142. Blyth Road, Ranby, Retford, Nottinghamshire Located at the junction of Straight Mile in this peaceful village is a Thorn Gamma 8 fitted to a Thorn 'Leader' aluminium column. This lantern and column were frequently combined, owing to the production of a special spigot for this lantern, which matched the triangular profile of the column. A second example existed further north along Blyth Road; however, this had been removed by September 2010, owing to its close proximity to overhead electricity lines. An Abacus raise and lower column supporting a WRTL Delta lantern now stands in this location.
A fixing bracket for hanging baskets is installed approximately half way up the column shaft; while this has rusted, the column (being aluminium) has not.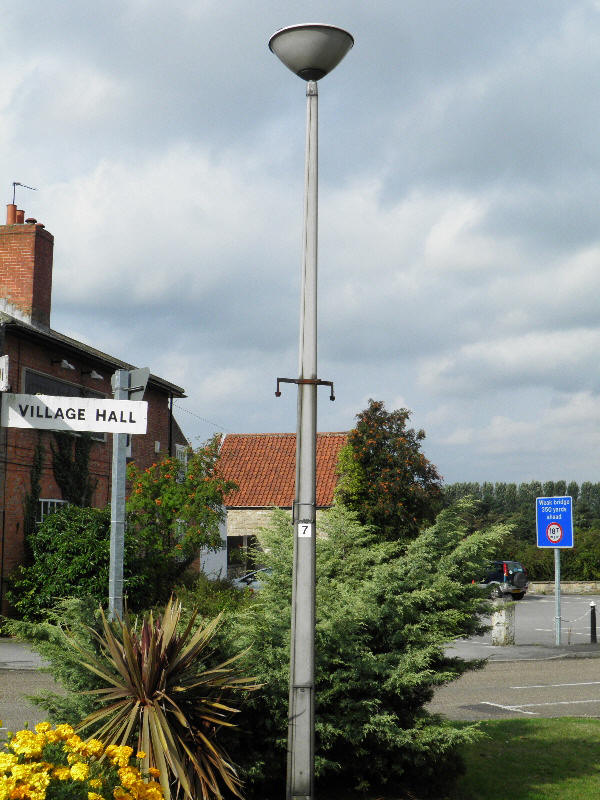 The P42 detector can be seen attached to the lantern canopy.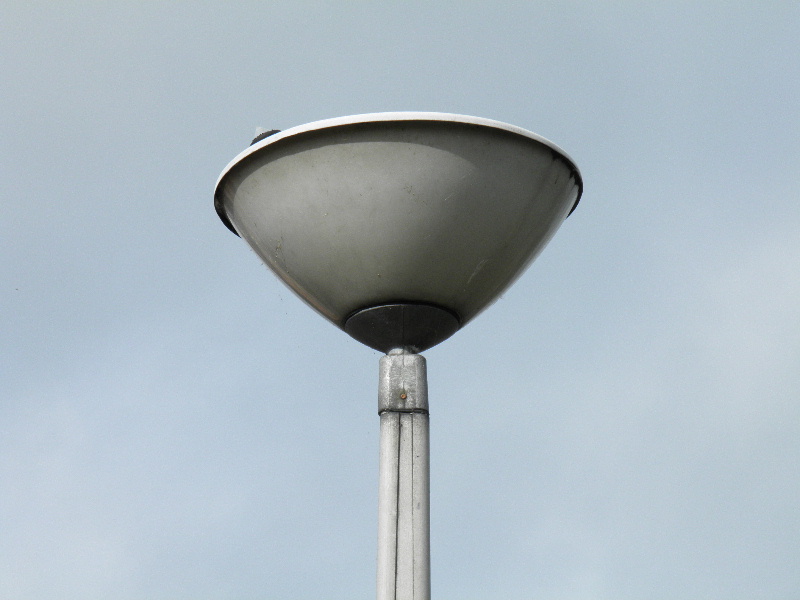 The column is still fitted with its unusual Thorn anti-vandal lock.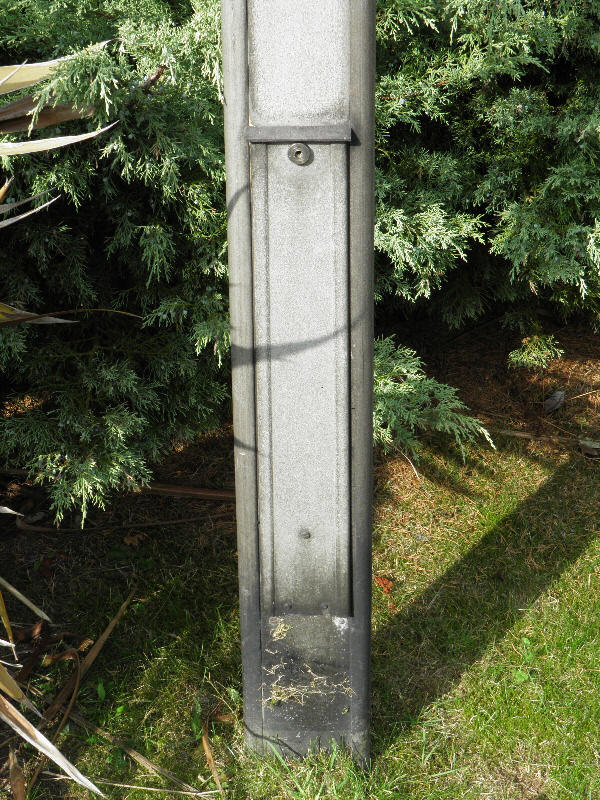 ---
CLICK HERE TO MAKE A MONETARY DONATION
© 2002 - English Street Lights Online