142C. Saint Helen's Church, Park Lane, Pinxton Located by the access gate from Park Lane, and within the expansive churchyard, is a relatively short fluted cast iron column topped with a more modern GEC Z5670 lantern. This appeared to be the only installation of its type within the church grounds, although other, floodlight-based lighting existed closer to the church building itself.
The column features stubby ladder bars as part of its design. Part of the root section is exposed, revealing the digit '2' cast into it.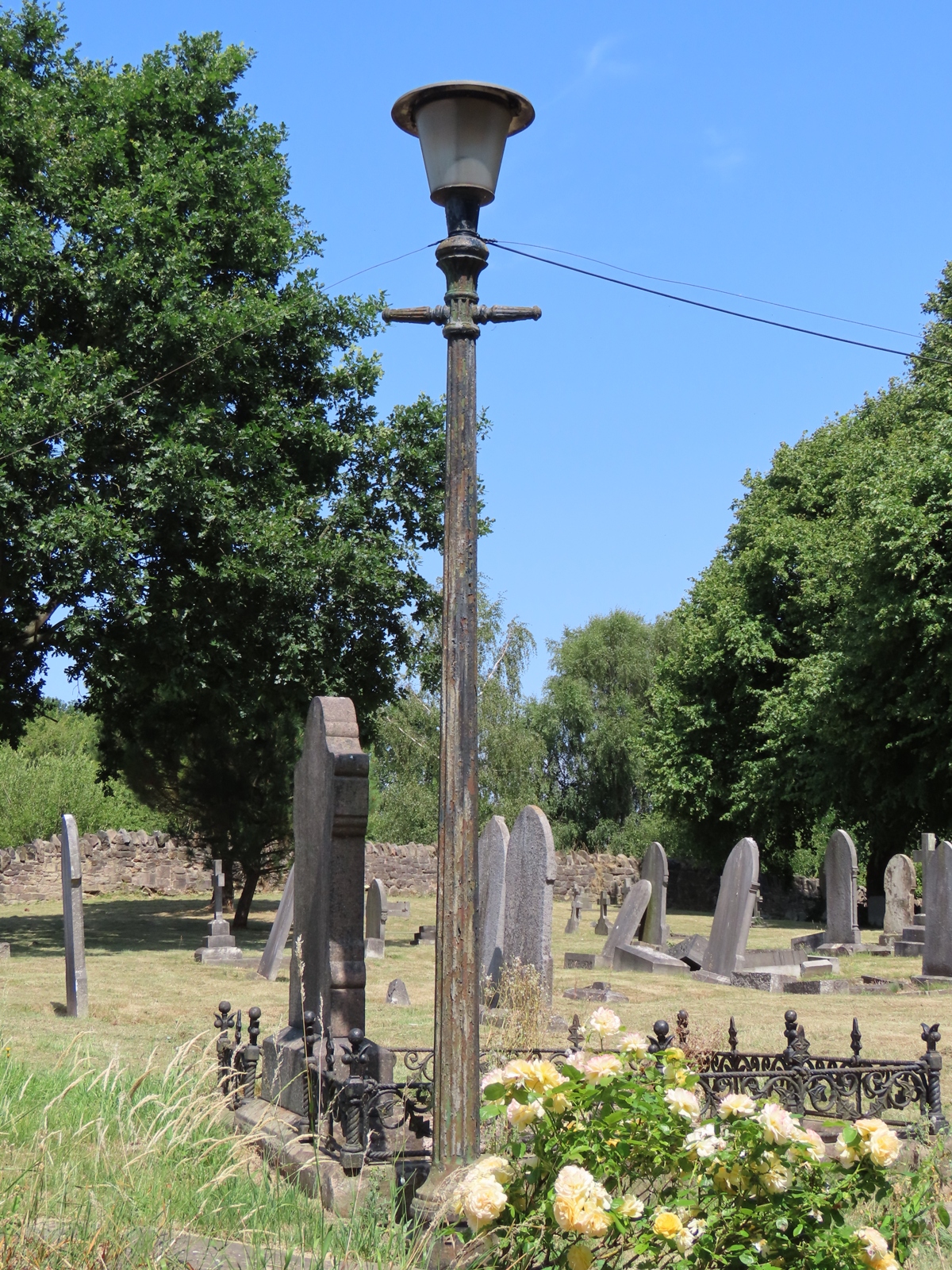 The column is fed on an overhead supply, which is supported by a catenary wire.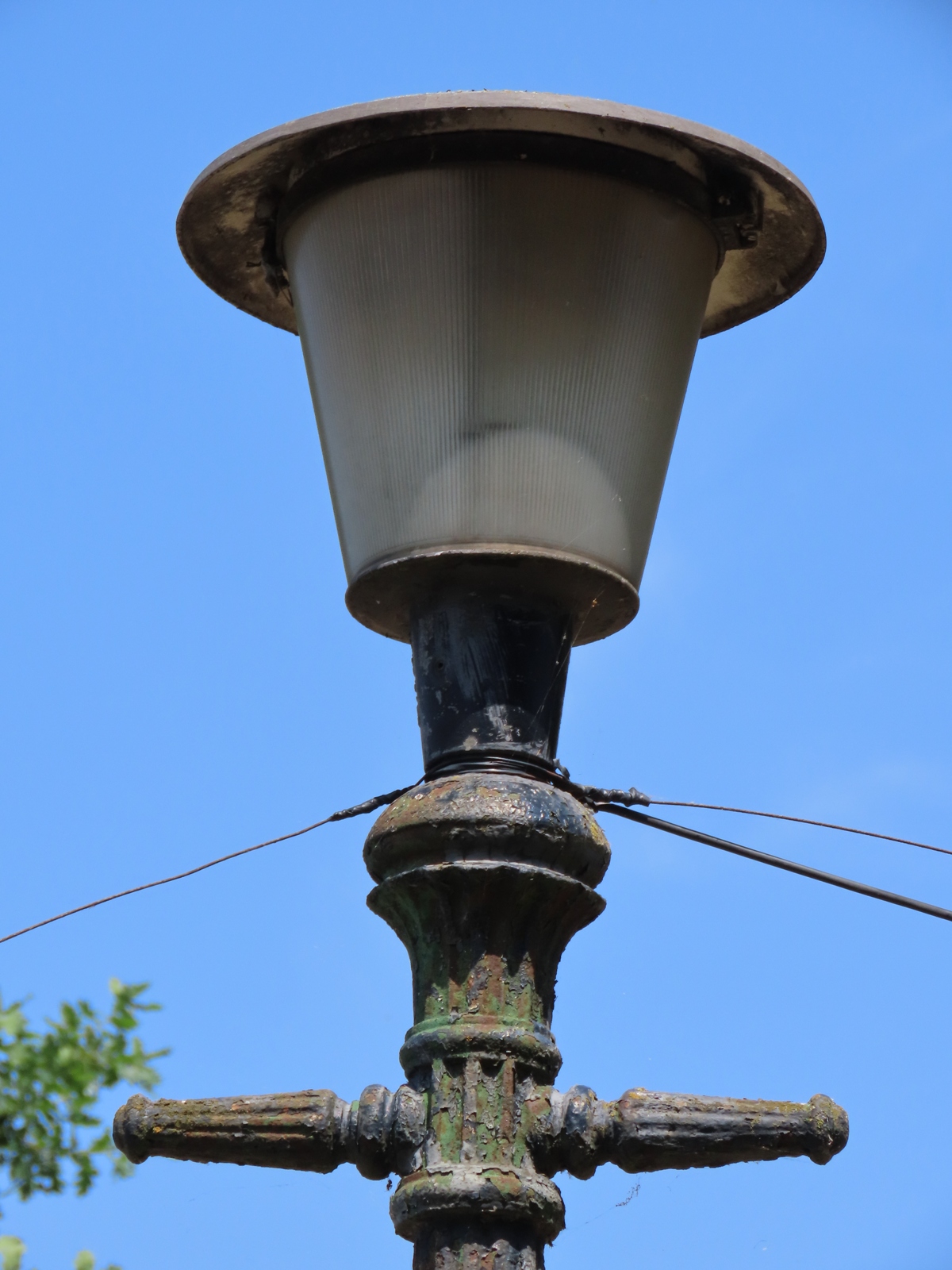 The lantern itself looks to be in relatively good condition, with the bowl not too heavily discoloured - in all likelihood, it will never have run discharge (i.e. mercury vapour (MBF)) lamps, which may be the reason for the lack of yellowing.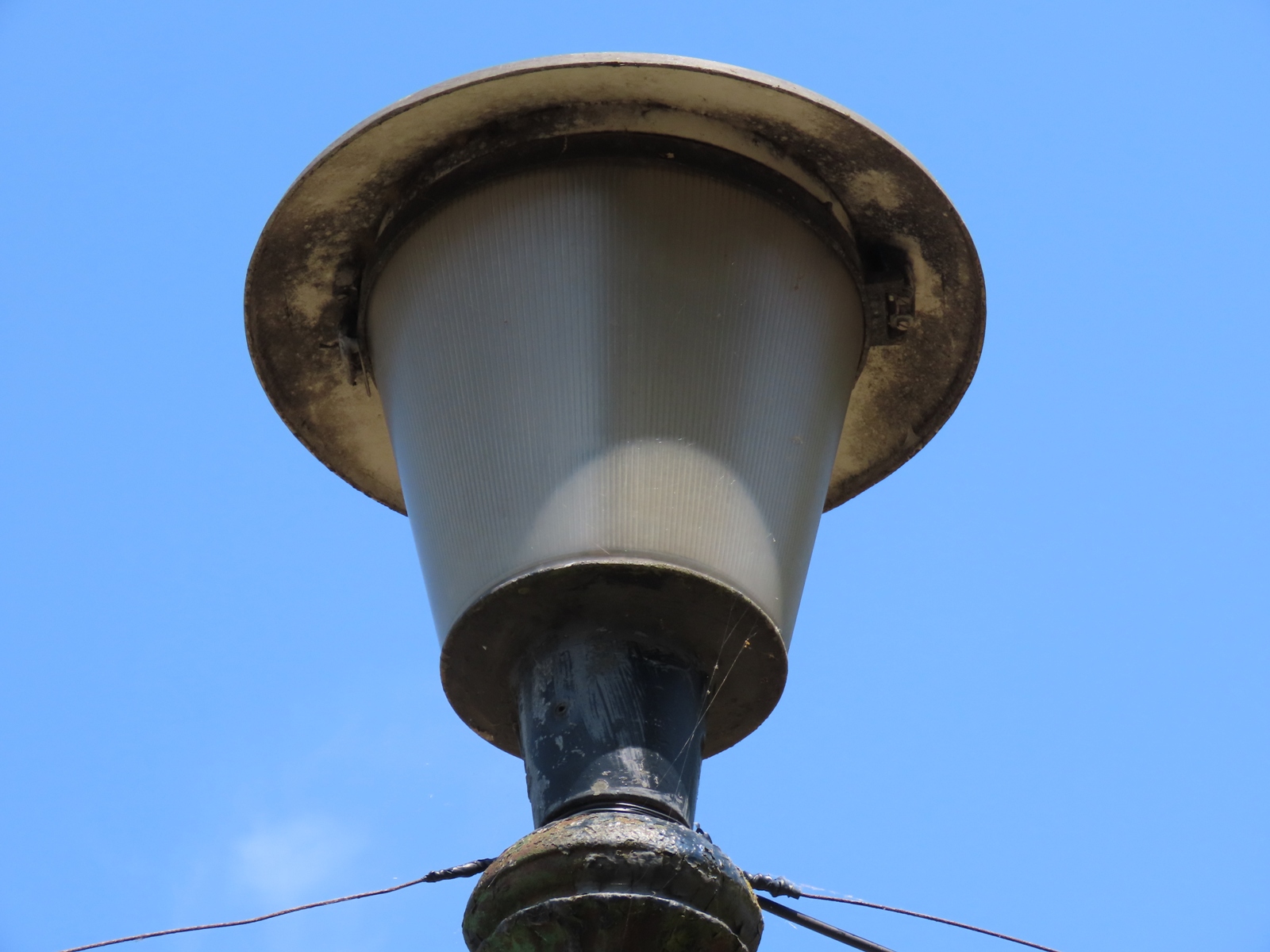 ---
CLICK HERE TO MAKE A MONETARY DONATION
© 2002 - English Street Lights Online