144. Market Street, Draycott Installed at the junction of Derby Road is an ornate cast iron lighting column topped with an elaborate twin-arm ESLA 1534 extension bracket. Until December 2013, this had supported a couple of top-entry Thorn Beta 5 35 Watt SOX lanterns for many years. However, following the repainting of the ironwork, the local Village Fund decided to investigate the possibility of replacing the lanterns with a type more sympathetic to the design of the installation, and settled on the top-entry version of the Candela Sutton 12 as a preferred lantern choice. The new lanterns incorporate an LED cluster and are switched with integral miniature photocells - a far cry from the lanterns that would have been fitted to the bracket when new!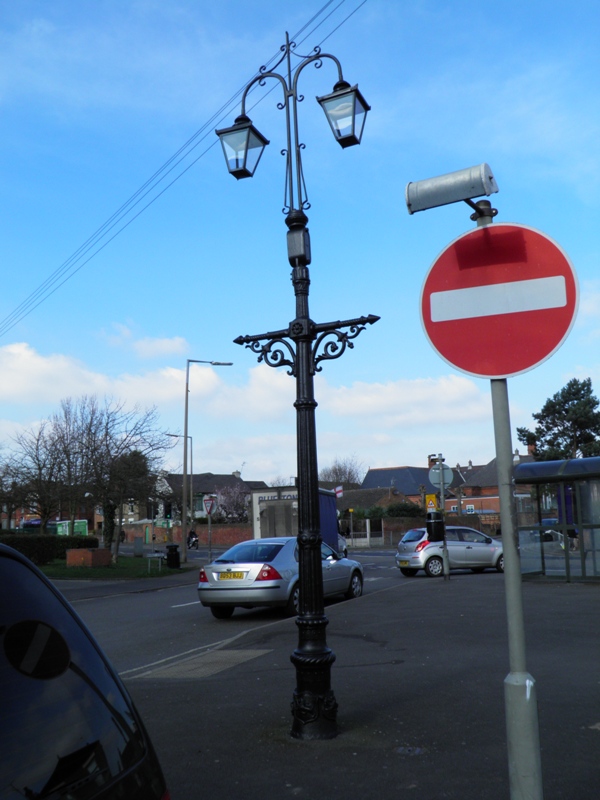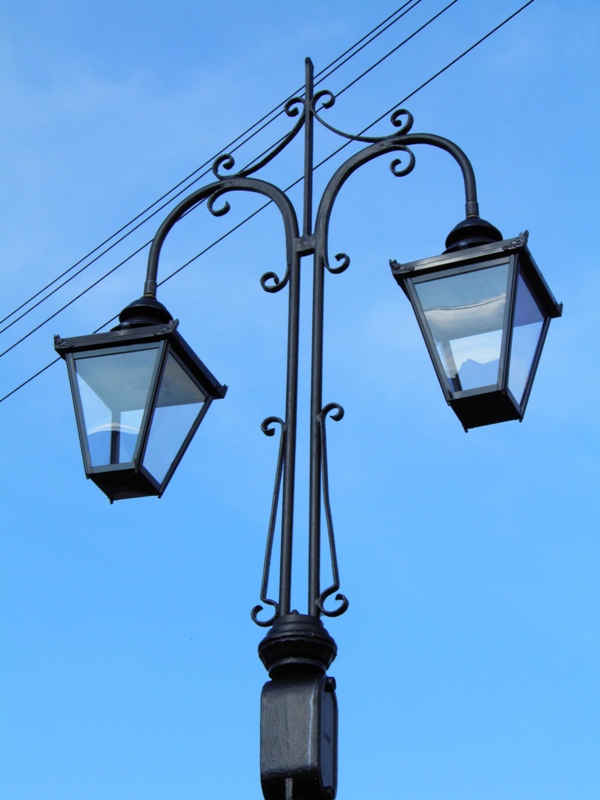 The 24 LEDs contained within each lantern are arranged in a central grid.
As if to prove the bracket's manufacturer, the word "ESLA" is cast into the control box cover.
---
CLICK HERE TO MAKE A MONETARY DONATION
© 2002 - English Street Lights Online