145. Victoria Road, Draycott Attached to a length of pipe that emerges from the corner of the building occupied by Millitec Food Systems (formerly, FC Laser) is a 1960s' ELECO HW-745 90 Watt SOX lantern. I was unable to tell whether any other examples existed, although there didn't appear to be others - this lantern may have been situated here as a way of providing illumination along the lengthy driveway that links the building to Victoria Road itself.
The relatively low mounting height of this lantern makes it seem slightly out of proportion.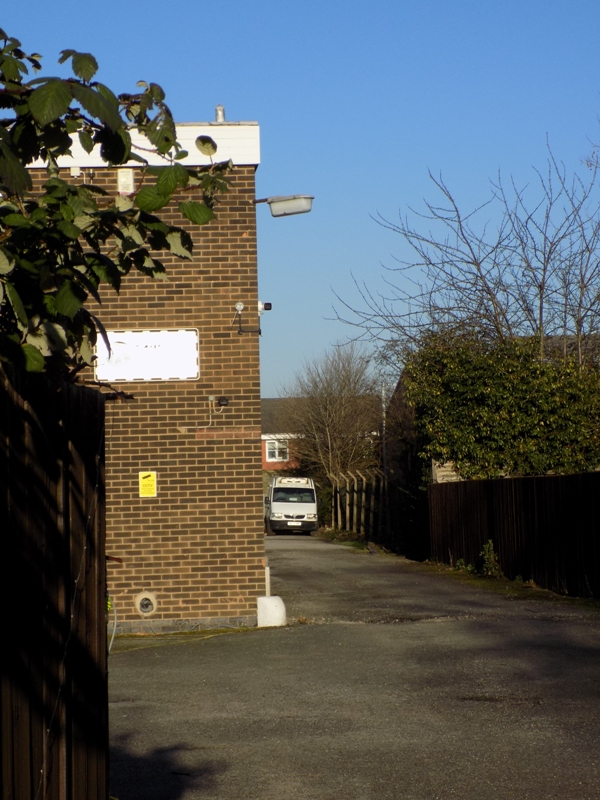 The lantern's Perspex bowl has clouded over time, although not enough at the front of the lantern to reveal the angled reflector within the lantern that conceals the lamp control gear.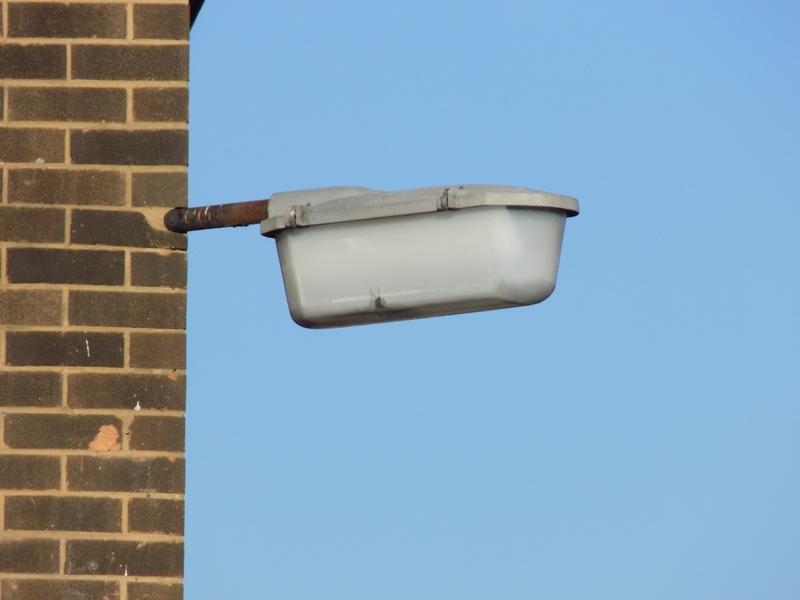 ---
CLICK HERE TO MAKE A MONETARY DONATION
© 2002 - English Street Lights Online