156A. Furnace Hill Road, Clay Cross Standing derelict in the trees at the side of the road is a wooden pole supporting two equally-abandoned shovel floodlights. As the land immediately to the north of this installation, along with the land now occupied by Furnace Hill Road itself, belonged to the Clay Cross Company in the past, the installation is probably a forgotten relic from those days - the company becoming part of Biwater Industries in 1984, before being purchased by rival Saint-Gobain in 1998, and production ceasing shortly afterwards. The ornate northern entrance to the Clay Cross Railway Tunnel stands nearby, which was designed by George Stephenson, who also founded the Clay Cross Company.
Ignore the modern 10 m lighting column to the right of this picture; what we are interested in is far more camouflaged from this angle!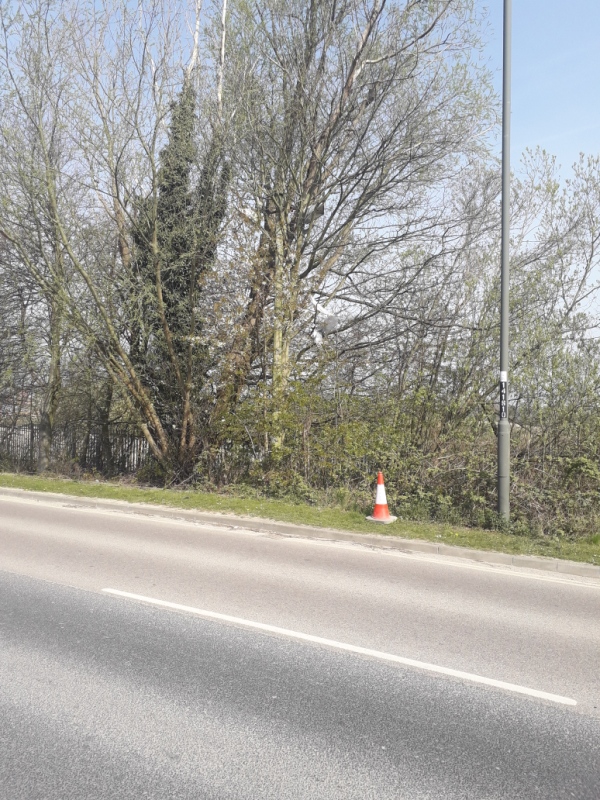 Peering through the trees, the distinctive shapes of the shovel floodlights become more obvious.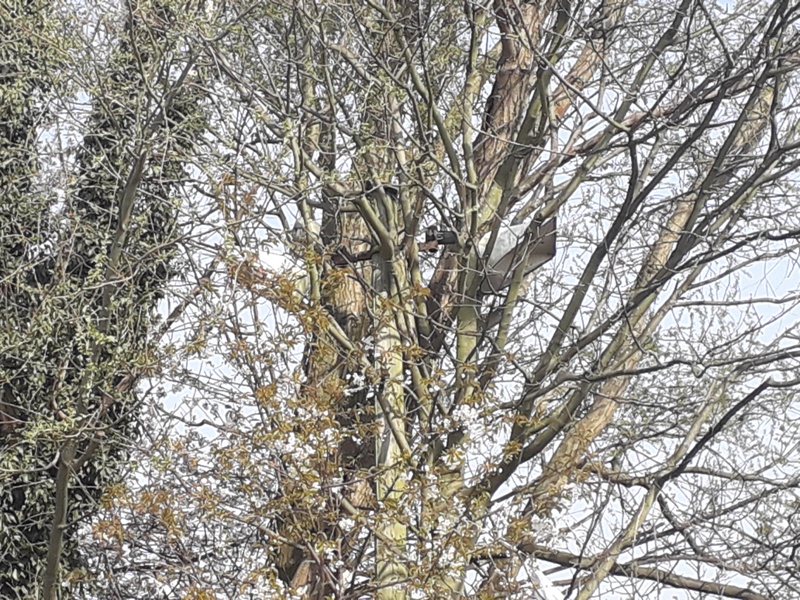 The fittings show no severe signs of corrosion, despite having been abandoned for such a long time. It is possible that they are aluminium, rather than steel, as my own Benjamin Duoflux is.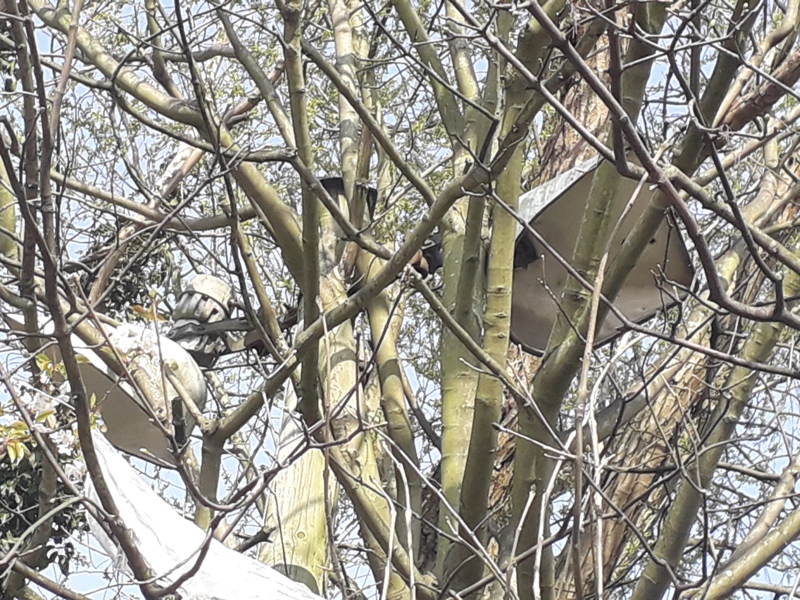 Unsurprisingly, neither fitting retains an intact lamp these days.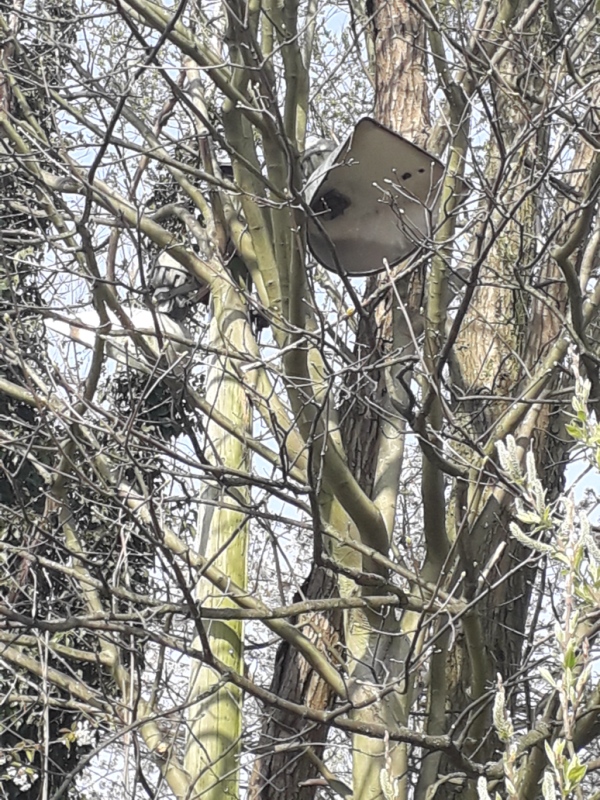 These fittings feature cast boxes behind the main floodlight body - this could be to house control gear for discharge lamps, which would have been mercury vapour lamps at the time.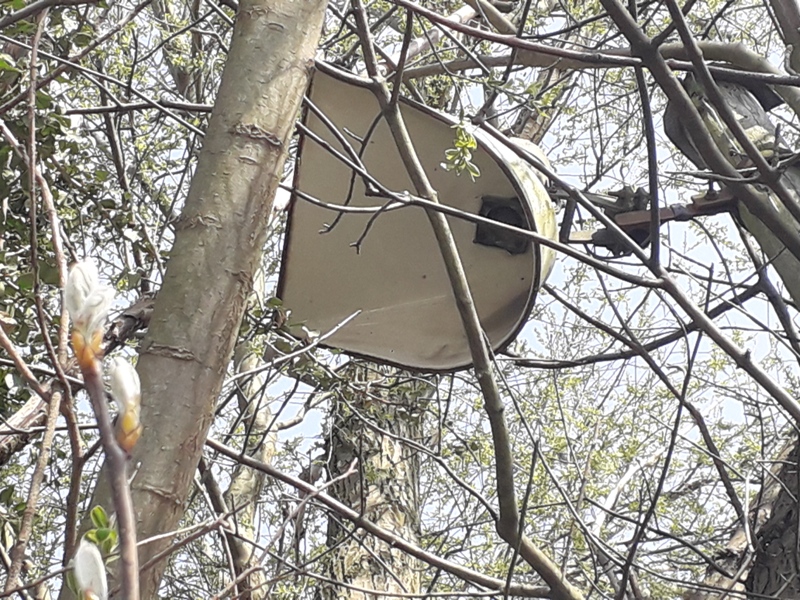 ---
CLICK HERE TO MAKE A MONETARY DONATION
© 2002 - English Street Lights Online