156B. Off Thanet Street, Clay Cross. Attached to the former Princes restaurant is a short AC Ford wall bracket supporting a long-forgotten Revo Prefect. Owing to the disuse, the bracket's top-entry finial has rotated out of alignment, and because it is attached to the lantern, this has done the same. This defect is not a recent occurrence - the misalignment exists in July 2009 Google Street View imagery, signifying the amount of time that the light has not been in operation.
This installation may, in fact, be an actual public street light (as opposed to belonging to the building), as the supply cable enters the fuse box directly from the ground.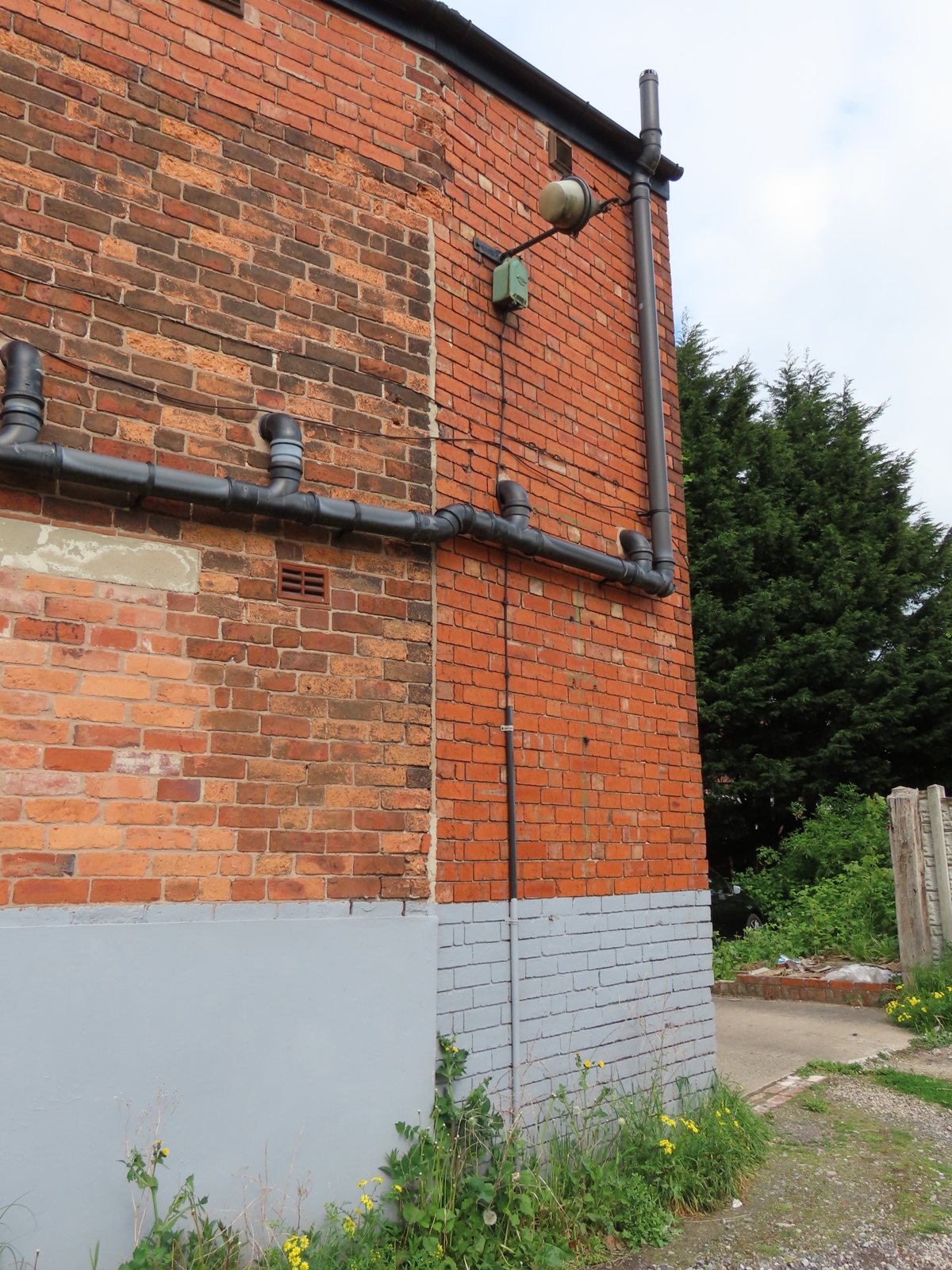 As the box would not contain sufficient space to accommodate any lamp control gear (along with a time switch), it is likely that the lantern ran nothing more than a tungsten filament (GLS) lamp when in use.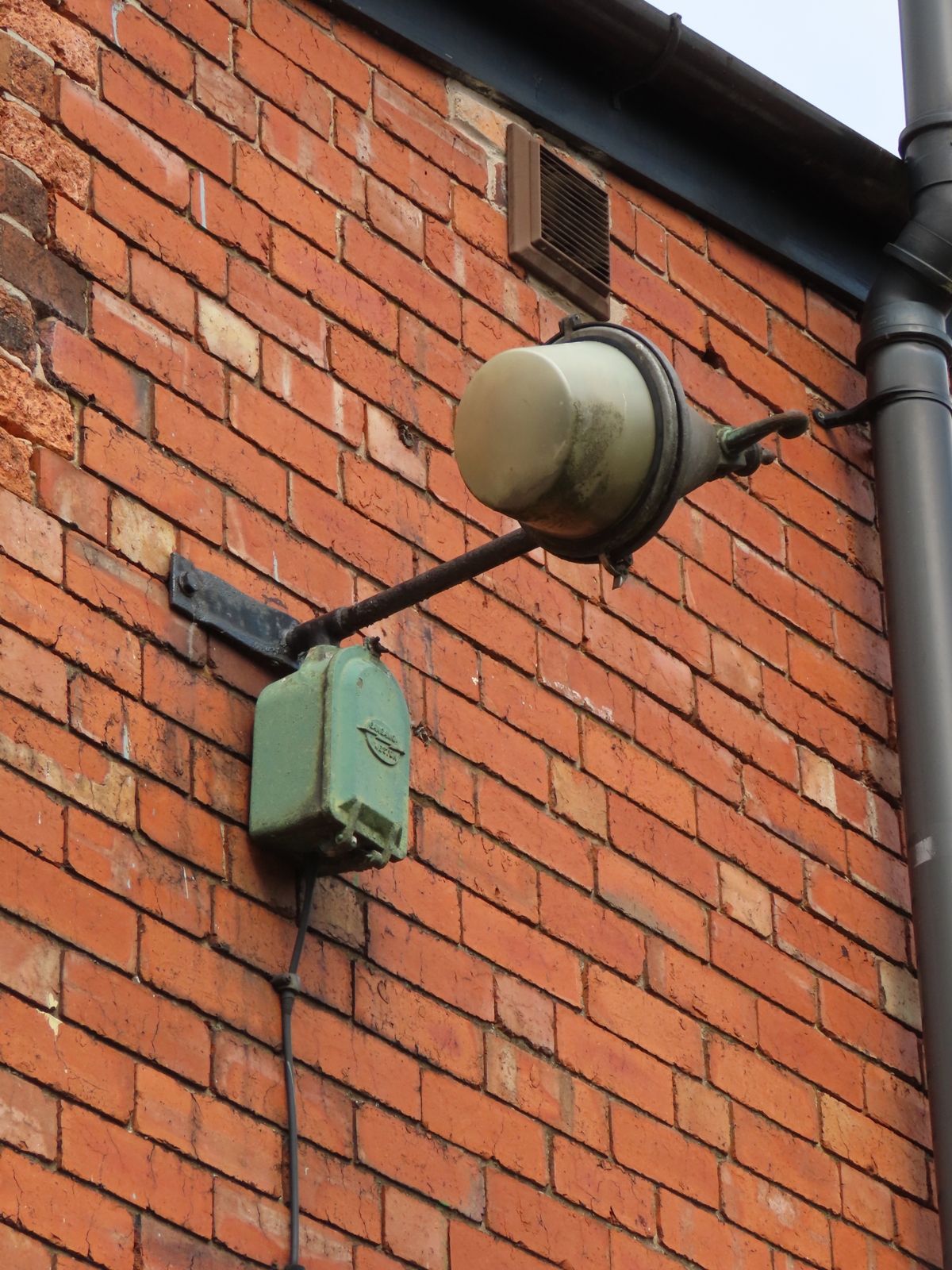 Although the bowl shows signs of water ingress, thanks to it not being closed properly, the accumulated water has been able to trickle out before it could fill the bowl area too thoroughly.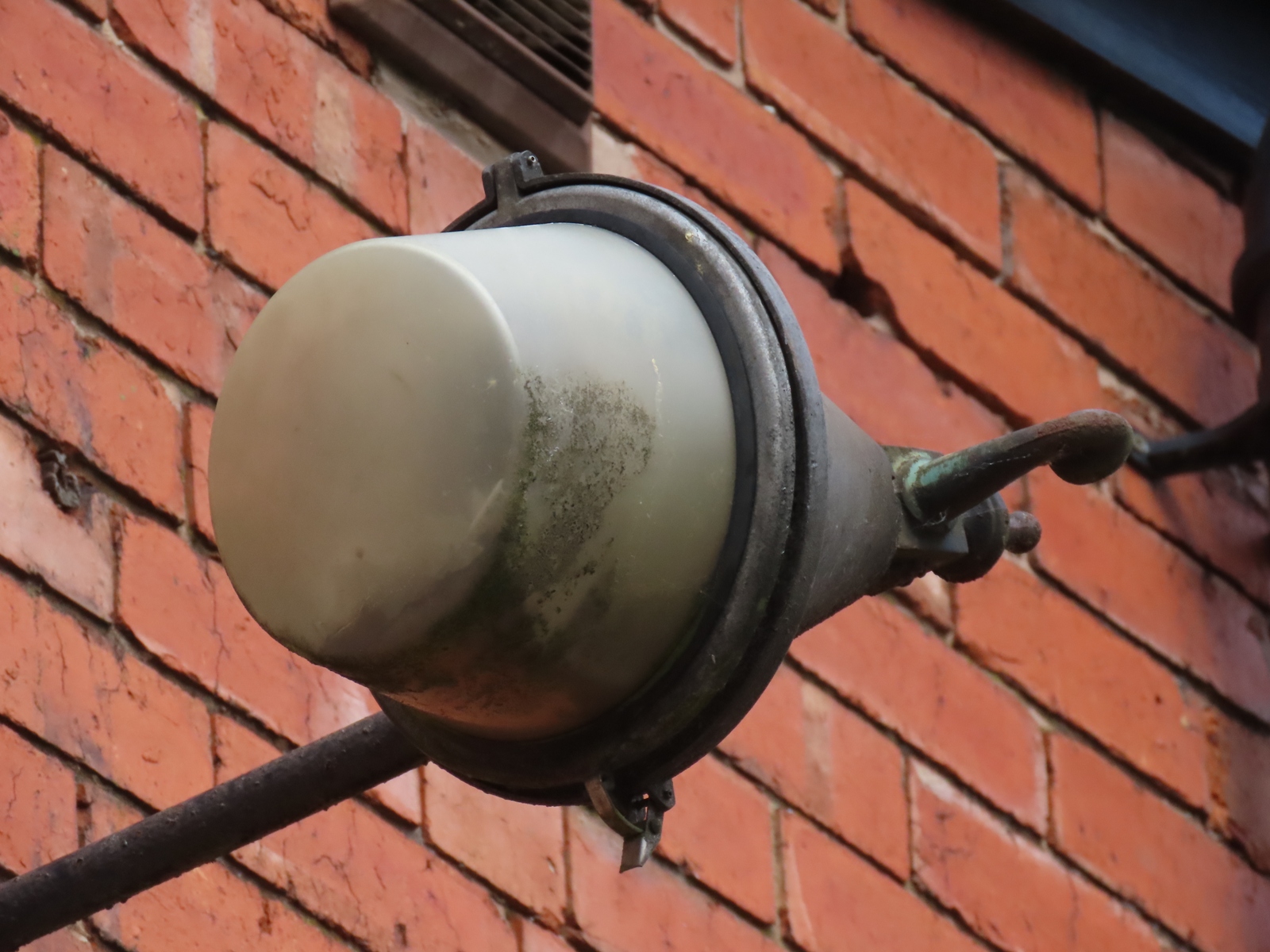 The lantern may have been installed as a means of providing illumination to the short footpath leading to Pankhurst Place.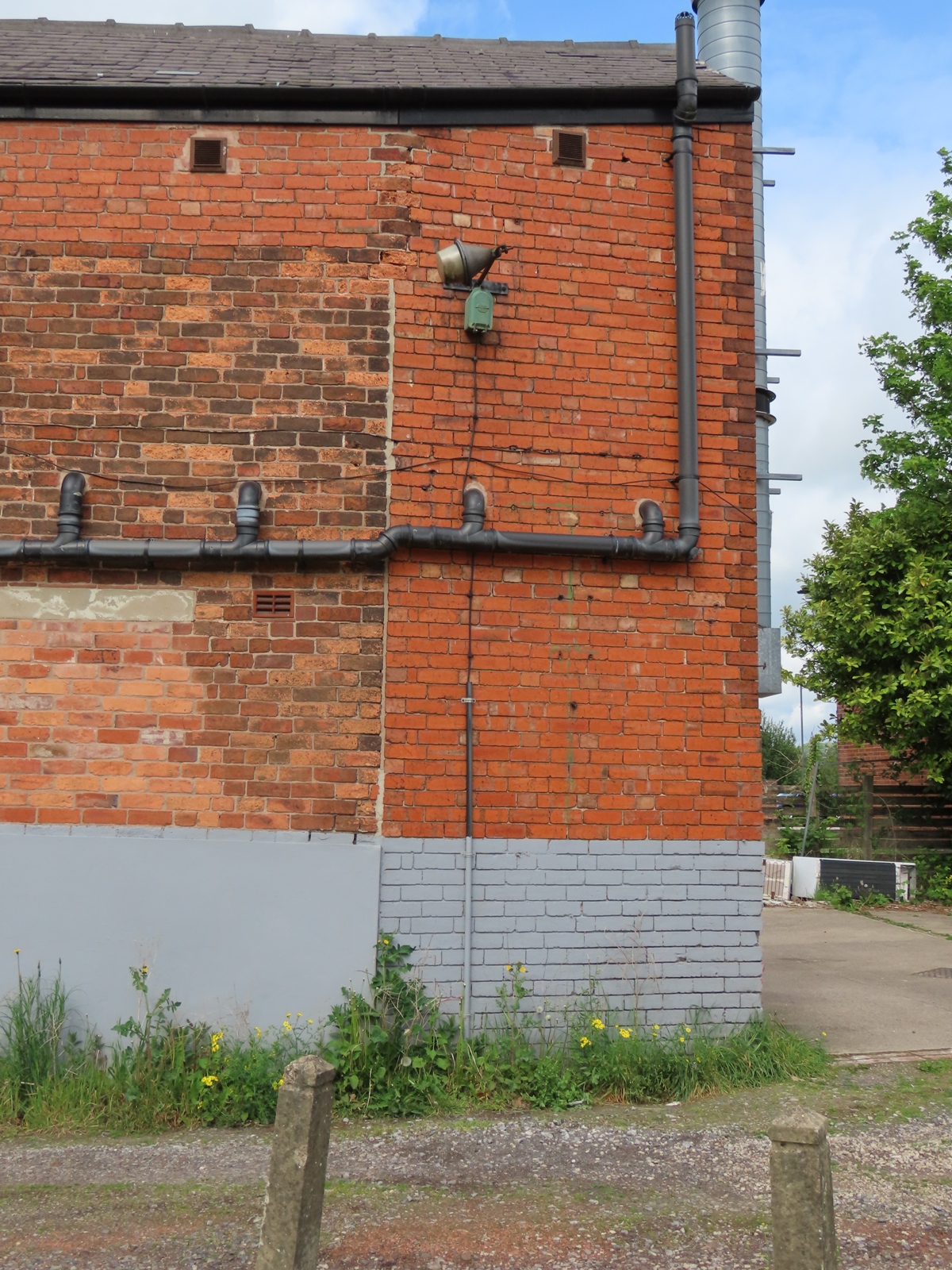 Although made by AC Ford, the fuse box carries Sangamo Weston branding, which could be the manufacturer of the time switch within the box - assuming that one may remain within the enclosure. This image also reveals that something used to be installed immediately to the right of the wall bracket, but is now gone.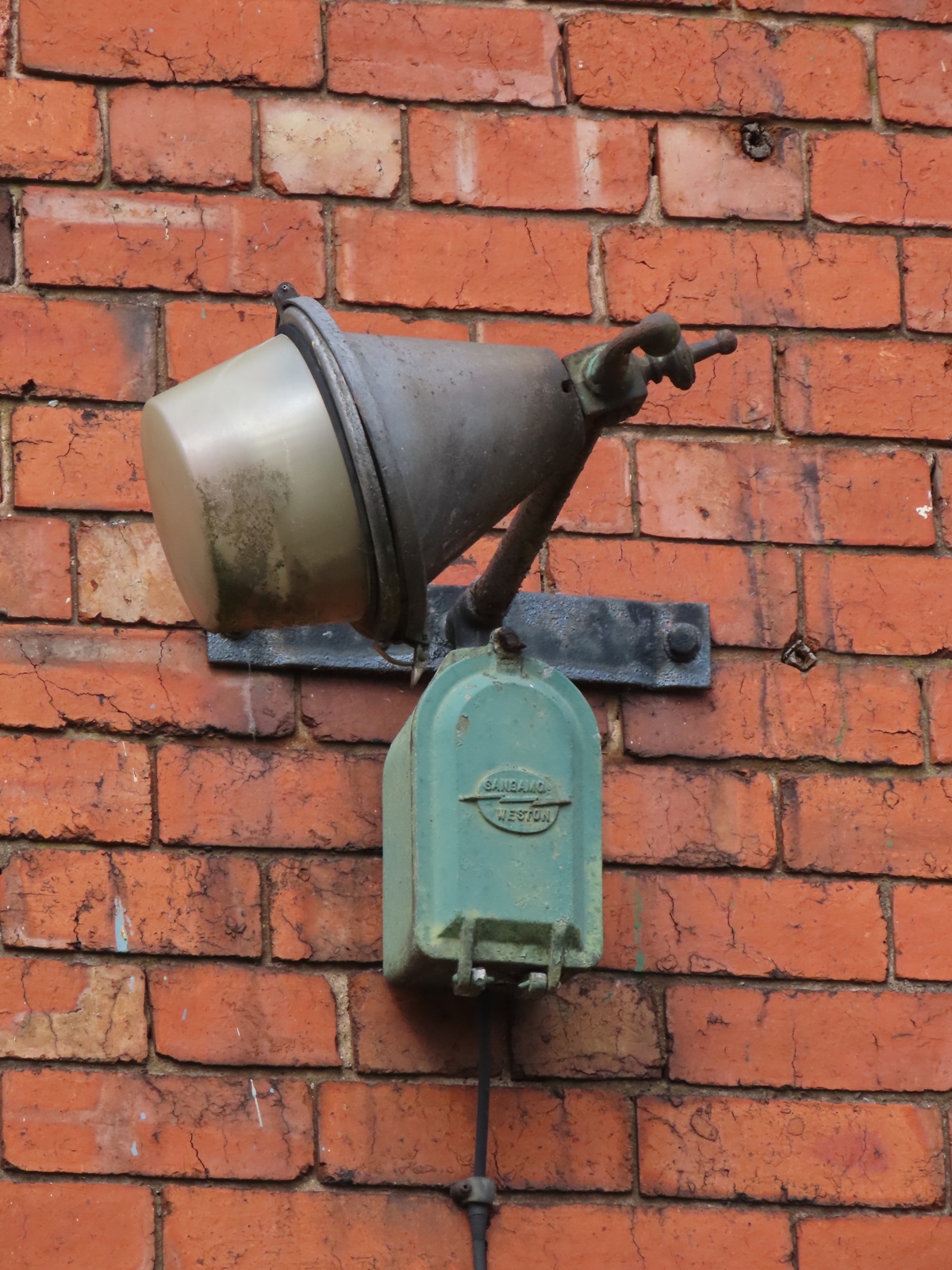 This rather unusual camera angle, necessitated by the misaligned lantern, suggests that a glass refractor ring remains behind the bowl, along with (possibly) a lamp too.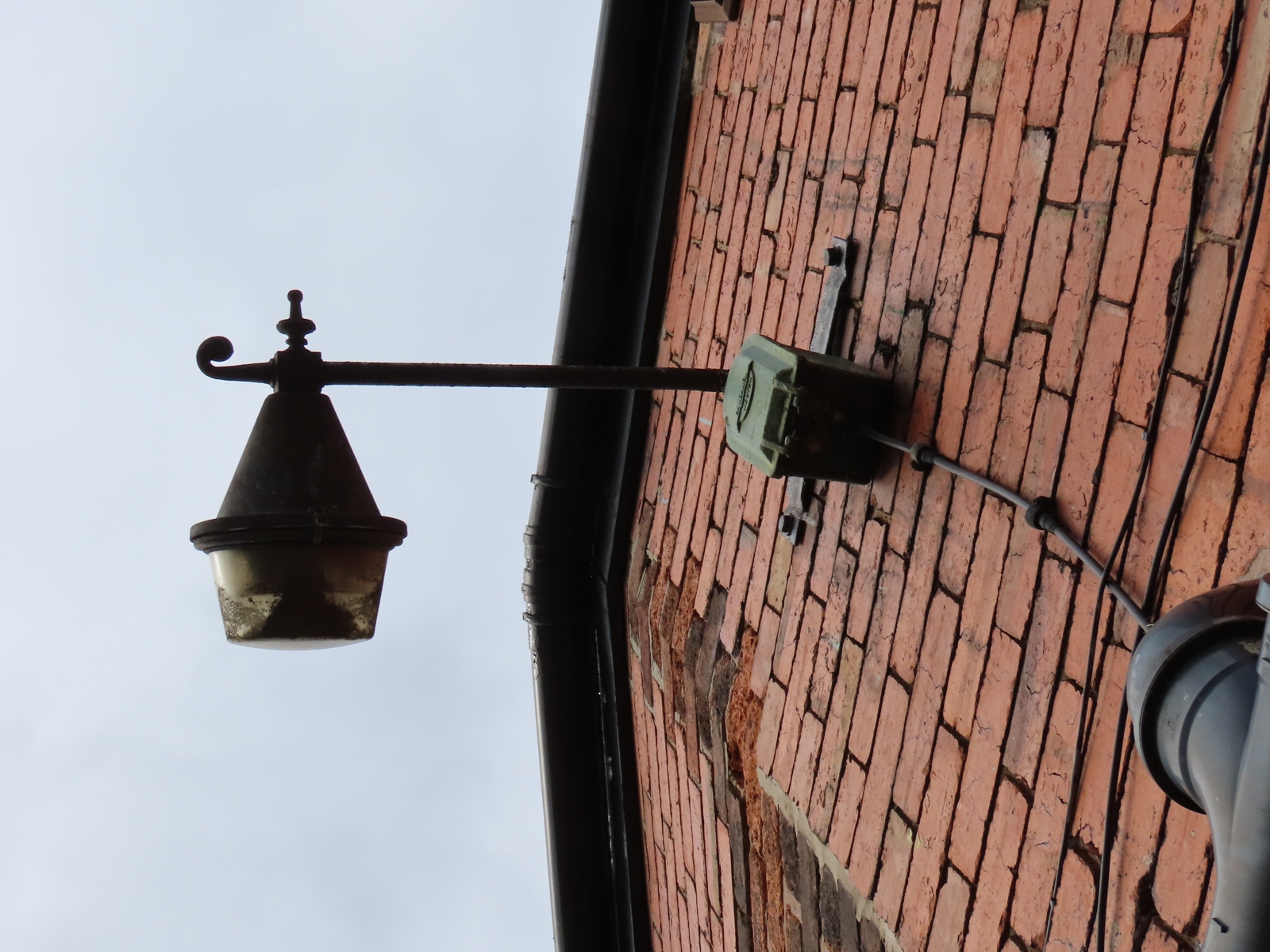 ---
CLICK HERE TO MAKE A MONETARY DONATION
© 2002 - English Street Lights Online