A modern SELC/Westire AcRo photocell is fitted to this lantern.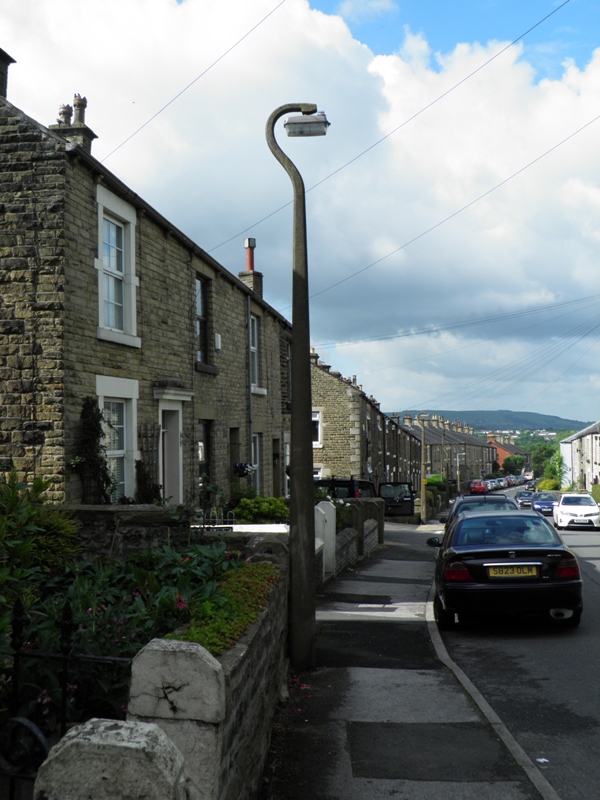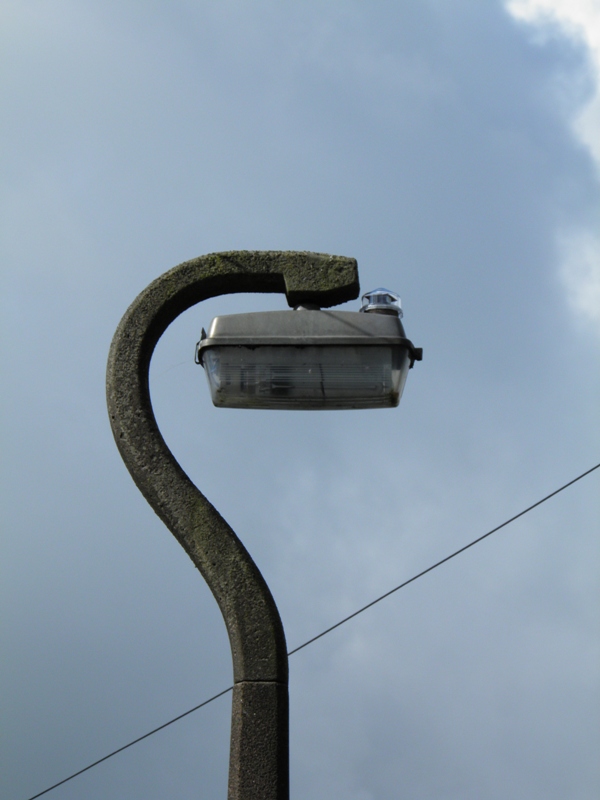 Unlike Stanton's slightly earlier '7' column range, the '9' range did not include provision for ladder bars as an option between the column and bracket - notice how seamlessly the two merge together.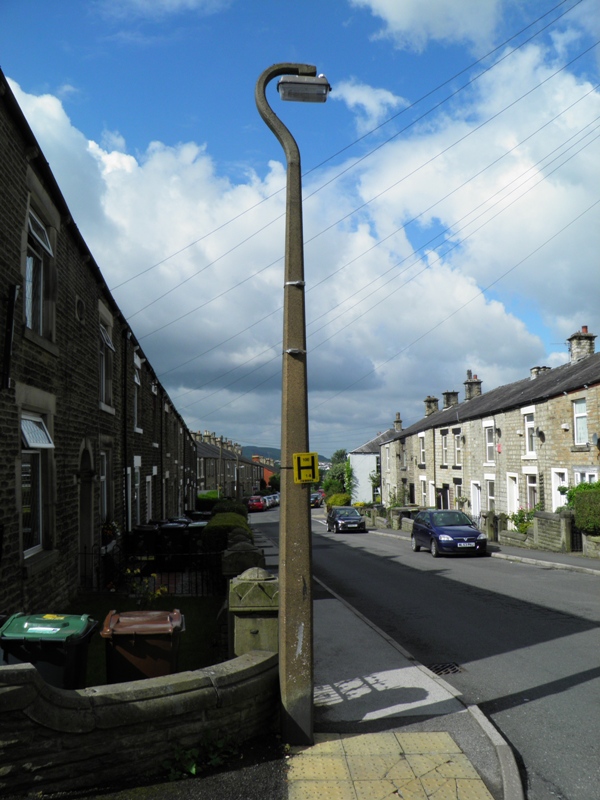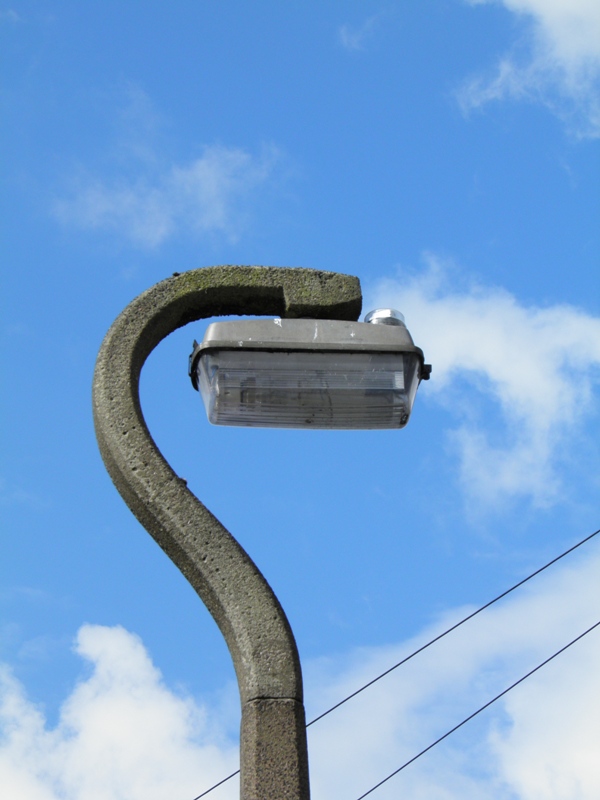 This type of swan neck is also shorter than the equivalent type for a '7' column is. In the background, notice that one of the columns has been sleeved.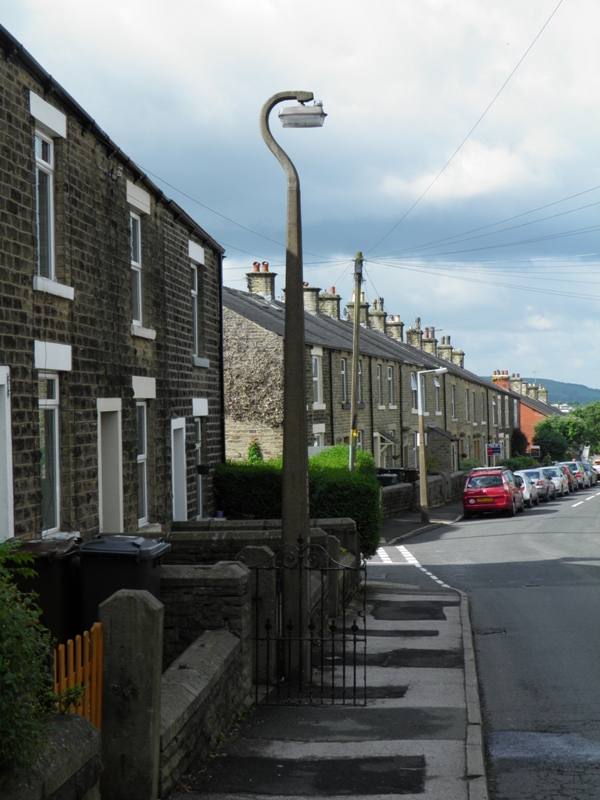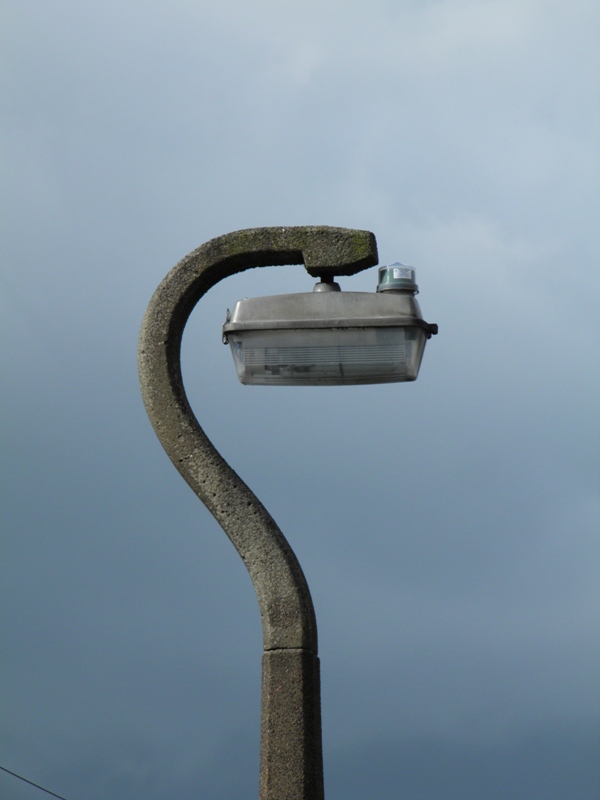 These installations are in excellent condition for their age; there are no obvious signs of water ingress at the column/bracket joint.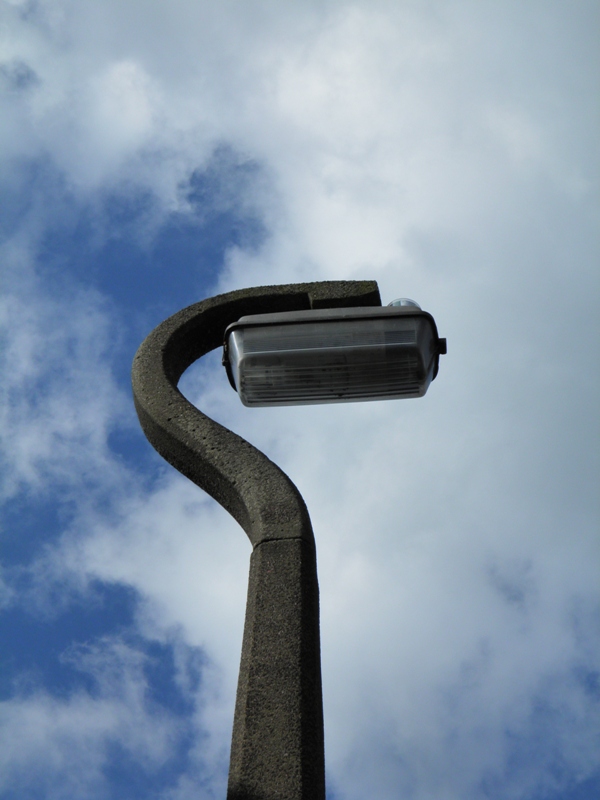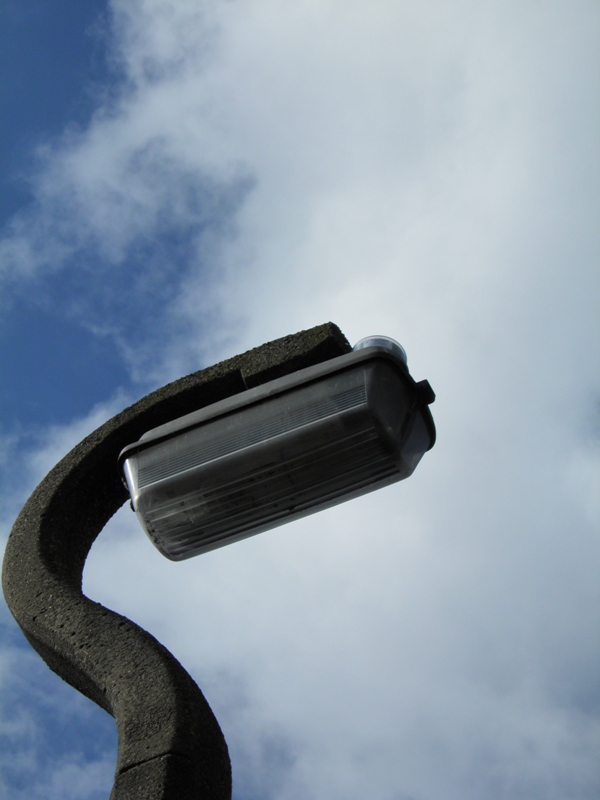 This type of column is identified by its monolithic, cigar-shaped body (as opposed to the more decorative base design employed on the 7 type), and large door located well above ground level. The door is the same size as those employed on the 6, 7 and 8 types.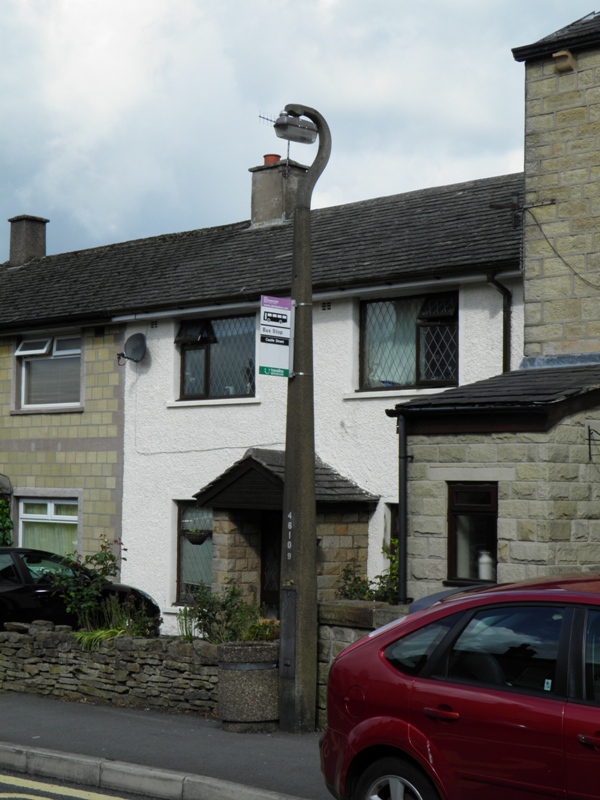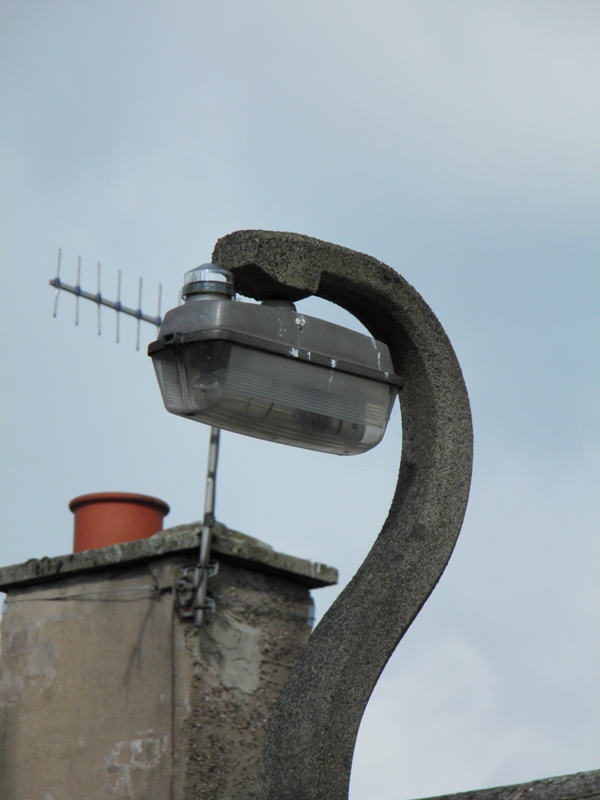 The 9 type can also be differentiated from the later 10 type owing to the latter's narrower base, and smaller door aperture - an indicator of how column base sizes could be reduced as lamp control gear components were equally becoming smaller, and were increasingly being fitted within the lanterns themselves.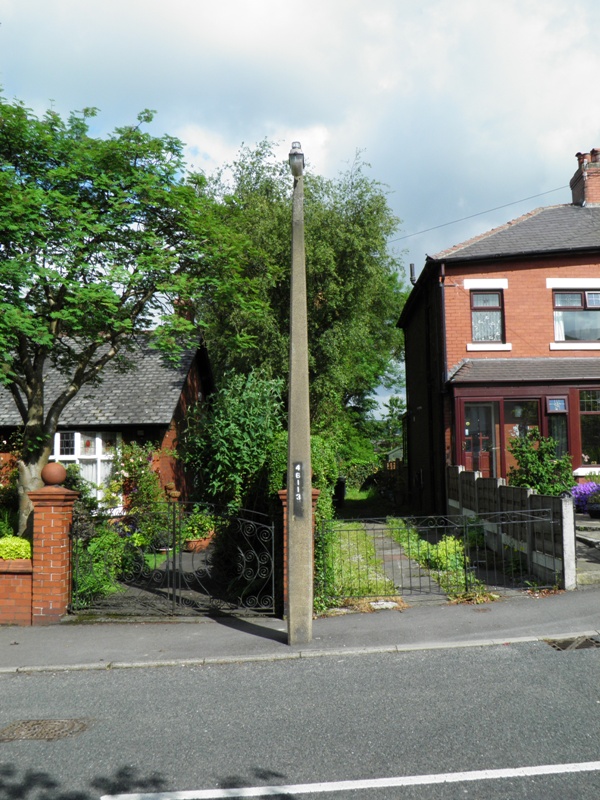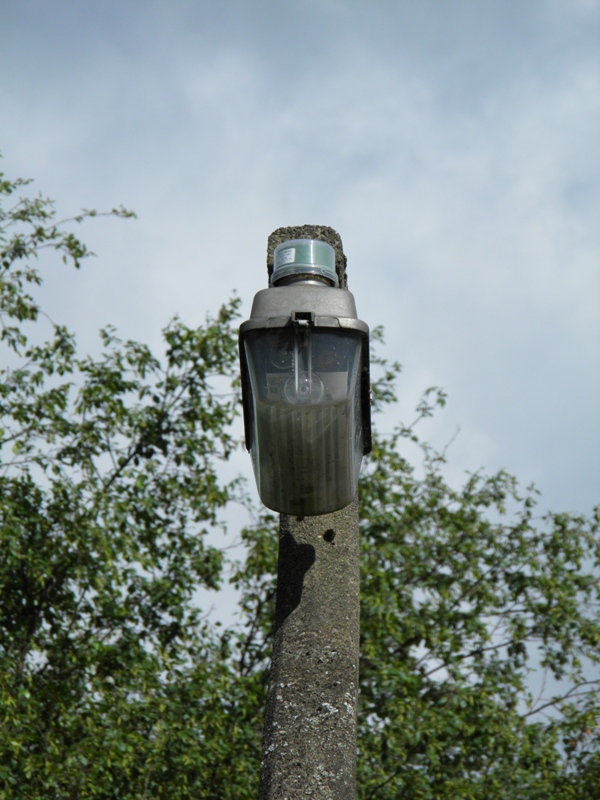 These installations are no longer to be seen, following column replacements as part of Derbyshire's LED conversion work.