159A. Old Road, Tintwistle, High Peak Attached to a wall in one of Derbyshire's most northerly villages (with the nearby hamlets of Crowden and Woodhead being slightly more northerly) is a long-abandoned Wardle swan neck bracket and unknown top-entry lantern, with the most similar-looking lantern being a Metropolitan-Vickers (Metrovick) 'Aldwych' lantern, also known as the 'Dome Refractor Lantern'. Positioned alongside is the Stanton 9 concrete column that would have superseded this installation in the 1960s, though why it was never removed is unknown. Of course, given the years of abandonment, the likelihood that this installation works is minimal at best.
The Stanton column was sleeved in the 1990s, but is likely to have had an 'A'-type swan neck bracket (resembling the examples seen on the previous page) when new.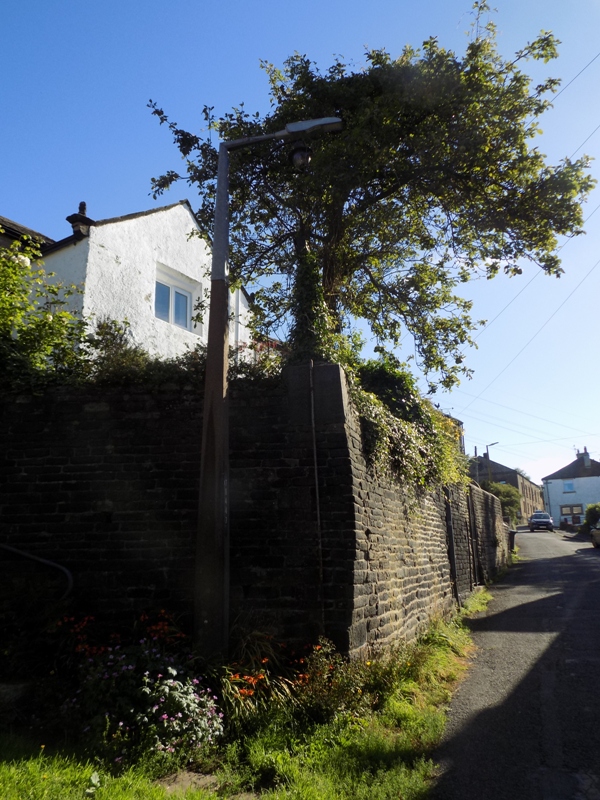 The modern Phosco P852 LED lantern creates quite a contrast with the elderly top-entry lantern behind it.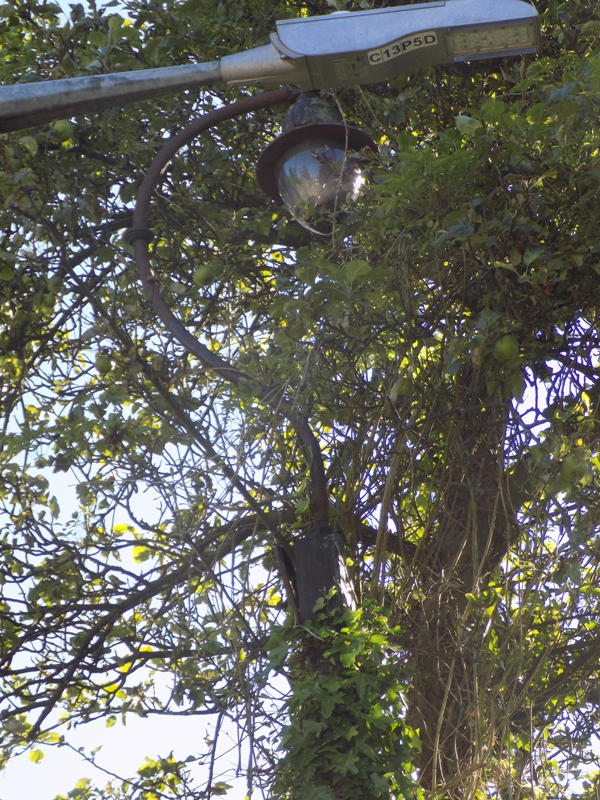 The lantern appears to have a cast iron body and teardrop-shaped glass bowl. A screw located near the finial allows the lamp to be focused.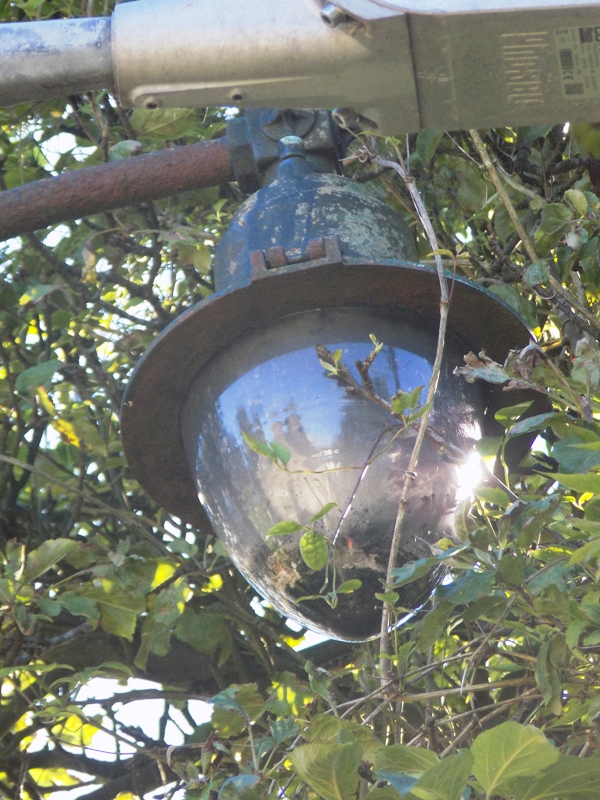 Having the installation surrounded by tree branches may have assisted in its retention - it is possible that the branches were too thick when it was due to be removed, and over time, it was forgotten.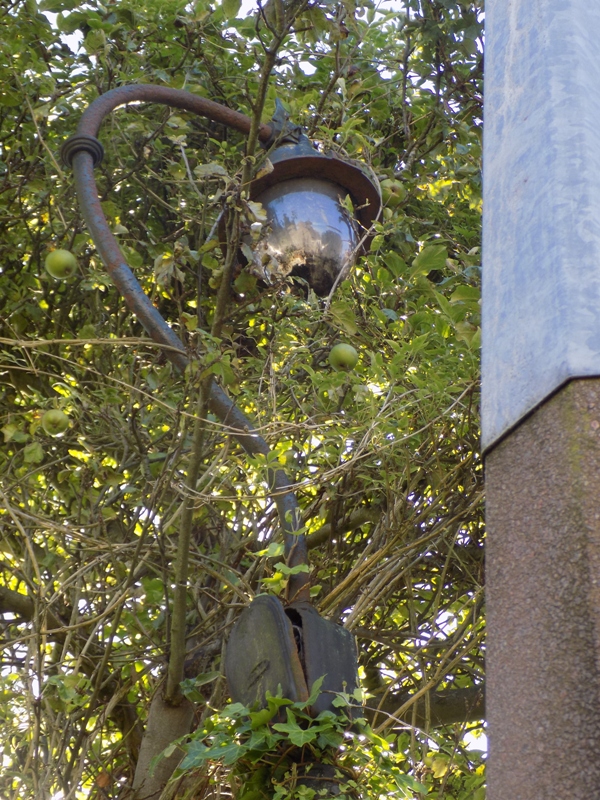 A time switch case is visible inside the control box, thanks to the Wardle-inscribed door being ajar.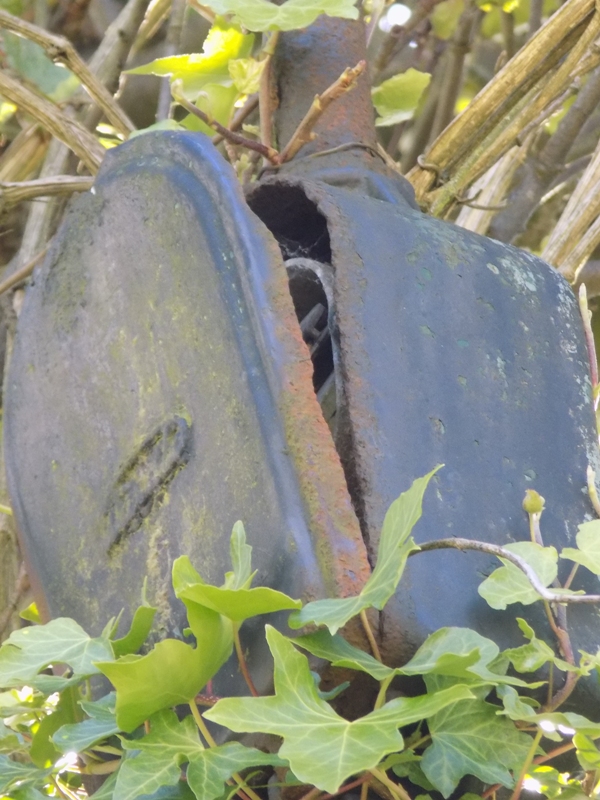 The installation when viewed from below.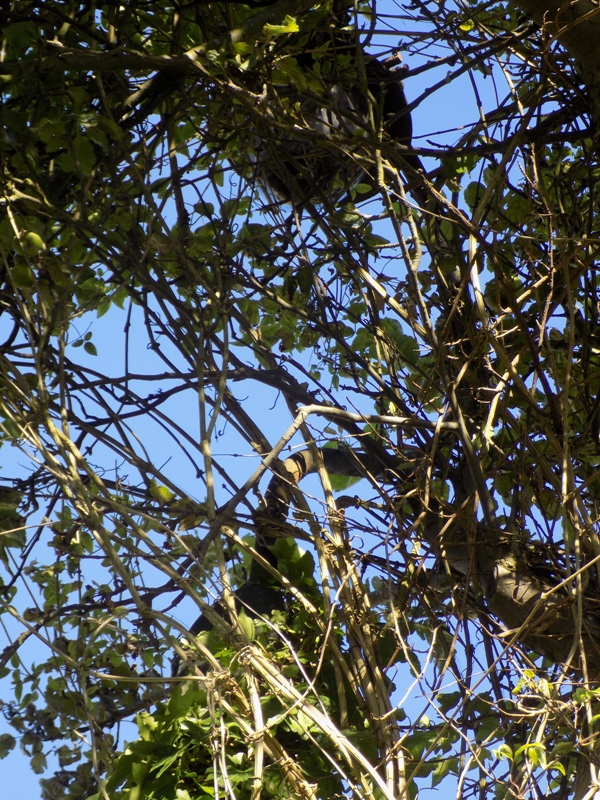 ---
CLICK HERE TO MAKE A MONETARY DONATION
© 2002 - English Street Lights Online