162. Off Hartshorne Road, Woodville Located within a compound housing an electrical substation are several Stanton 6 25 ft concrete columns supporting top-entry Type 'B' brackets. Sadly, whatever lanterns were fitted originally are long gone; the brackets nowadays accommodate linear halogen floodlights that (somewhat) destroy the stylish 1950s' contours of the installations.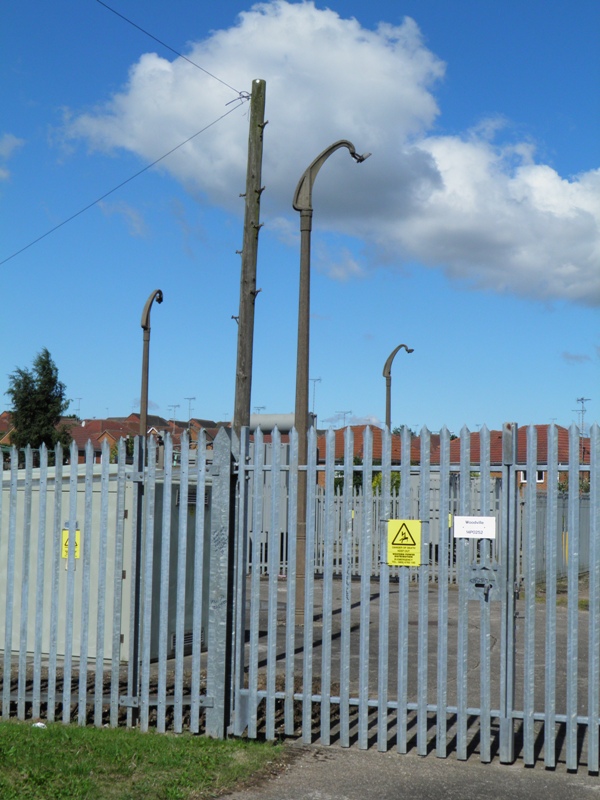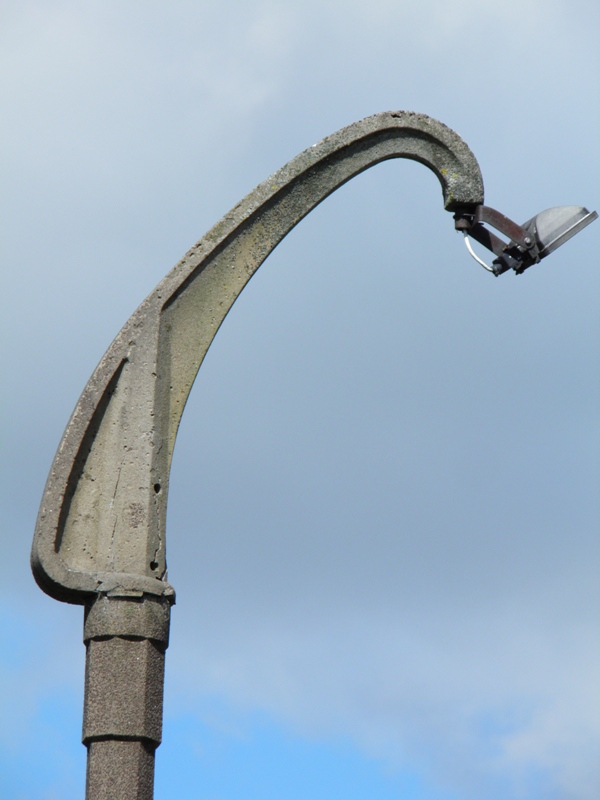 The floodlights are secured using u-bolts that clamp around the former top entry pipe work.
Perhaps the floodlights were fitted in order to provide instantaneous light around the compound; something that would not be possible with a lantern utilising a light source that required a few minutes to warm up.
Stress cracks are just standing to form towards the bases of the brackets; however, they are generally in good condition for their age.
---
CLICK HERE TO MAKE A MONETARY DONATION
© 2002 - English Street Lights Online