170B. Leicester Railway Station, off Fox Street, Leicester Installed within the station's car park area (what is it with car parks in Leicester being home to rather old artefacts?) are a number of mid-late 1980s' 8 m Abacus base-hinged columns; the majority of which are double-armed, supporting GEC Z8526s (with later casual replacements being Philips SGS 203s, and later, Urbis ZX1s and ZX2s). These must be some very late Z8526s to be produced, but seem almost too old for the columns that support them. This website features an image taken in July 1985, when the car park site was still railway sidings, meaning that the installations were no older than 37 years old when pictured in July 2022.
Several of the columns are visible in this view, taken from the station itself.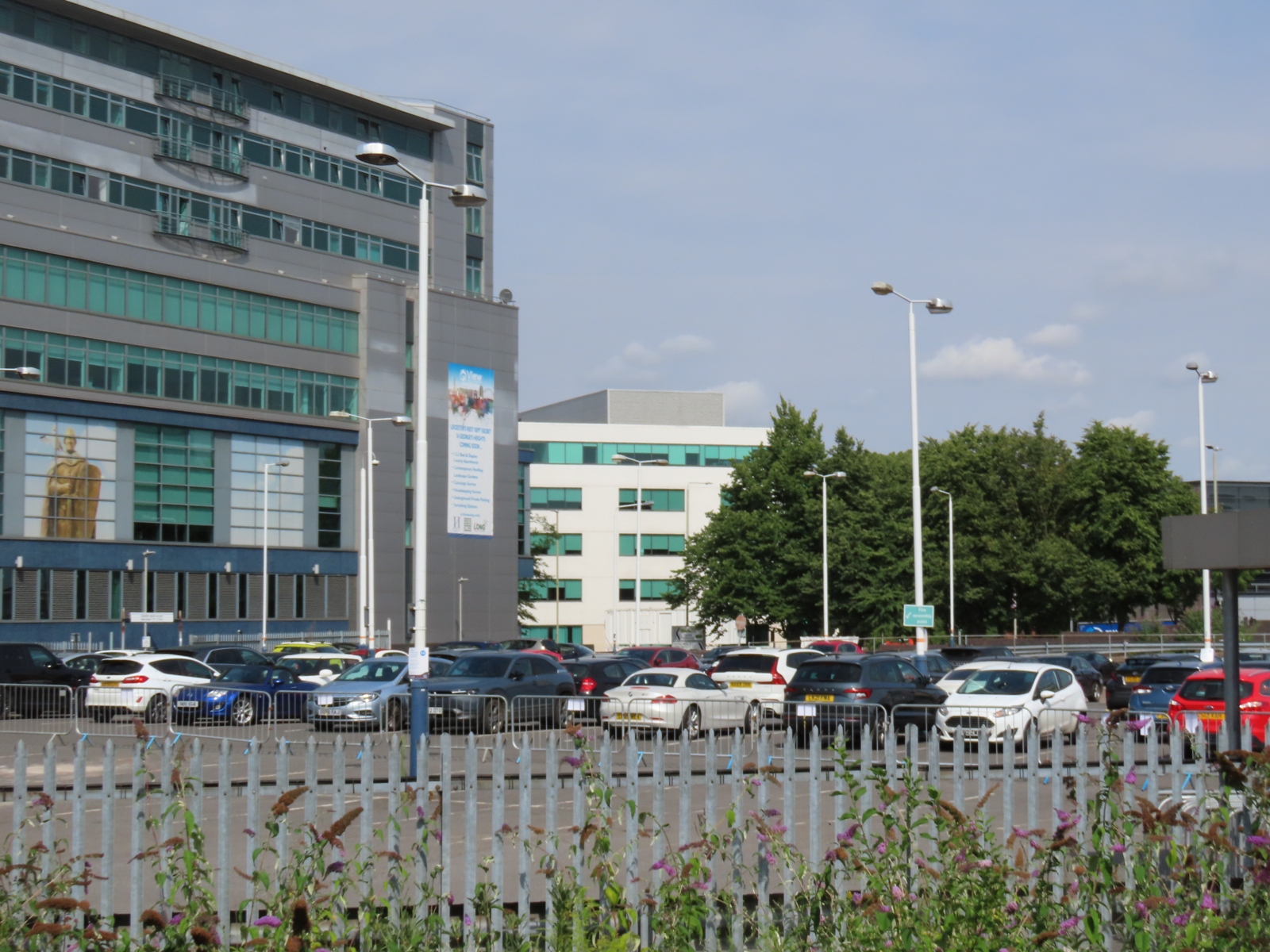 The facing lantern on the foreground column is missing both its bowl and lamp.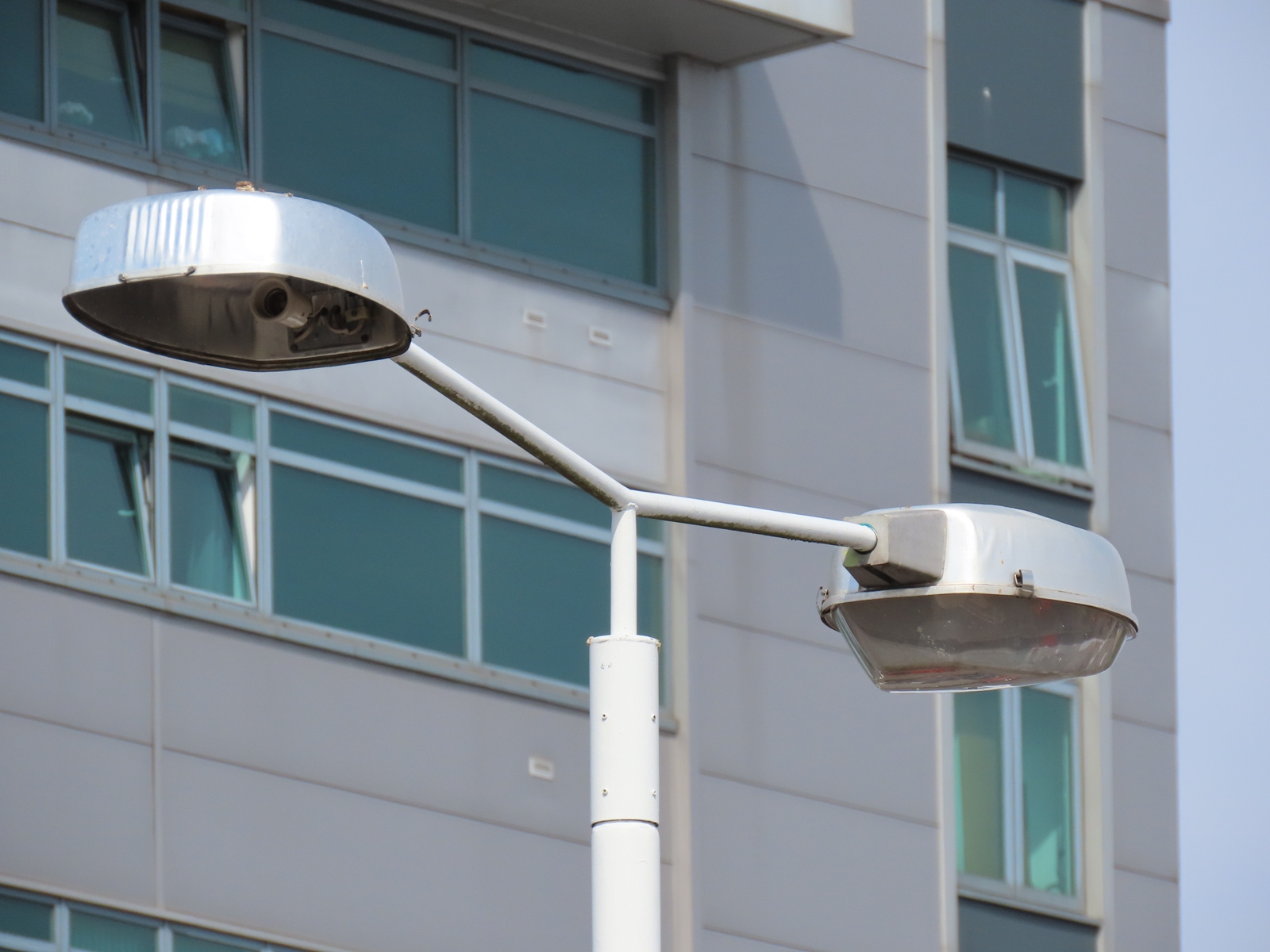 Rather than the lamp having been broken through the bowl going missing, as no traces of its internal supports remain in the lampholder, it may have been removed intentionally.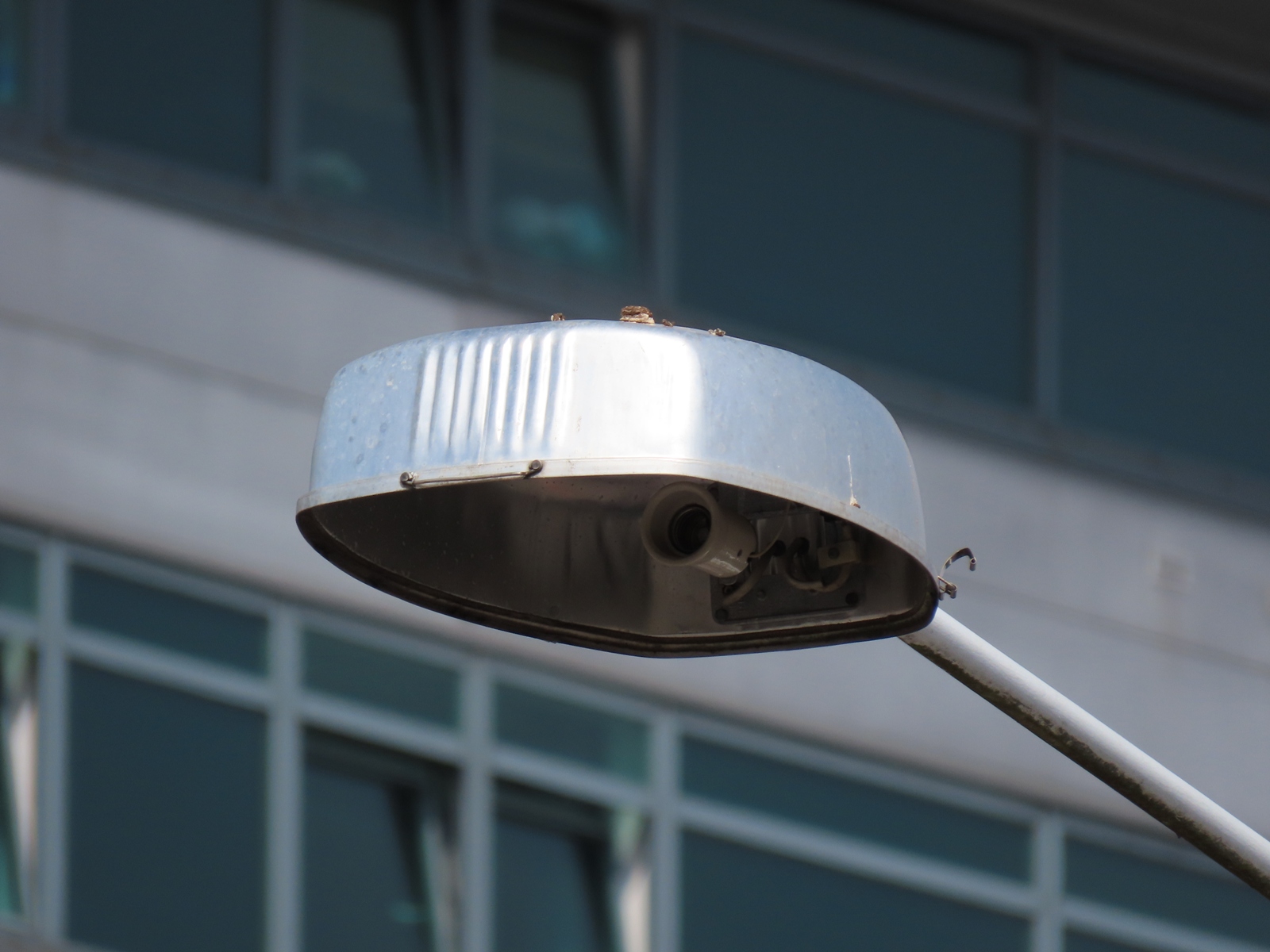 The bowl of the right-hand lantern on this second installation has also suffered some sort of trauma, but remains attached to the lantern - albeit, with a daisy chain of cable ties wrapped around it.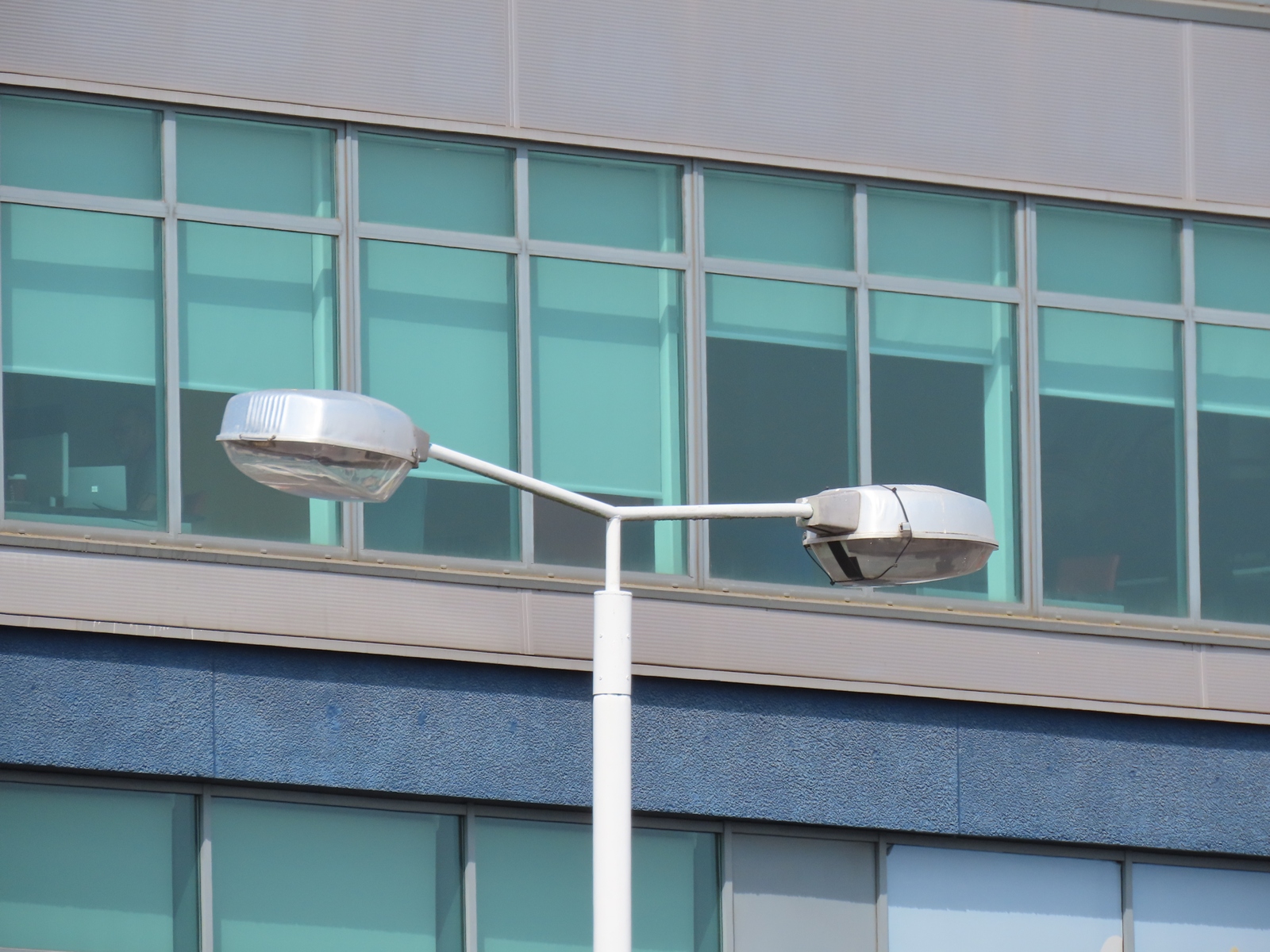 ---
CLICK HERE TO MAKE A MONETARY DONATION
© 2002 - English Street Lights Online