GEC Z8526
Lantern acquired in September 2006.
Thanks to Steve Rowe for letting me have this lantern. Originally fitted in Topsham Road, Exeter, the lantern is believed to have been fitted with a 250 W SON lamp for its entire life although the actual design dates from mercury days. It was removed when the lighting was being upgraded - Philips Iridiums with dimmable electronic gear were the chosen replacement lanterns. This GEC 'Turtle' was popular in its day however it did not make much of an impression on the Derbyshire street lighting scene due to the Atlas/Thorn Alpha 3 being a preferred main road lantern.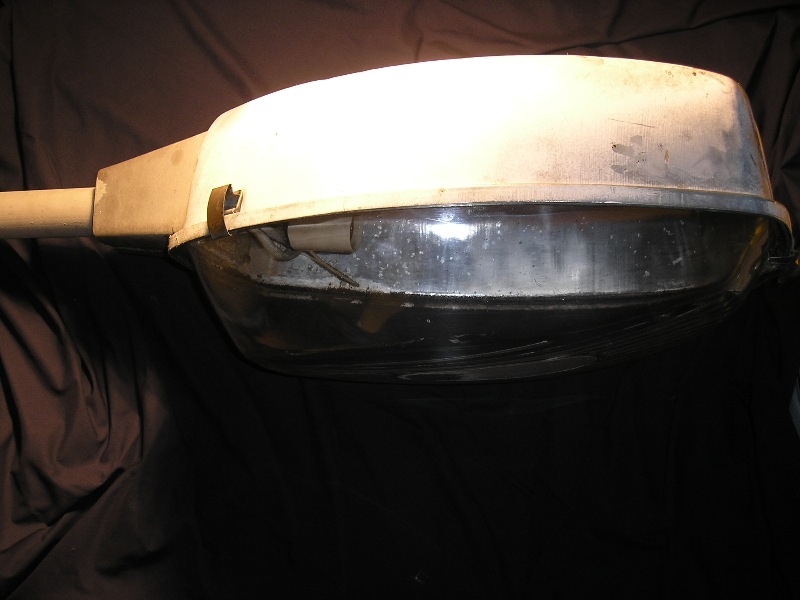 The design of the lantern looks to have been inspired by Atlas/Thorn's Alpha 3 although the design wasn't copied like-for-like - for example, the bowl on this hinges forwards whereas the Alpha 3's hinges backwards. When new, this lantern would have had a light blue canopy - this has all but completely worn off now. A length of the lantern's bracket is still attached - it feels very loose in the spigot and yet will not pull out. The grub screws have seized and so some 'gentle persuasion' will be required to separate the lantern from the bracket.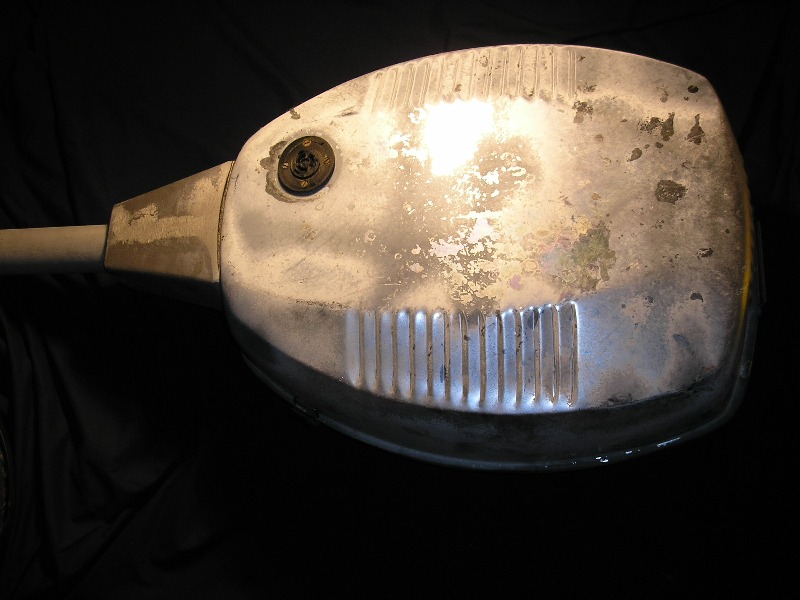 A Fisher-Karpark NEMA socket is fitted to the canopy - this is likely to have been fitted in the factory rather than on-site at a later date.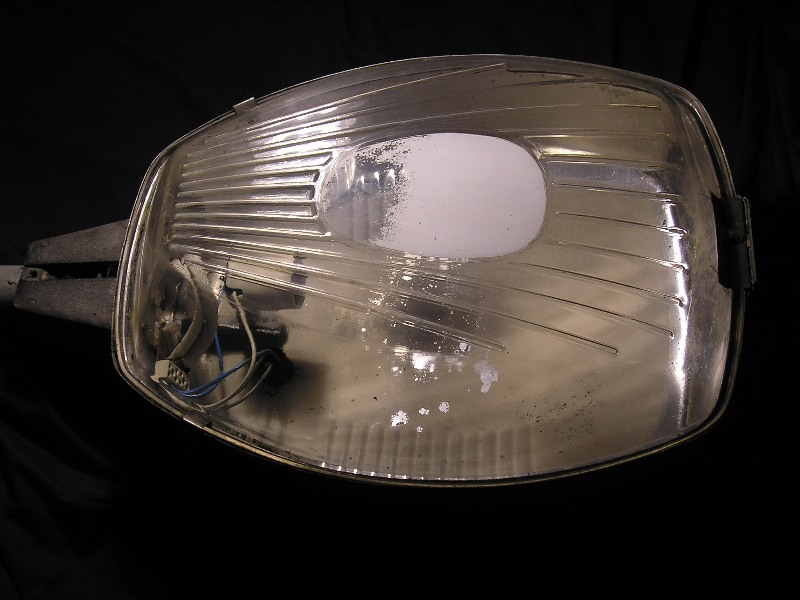 Like the Atlas Alpha 3, a white spot is painted on the bowl to try to diffuse the light emitted from the lamp (and also like the Alpha 3, the paint has partially been rubbed off!) Later versions of the Z8526 used a bowl which did away with the spot and instead employed more definite refractor prisms.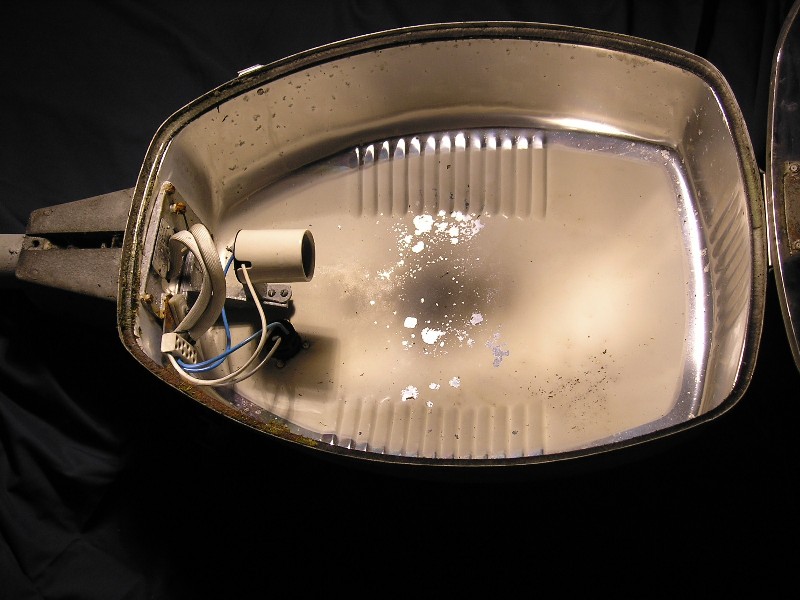 The area immediately above the lamp is painted white; whilst the sides are in an unpainted aluminium finish.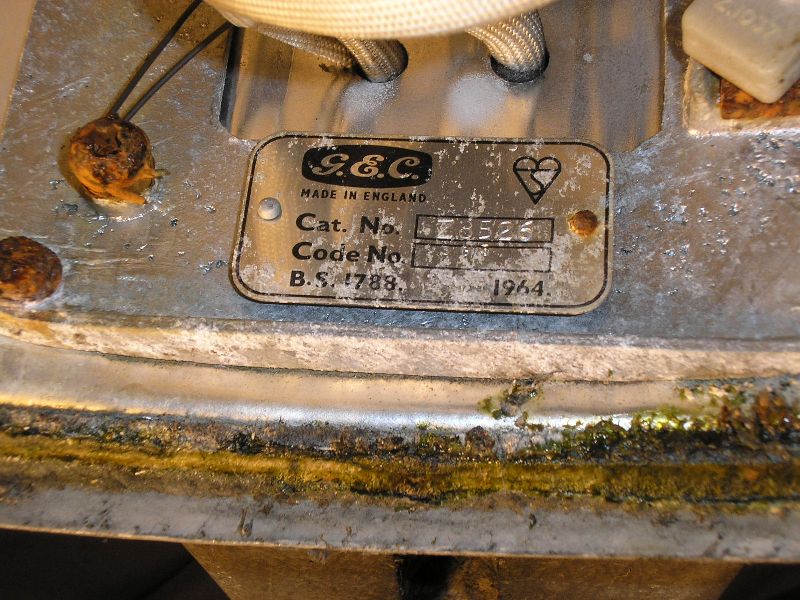 A small plate beneath the lampholder gives the lantern's catalogue number.
---
CLICK HERE TO MAKE A MONETARY DONATION
© 2002 - English Street Lights Online