173I. Woodward Road, Pershore, Worcestershire Attached to a sleeved 15 ft (5 m) Stanton 7 concrete column is a GEC Z8896 lantern. Although designed for running mercury vapour (MBF) lamps, this Z8896 runs a high pressure sodium (SON) lamp these days - in fact, it may be new enough to have been SON since installation (it being fitted along with the sleeve), although the heavily-yellowed polycarbonate does suggest that it would have run an MBF lamp for a while.
The sleeve has a short outreach - this may have been specified because of the column's close placement to the carriageway edge.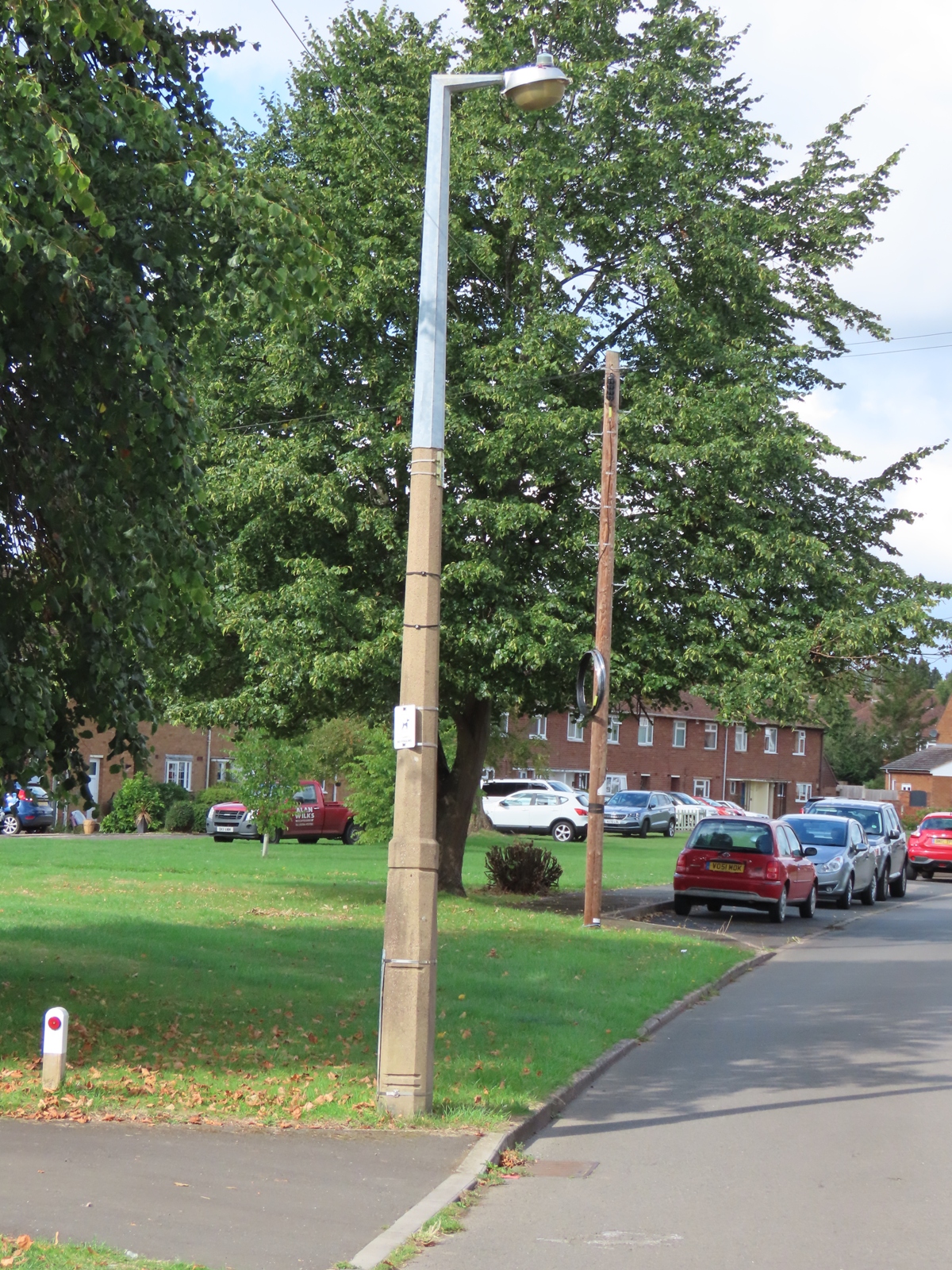 A Royce Thompson Oasis 1000 NEMA photocell controls the Z8896's operation.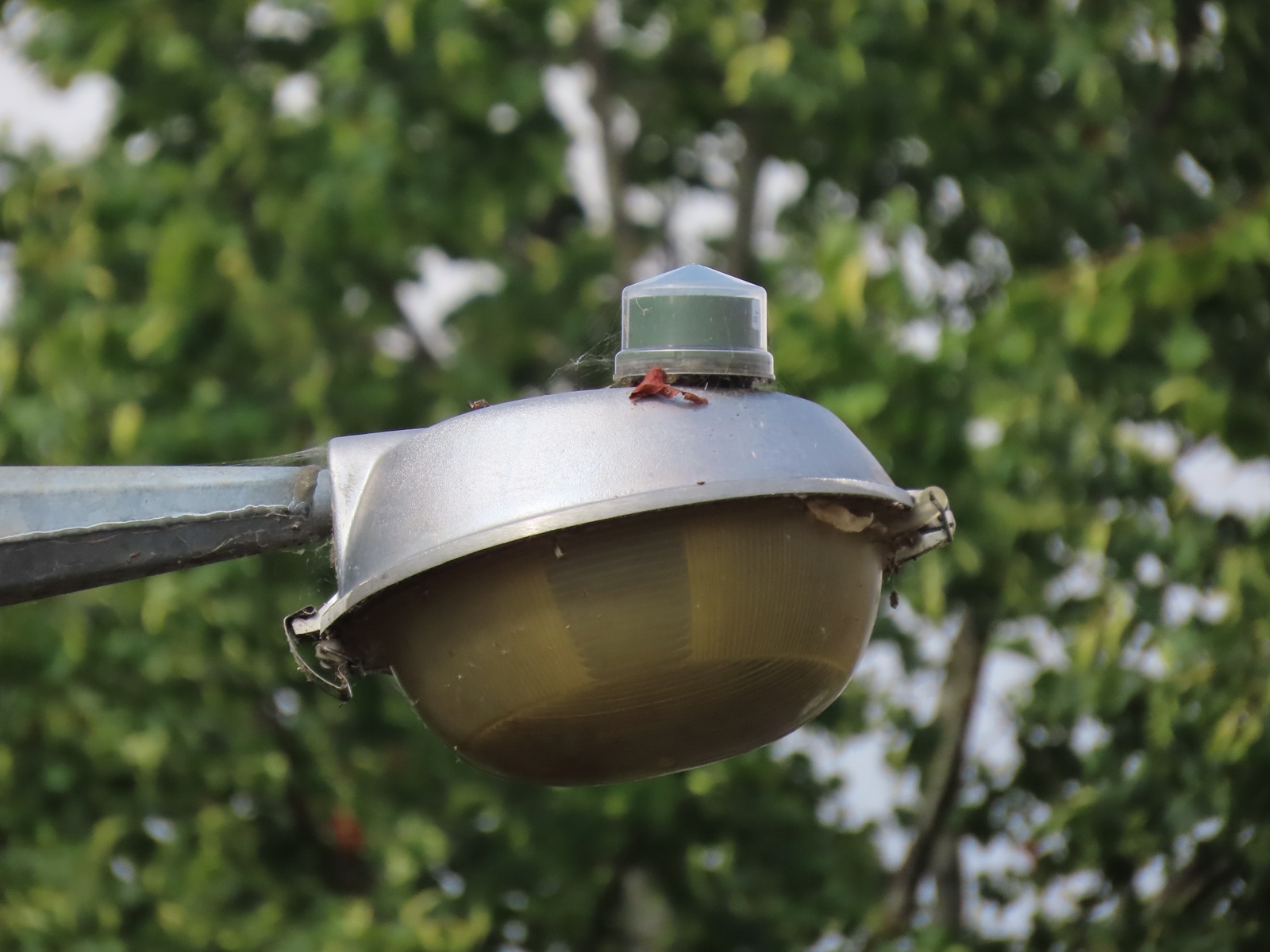 ---
CLICK HERE TO MAKE A MONETARY DONATION
© 2002 - English Street Lights Online