175c. Newfield Garage, Tunstead Milton, Whaley Bridge, High Peak. Fitted to a corner bracket between two of the site buildings is an AEI 'Amber Minor' (or early Atlas / Thorn Beta 5) lantern, dating from the 1960s. The operational status of the lantern is unknown, although a lamp remains within the lantern - whether this is a 35 Watt SOX, or an earlier 60 Watt SO/H / SOI/H cannot be determined, owing to the condition of the bowl.
The supply wiring for the lantern passes along a steel conduit system.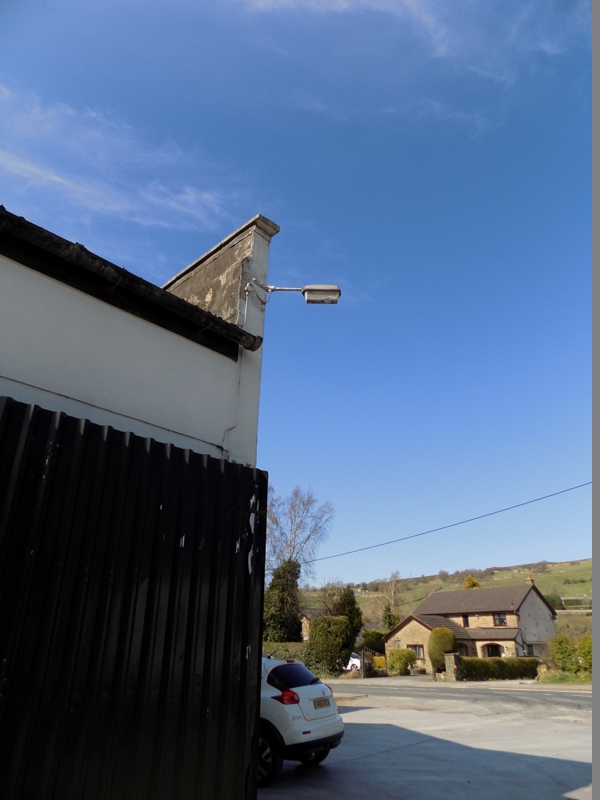 Early Amber Minor / Beta 5 bowls fitted into an aluminium support ring, rather than attaching to the lantern directly, as later equivalents did. These original bowls featured opaque ends, as seen below. Sadly, this bowl has suffered damage to its front end, resulting in dirt accumulating in it.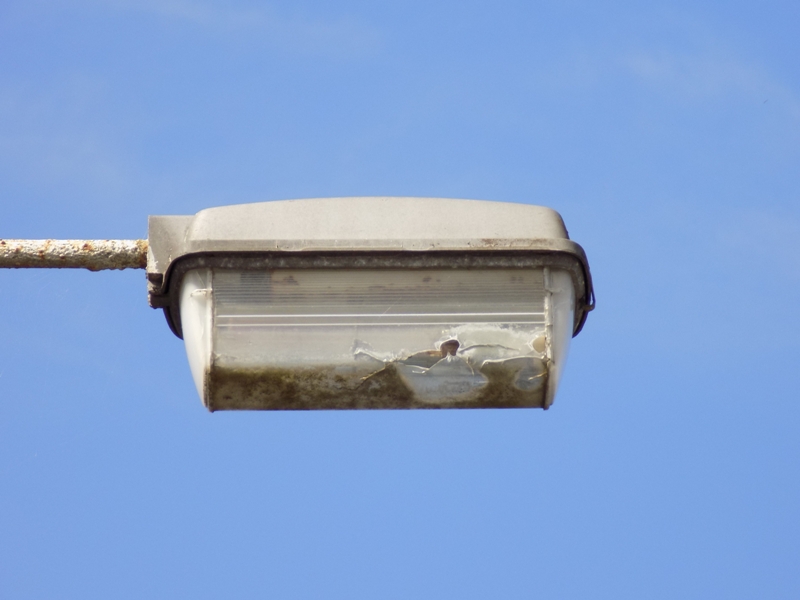 Despite the damage, remarkably, the lamp appears to be intact.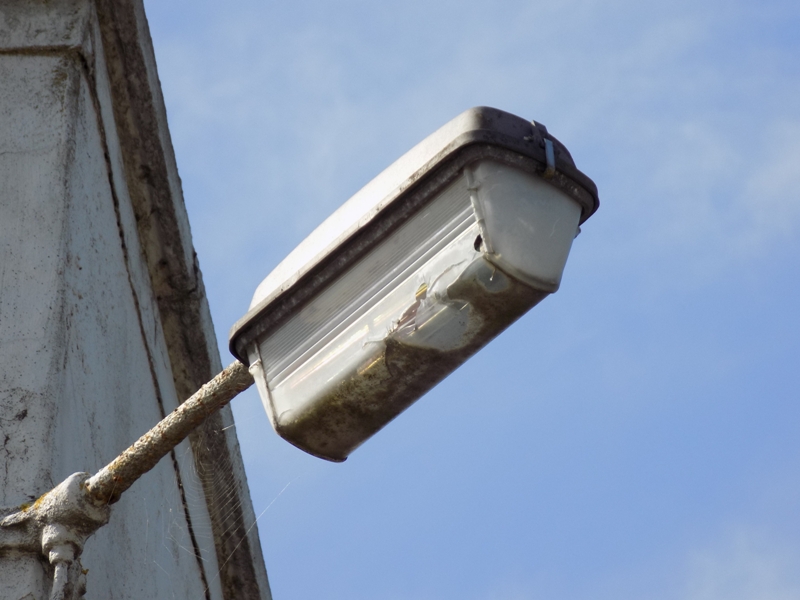 A rusted reflector / gear tray is visible within the lantern. I would expect that the lamp control gear is housed within the lantern, in this instance, as there are no enclosures on the wall that could accommodate gear.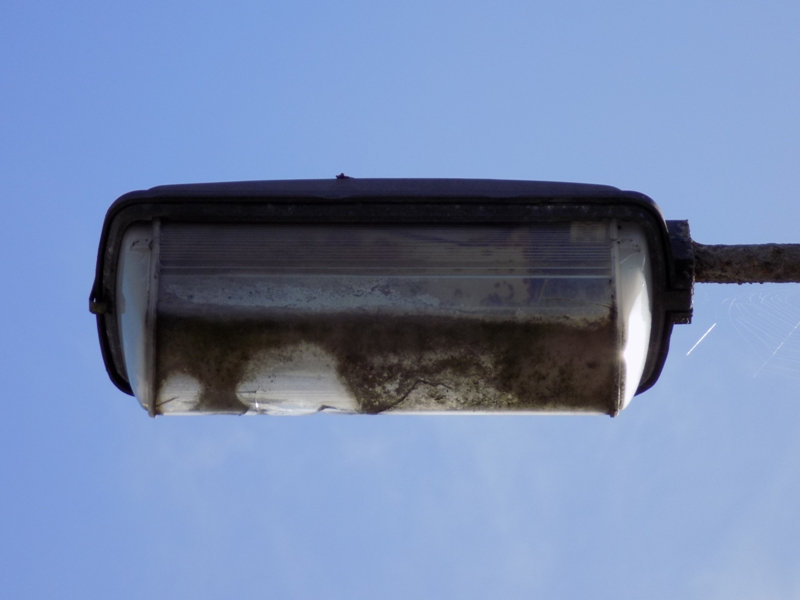 Another noteworthy installation exists at this location; a 90 Watt SOX floodlight is attached to a nearby wooden BT pole.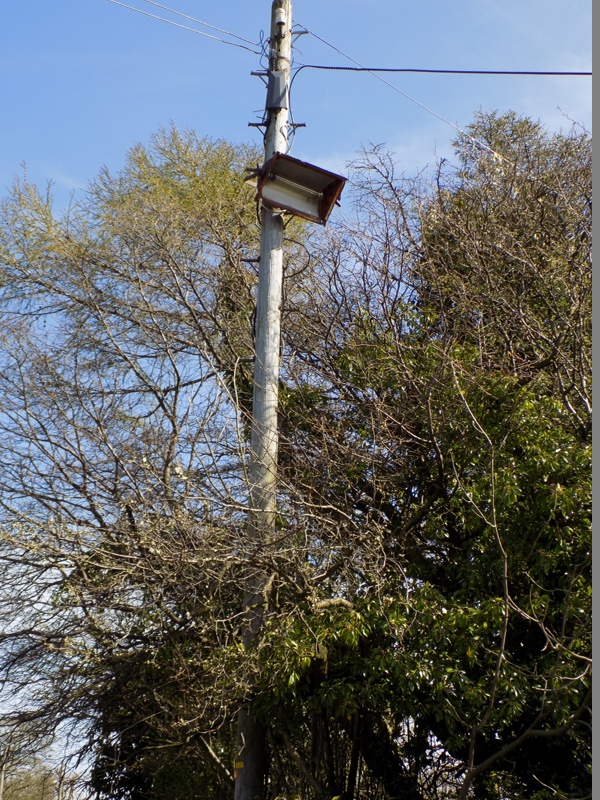 The floodlight is in poor condition, with its steel body beginning to disintegrate, owing to rusting.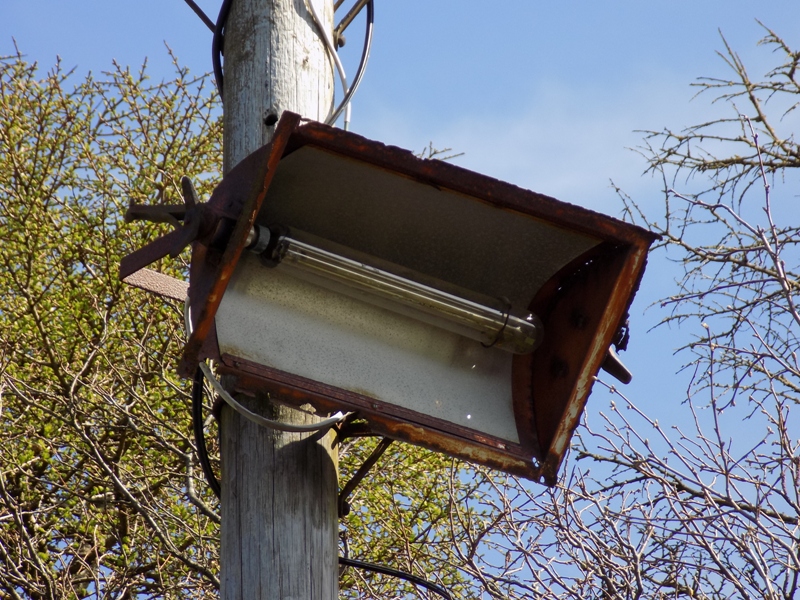 A Thorn SOX lamp is installed within the fitting, awaiting a day when it might be powered up again.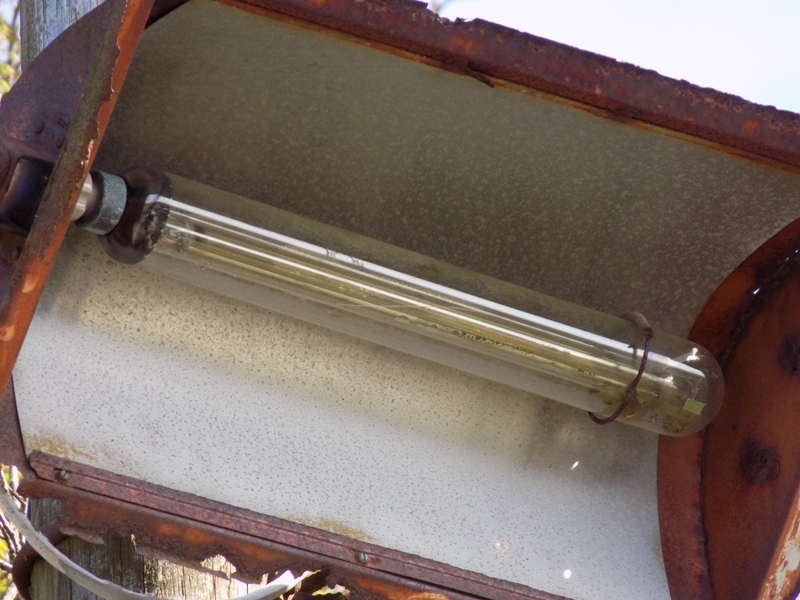 ---
CLICK HERE TO MAKE A MONETARY DONATION
© 2002 - English Street Lights Online