175BA. Off Sheffield Road, Chapel-en-le-Frith, High Peak Situated adjacent the 'Joule Brady' compound is a relatively short tubular steel post supporting the canopy of a GEC Z9536 lantern. Clearly, the installation has lain derelict for many years, and may have been damaged by a large vehicle negotiating the bend onto the former Chapel Tramway, as the bracket is bent. A second Z9536 around the bend is in far more intact condition, although it is probably disused too.
From this angle, the bracket looks to be OK, apart from the rather wild tilt angle that the lantern is positioned at.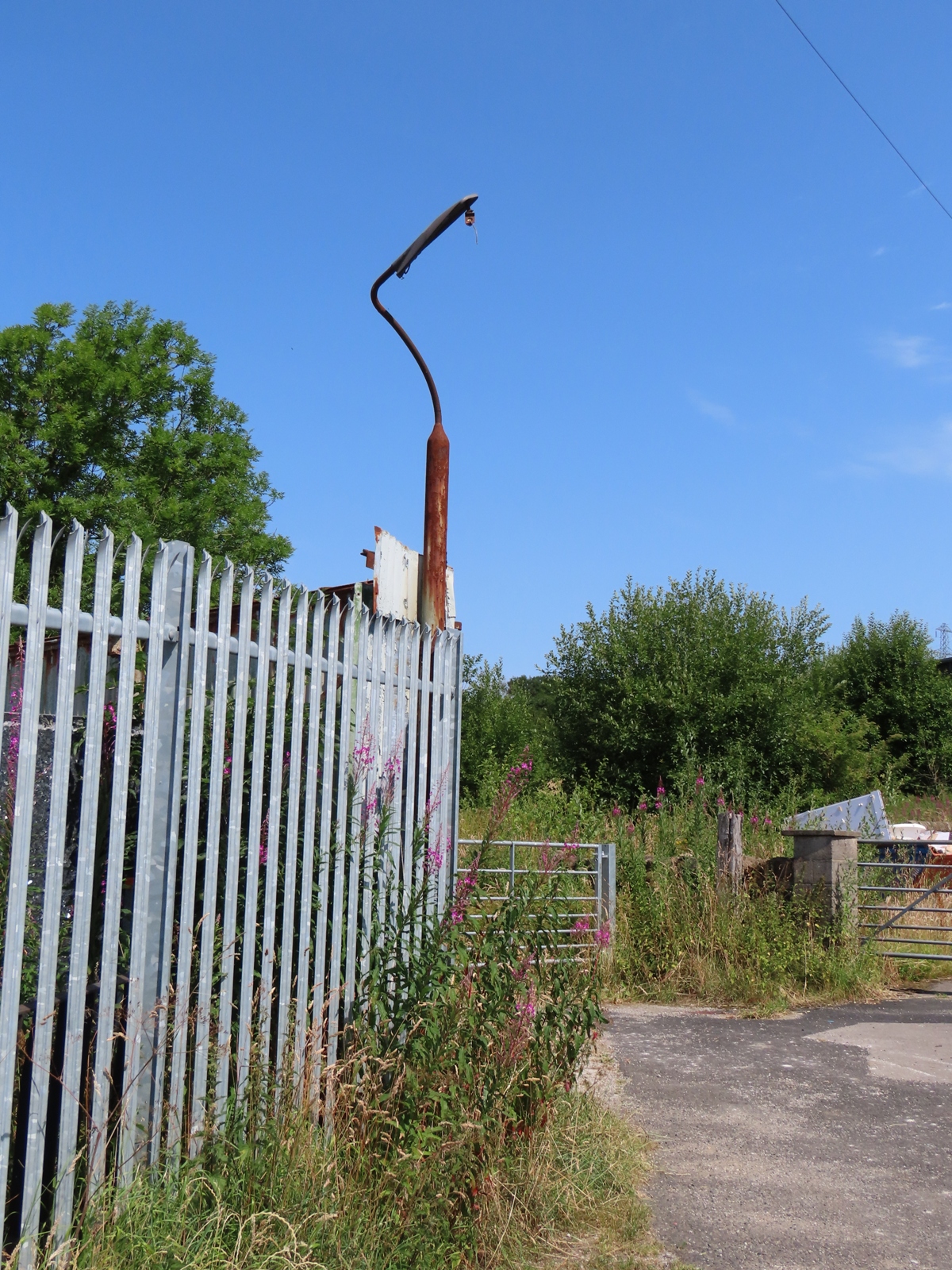 From this angle, however, things become somewhat clearer!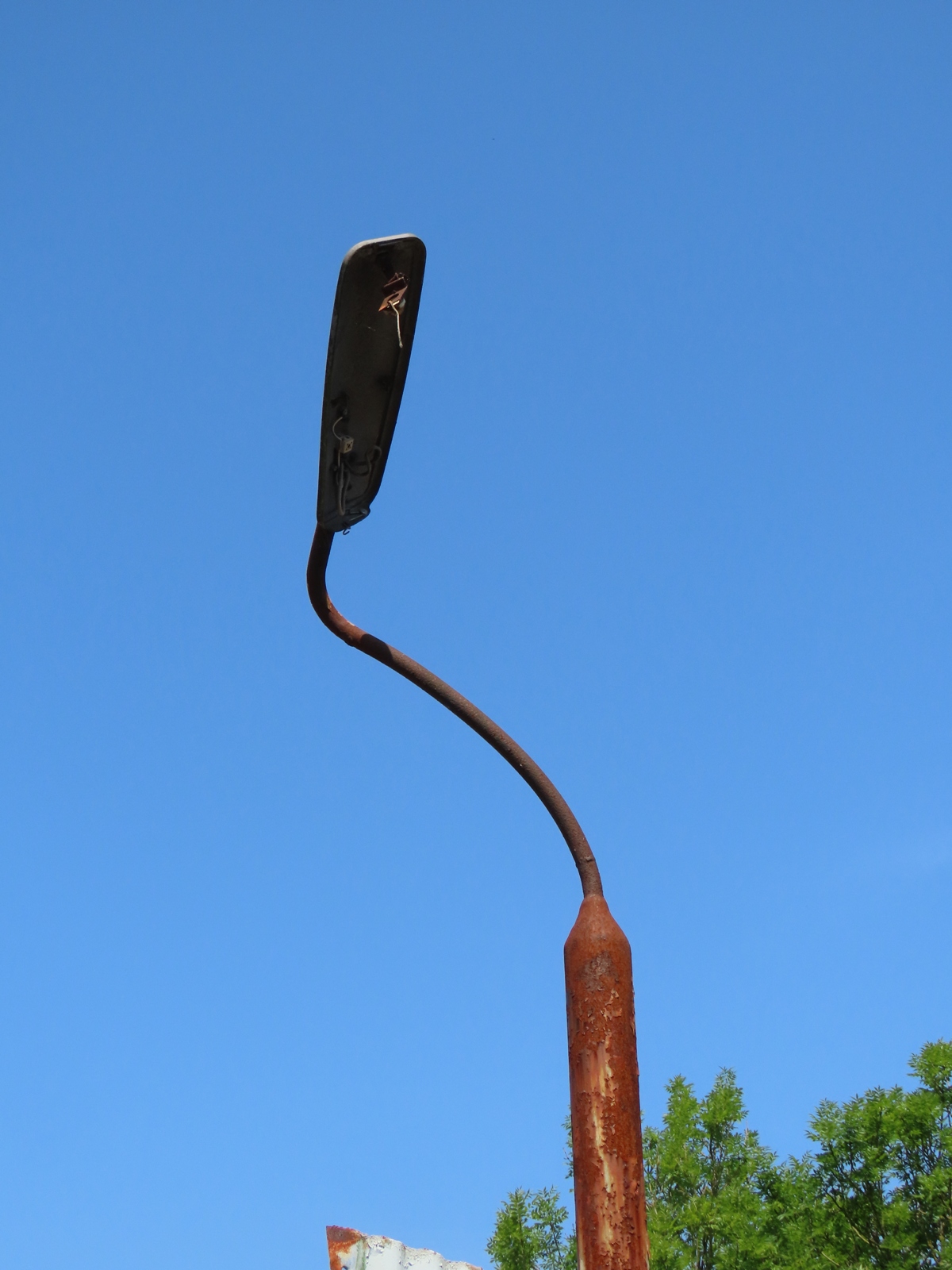 Very little is left within the lantern canopy, and the lampholder is smashed. Notice that the bowl clip remains in the "secured" position, however.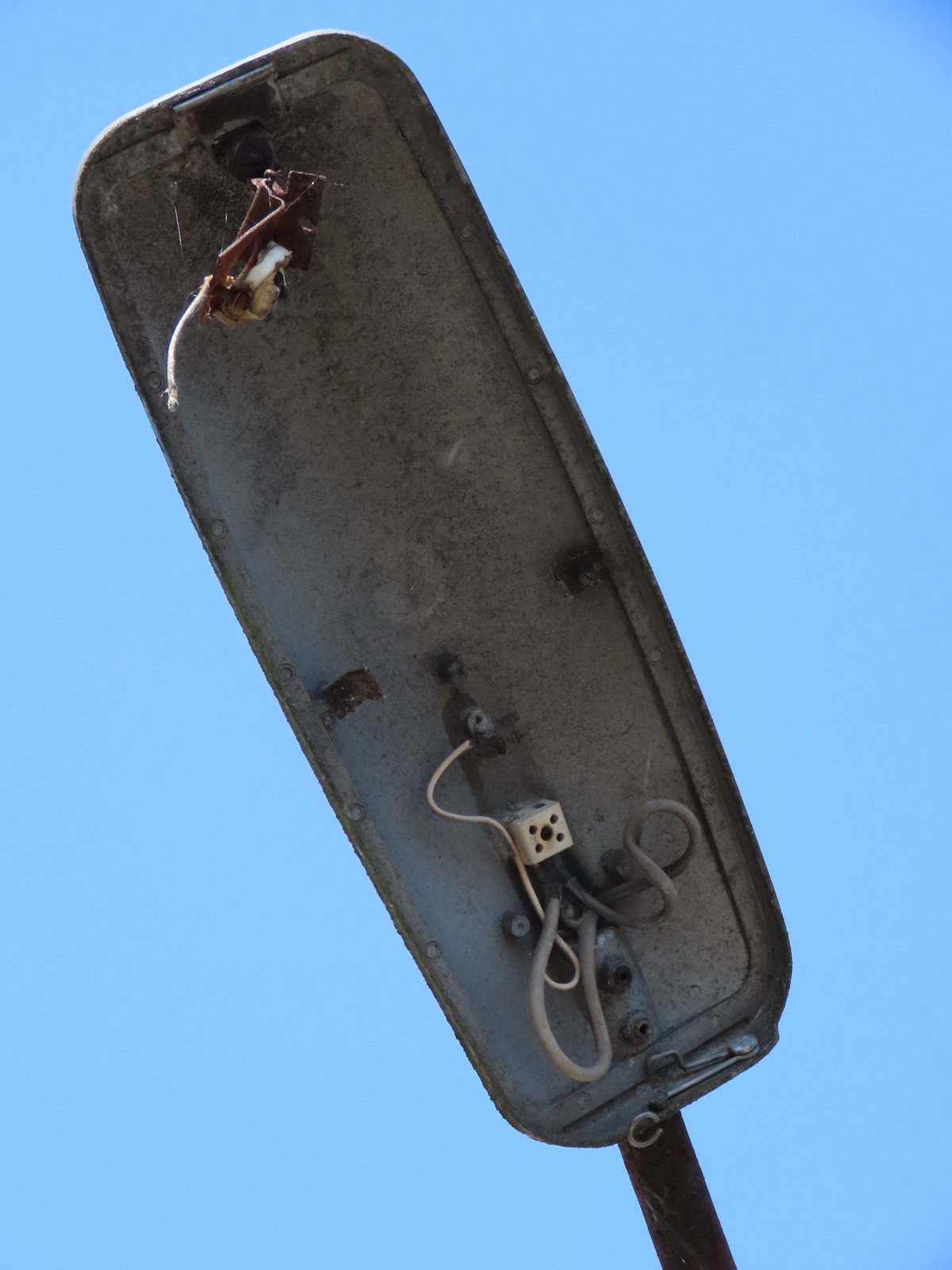 ---
CLICK HERE TO MAKE A MONETARY DONATION
© 2002 - English Street Lights Online