The second column is in overall poorer condition, and would benefit from a lick of paint. The close-up photograph of the lantern reveals that the bowl and internal reflector disc are missing, and also allows the LED lamp and P12HE miniature photocell to be seen. Both this, and the following installation, do work at night, however.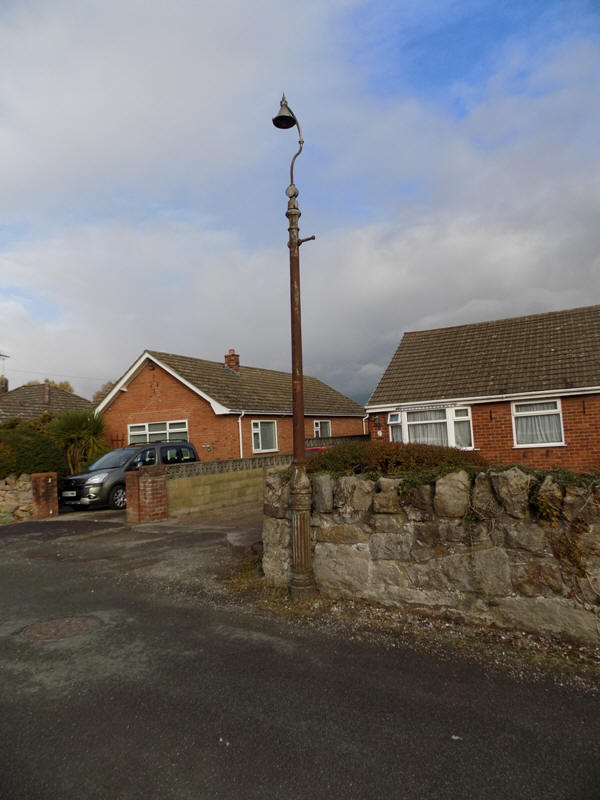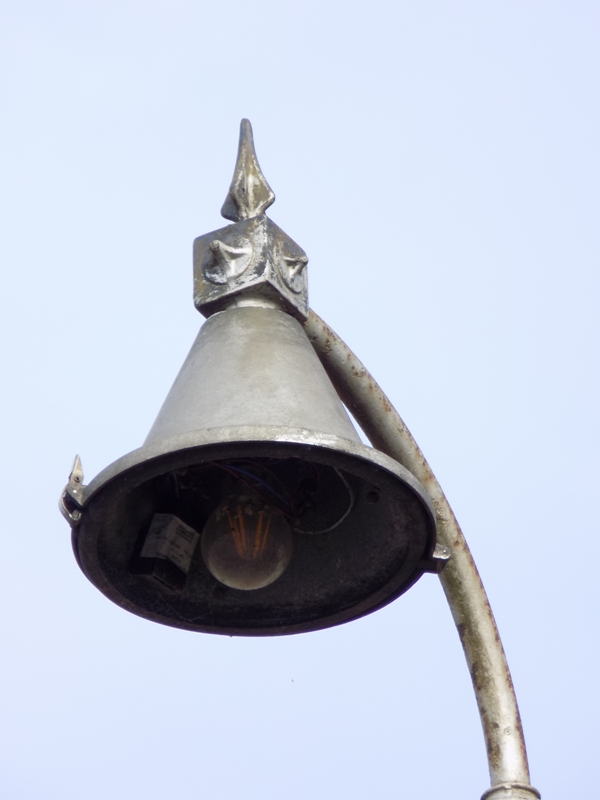 Notice, also, that the lantern is misaligned - the clip and hinge should be perpendicular to the bracket.
The third column is situated behind a wall. Notice that both ladder bars are missing from this installation; the previous column had one missing, whilst the first column still had both intact! The close-up photograph confirms that an MBF/T lamp is fitted - these are the only mercury vapour lamps that fit a 2-BC lampholder. At least, this lantern is aligned accurately...not that any sort of optical control exists with these lanterns!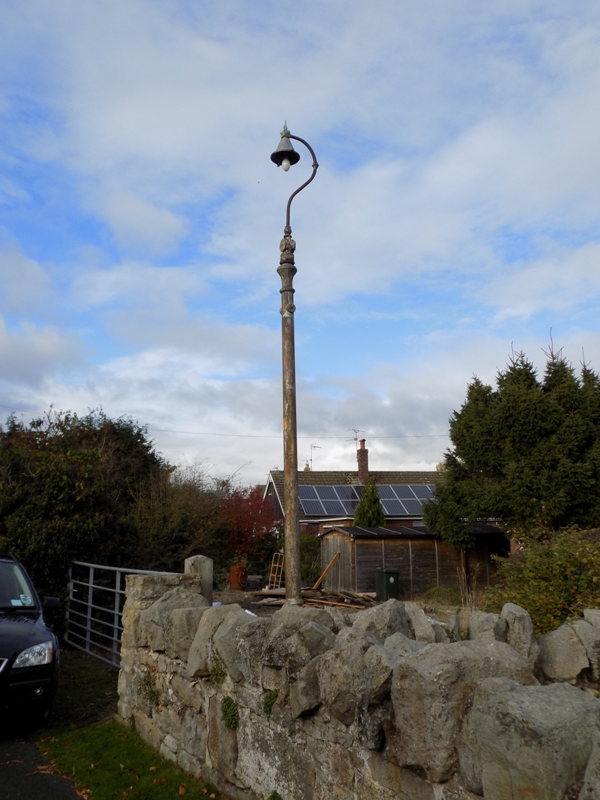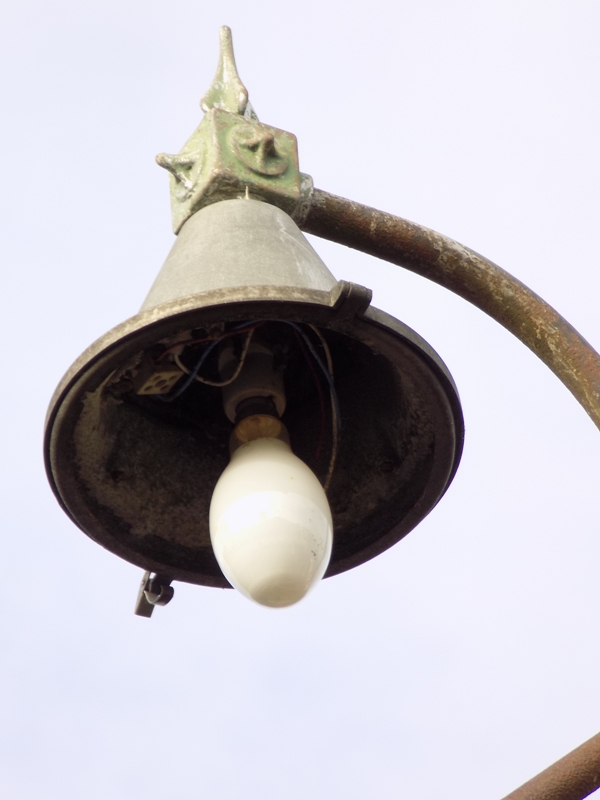 The extreme close-up allows the photocell to be seen in all of its glory!