183A. Old Aston Hill, Ewloe, Deeside Heading up the hill from the 'new' Aston Hill, the A494, are four un-sleeved 15 ft (5 m) concrete columns with top-entry brackets - two made by GEC; the others by Stanton, to their '10' design, with 'F'-type brackets. Three of the lanterns fitted to these columns are AEI Amber Minor / Thorn Beta 5s, with the fourth being an older AEI Amber, dating from the late 1950s or early 1960s.
The first column, a GEC type, is situated a short distance away from the new road. The more observant amongst you may notice something 'interesting' about the lantern...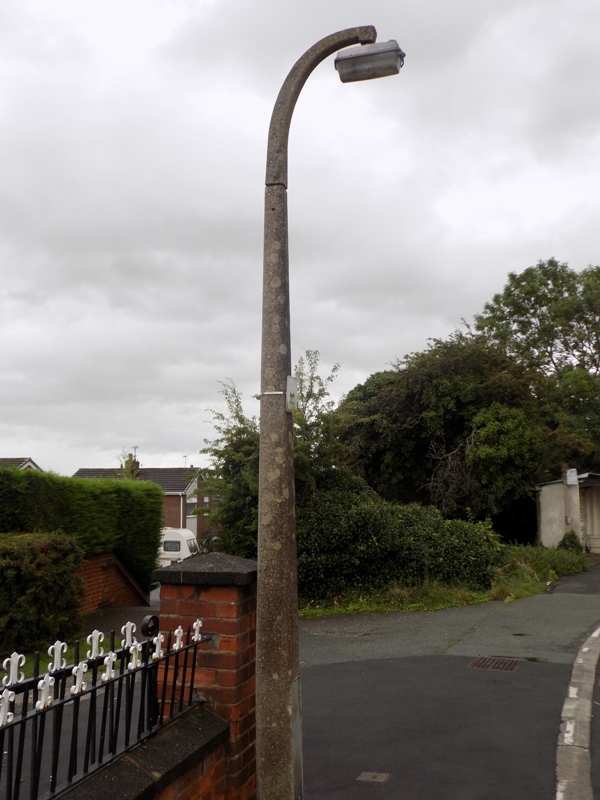 The front of the lantern's original aluminium bowl support ring remains attached, despite a newer acrylic bowl having been fitted at some point in the lantern's lifetime.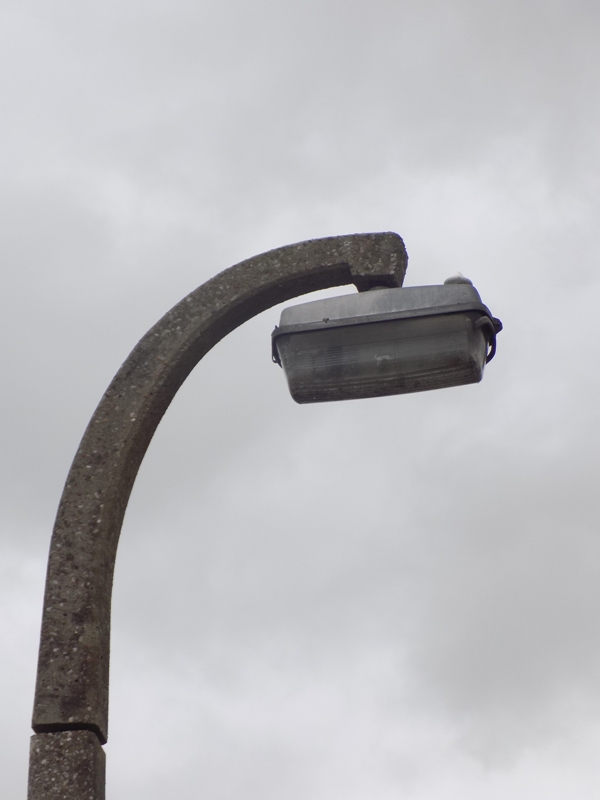 Even the replacement bowl has a small hole in the side of it. A Royce Thompson P42 photocell detector is visible on the lantern's canopy.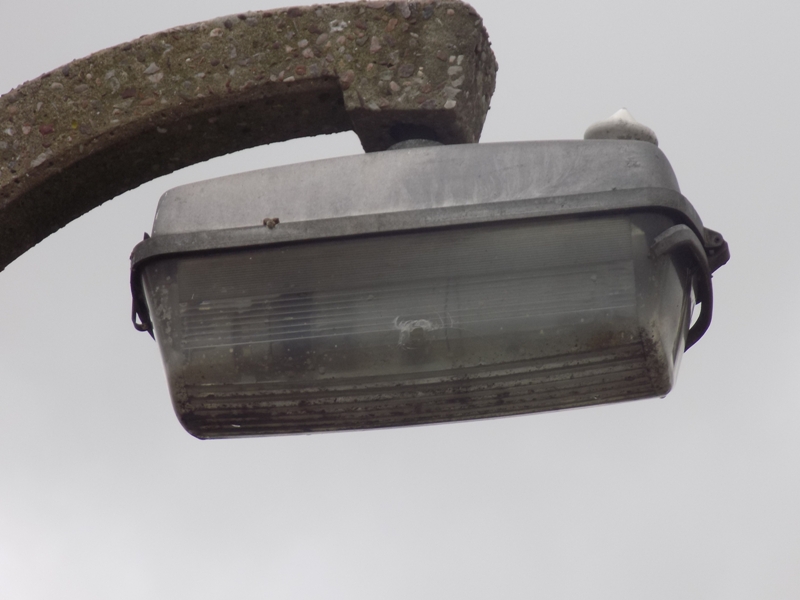 The next column along, one of the two Stanton 10s, is the one that supports the Amber lantern.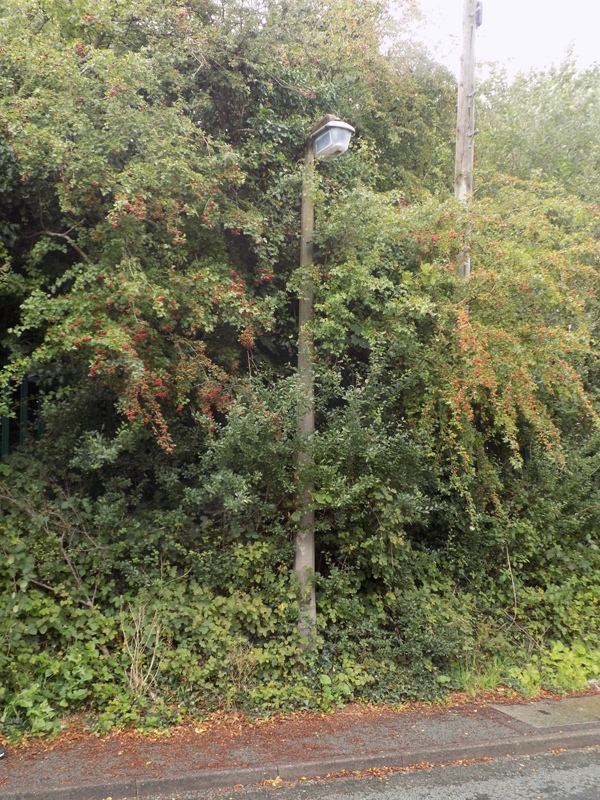 The refractor panel is missing from the side of this lantern's Perspex bowl - unlike with newer bowls, the refractors were not moulded into the bowls; instead, they were separate and had to be glued in place. Over time, the glue wears out, causing the panels to detach and fall into the bowl.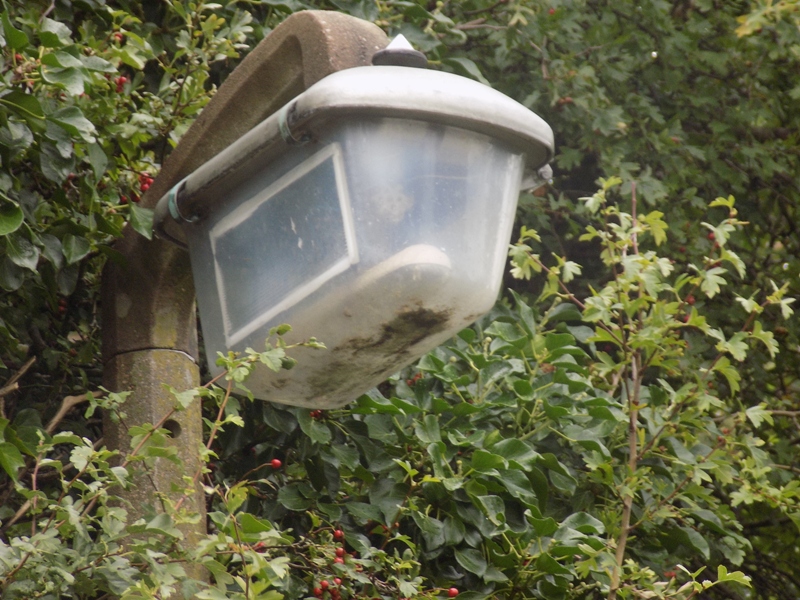 The lantern is fitted with an LED retro-fit lamp that has replaced a 35 Watt SOX lamp - the only one to have been changed at the time of photographing, in August 2020. When new, the lantern would have run a 60 Watt SO/H / SOI/H lamp, followed by a 40 Watt SOX when this type superseded the SO lamps in the 1960s.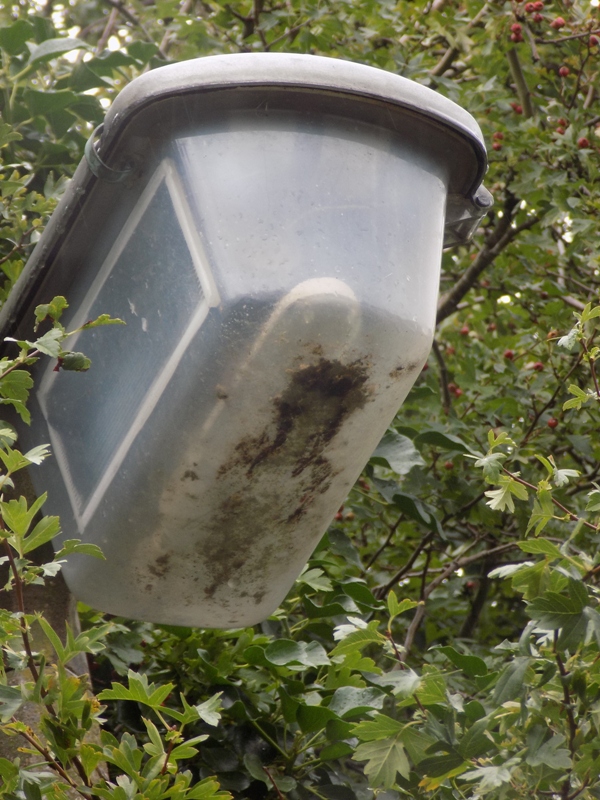 The other 10F column saw a return to Amber Minor / Beta 5 lanterns.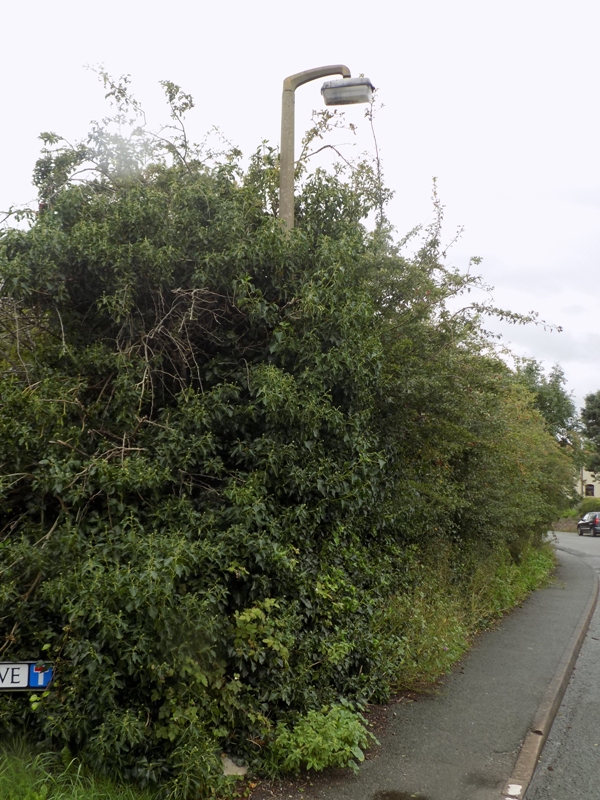 If this lantern had had a bowl support ring originally, this had been removed completely with this example.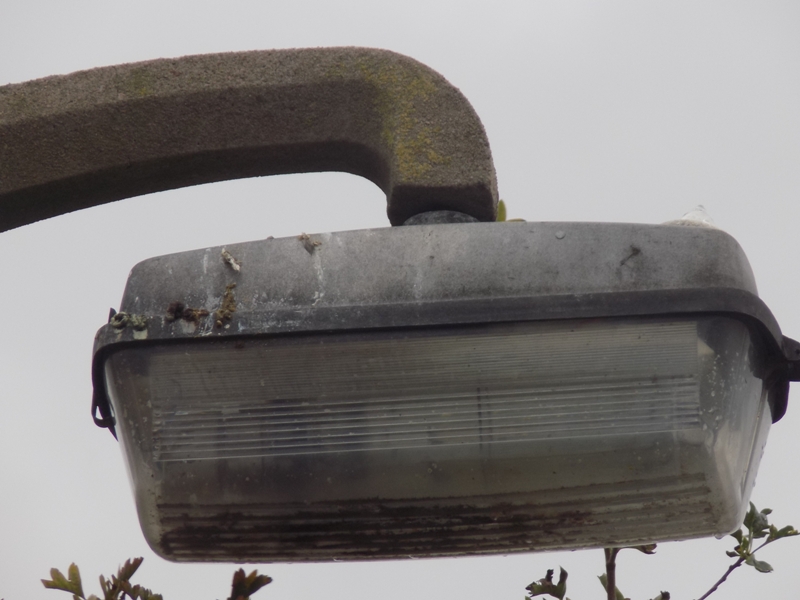 The final GEC column was situated at a sharp bend in the road.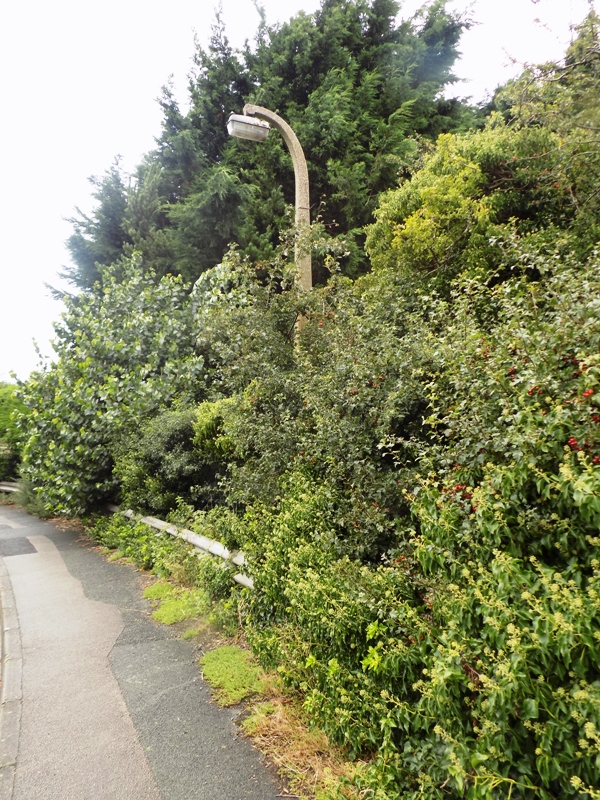 The back end of this lantern is covered in bird dirt - clearly, our feathered friends mistook the installation for another of the conifer trees that are seen behind the column!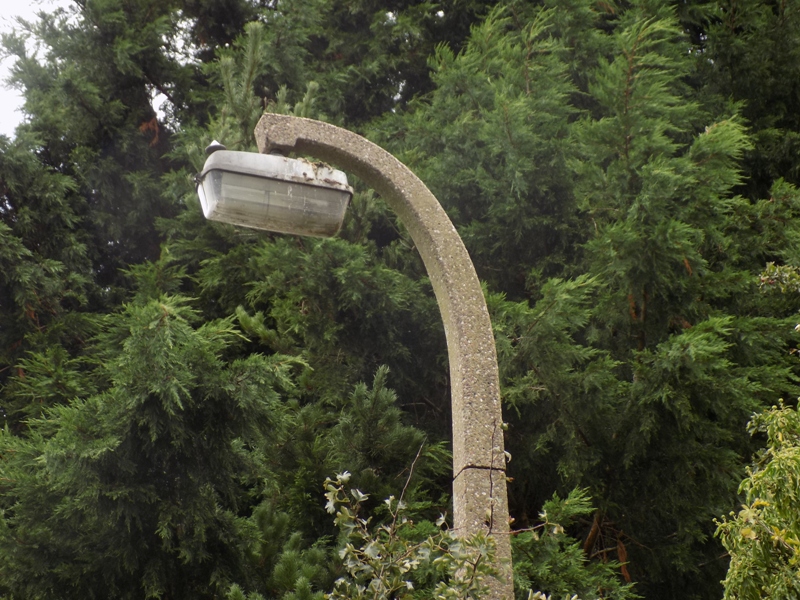 A twist of wire has been used to act as the hinge pin for this example's bowl.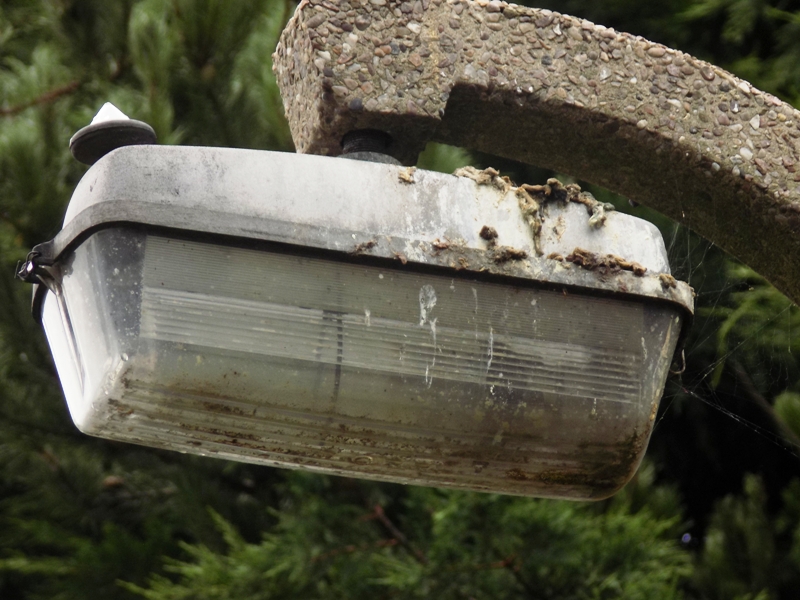 ---
CLICK HERE TO MAKE A MONETARY DONATION
© 2002 - English Street Lights Online