Two of the three installations are pictured below; the first is situated just off Hoole Road.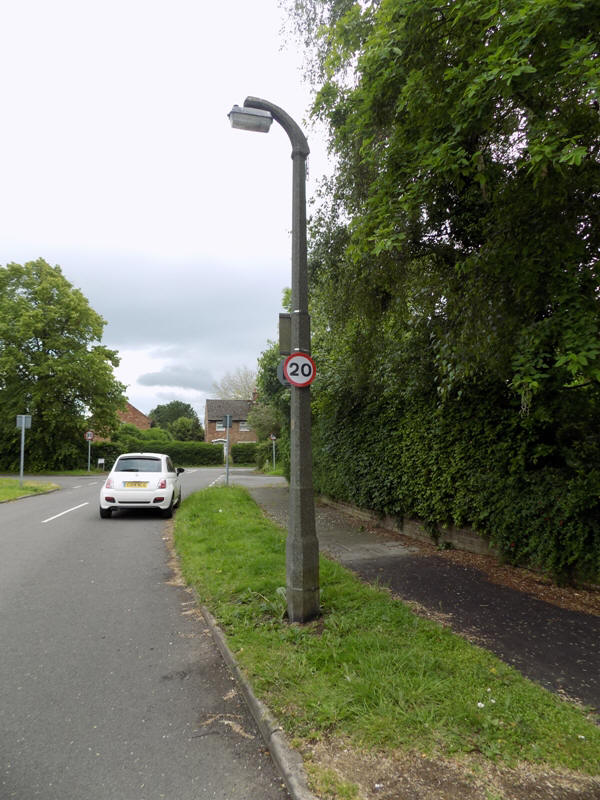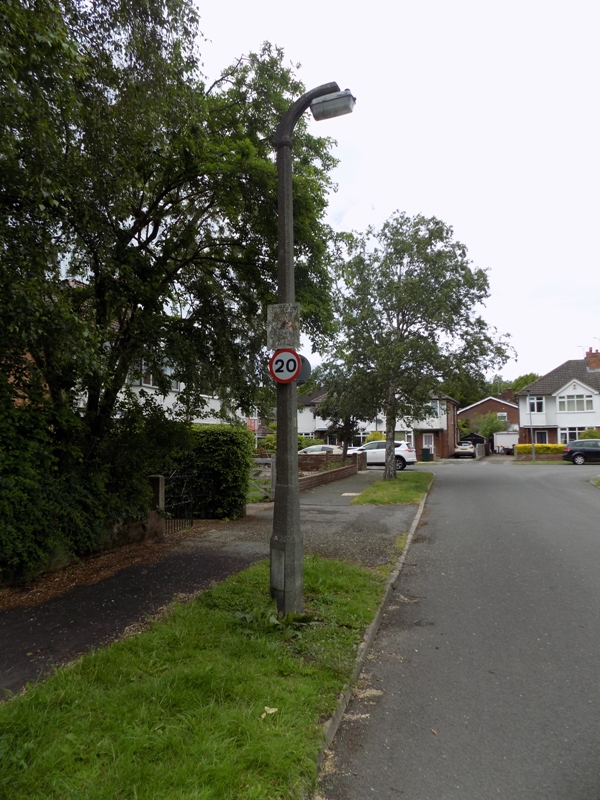 The rear portion of the Arc 2 bracket is damaged, exposing the internal steel construction. A Royce Thompson P42 two-part detector is fitted, suggesting that the lamp control gear is installed in the column base.
I believe that the overlapping curve was more than just a decorative feature; it was intended to act as a counterbalance to the heavy bracket (and lantern). A Beta 5, even with integral gear, is unlikely to be heavy enough to pose any structural issues for the installation as it stands presently.
The triangular base is a characteristic of this style of column.
The second installation is in much better condition (the third is just visible in the background).
This lantern retains its P42 detector too.
---
© 2002 - English Street Lights Online