189A. Countess of Chester Hospital, Liverpool Road, Chester. Situated on Valley Drive, one of the hospital's internal roads, is a Stanton 10 concrete column with a short outreach bracket and GEC Z9484 lantern, fitted with a 35 Watt SOX lamp. Although other Stanton 10 columns remain around the hospital's grounds, most have had replacement lanterns fitted, with only a few installations being in 'original' condition, and may date from the mid-late 1960s, when considerable expansion to the hospital site took place.
The column is to be found opposite the main entrance, and in front of the Women & Children's Building.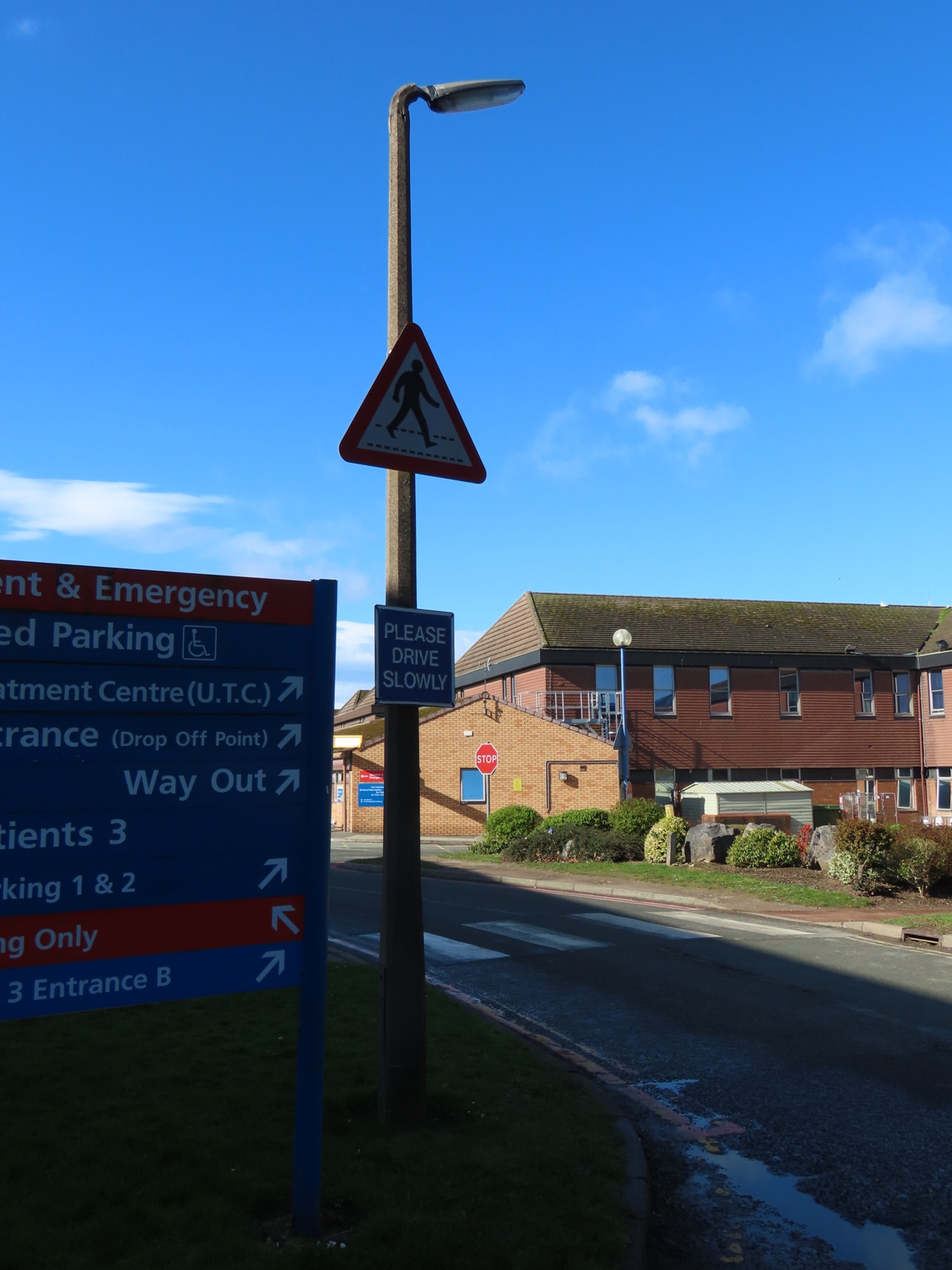 This must be a relatively 'early' Z9484, as it features the original style of Perspex bowl, with refractor panels that were glued on separately. The panels have detached and been lost over time, as has the bowl clip itself, requiring a length of insulation tape to hold it steady.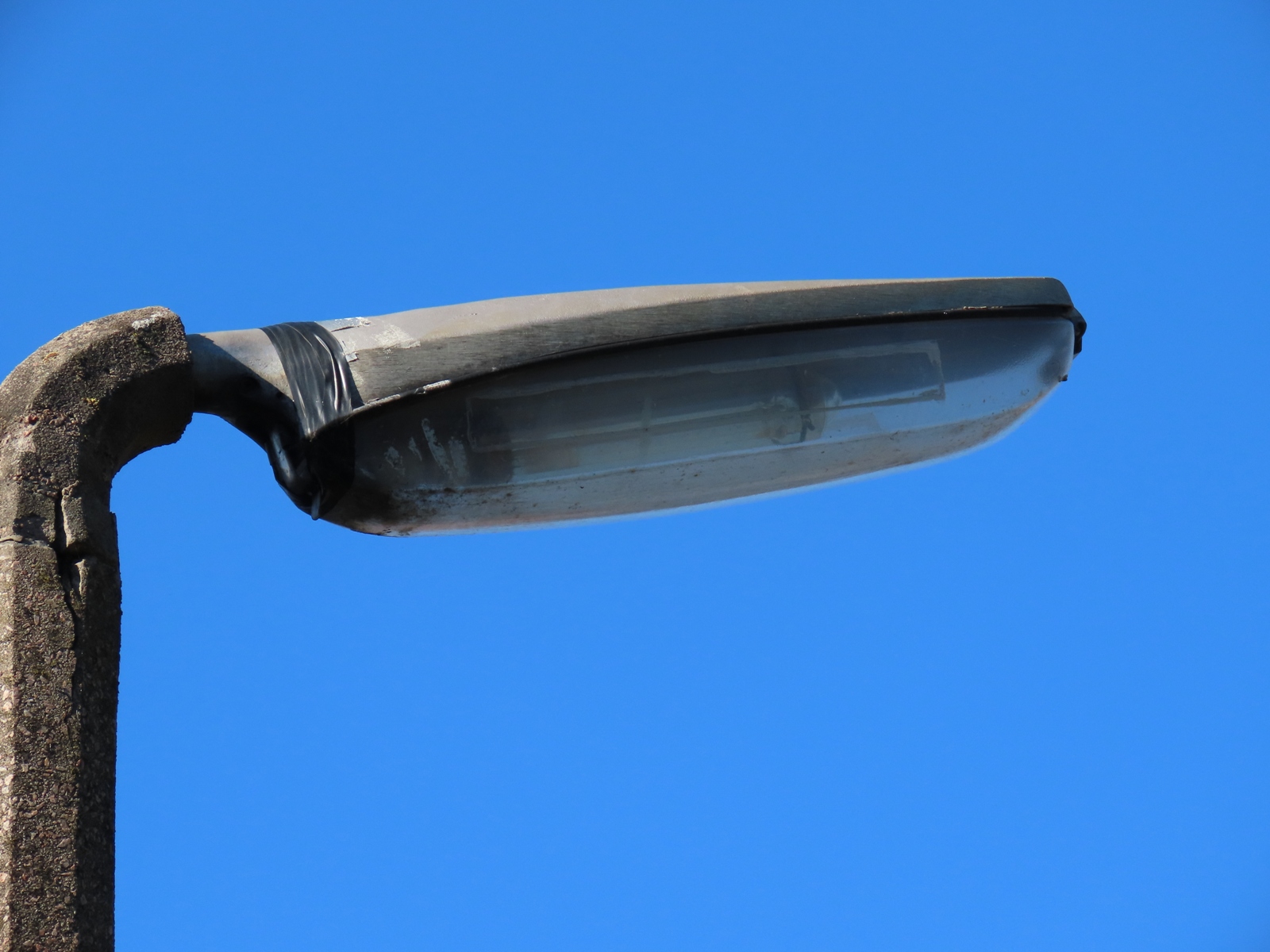 The join between the column and the bracket is showing signs of spalling, casting the long-term future of this installation into doubt.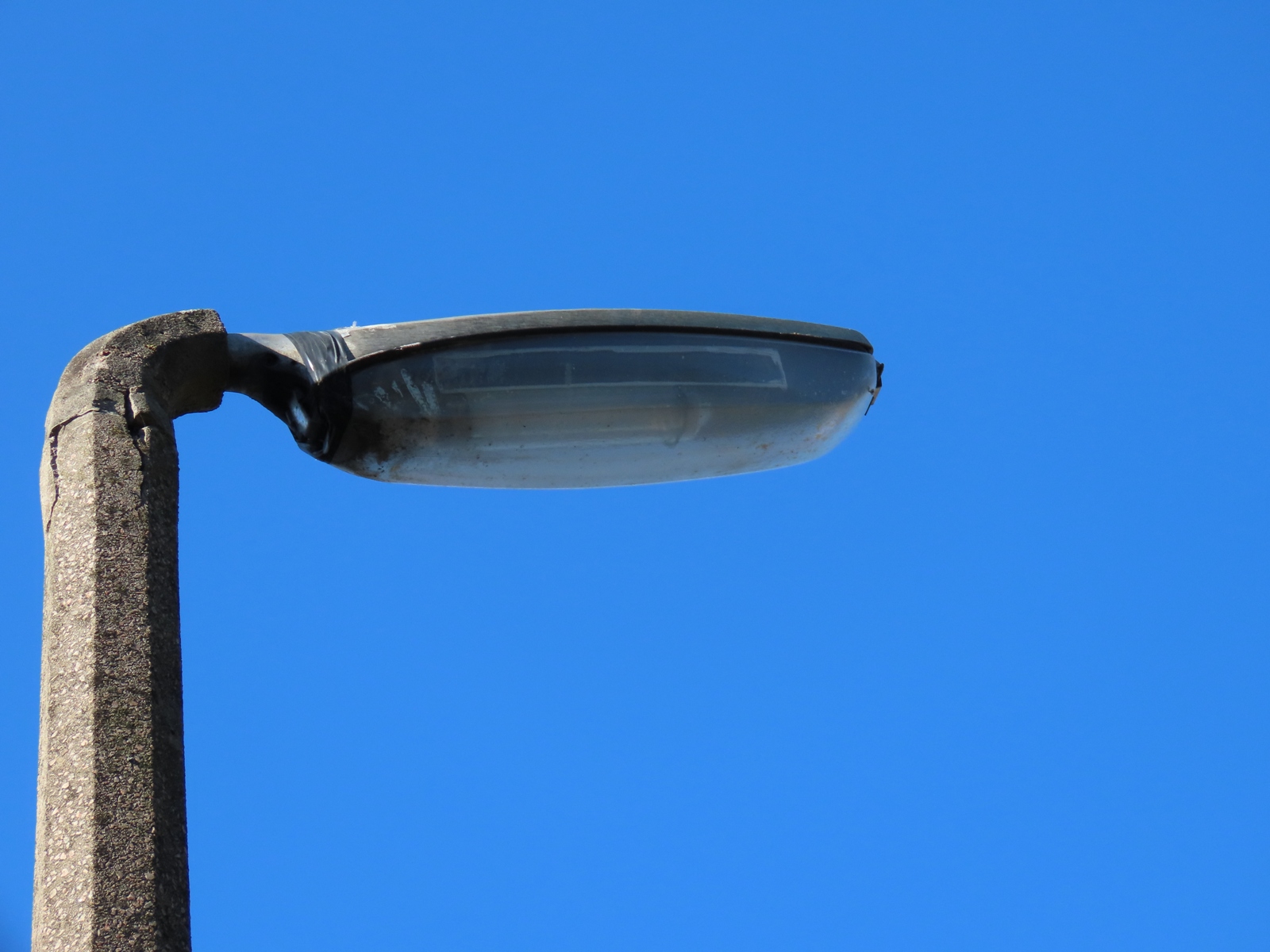 Two further Z9484s can be found elsewhere in the hospital grounds; these are attached to octagonal 1805-type columns, but still employ the short curved outreach bracket seen in the above example.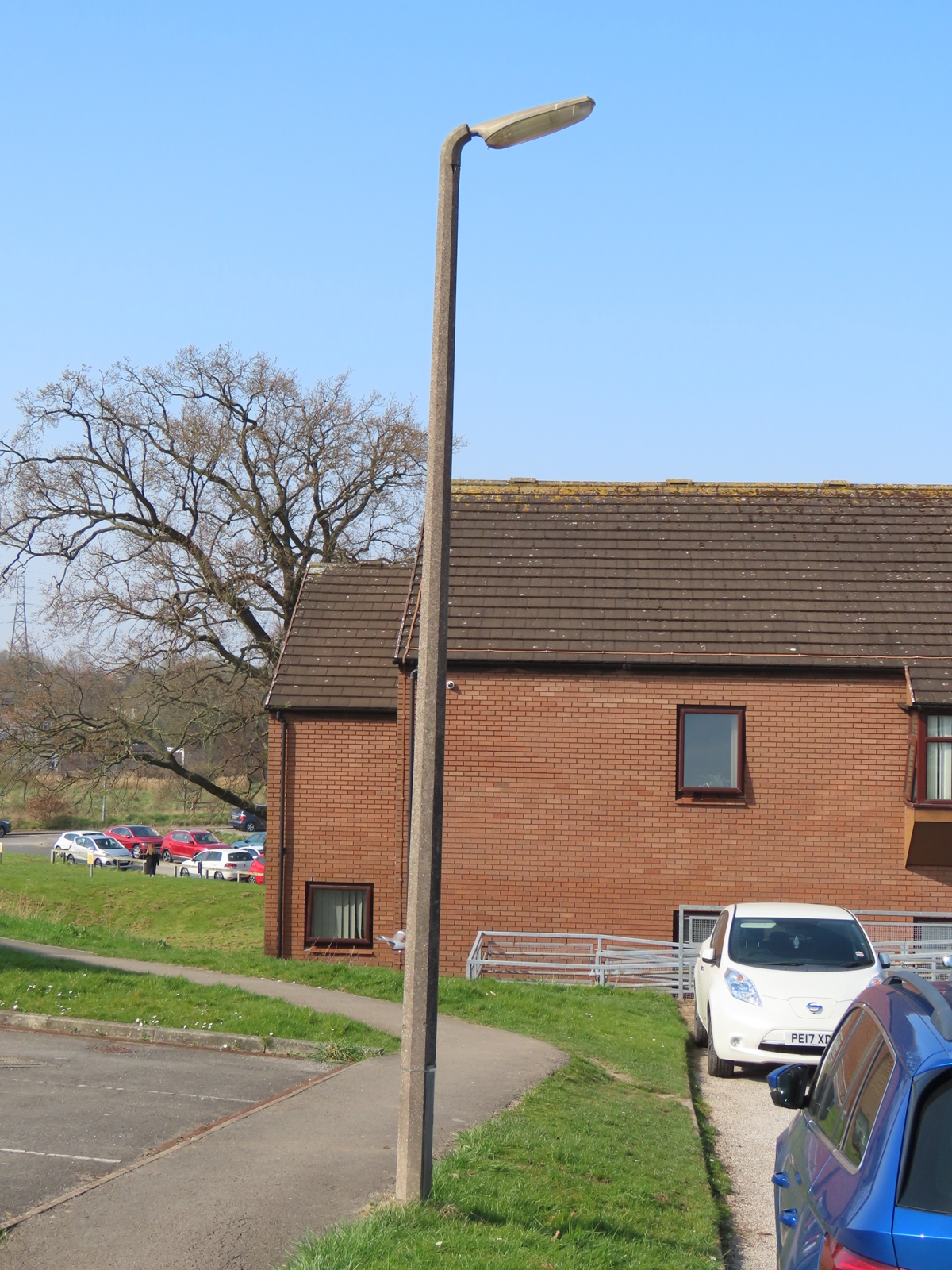 These may be later versions, as both use polycarbonate bowls, with the refractor prisms moulded into the plastic.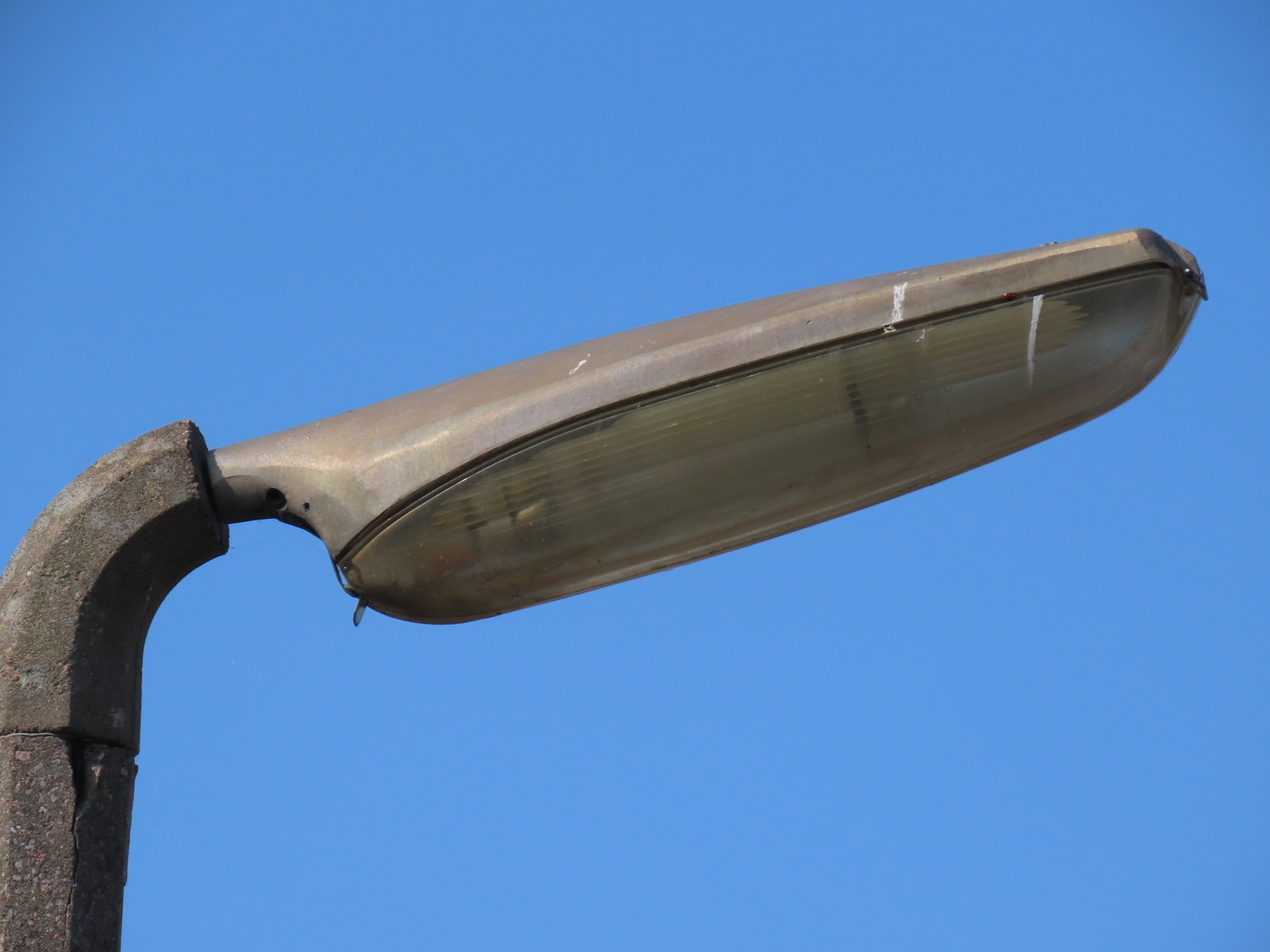 The third installation is on the opposite side of the small car park to the second.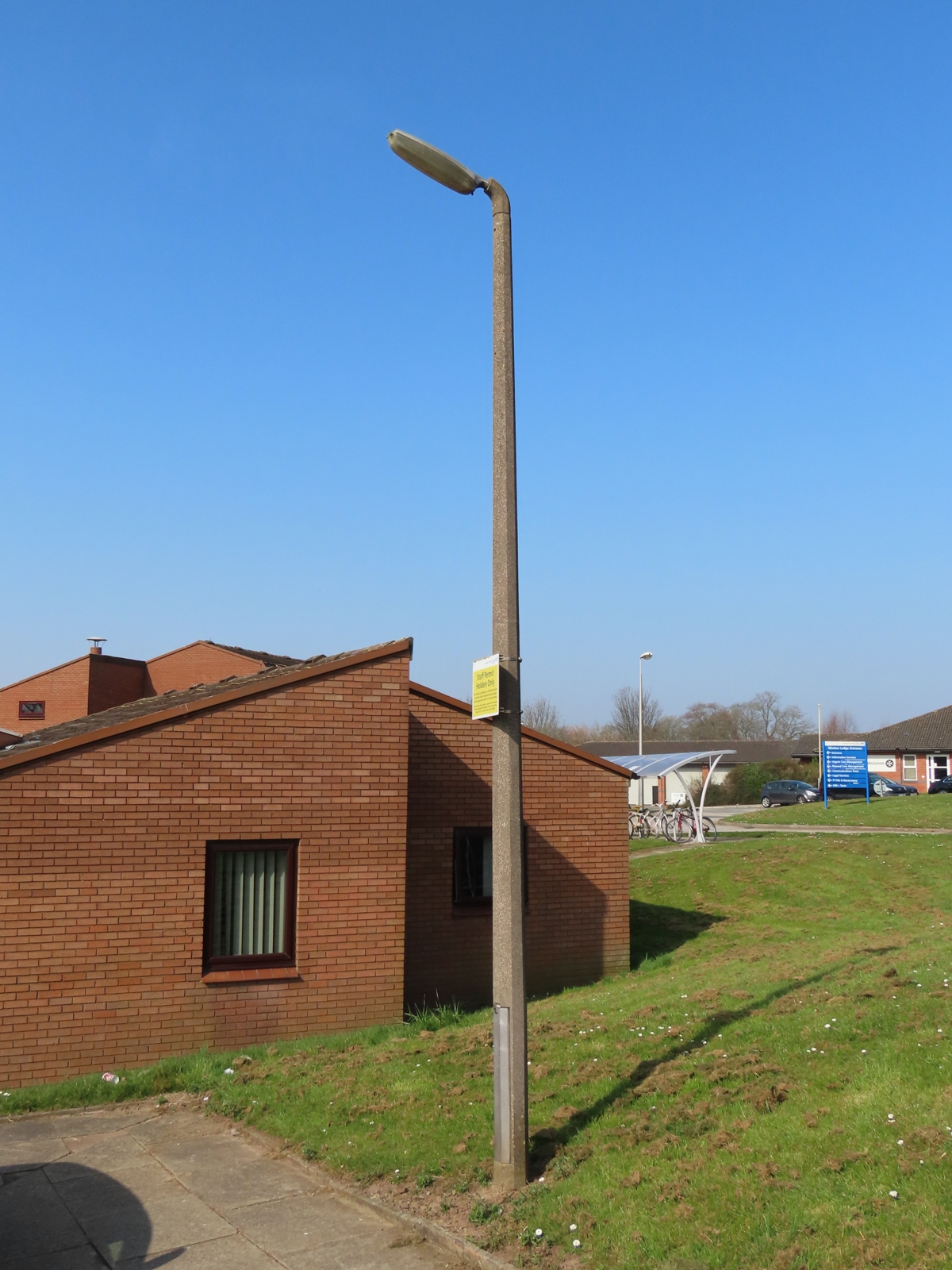 The narrow, tapering spigot entry looks slightly out of place on the wider diameter concrete bracket.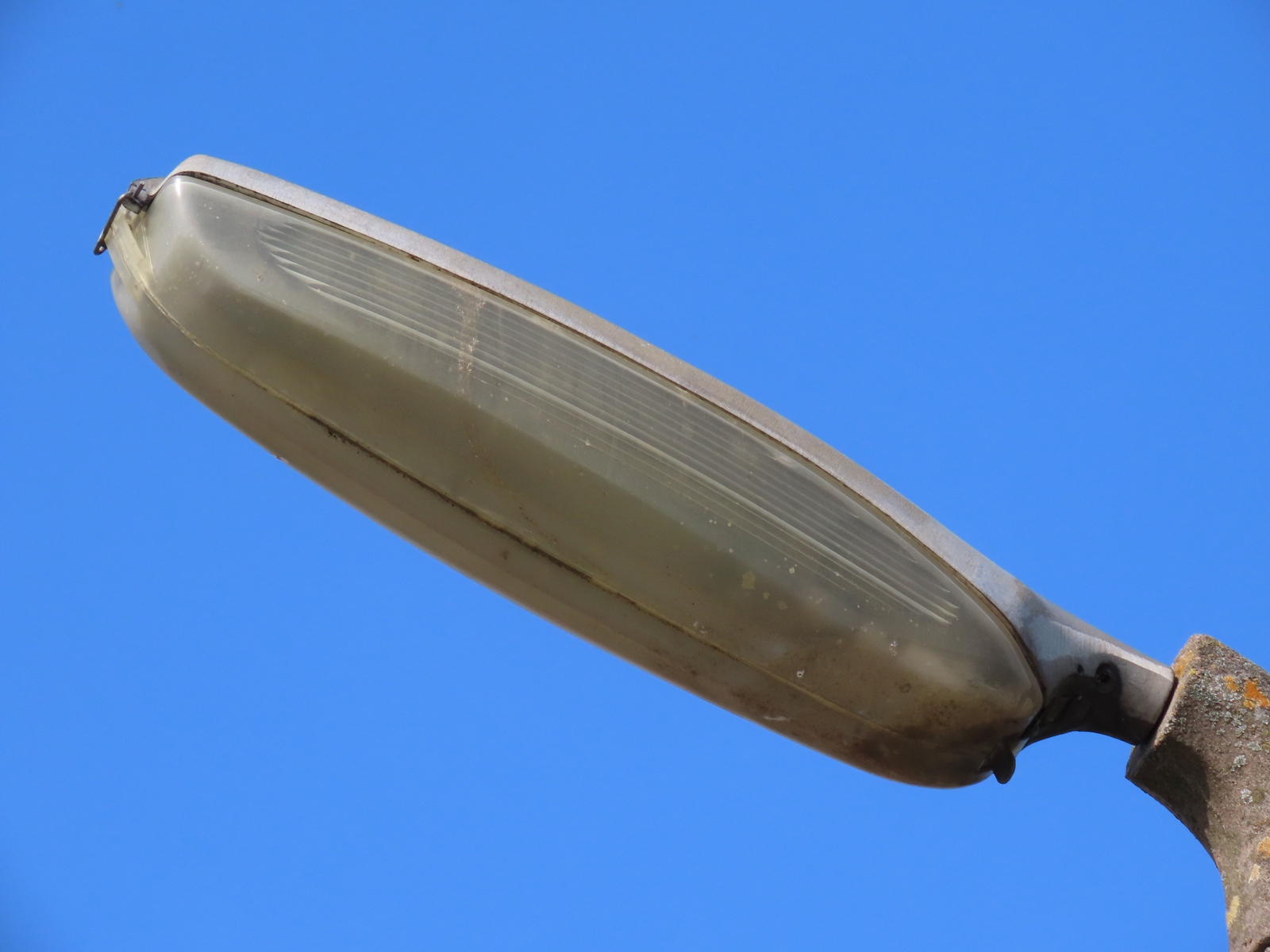 I liked the way that the sun shone on the lantern in this angle.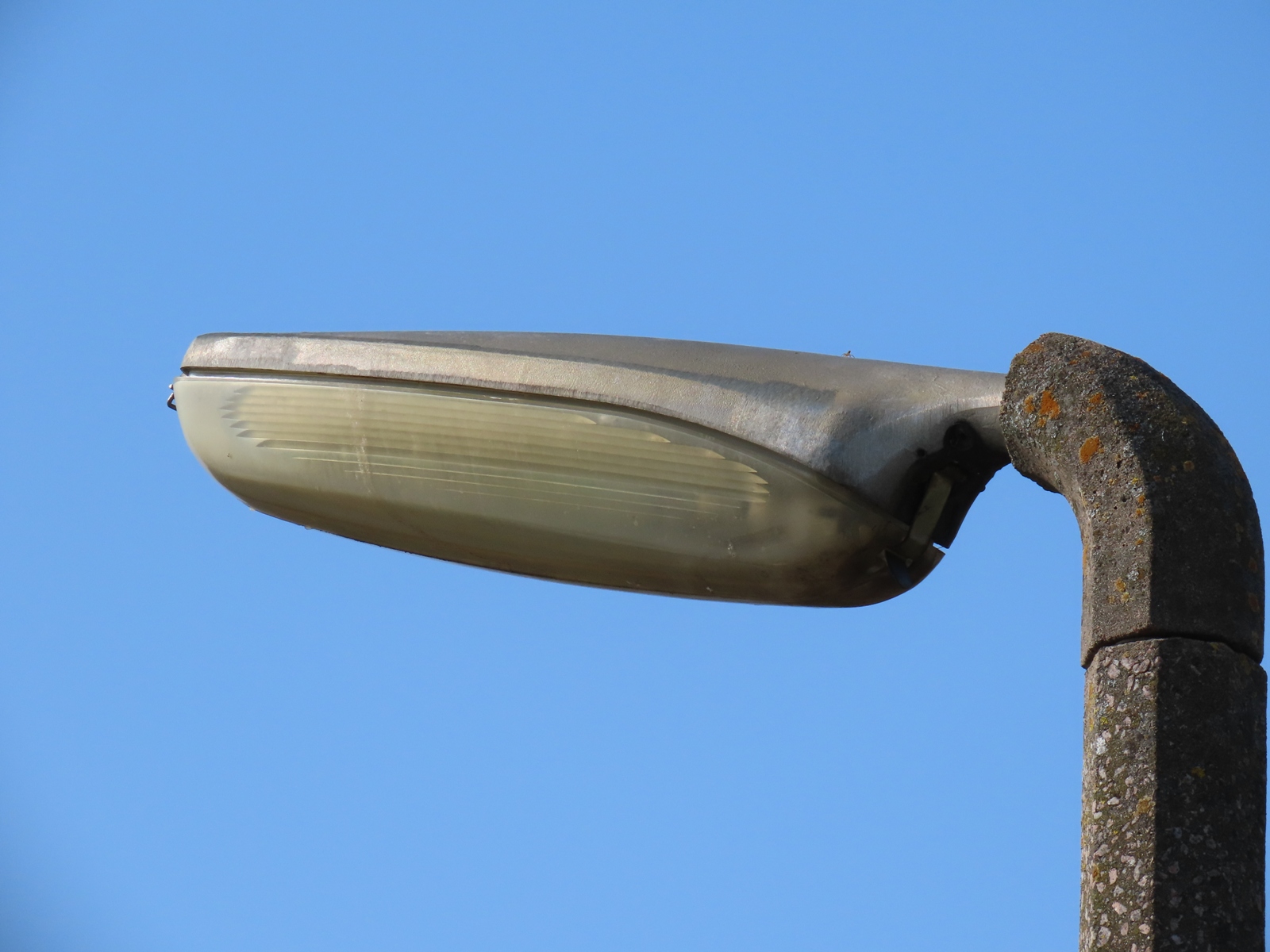 Another older installation to be seen was this Z9480 (the side-entry version of the Z9481) attached to a concrete column, also made by GEC.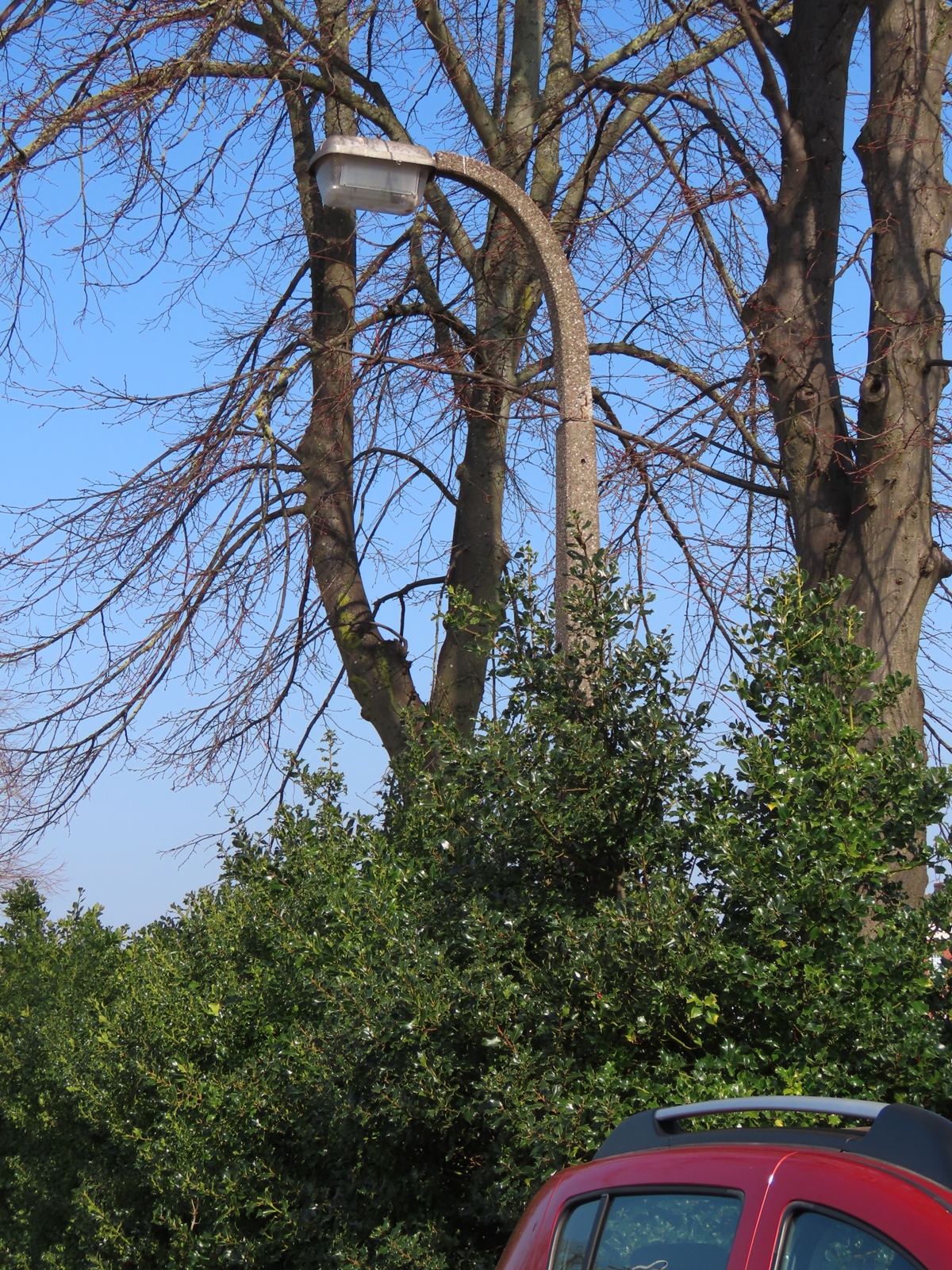 A very clean-looking GE SOX lamp (not to be confused with GEC) existed in the lantern; given that the last of these were made in 2007, fifteen years prior to the picture being taken, I wonder if the lantern has ever worked since this lamp was installed.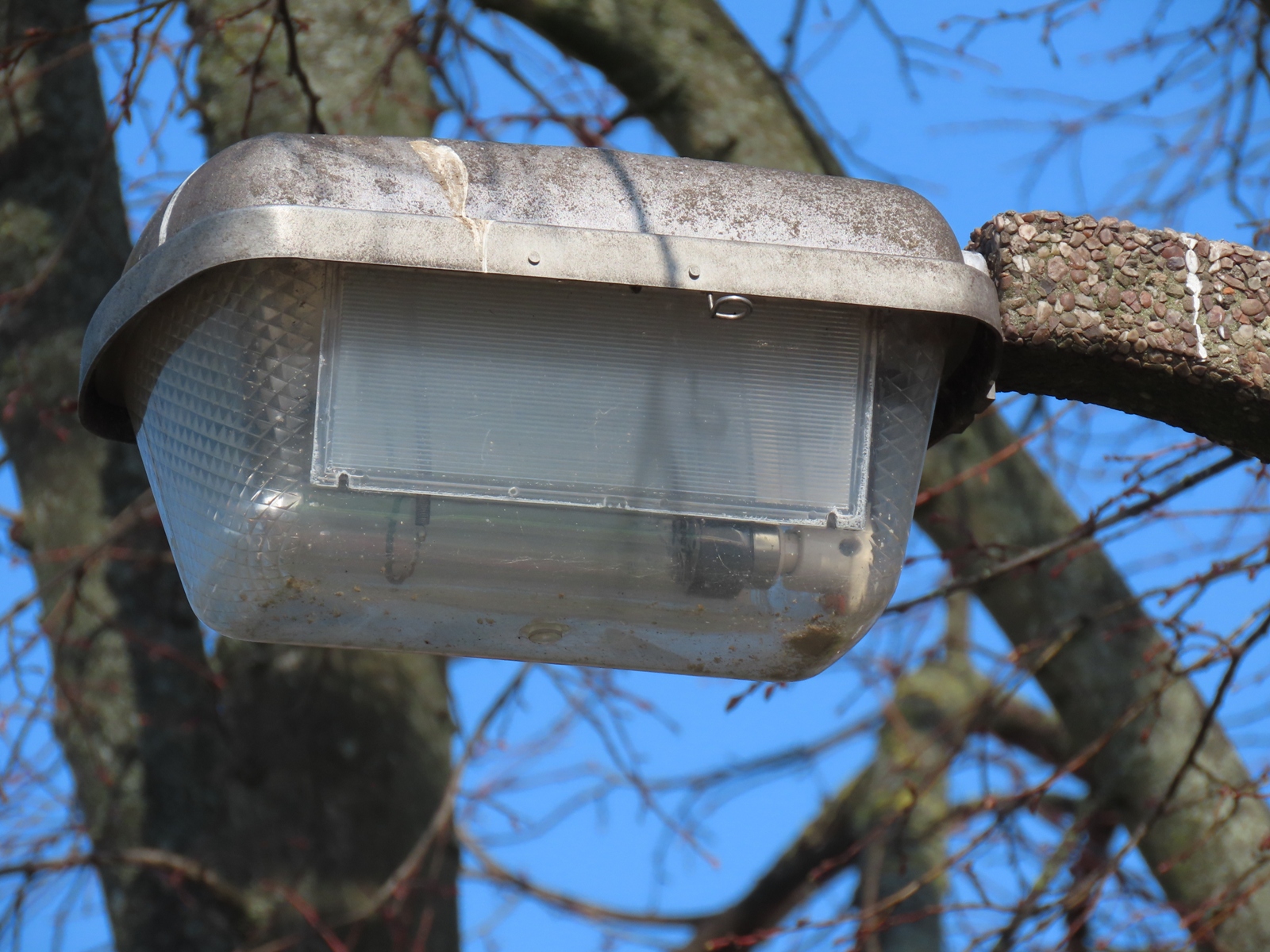 The column base is engulfed in holly bushes, which may explain why the lantern is (apparently) not working, if the fault lies within the base. The join between the bracket and column here is also showing signs of spalling.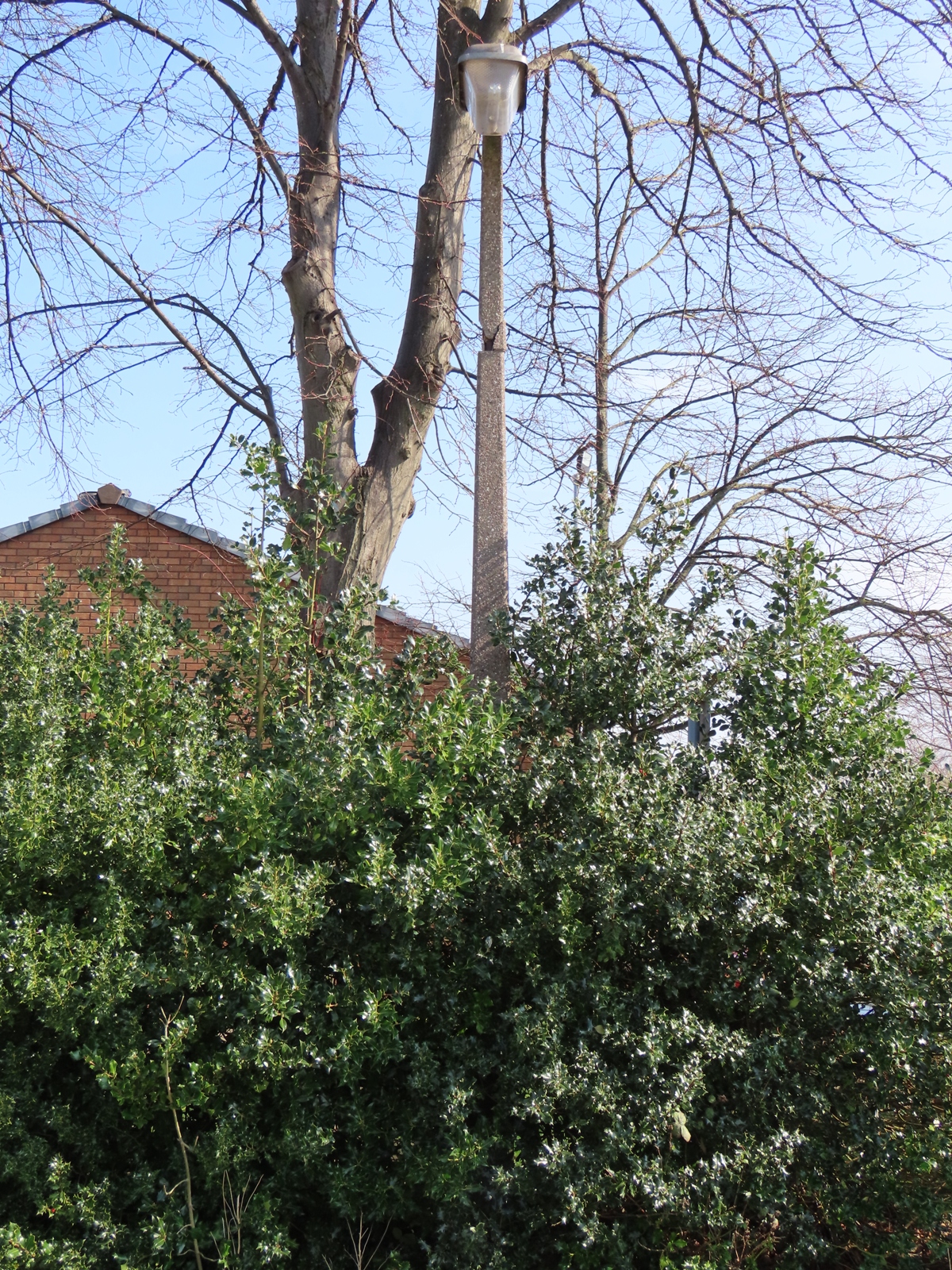 The lamp control gear is mounted remotely in this example, but there is space for gear to be accommodated within the lantern, which would be the Z9490.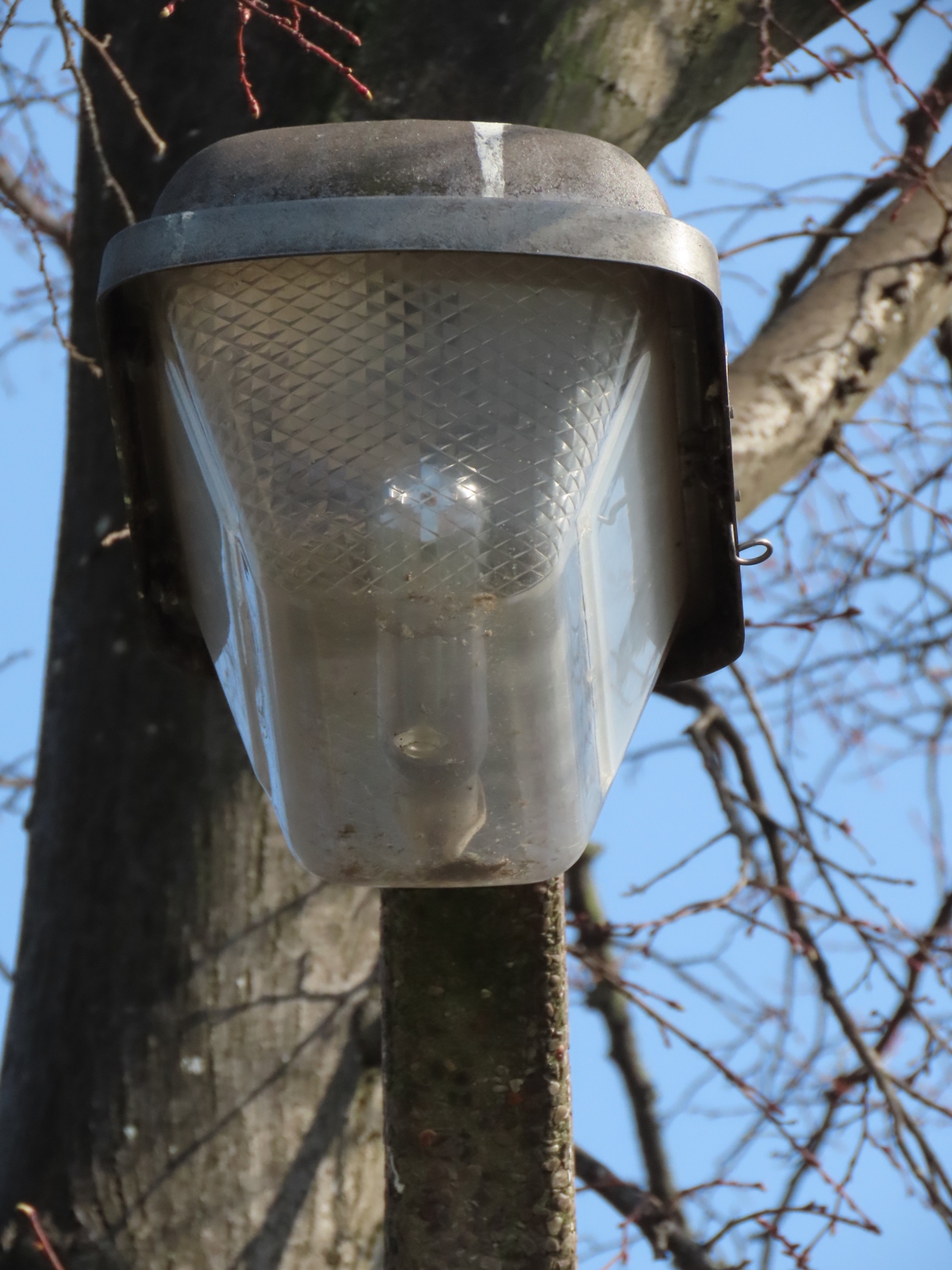 A sign that this is an older Z9480 (and quite possibly original to the column) is the large porcelain terminal block and cable clamp visible within the lantern.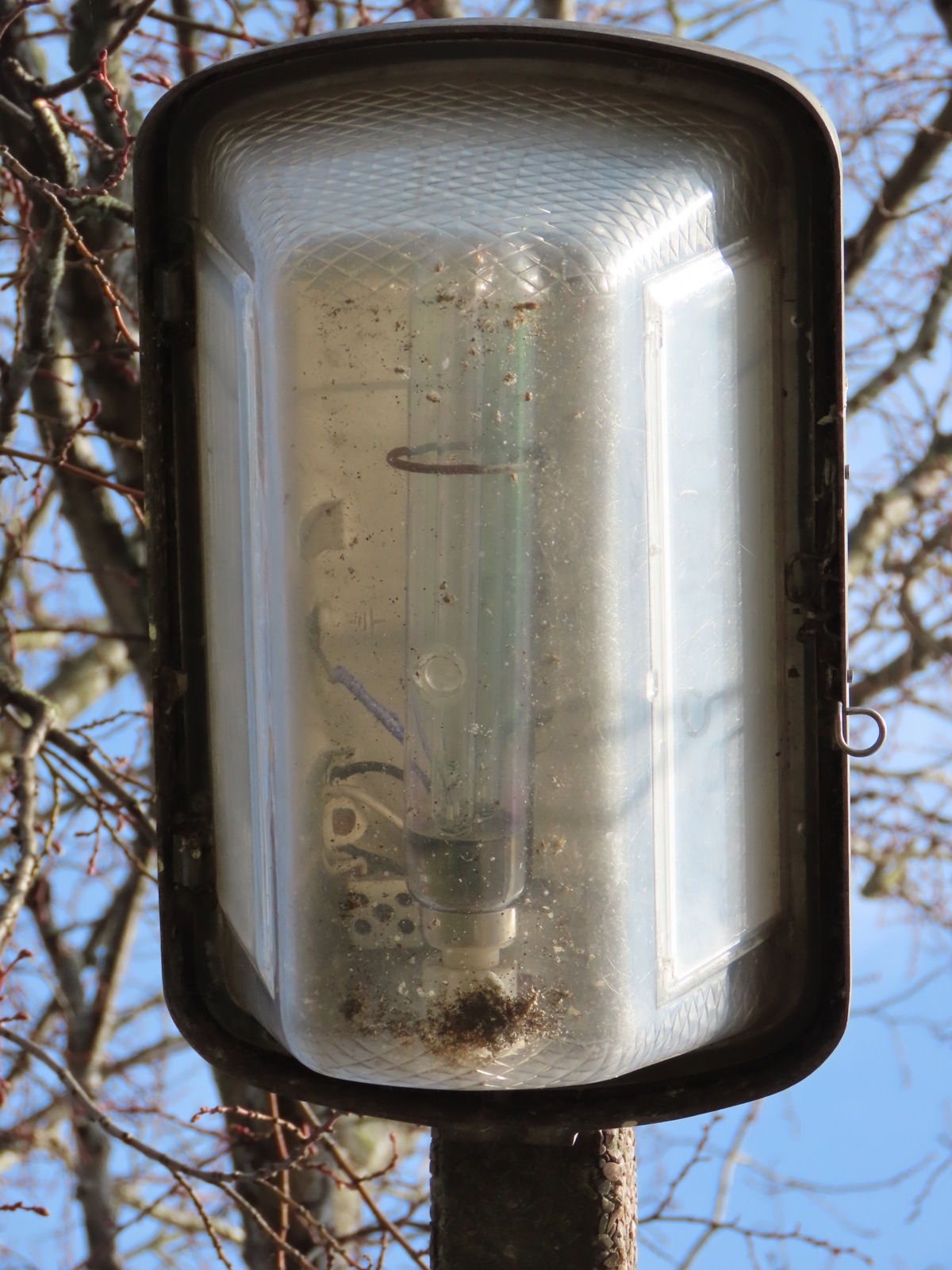 ---
CLICK HERE TO MAKE A MONETARY DONATION
© 2002 - English Street Lights Online