196. The Millstone Country Inn, Sheffield Road, Hathersage Spaced around the car park opposite the inn are four AEI / Thorn 'Leader' aluminium columns supporting 1960s' Falks 'Beaufort' utilitarian post-top lanterns. The Beauforts were available with canopies of diameters of 20, 25 or 34 inches (508, 635 or 863.6 mm), with these examples appearing to be the 25 inch version. Various optical options were available for these lanterns too - the cheapest being a bare tungsten filament lamp surrounded by a glass refractor dome, but half-length bowl and full-length cone configurations were alternatives; this type having the latter setup, making them the S.93856C version in the Falks catalogue. The operational status of these lanterns is unknown, as a newer post supporting a floodlight is situated in the car park too, although this may supplement, rather than replace, the efforts of the Beauforts.
The columns are painted brown, even though, being aluminium, no painting is necessary.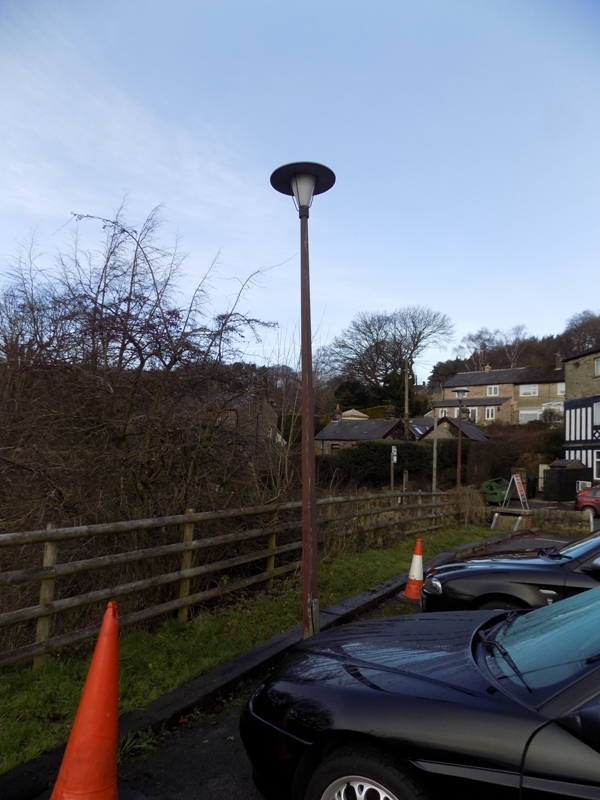 The Beaufort lantern is unusual for a post-top, in that its canopy is formed of an upper and lower section, with the wiring to the lamp being hidden between the two; it having passed unnoticed through one of the thin support rods that links the canopy to the base section.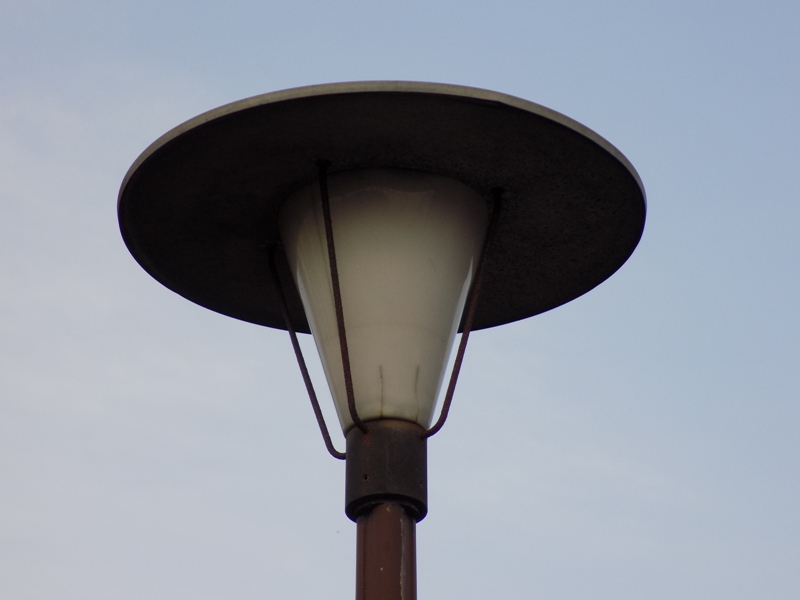 The 25 inch version of the Beaufort was able to accommodate tungsten filament (GLS) lamps of wattages up to 200 Watt, 80 - 125 Watt MB/U and MBF/U mercury lamps, and 45 - 60 Watt SO/V sodium lamps.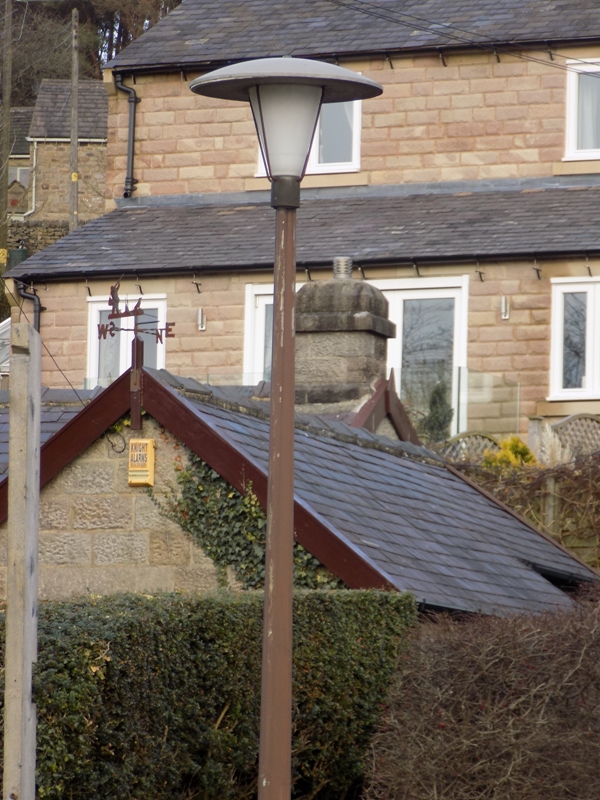 The locking nut can be glimpsed on the top of the canopy.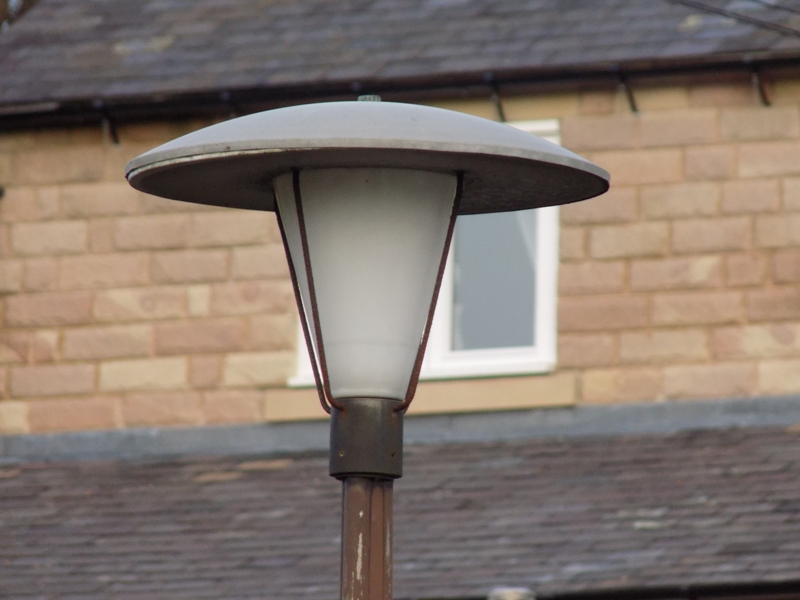 One column is missing its lantern completely.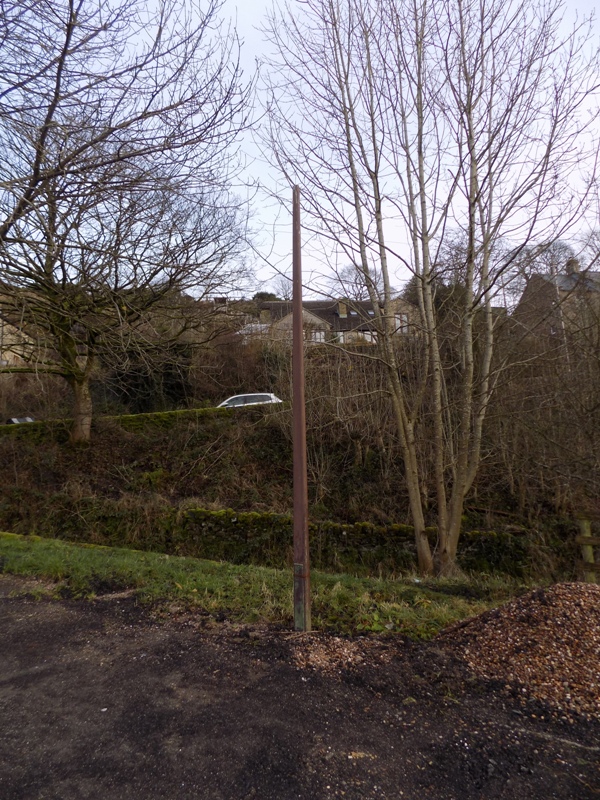 The fourth column remains complete, however.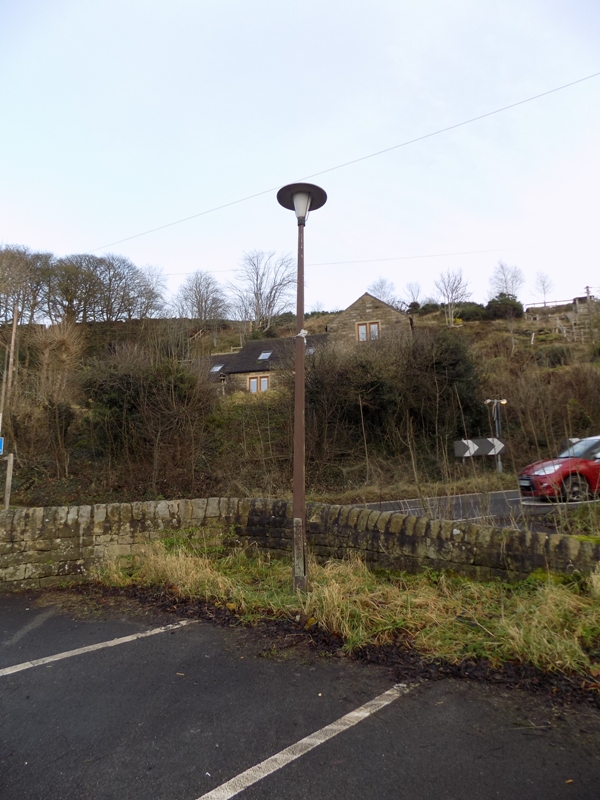 The triangular-based Leader columns have a 76 mm spigot screwed into tops of the columns, although this was an optional extra when using post-top lanterns with this standardised spigot diameter; Thorn's own Gamma 5 and 8 lanterns could be mated with this style of column using a special, nonstandard spigot.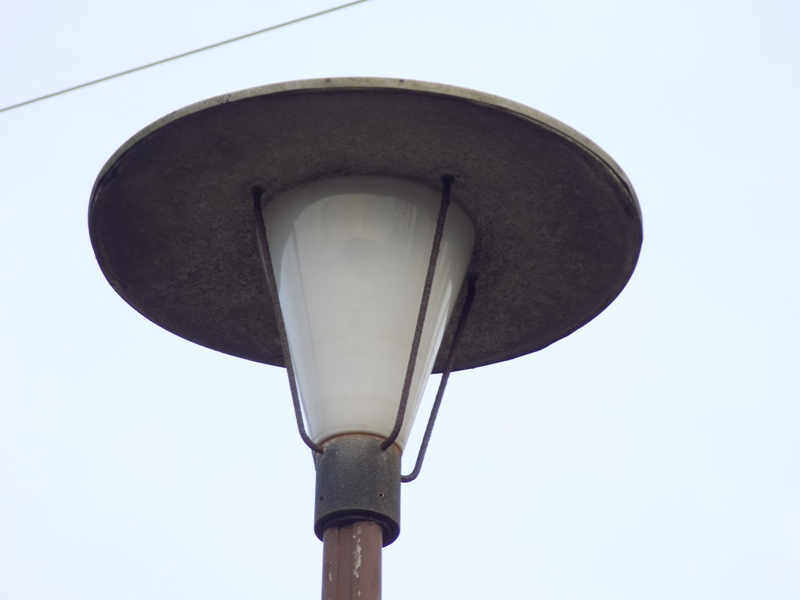 ---
CLICK HERE TO MAKE A MONETARY DONATION
© 2002 - English Street Lights Online