198A. High Street, Brandon, Suffolk (continued) At the most northerly point of High Street, on the county borders of Suffolk and Norfolk, is an Abacus 15 ft (5 m) base-hinged tubular steel column supporting a GEC Z8896 lantern. As the column is positioned at the Breckland line level crossing (with Brandon Railway Station itself being only a short distance away to the east), it was probably installed to provide lighting over the crossing, long before the modern, much taller, lighting columns appeared, and possibly, before the current barriered and signalised crossing was installed.
Despite being (presumably) forgotten and abandoned, the installation is in good condition, unlike a 1930s' signal box that existed on the vacant land on the opposite side of the rails, which was demolished in February 2022 after having been decommissioned a decade earlier.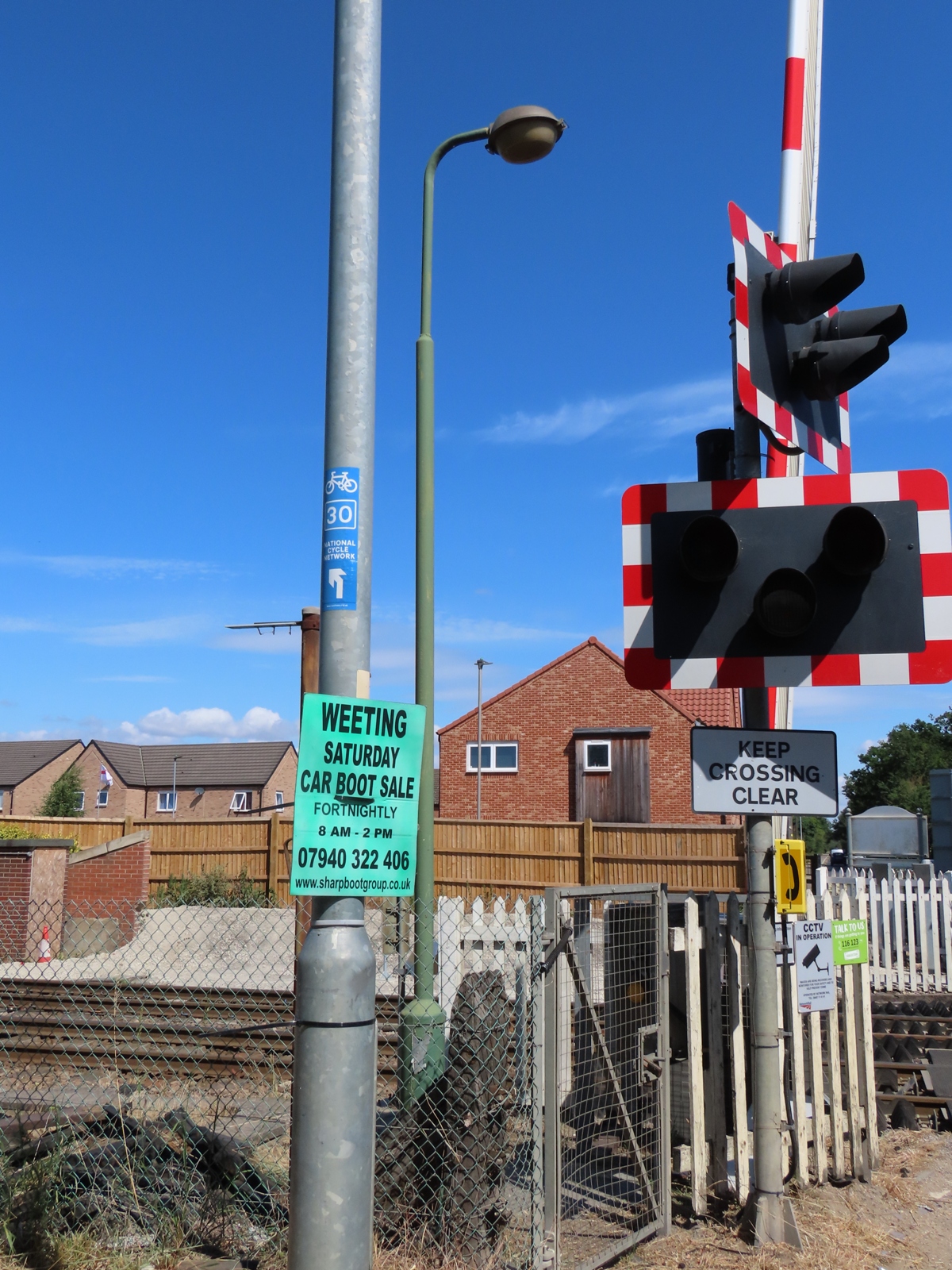 The lantern features the characteristic discoloured polycarbonate bowl that many Z8896s had after prolonged exposure to ultraviolet radiation generated by mercury vapour (MBF) lamps throughout their lifespans sped up the discolouration process.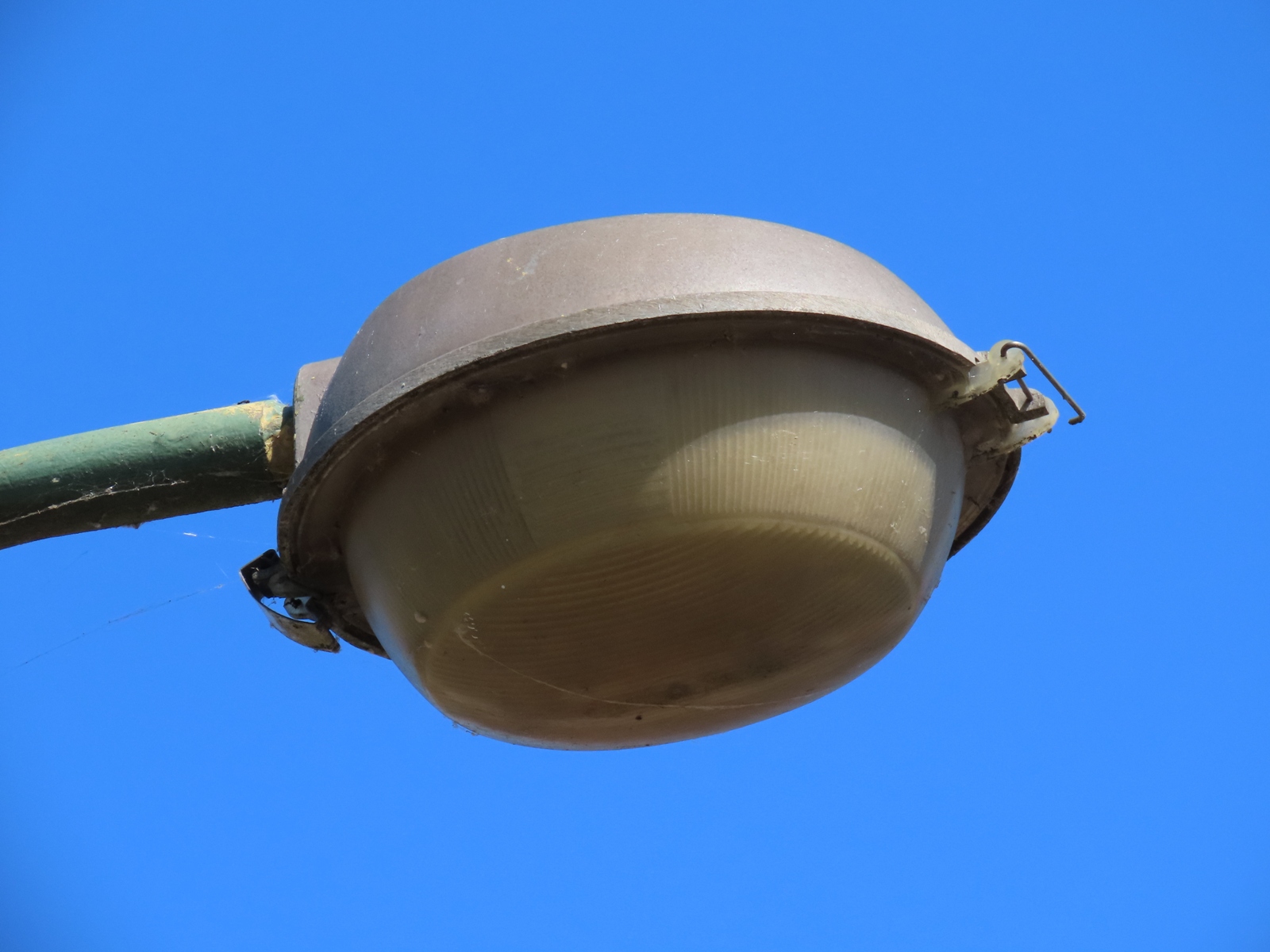 The bowl hinges forward for maintenance, but relies on a stainless steel clip to secure it ordinarily.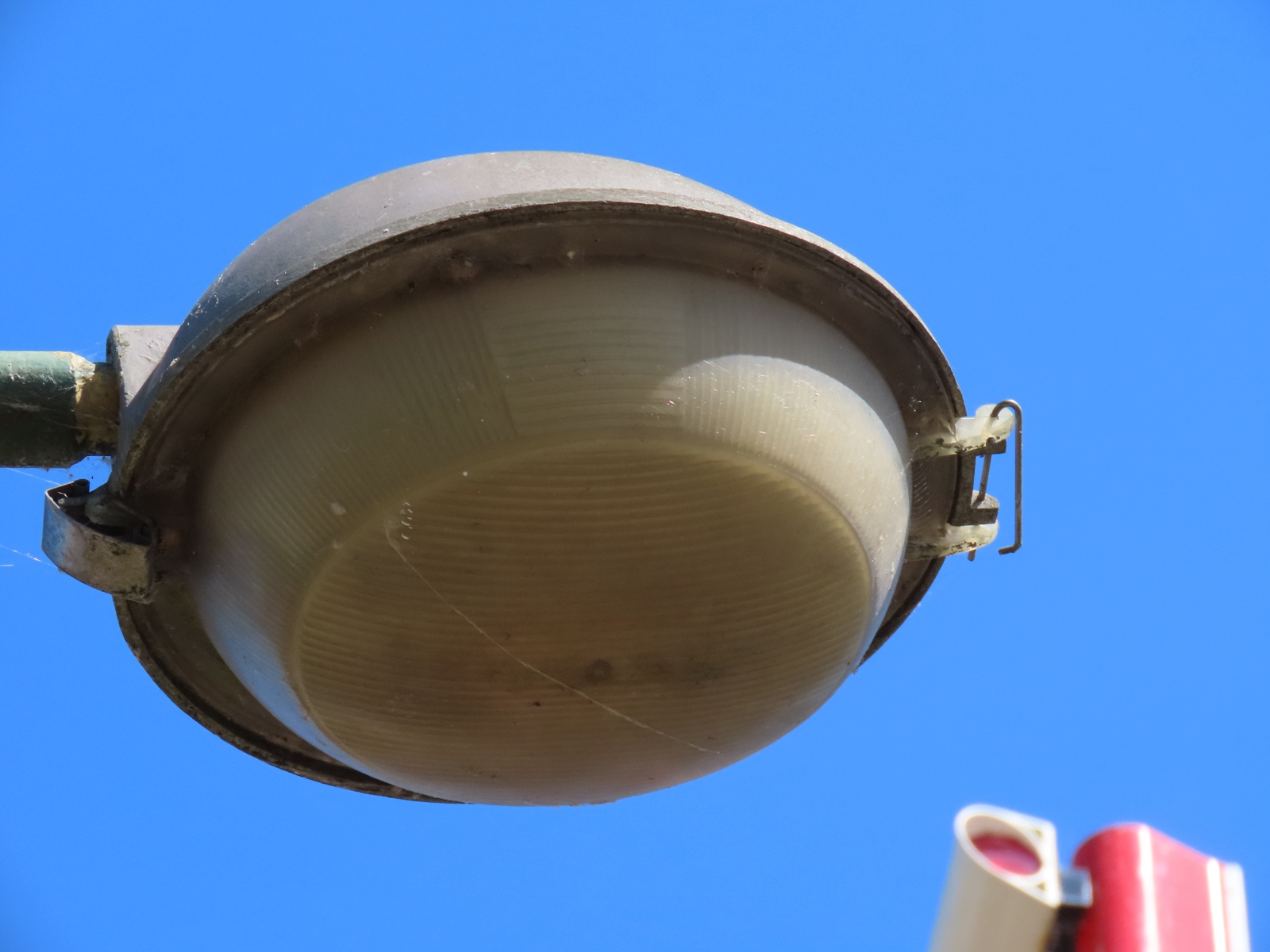 The column is positioned in such a way that the shaft hinges down to the left (in this view), allowing all maintenance to be undertaken at ground level.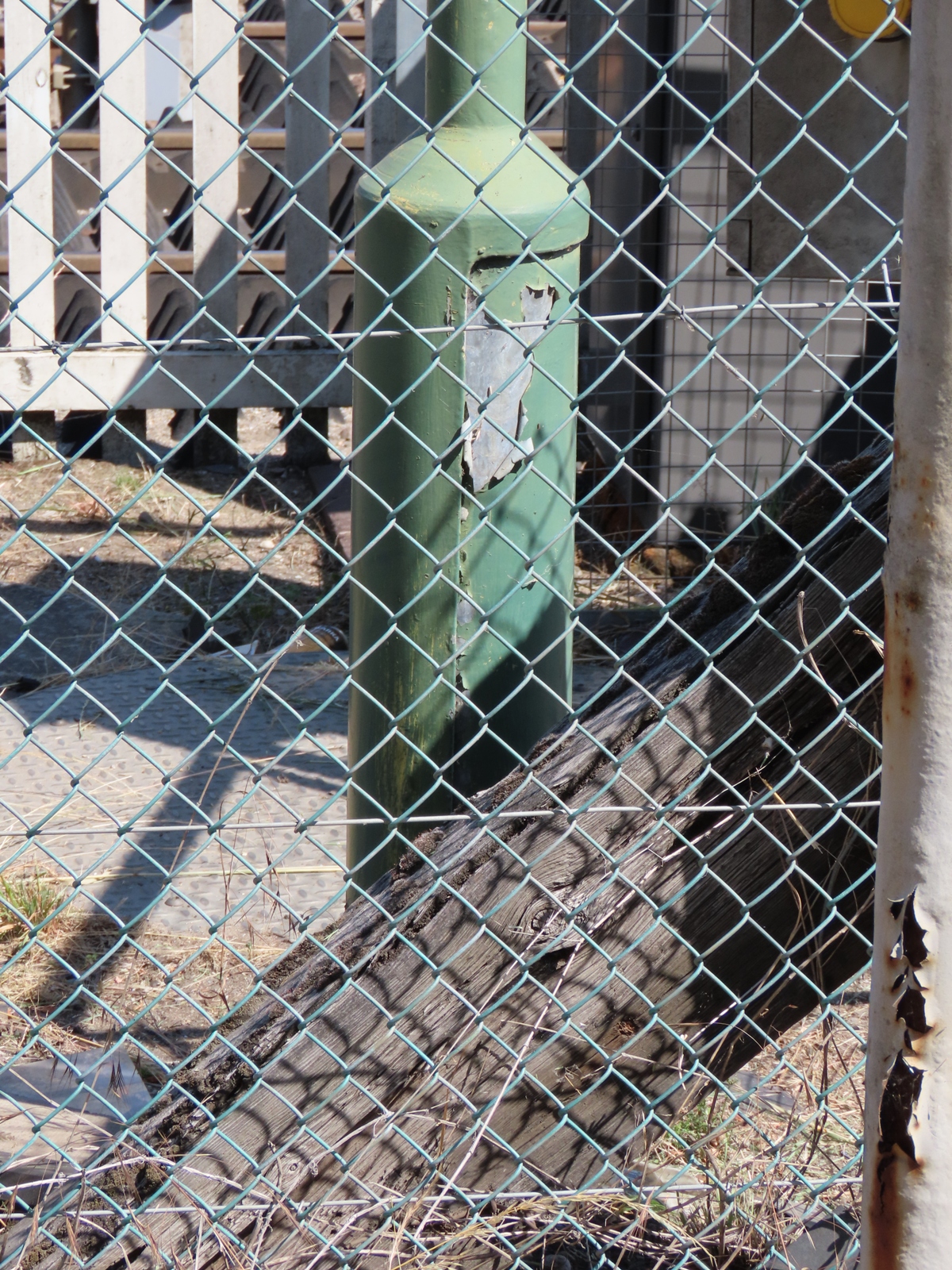 ---
CLICK HERE TO MAKE A MONETARY DONATION
© 2002 - English Street Lights Online