199. Lode Street, Brandon, Suffolk Situated on this side street that passes behind the main High Street are two Concrete Utilities 'Byway X' columns with 'Arc 5' outreach brackets supporting ELECO HW-918 lanterns, which may still, in 2020, run mercury vapour (MBF) lamps. The two installations are in very good condition for their age, with only the addition of Telensa radio nodes to the lantern showing the passage of time - prior to the installation of these, two-part photocell detectors occupied the same holes in the canopies (although the nodes are likely to have required the widening of the holes). Other residential streets may be lit in a similar way (they were in the past), although I didn't check while I was there.
The first of the two installations is located approximately half-way along the road.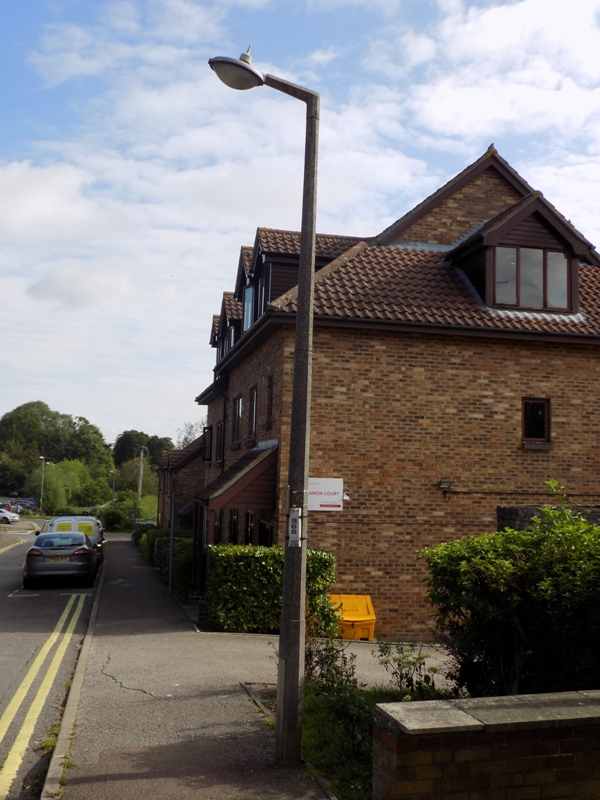 Weirdly, I feel that the inclusion of the Telensa node complements, rather than detracts from, the rather space-age design of the lantern.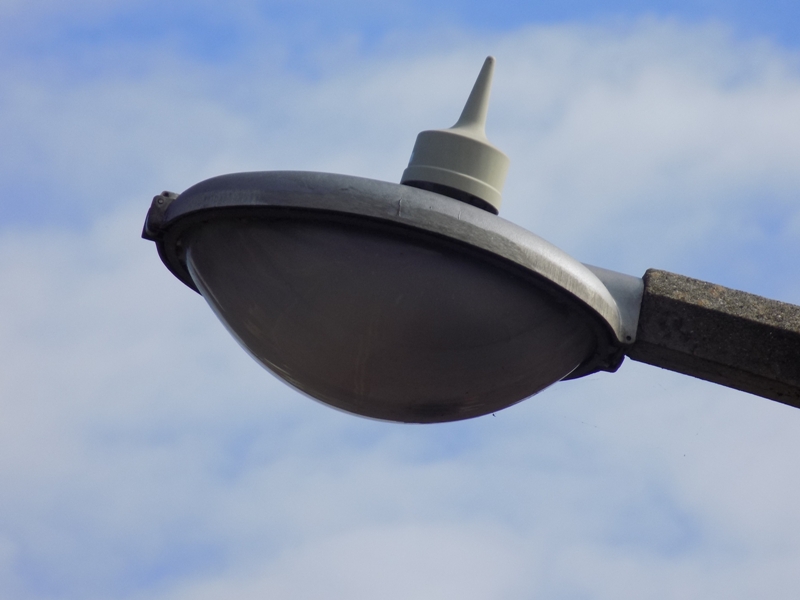 The second installation is on the corner of Gashouse Drove.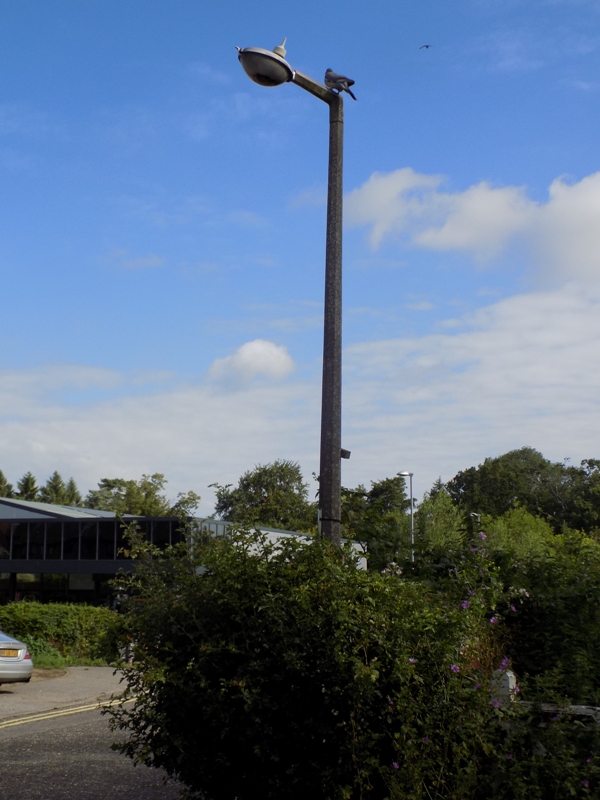 Whilst my own example features a glass refractor bowl, both of these examples feature plastic bowls without any refractors moulded into them. ELECO literature is rather confusing, as the HW-922 is advertised as the glass-bowled version of this lantern, and yet, the HW-918 part code is cast into the inside of my lantern!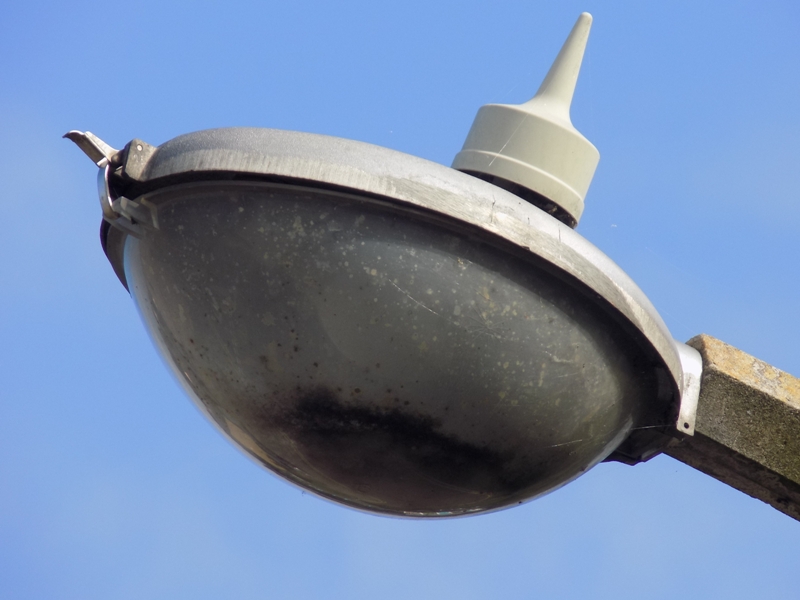 The bowl clip on this example isn't quite fixed securely, leading to a small gap being present at the front of the lantern. Despite the added dirt that this has brought to the inside of the lantern, an elliptical lamp is visible within it.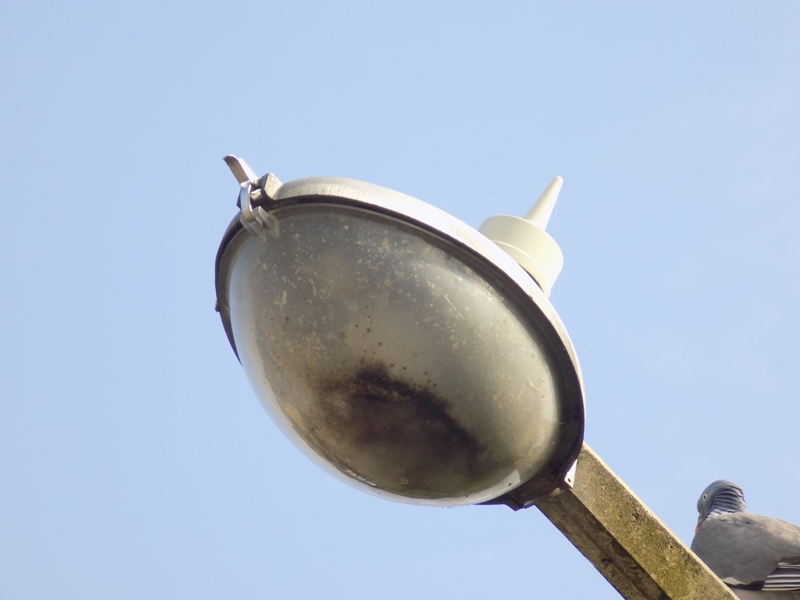 The adjacent White Hart Lane (not 'that' one!) is home to a 5 m sheet steel column supporting a GR525 (another ELECO product) 35 Watt SOX lantern, and a rather weathered internally-illuminated 'One Way' sign.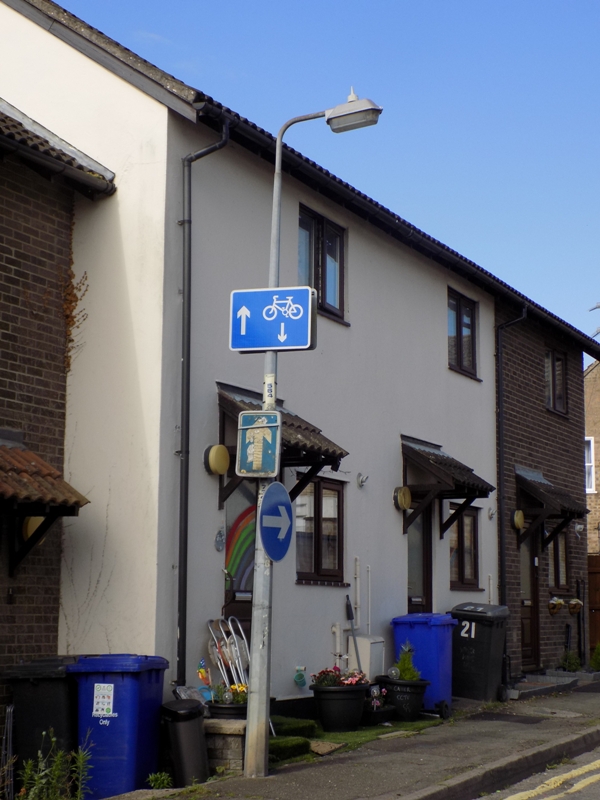 A small label is visible on the front of the Telensa node - I believe that this carries a barcode that is used when programming the node initially.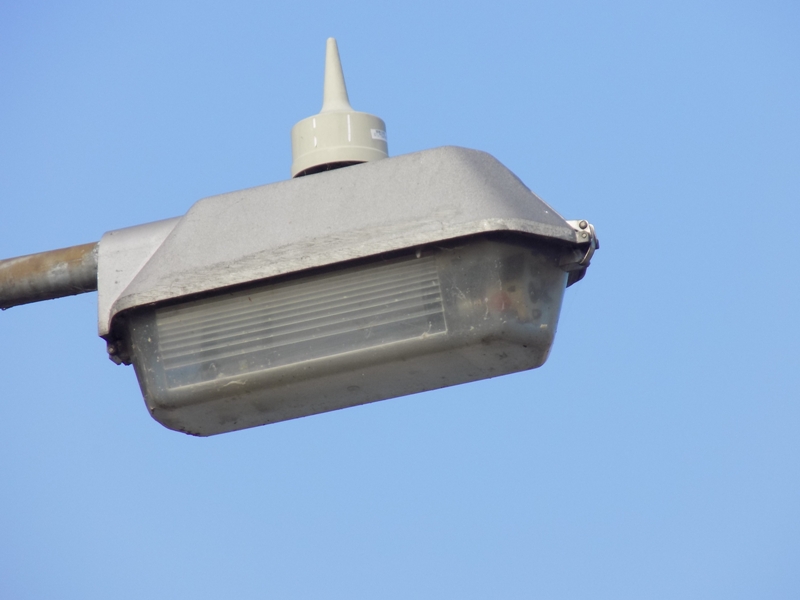 ---
CLICK HERE TO MAKE A MONETARY DONATION
© 2002 - English Street Lights Online