202I. Saffron Close, Brandon, Suffolk Situated a short distance from the London Road junction, and the first installation on the cul-de-sac, is a Concrete Utilities 'Byway NX' 15 ft (5 m) column supporting a P107 post-top lantern. Again, as with all of the P107s seen elsewhere in Brandon, this example is likely to be running an 80 Watt mercury vapour (MBF) lamp.
The column base is surrounded by well-established bushes.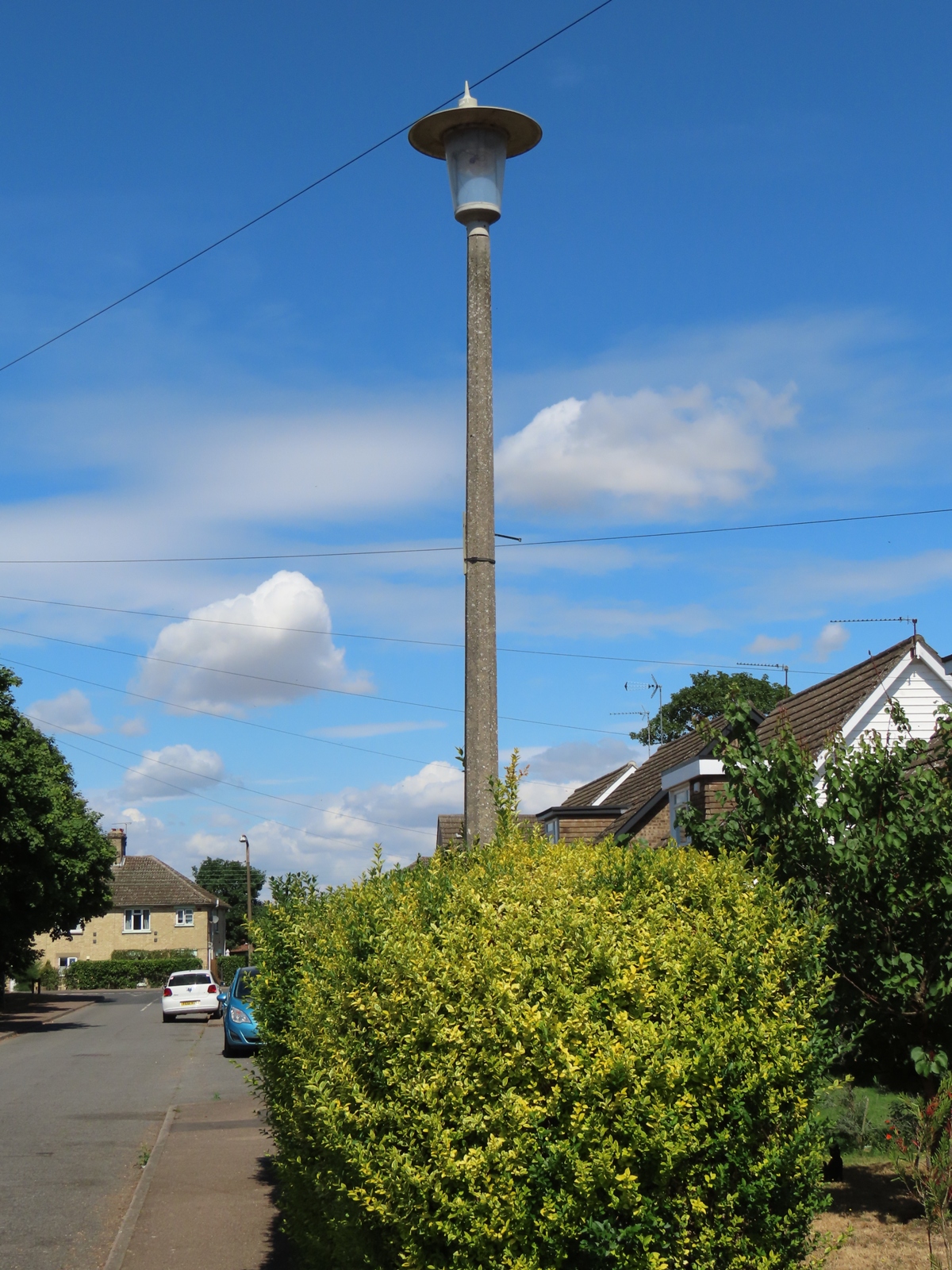 This example retains its glass refractor ring around the lamp, although as the wiring for the Telensa radio node has slipped down into view, the refractor is obscured slightly here.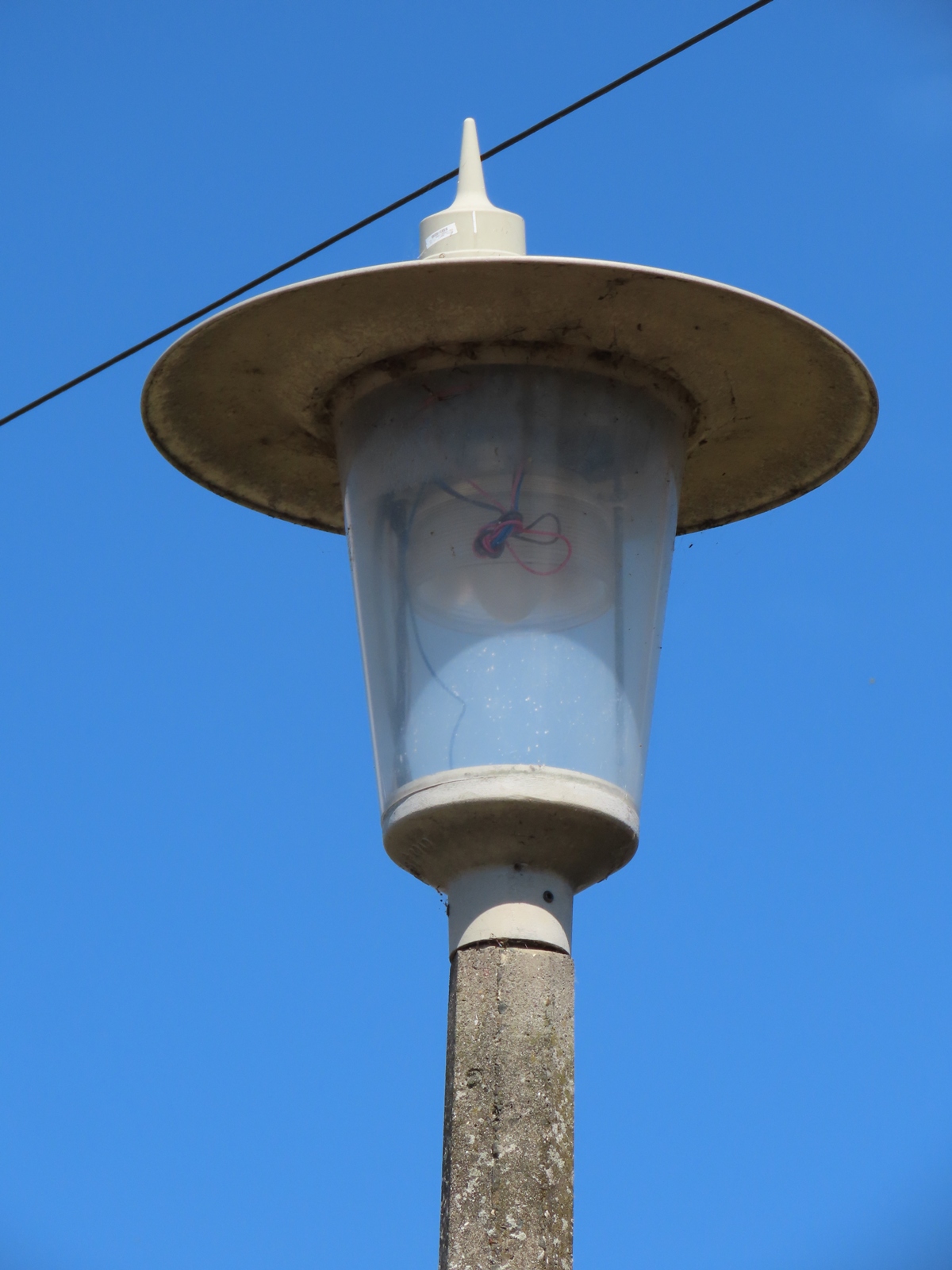 ---
CLICK HERE TO MAKE A MONETARY DONATION
© 2002 - English Street Lights Online