206. Stanningfield Road, Sicklesmere, Bury St. Edmund's, Suffolk Attached to a wooden pole carrying the overhead electricity supply near the junction with Sudbury Road is a GEC Z5580BP top-entry lantern, complete with a 'Plastifractor' (plastic refractor) bowl, which, sadly, is damaged. More positively, this allows the lamp to be espied within the lantern, confirming that it is an 80 Watt mercury vapour type, which will be the light source that the lantern has always run from when it was new.
The pole boasts an assortment of section fuses and control boxes, although the one that houses the lamp control gear will be the green AC Ford one.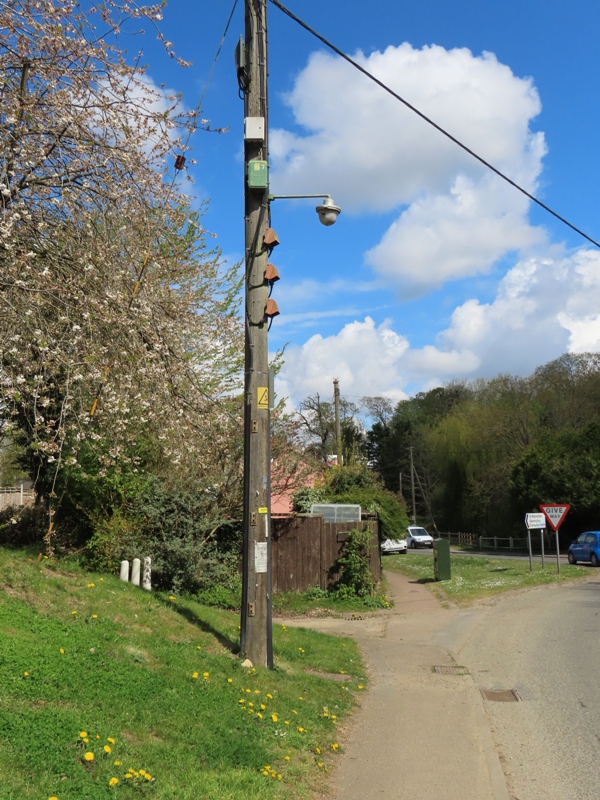 Typically, this enclosure is installed upside-down on the pole! The object on the left of the upside-down box is the detector and locknut for a Royce Thompson ER12HN miniature photocell.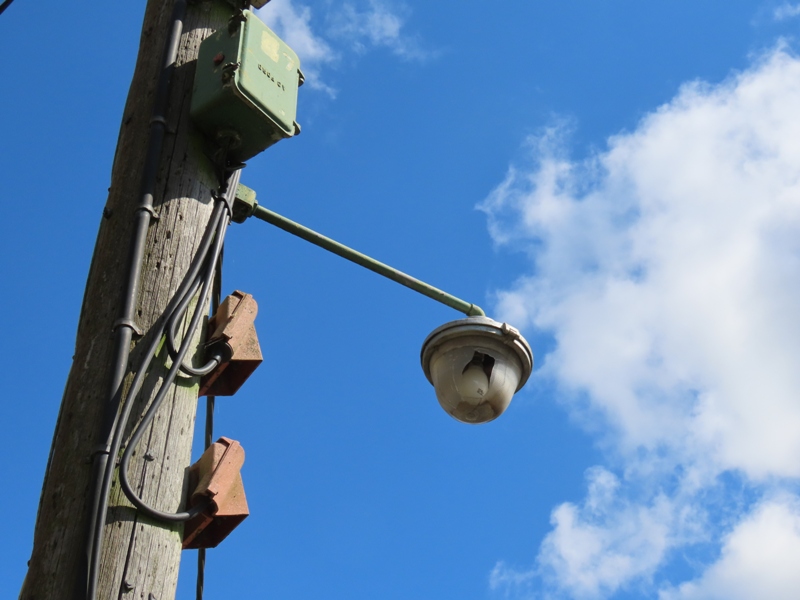 The lantern is attached to a very functional-looking horizontal pipe bracket.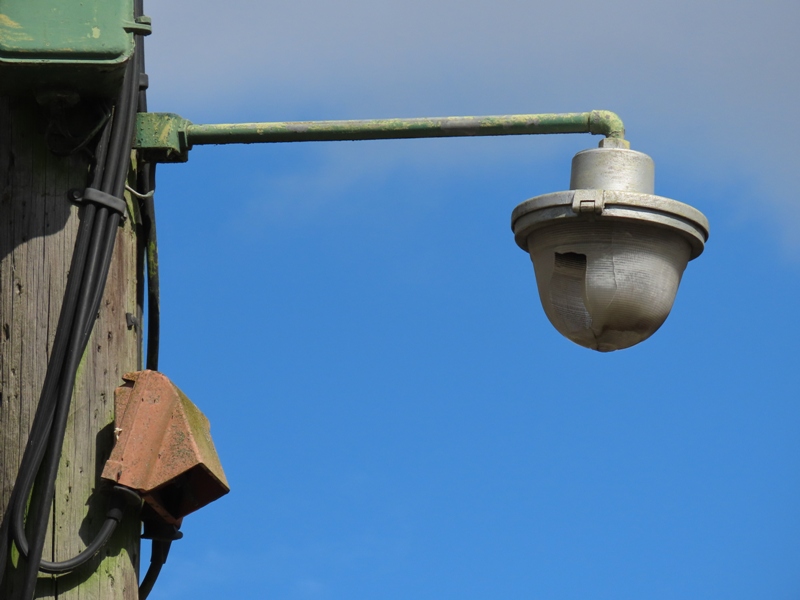 The 'Plastifractor' bowls become brittle over time, with the daily heating and cooling cycles, and seeing them with crazing is quite common. It is a pity that the plastic is broken on this example.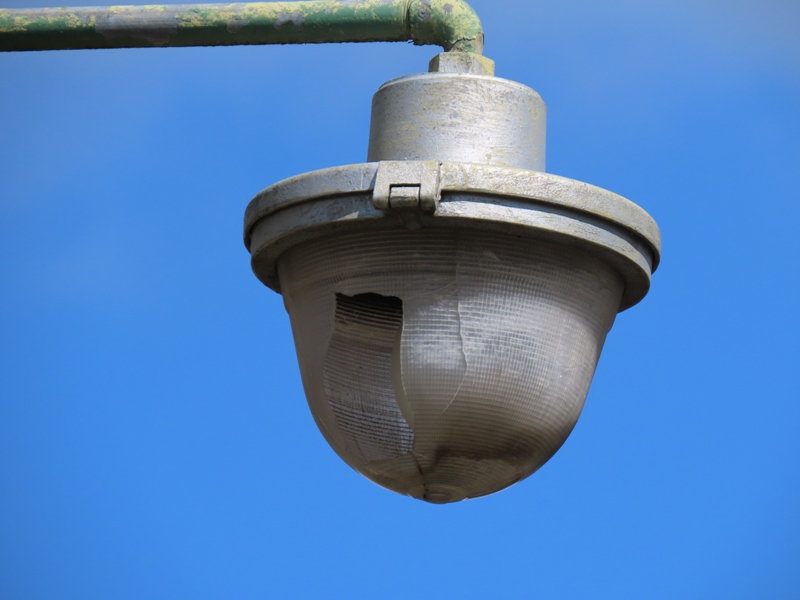 The China-made 80 Watt OSRAM HQL (MBF) lamp is visible through the damaged portion of the bowl. The date code f288 indicates that the lamp was produced at the company's Foshan factory in August 2012.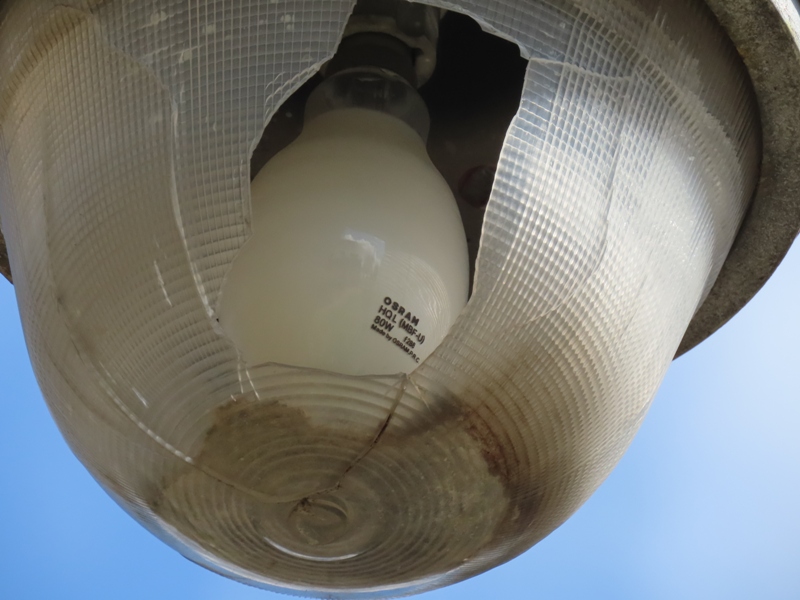 ---
CLICK HERE TO MAKE A MONETARY DONATION
© 2002 - English Street Lights Online