211. High Street, Mundesley, Norfolk Situated at the junction with Back Street is a Stanton 1805 concrete column supporting a top-entry ELECO HW-918 / 922 lantern; its position being at the start of a short one-way system in the village. The lantern was designed for running 80 / 125 Watt mercury vapour (MBF) lamps, and indeed, this example ran the former type - a very rare sight by February 2022, when these pictures were taken.
The two internally-illuminated signs located either side of the column, marking the correct way for negotiating the one-way system, look rather aged too, though not quite as old as the column itself is.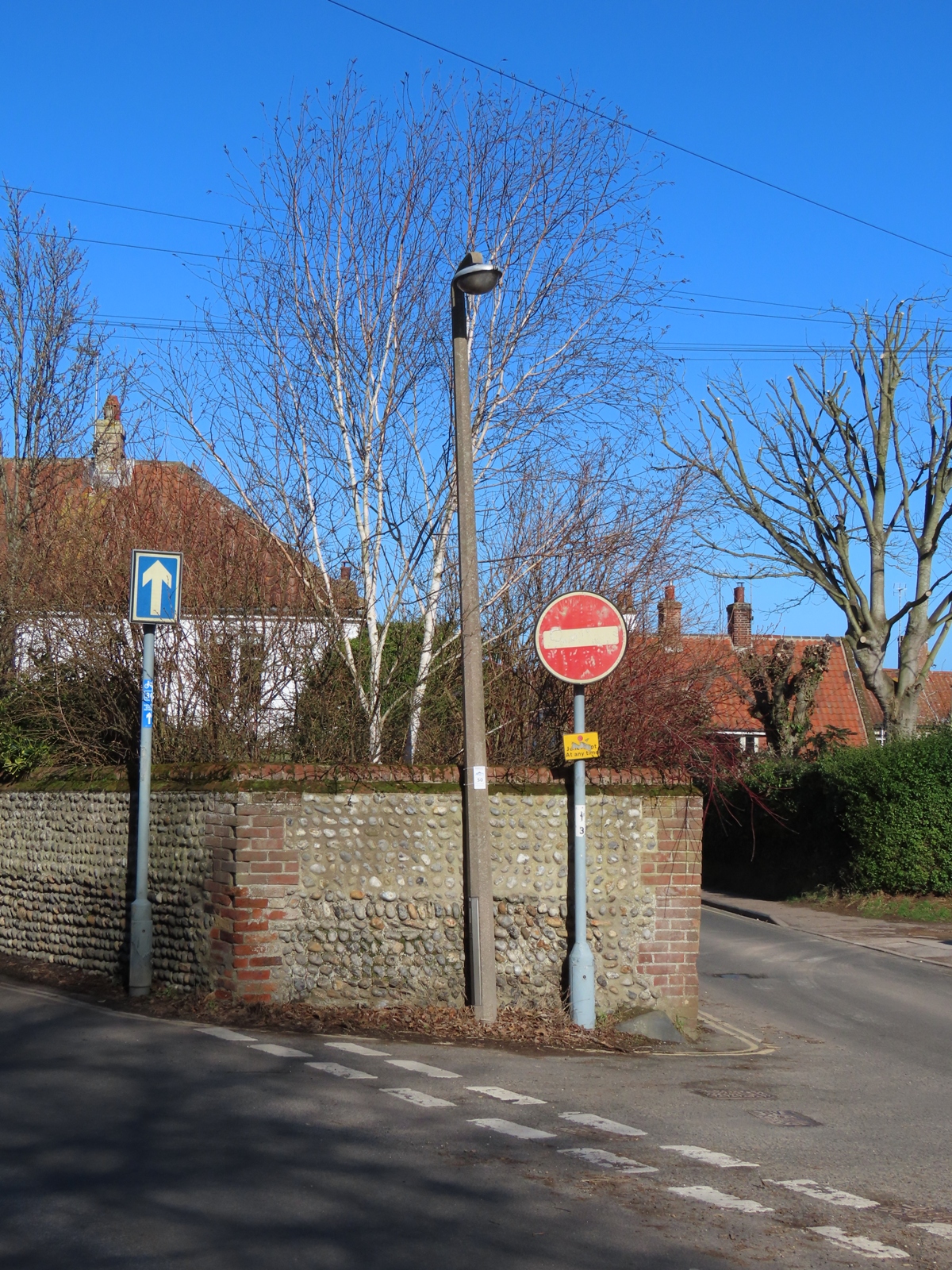 The F-type bracket is common to both the Stanton 10 and 1805 columns; the contours matching the upper section of both.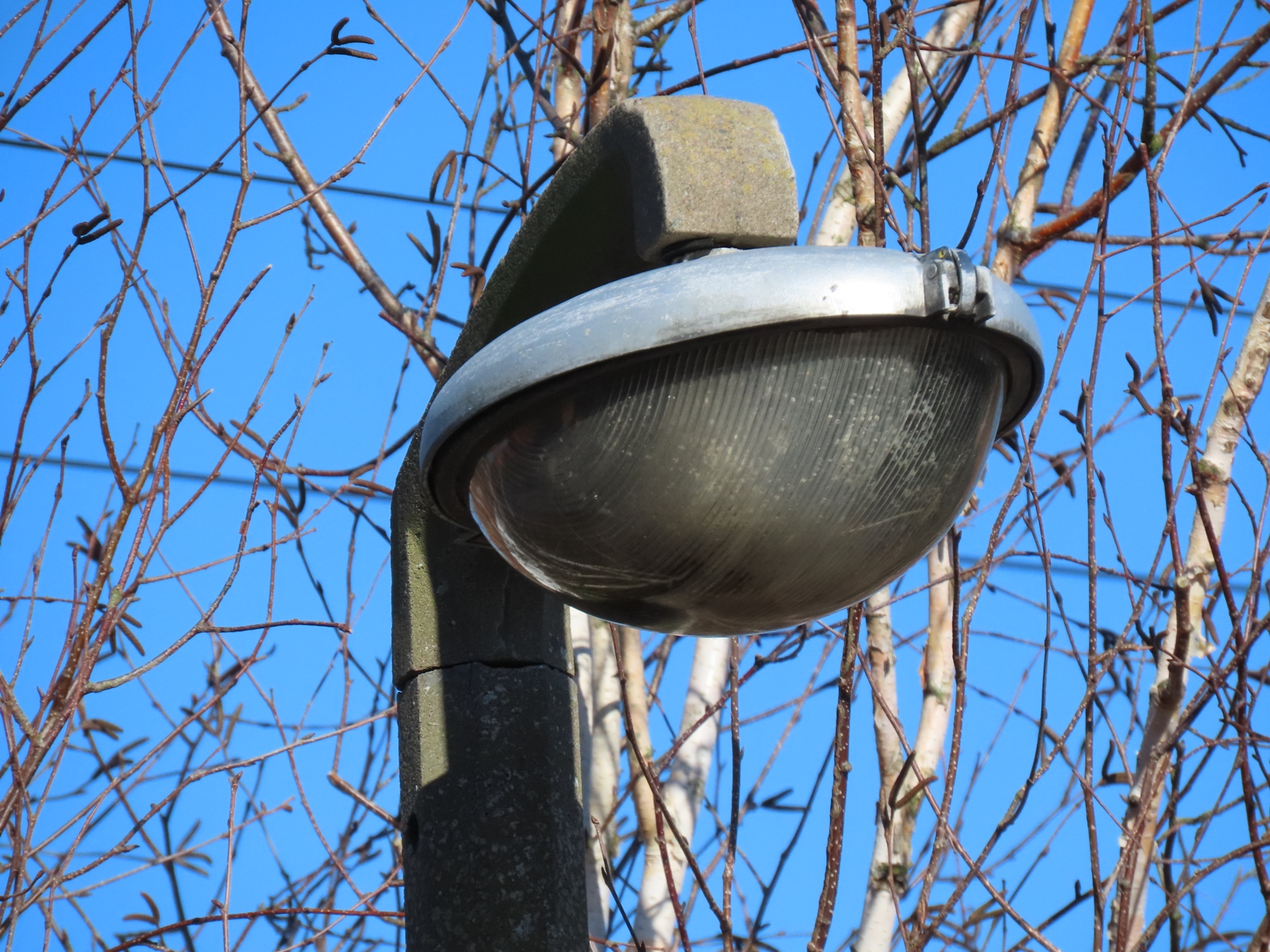 The 1805 column was a rare design itself by the time of photographing, owing to many examples having been replaced as a response to concerns over their structural integrity. Although this example appeared to have escaped these manufacturing defects for now, it was leaning backwards slightly.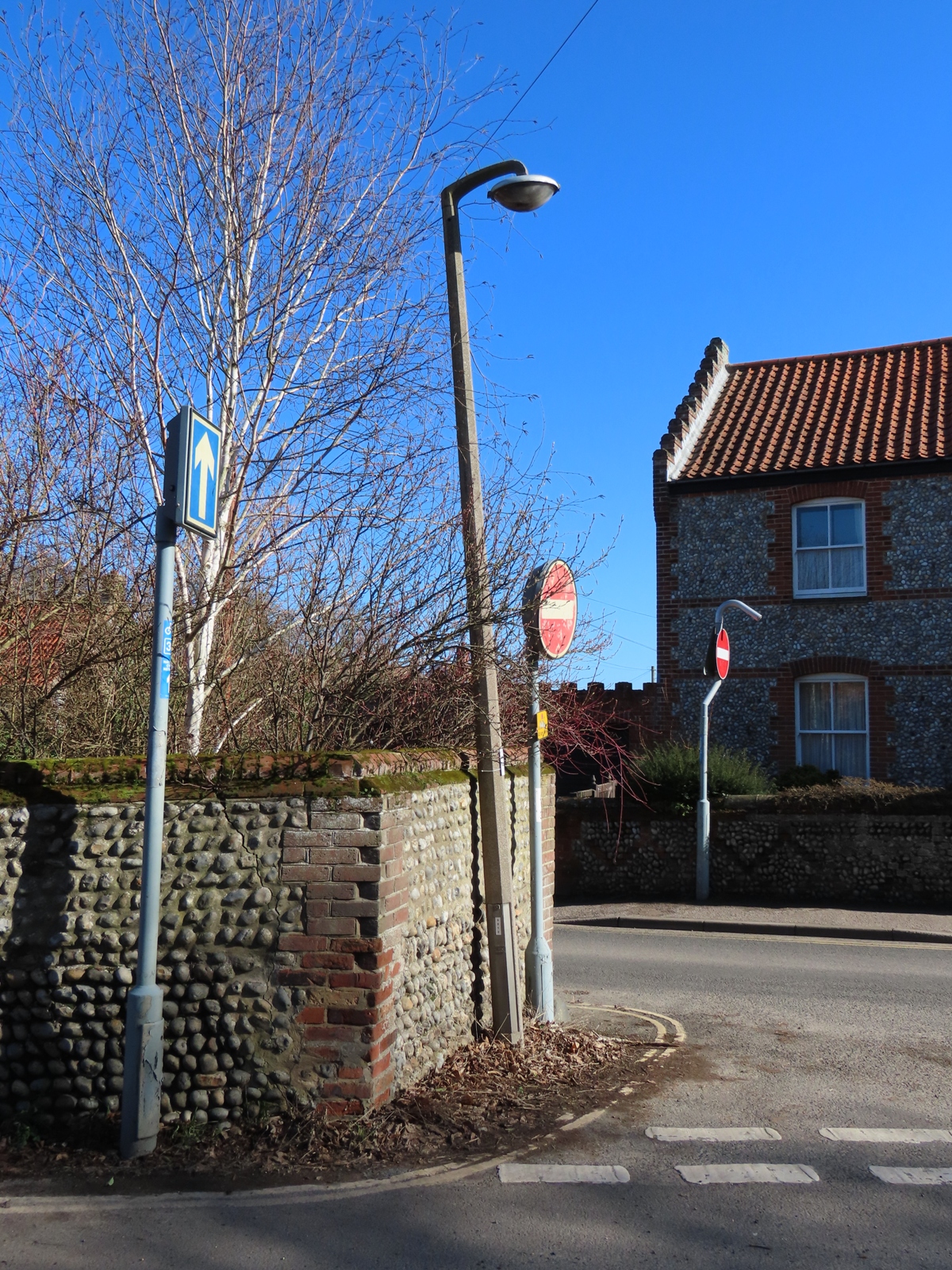 The lantern features a prismatic glass refractor bowl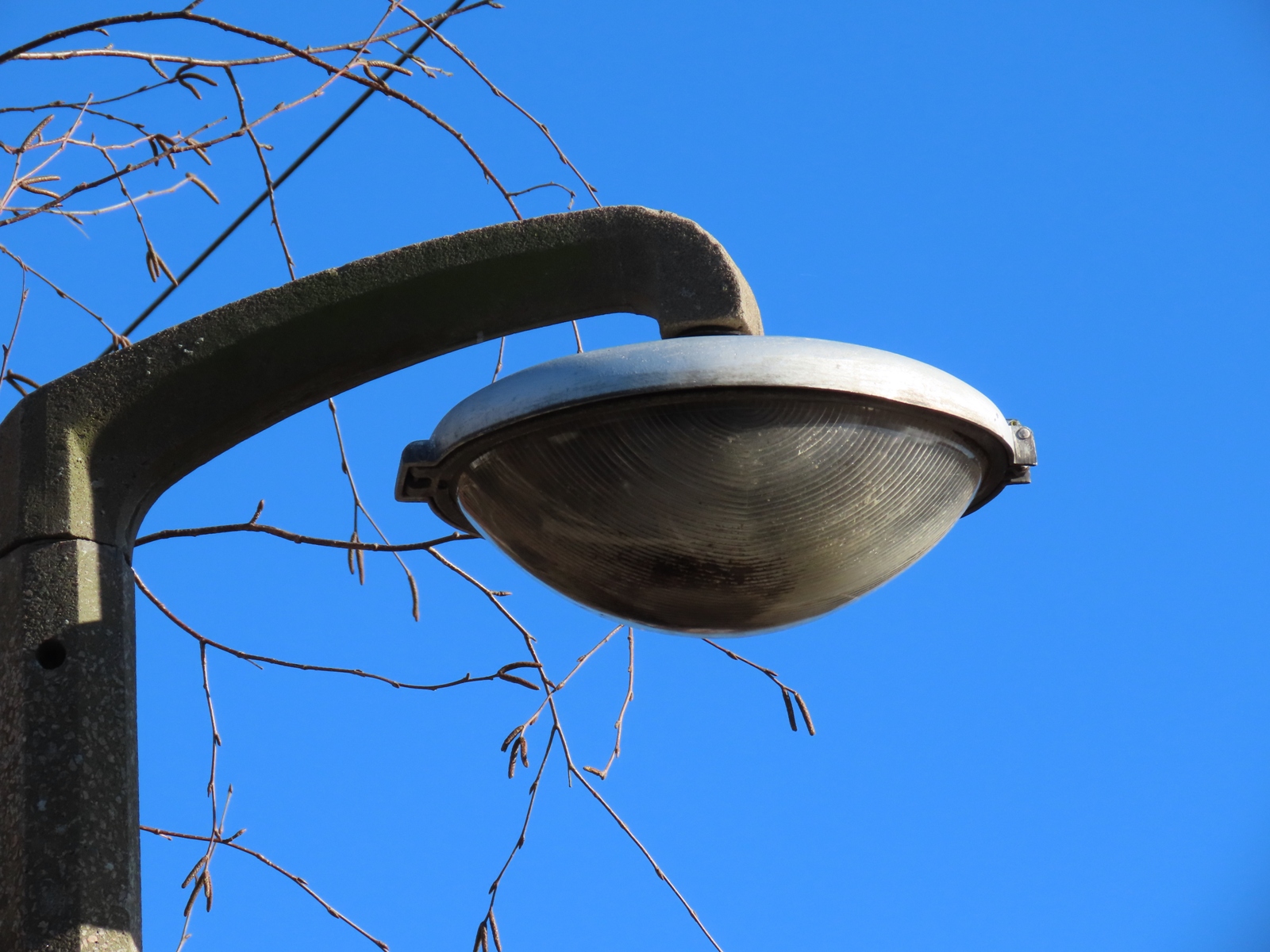 When viewing the lantern from below, it can be seen that it is not quite in-line with the column. What appears to be a series of cracks towards the rear of the bowl is actually the reflection of the branches from the adjacent tree.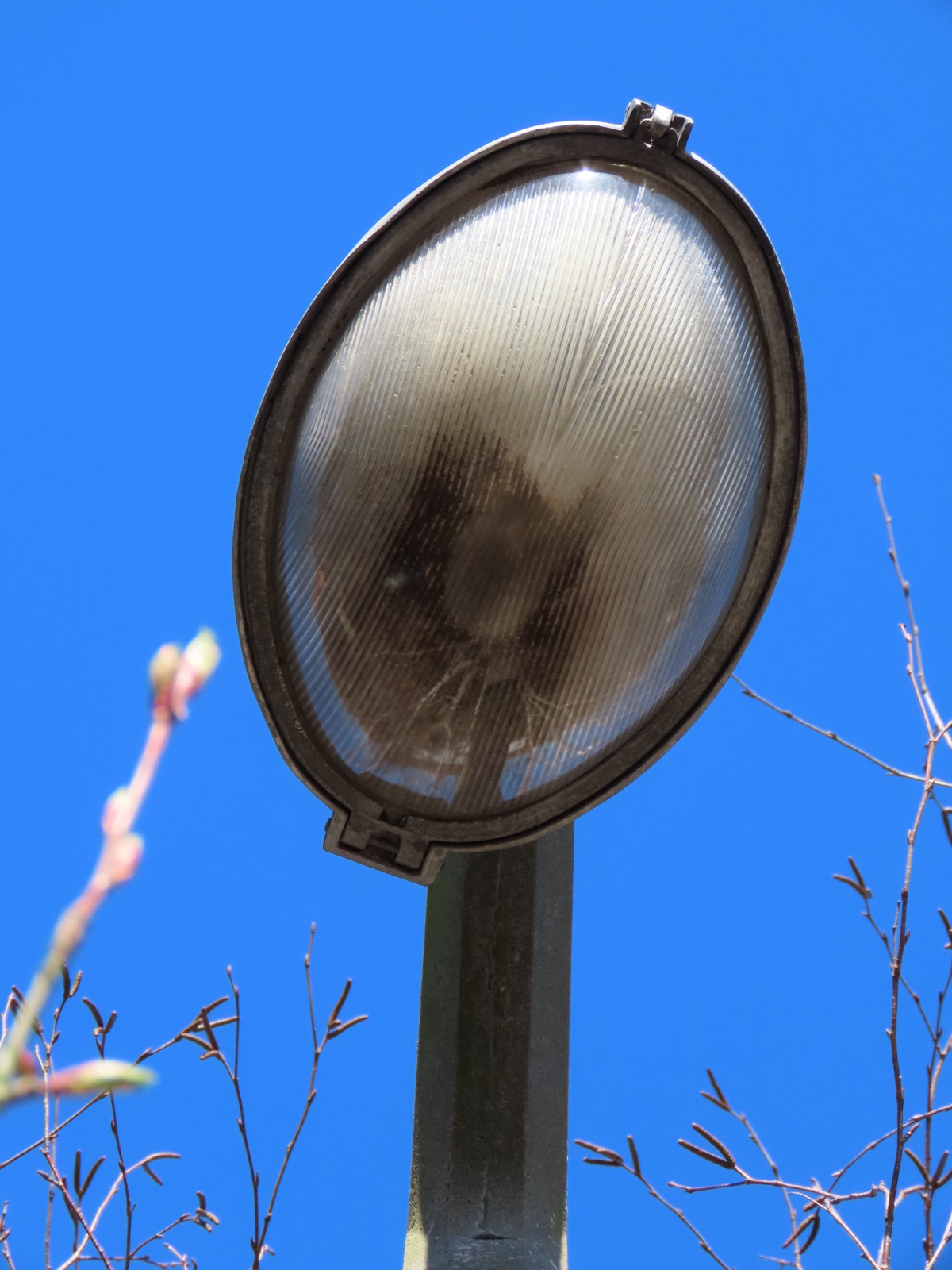 Removing the door reveals the narrowness of this type of column - the ballast must be a tight fit! A capacitor is installed - it is situated below the ER4N two-part photocell controller, but is very rusty and is difficult to see here.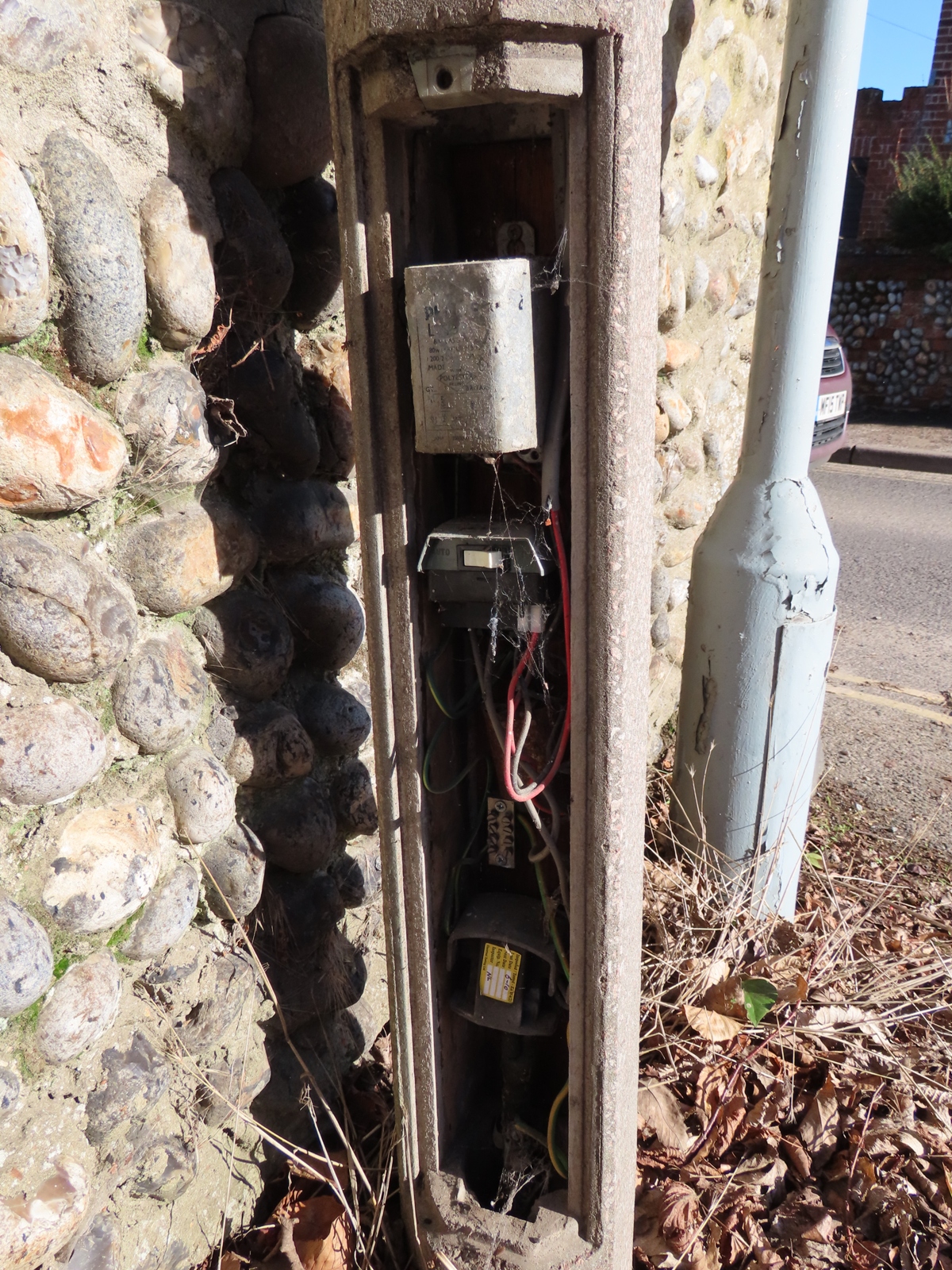 Although much of the information has worn away from the front of the ballast (probably, because of it being pressed against the back of the door), the 80 Watt designation remains visible.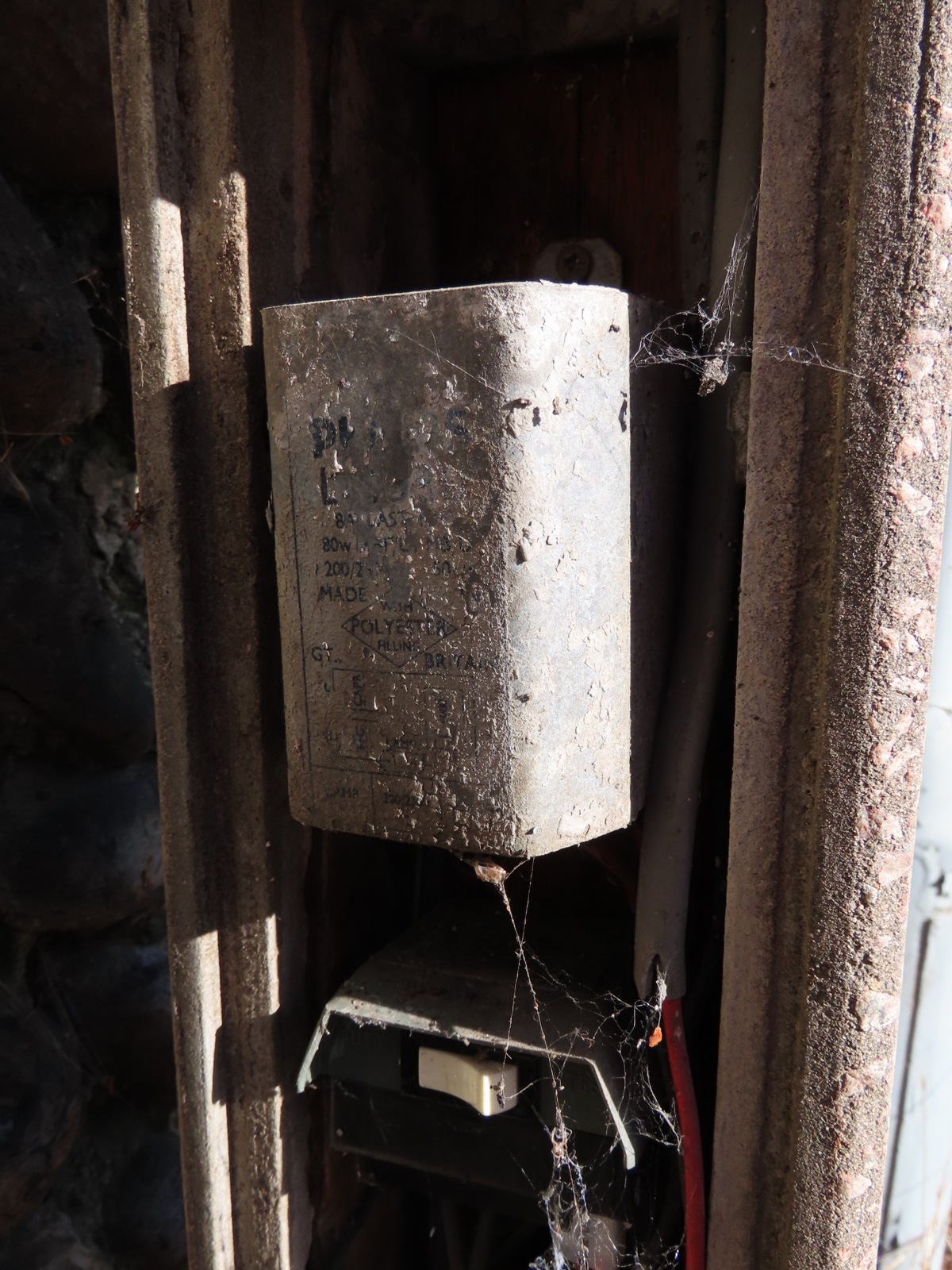 For completeness, the installation is pictured from the other side.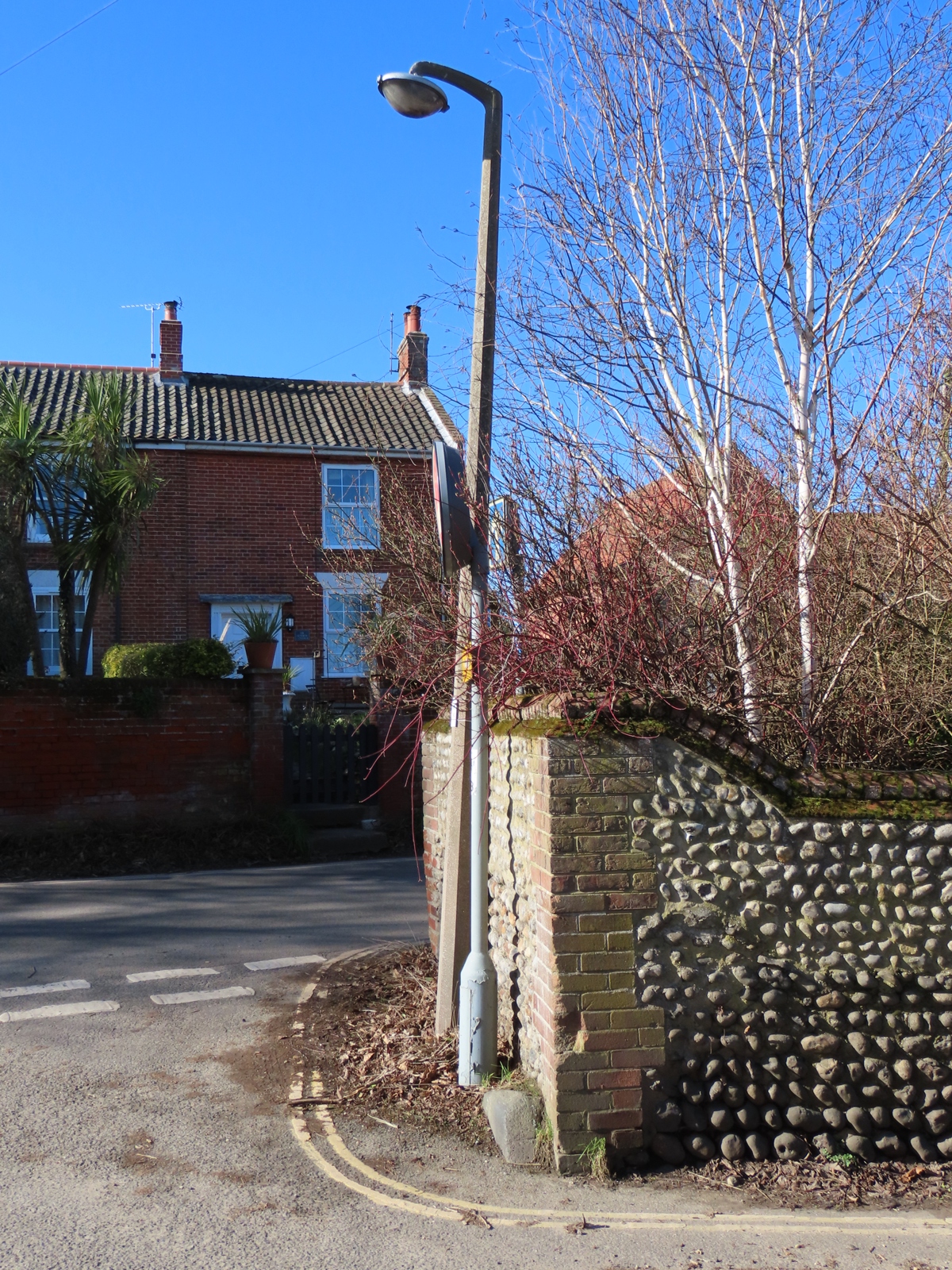 The photocell detector is visible from this side of the lantern.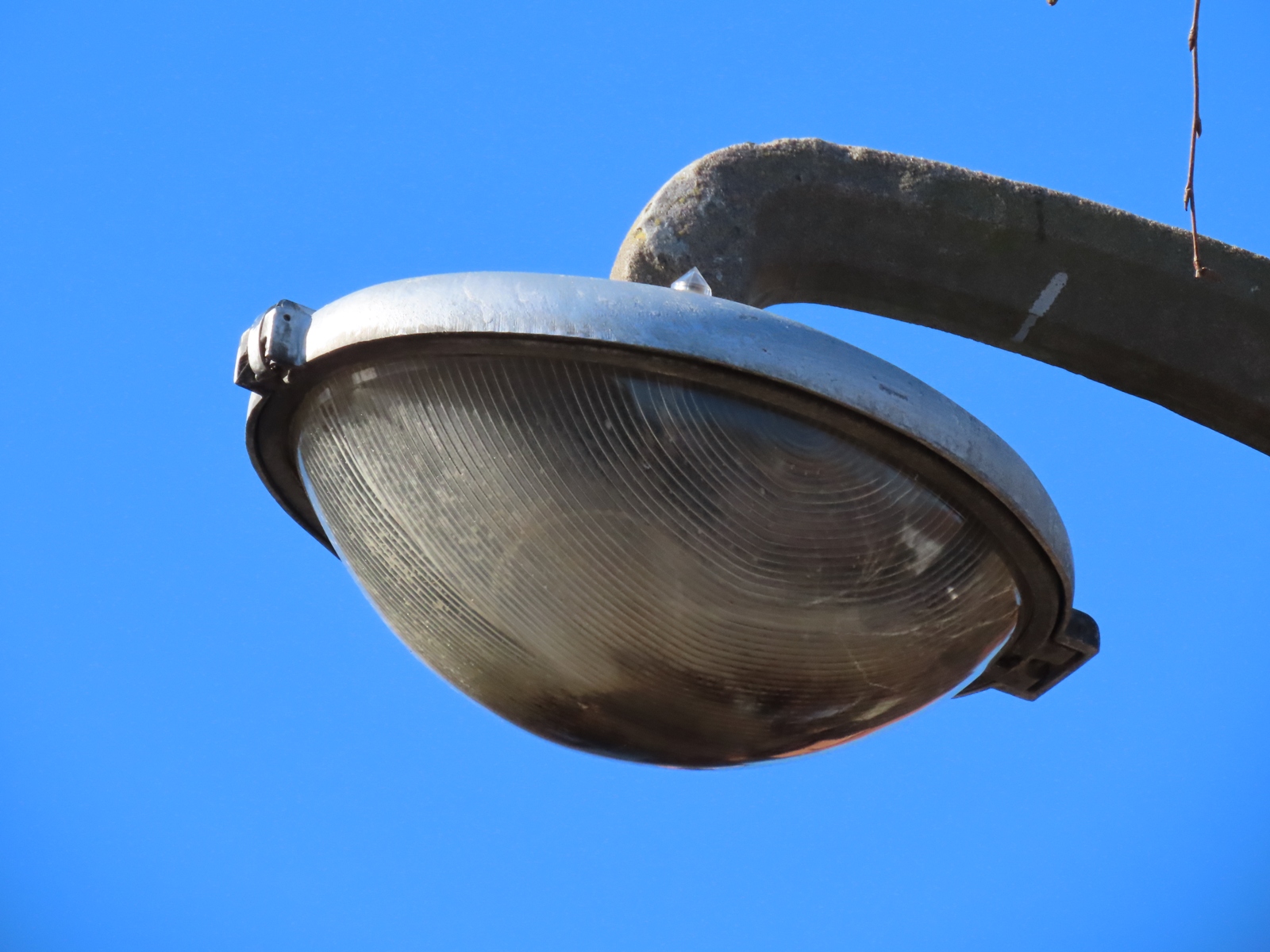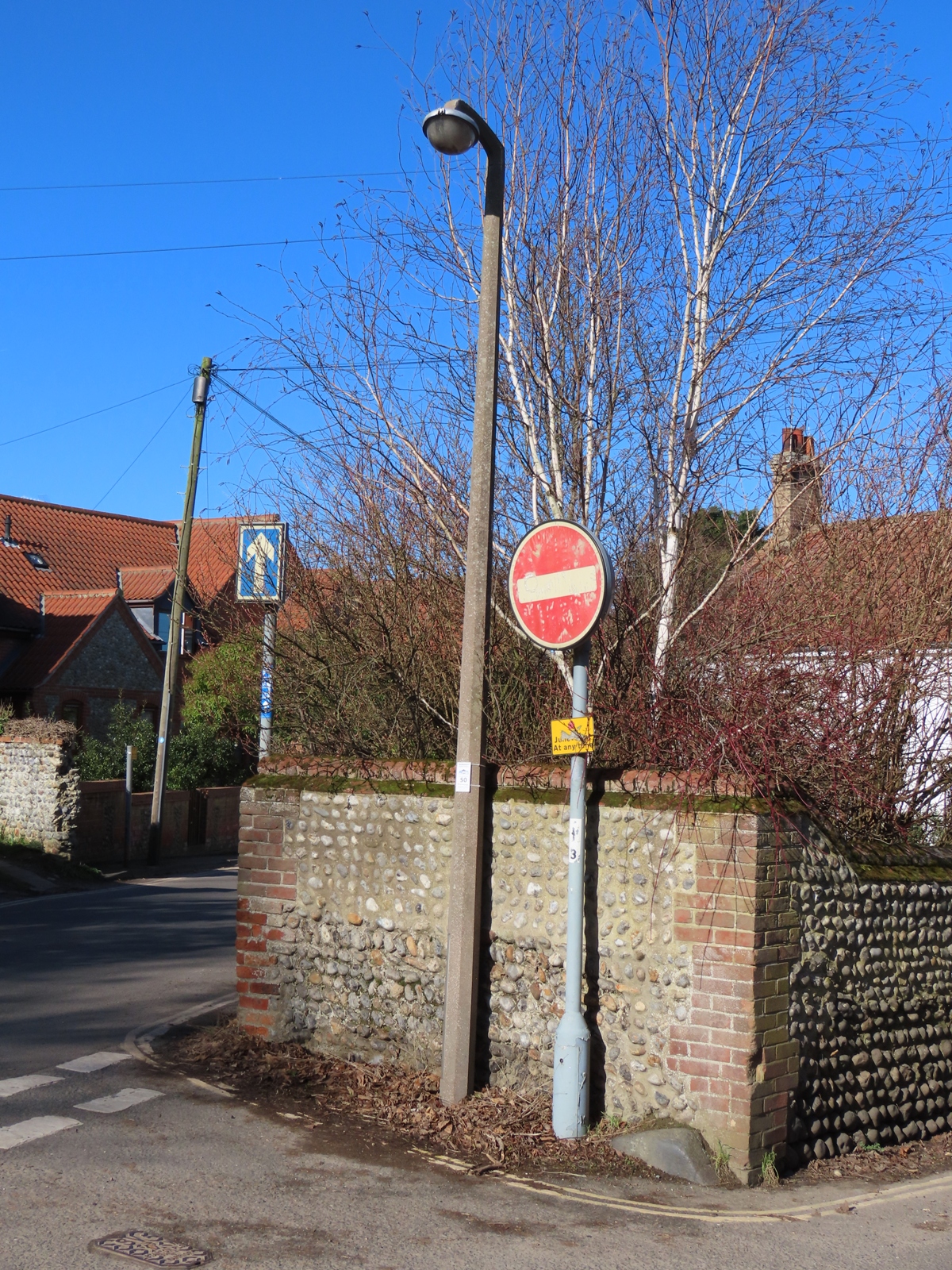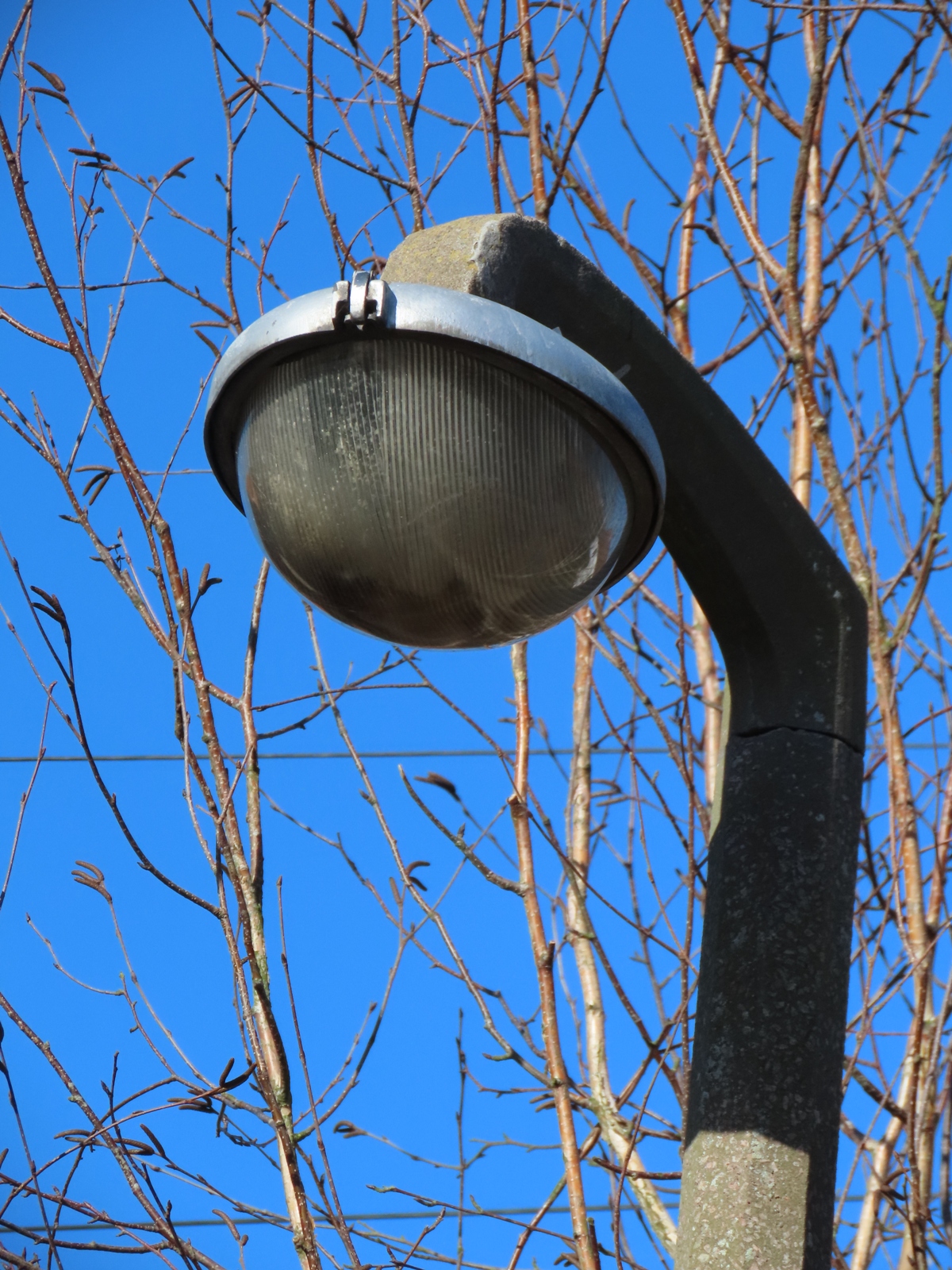 Further along High Street, an HW-11600 (the integral gear version of the HW-918 and HW-922) is attached to a wooden pole.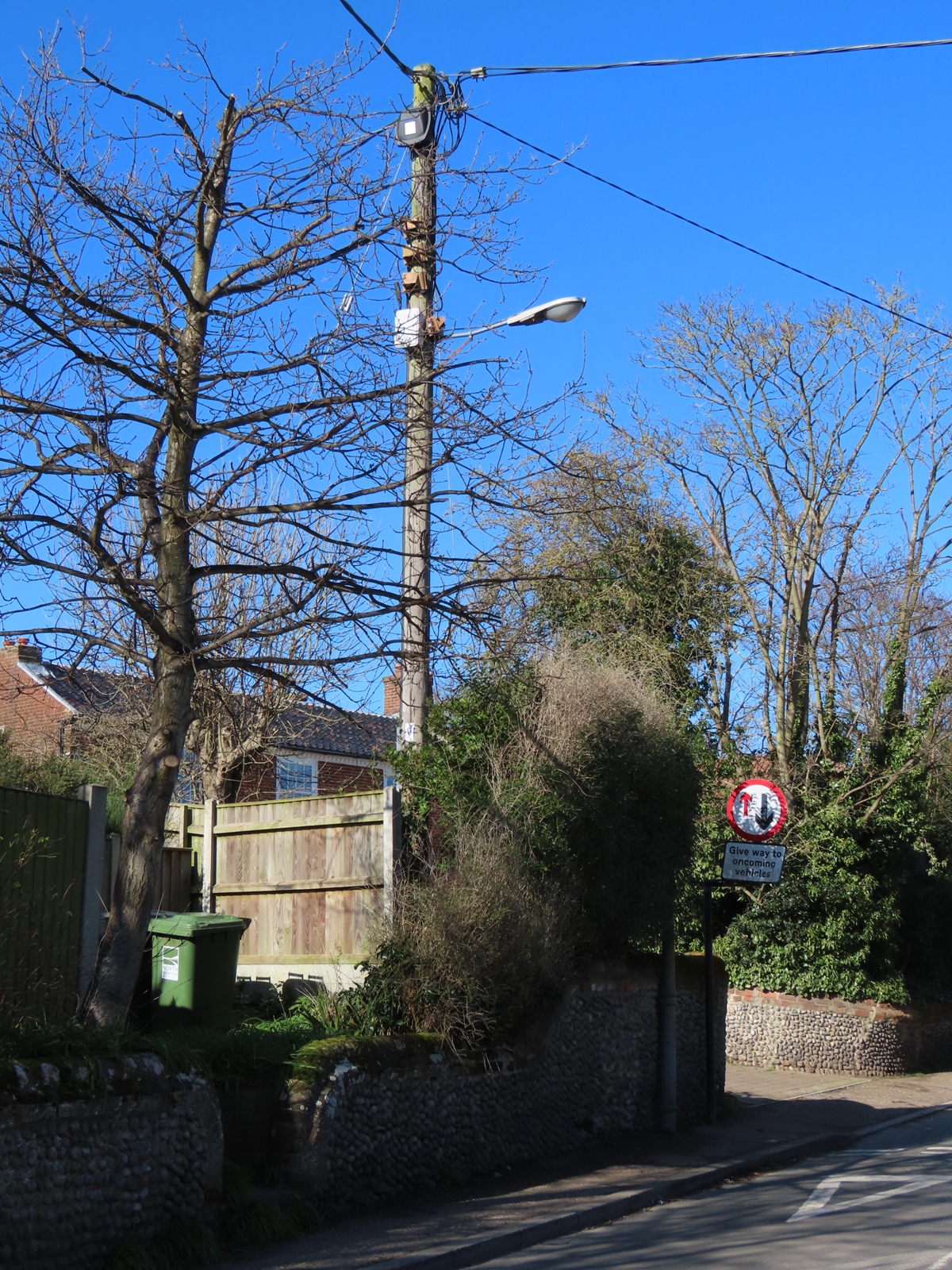 This version features a plastic bowl. Unlike the glass version, no refractors are moulded into it.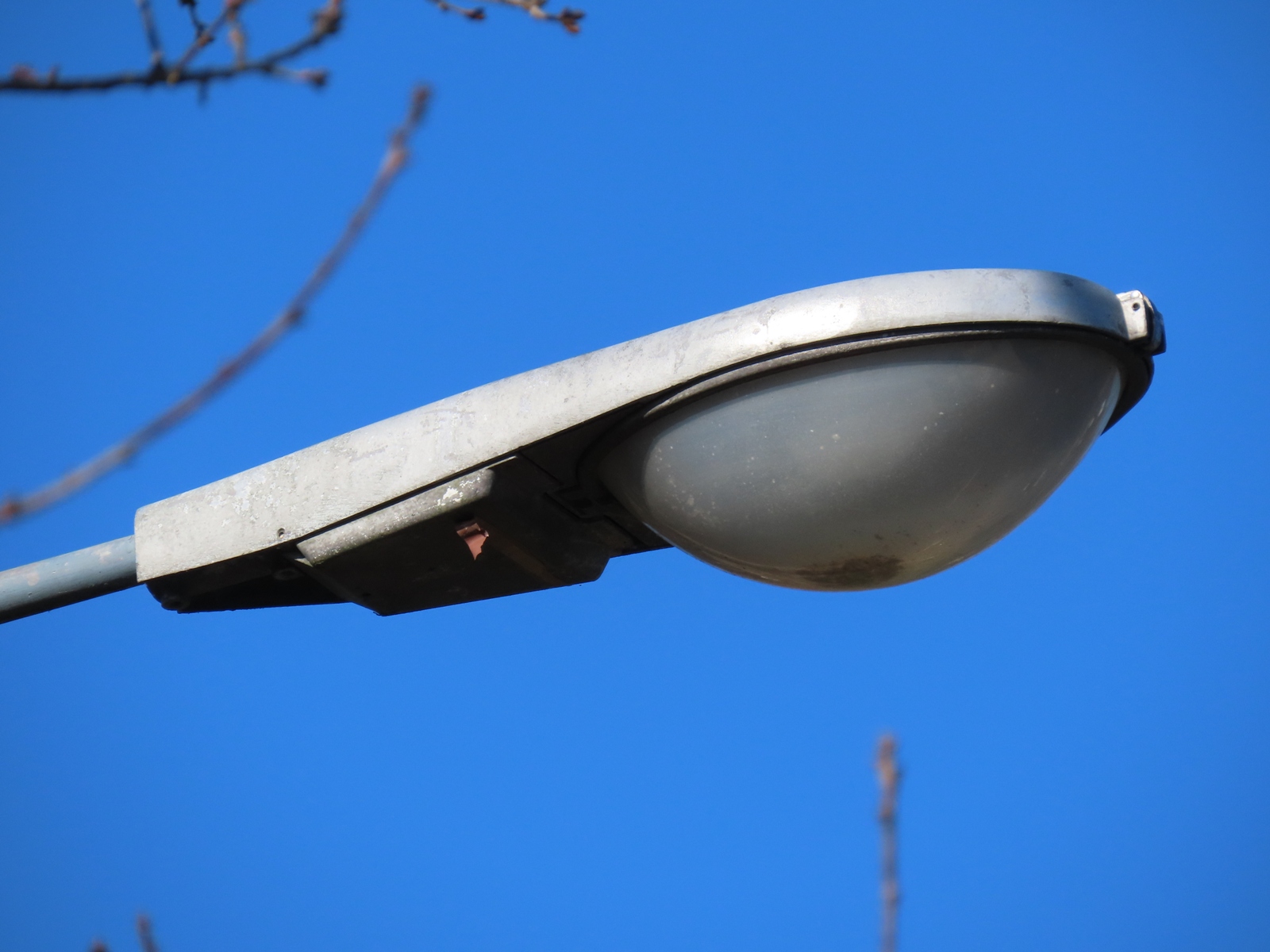 The setup reminds me of an American 'Cobrahead' lantern installed on a rural road.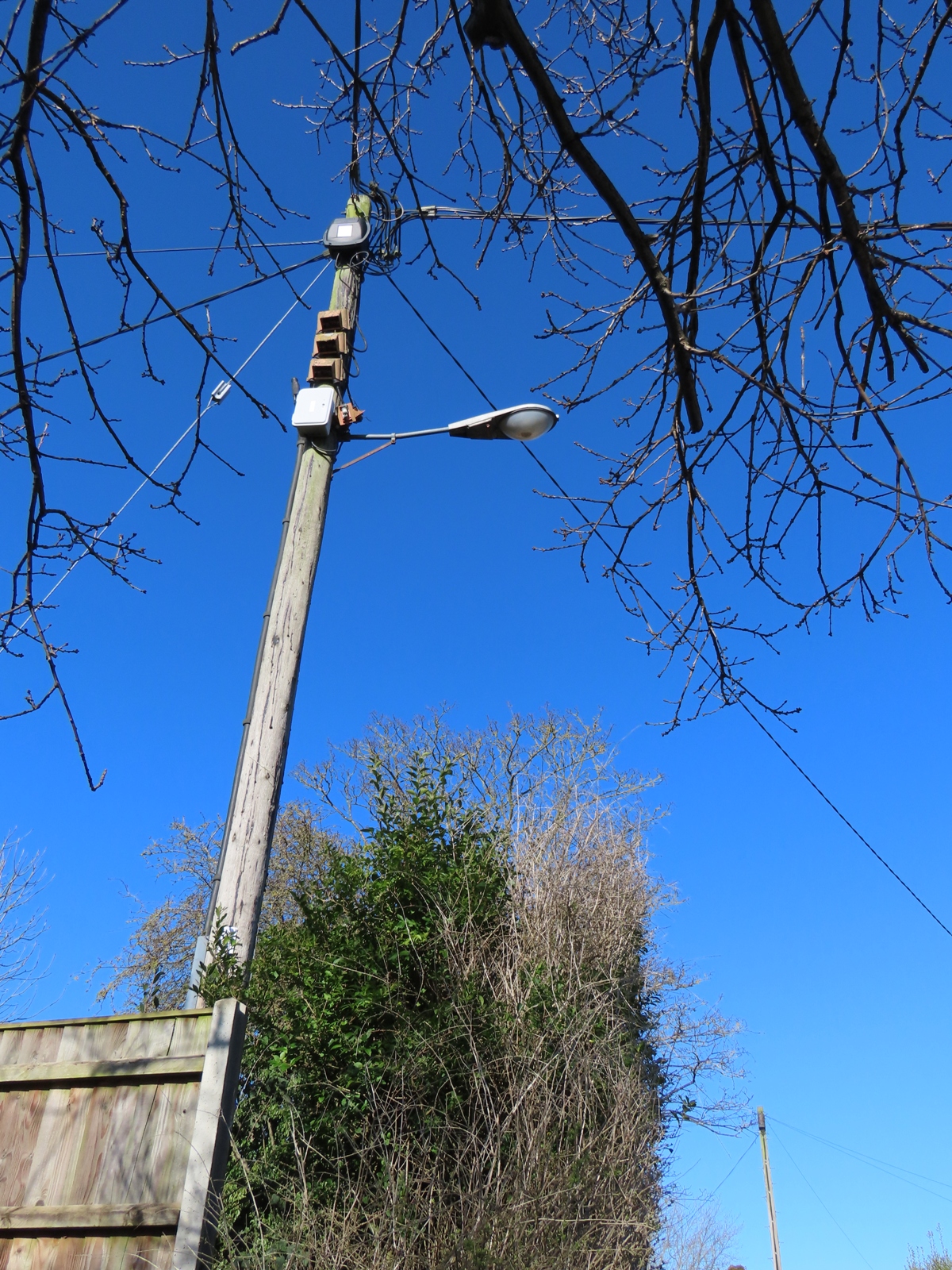 The three fuse carriers for the overhead three-phase electricity conductors are not inserted, with (at least) two of the carriers being tied to the cables with twists of wire.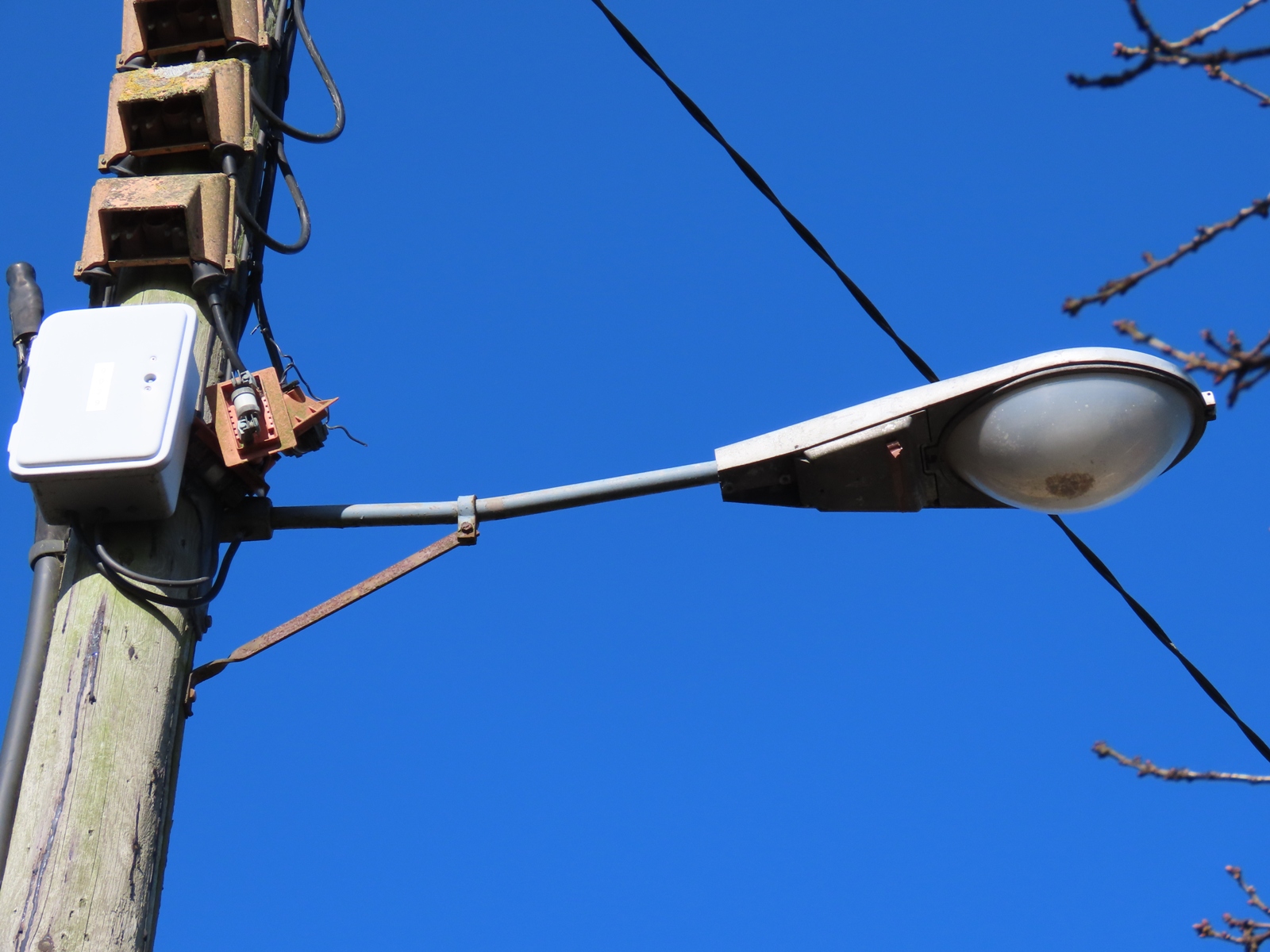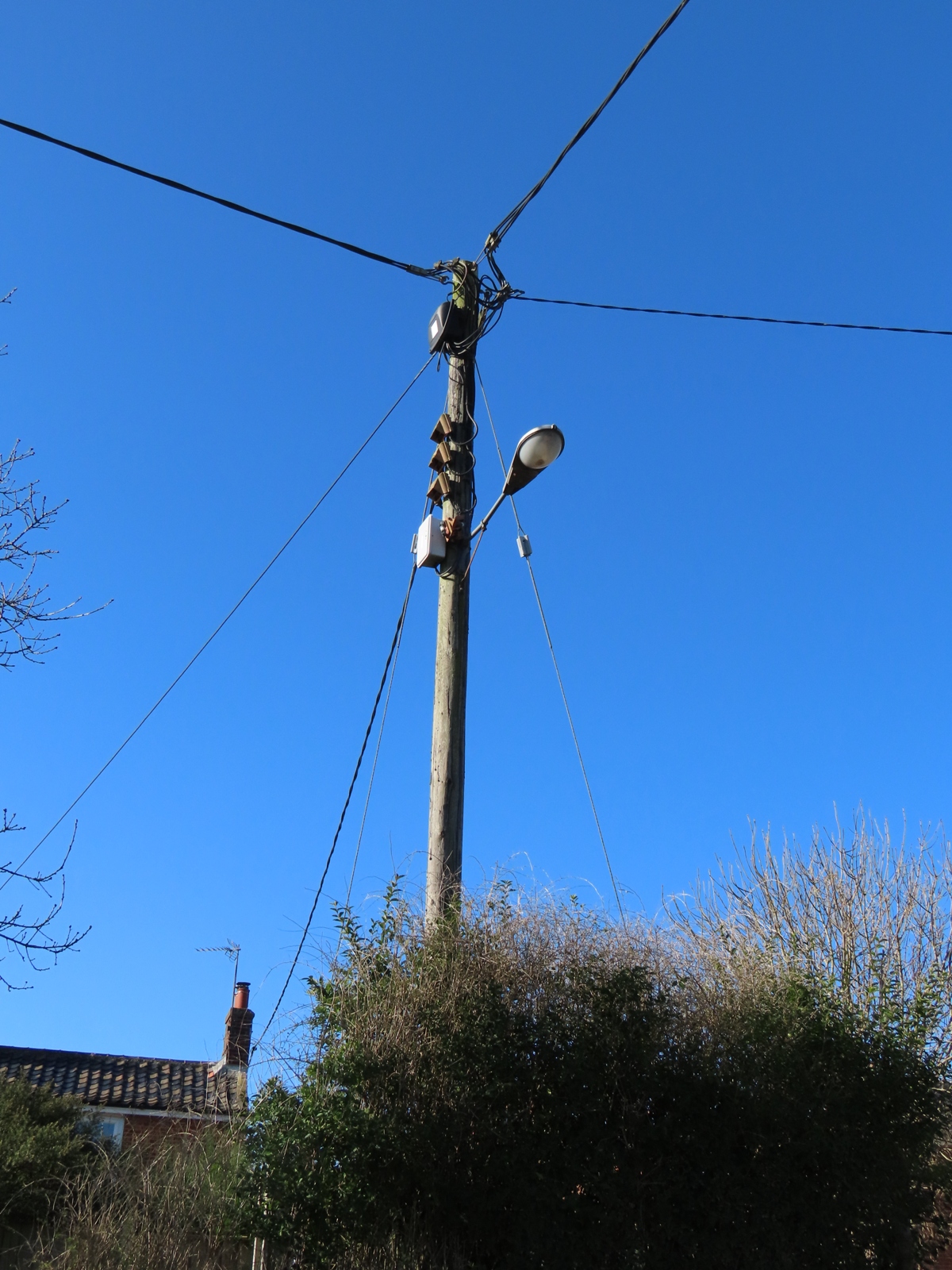 The lamp control gear is housed in the small compartment positioned behind the bowl.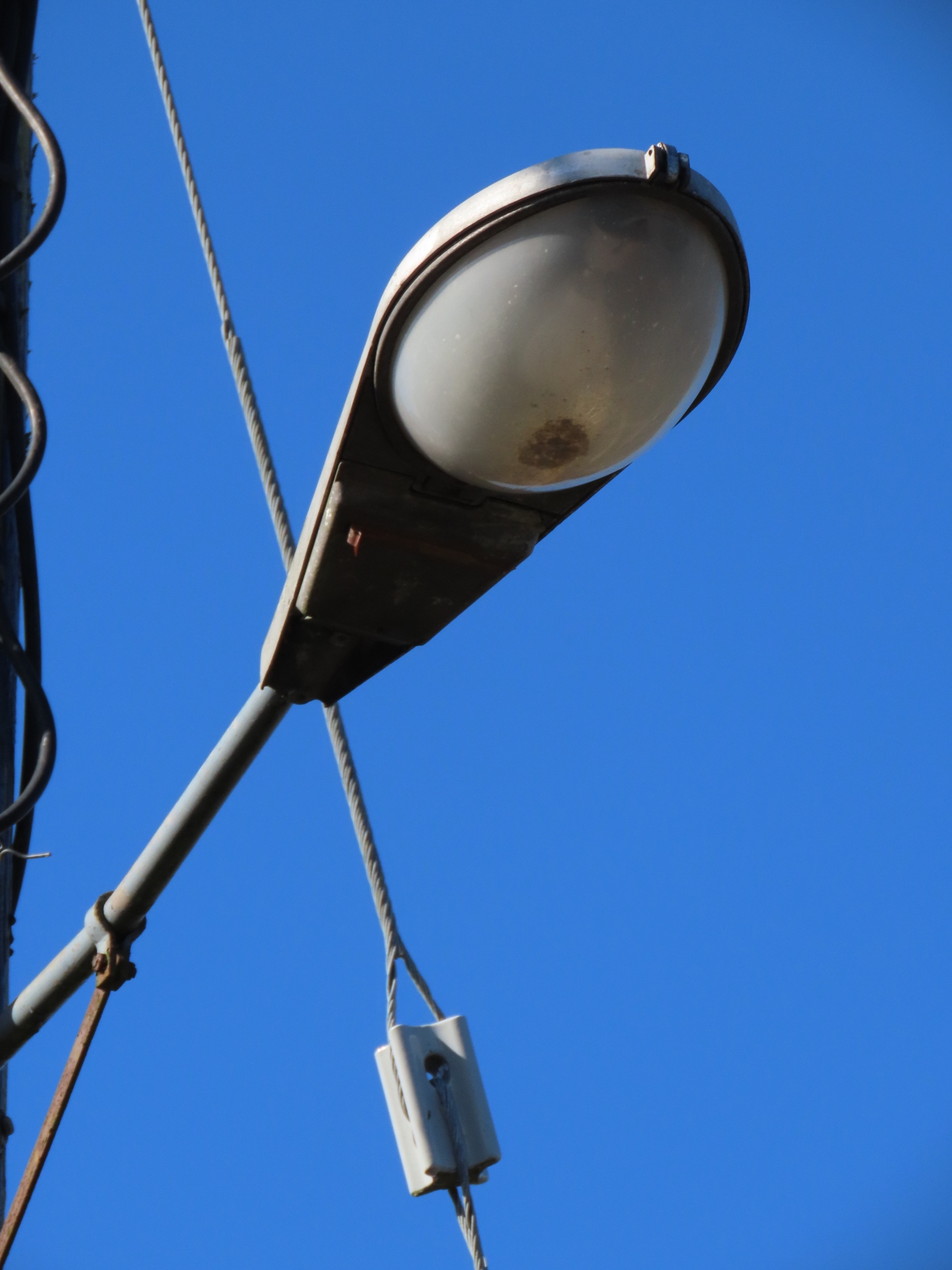 I used the sun's position to capture the lantern in silhouette.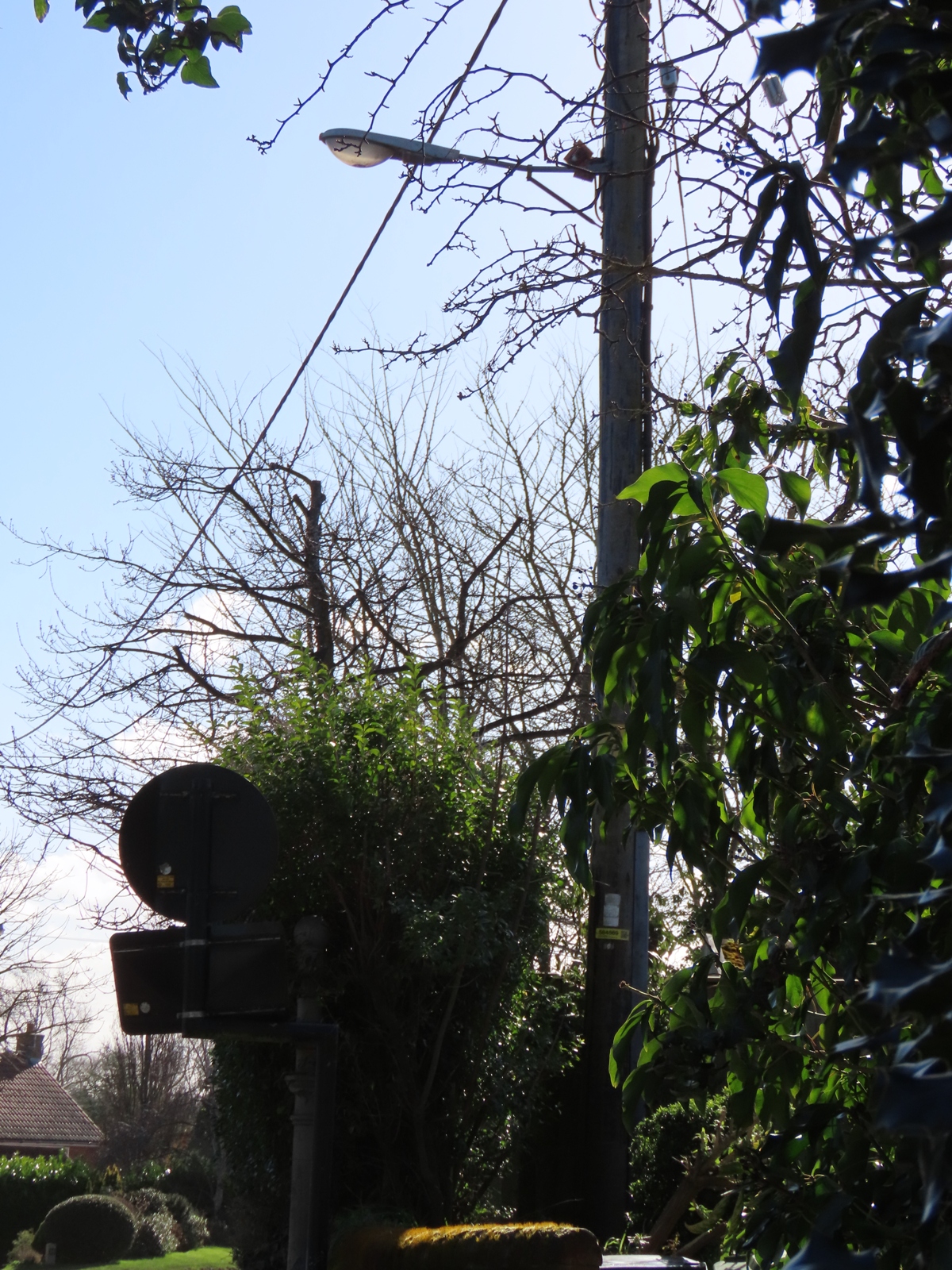 This allows the lamp to be seen within the lantern; this too is likely to be 80 Watt MBF.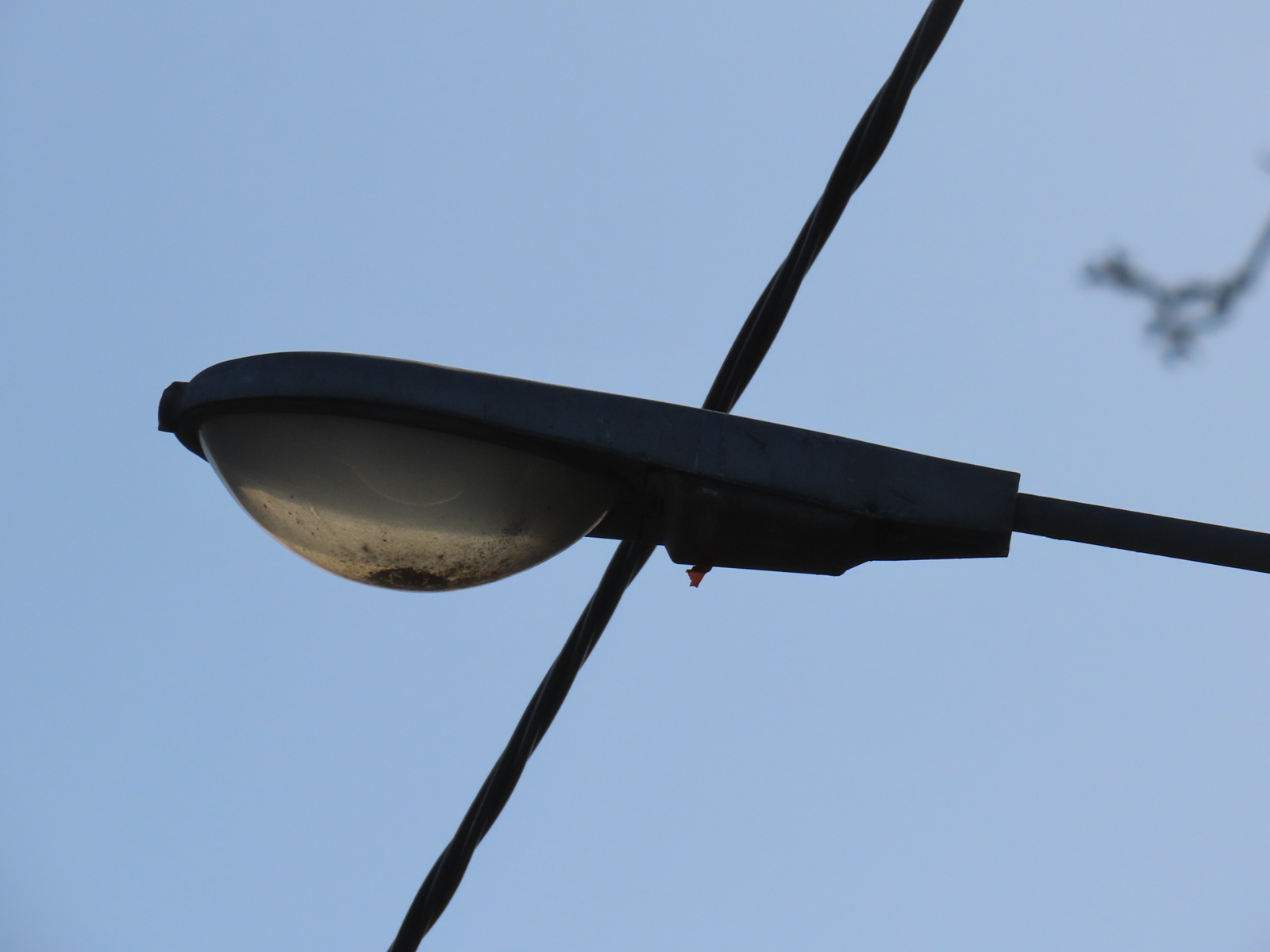 ---
CLICK HERE TO MAKE A MONETARY DONATION
© 2002 - English Street Lights Online