21BA. Off Shobnall Road, Burton-upon-Trent, Staffordshire Situated at the former entrance to the Imex Business Park are two sectional conical steel 'Adastra' columns, made by Poles Ltd., and supporting top-entry lanterns resembling Philips HRB 'Area' fittings. The site became the Business Park in 1991, but was the home of the bottling stores for Ind Coope Brewery for many years until closure in 1987. The buildings were demolished in 2018, and by 2021, the land was being redeveloped for housing, although these two columns - the final remnants of the site's earlier use - remained at the time, but had gone by March 2022.
The two columns are situated in an 'opposite' arrangement either side of the entrance and exit roads. Formerly, a gatehouse / security office was located in the centre of the road.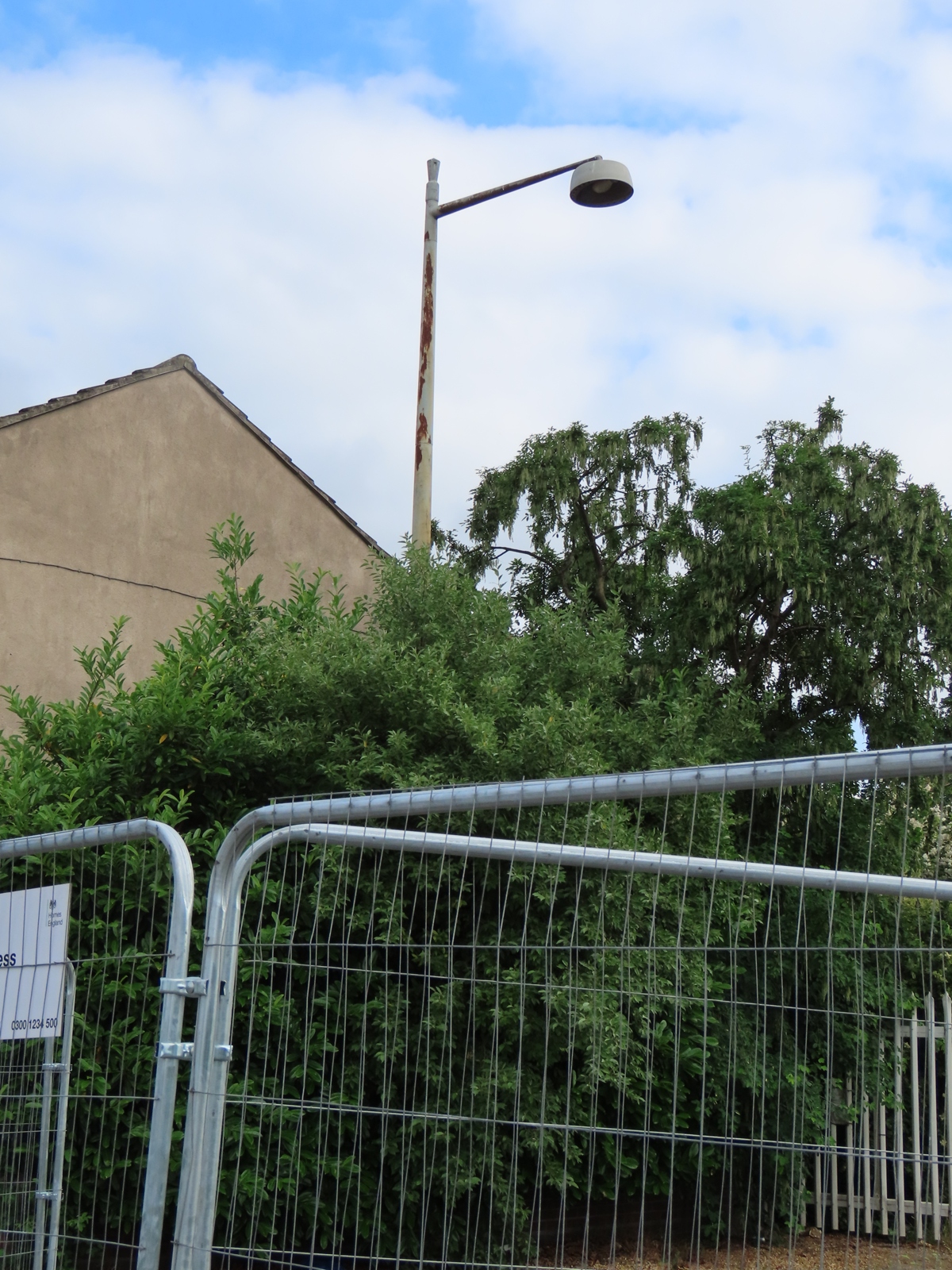 As well as the tapered design of the columns, the brackets taper inwards as they leave the column.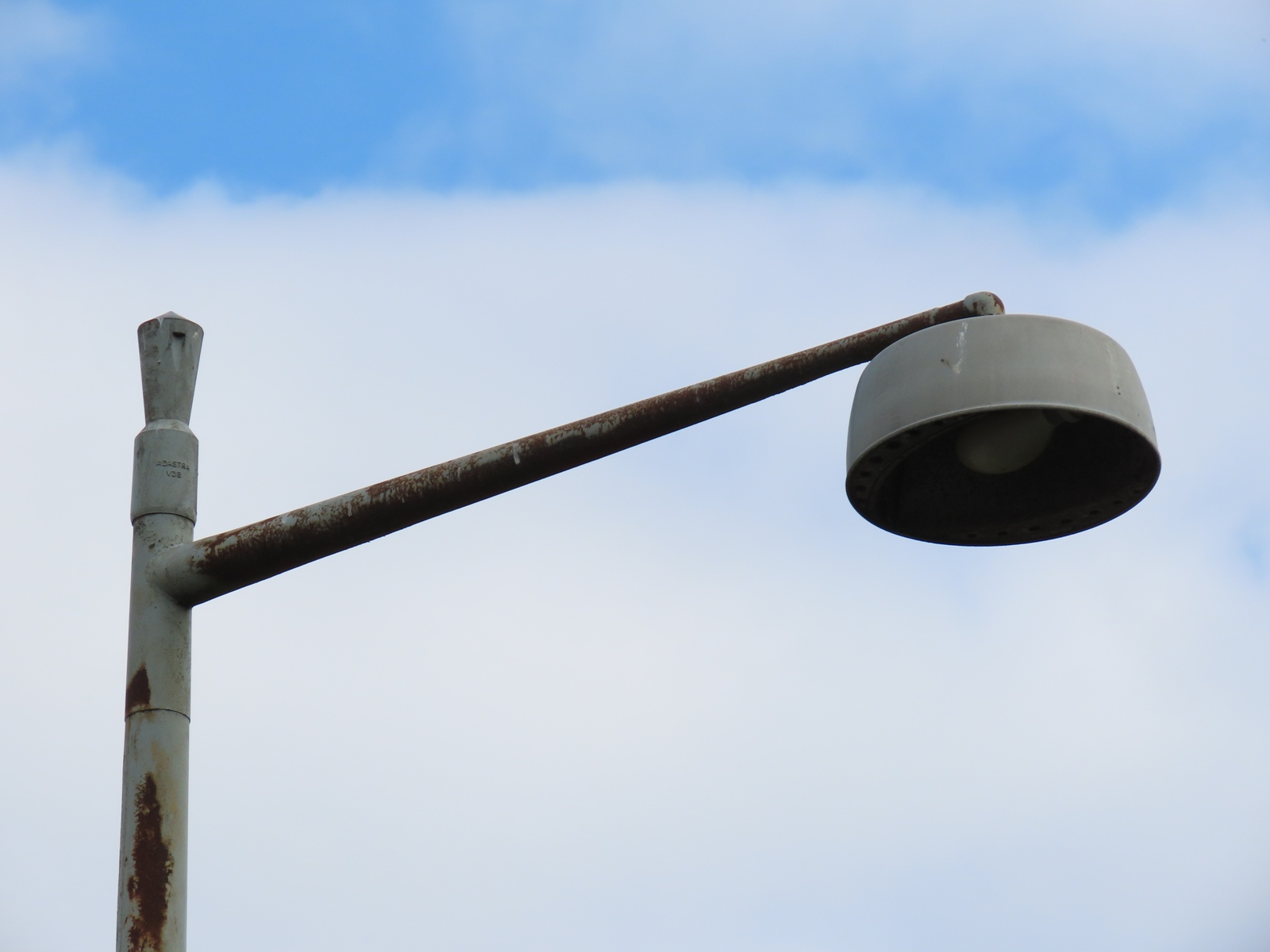 'Adastra V3B' is etched in the cast finial that tops the column.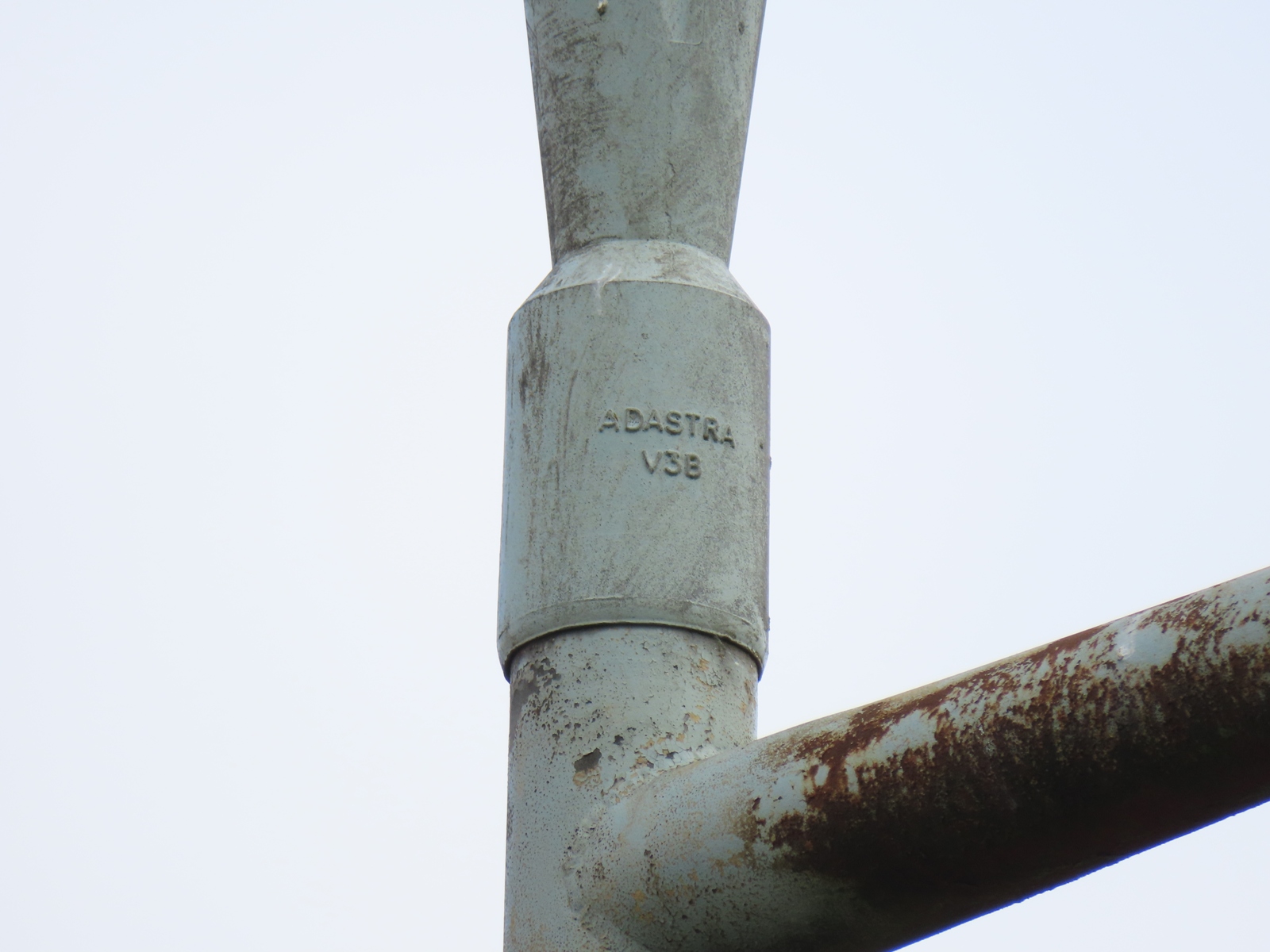 These particular lanterns are intended to be run open, without any covers on their undersides. The result of this is that the curved aluminium reflectors are now corroded heavily. The lamps are believed to be 400 Watt Mercury Vapour (MBF), with the control gear (potentially) dating back to 1961 - a fellow Collector remembers there being some wall-mounted examples, and recalled the gear for these carrying manufacture dates from that year.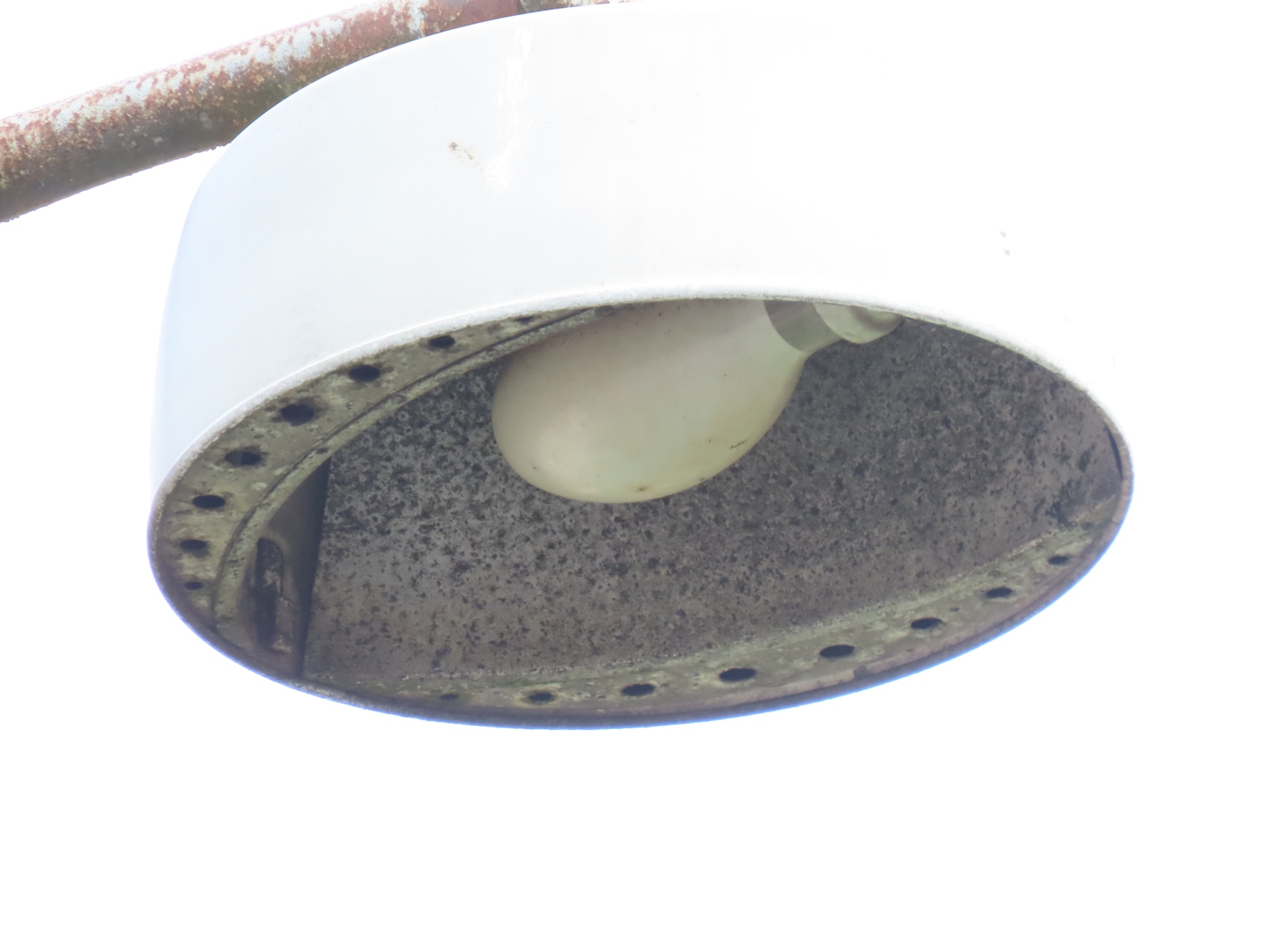 Oddly, the upper sections of the second column show more rusting than the lower sections do. A former worker at the bottling stores recorded a video on the last day of its operation, on the 24th December 1987. The column is seen in
this
portion of the video. Scroll to the 13:50 mark too, as one of the wall-mounted examples is seen in detail.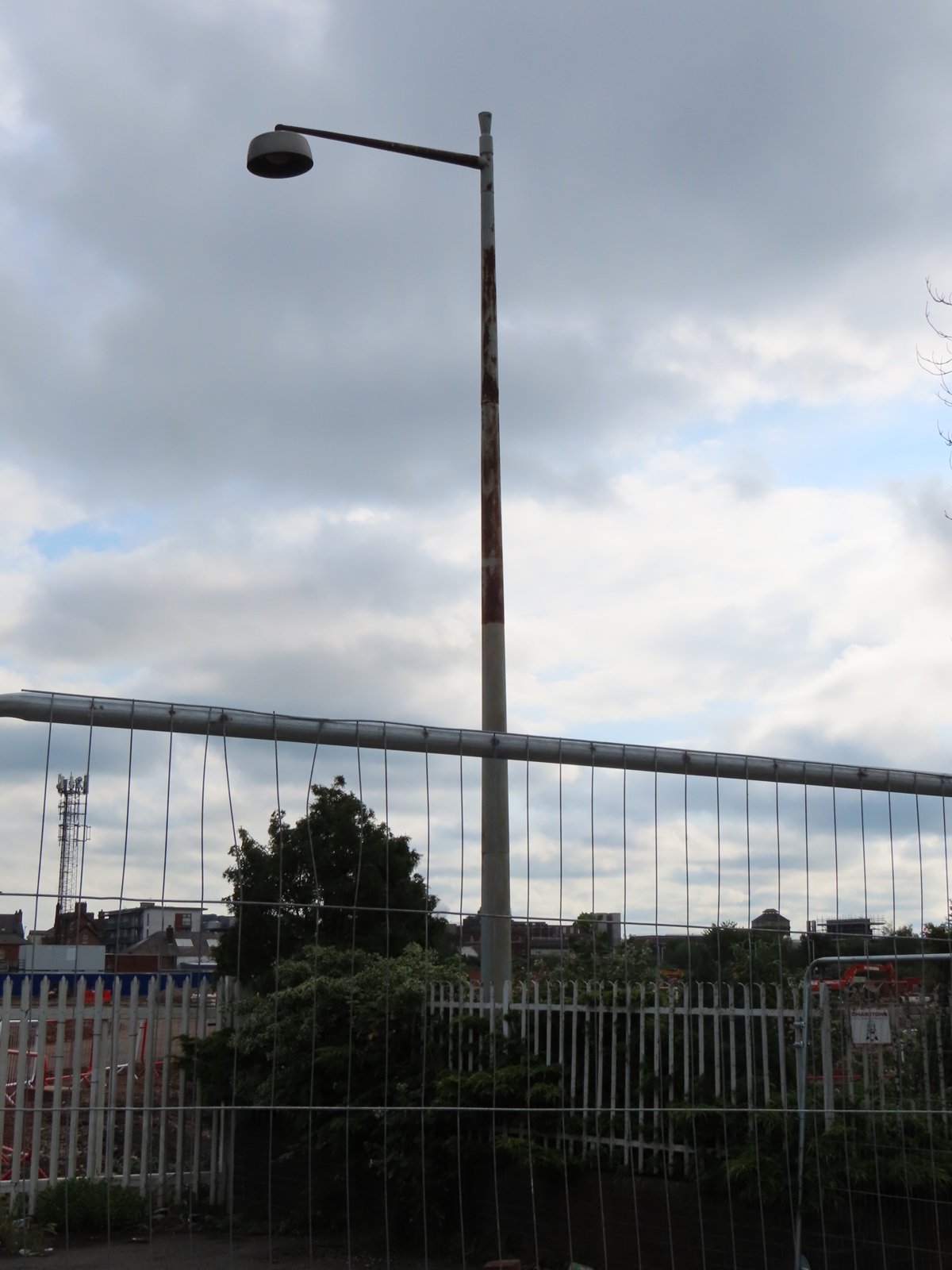 The paint had all but worn off the outreach section of the bracket.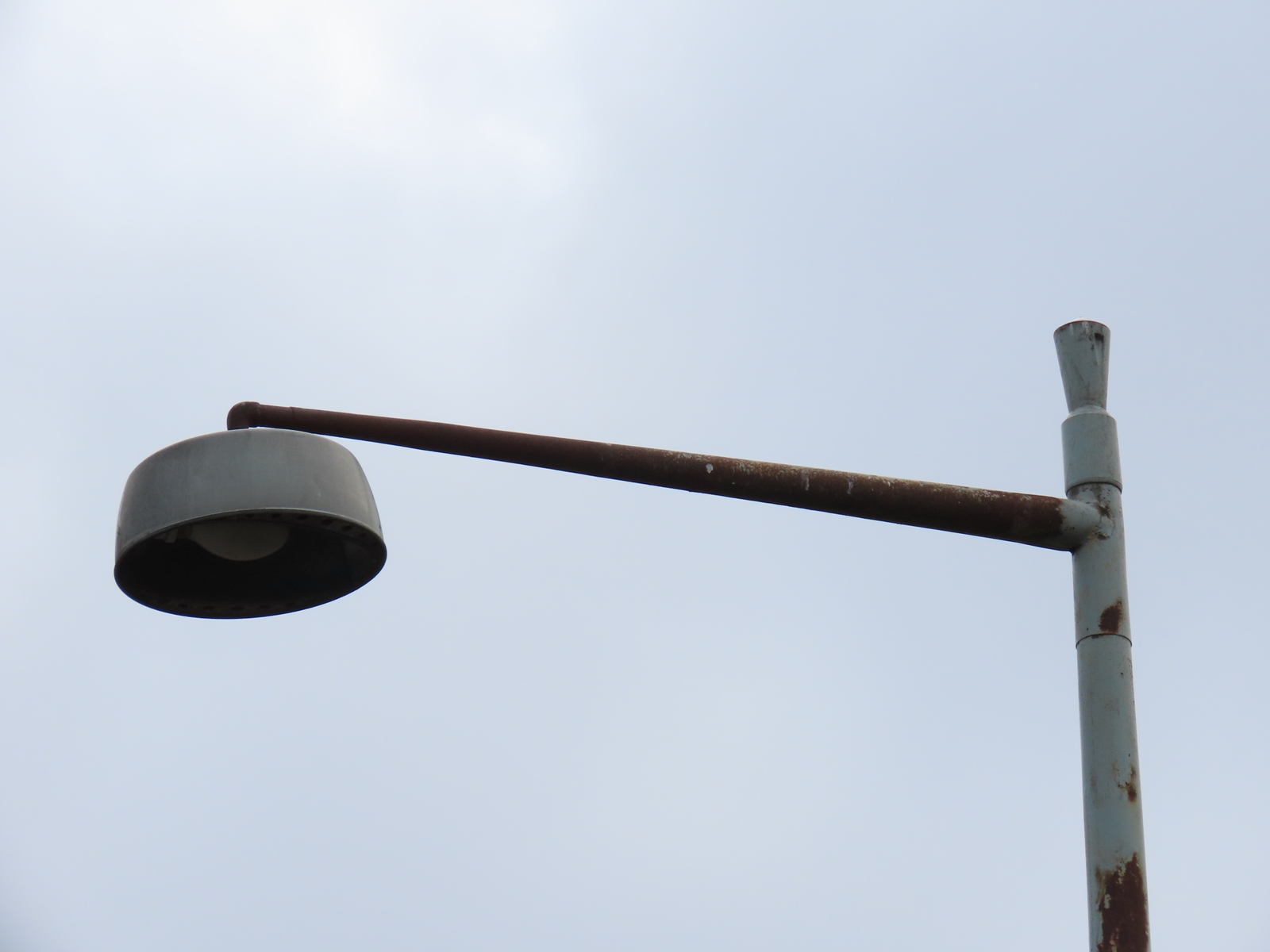 A small section of non-tapering pipe links the bracket to the top-entry elbow.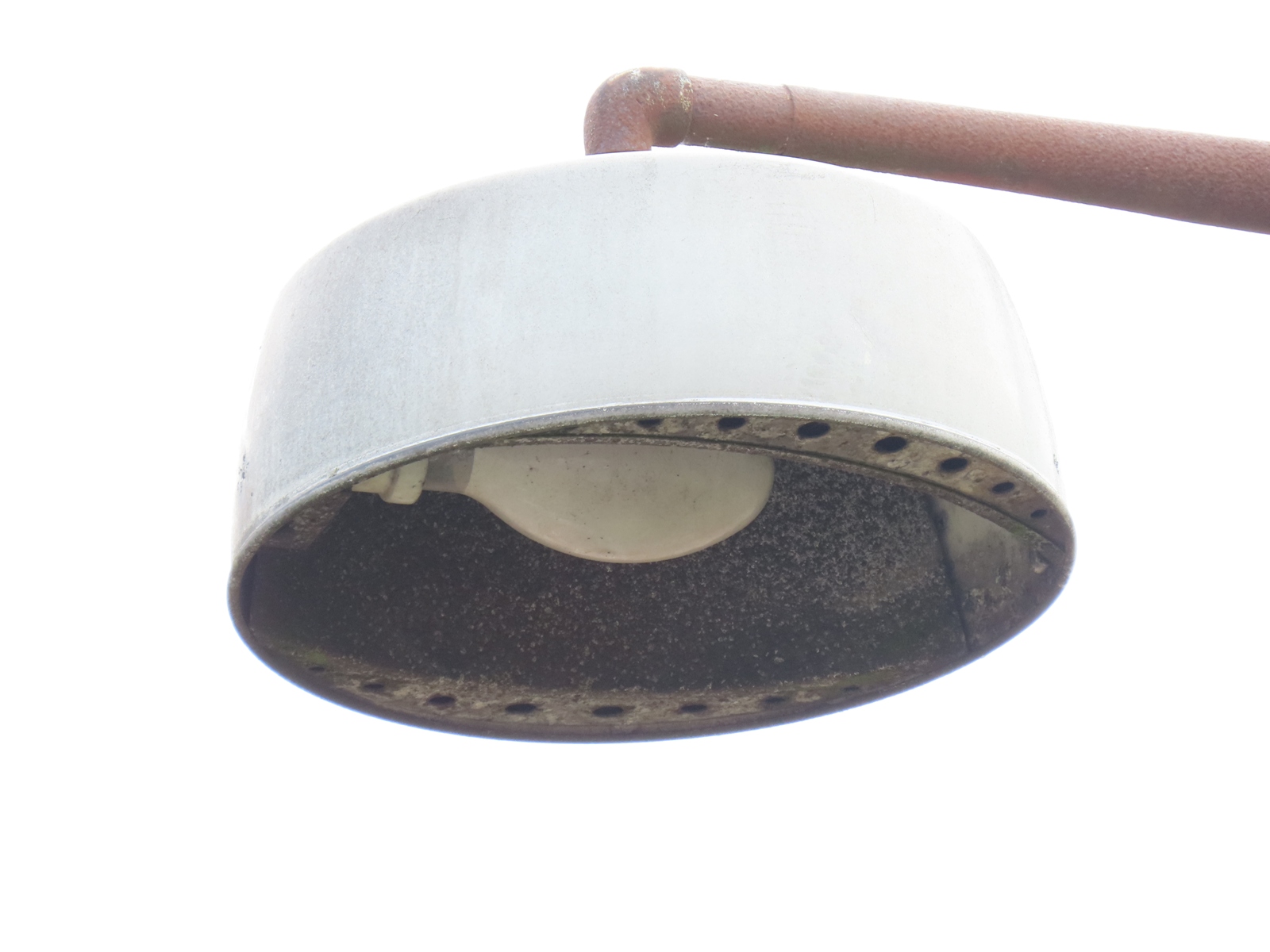 While the two column-mounted examples were removed, a wall-mounted HRB was discovered by Dwight on a short alleyway that is accessed from nearby Curzon Street. The building to which it is attached must have, formerly, been part of the brewery site too.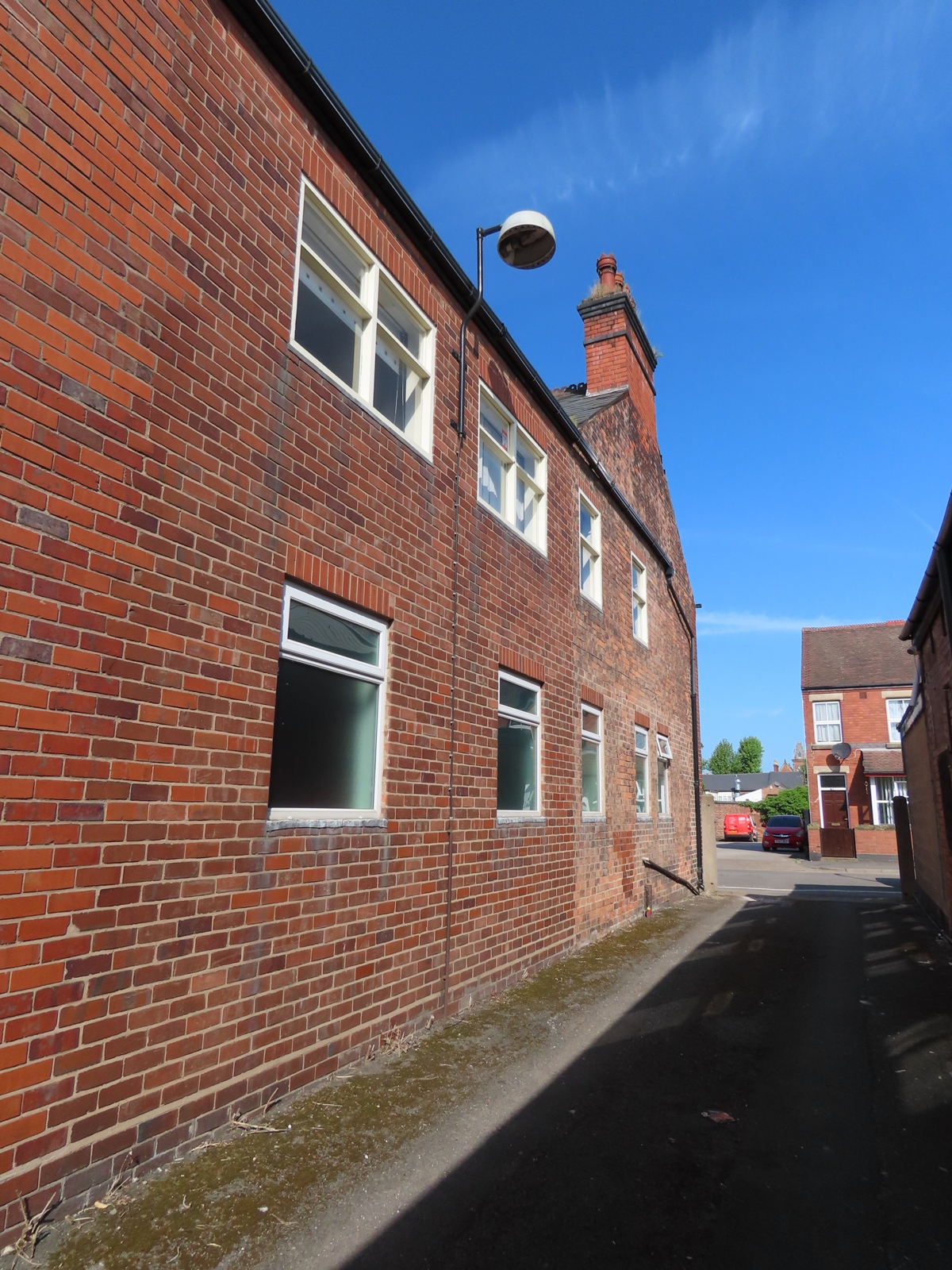 The reflectors on this are also corroded, and the lamp is smashed.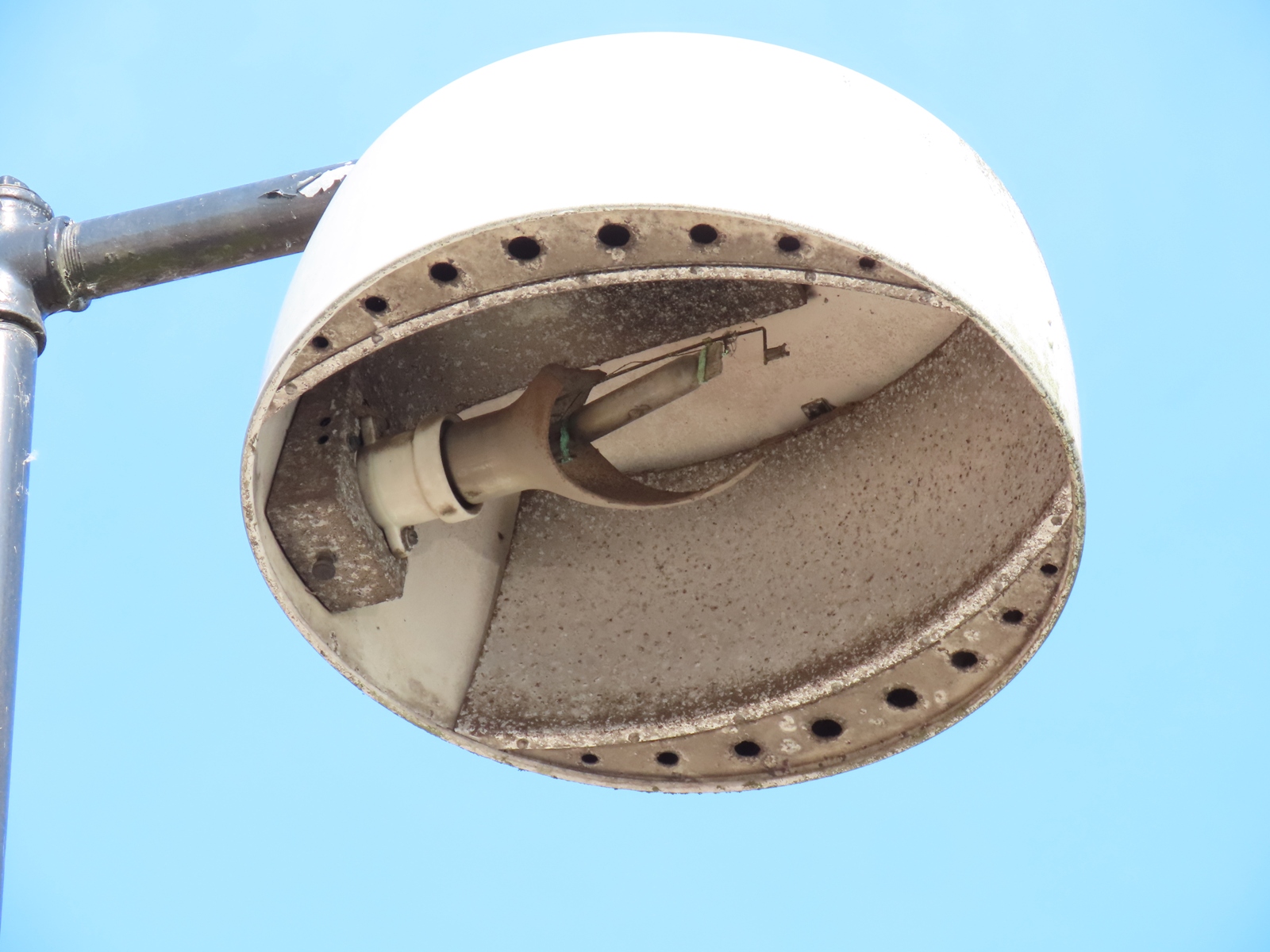 ---
CLICK HERE TO MAKE A MONETARY DONATION
© 2002 - English Street Lights Online