21FA. High Street, Burton-upon-Trent, Staffordshire. Situated within the grounds of the Molson Coors brewing company offices (known as 'Carling House') are a number of 5 m tubular steel columns supporting GEC Z5699 post-top lanterns, dating from when the offices were built in the 1980s for the Bass company. A few of the Z5699s have been replaced with alternative post-tops over the years, though most remained in March 2022. Their time, however, may be drawing to a close, as there is talk that the site will be sold off in the near future, and the area redeveloped, which would include the demolition of Carling House.
Two of the columns that are visible within the site have rope lights wrapped around them.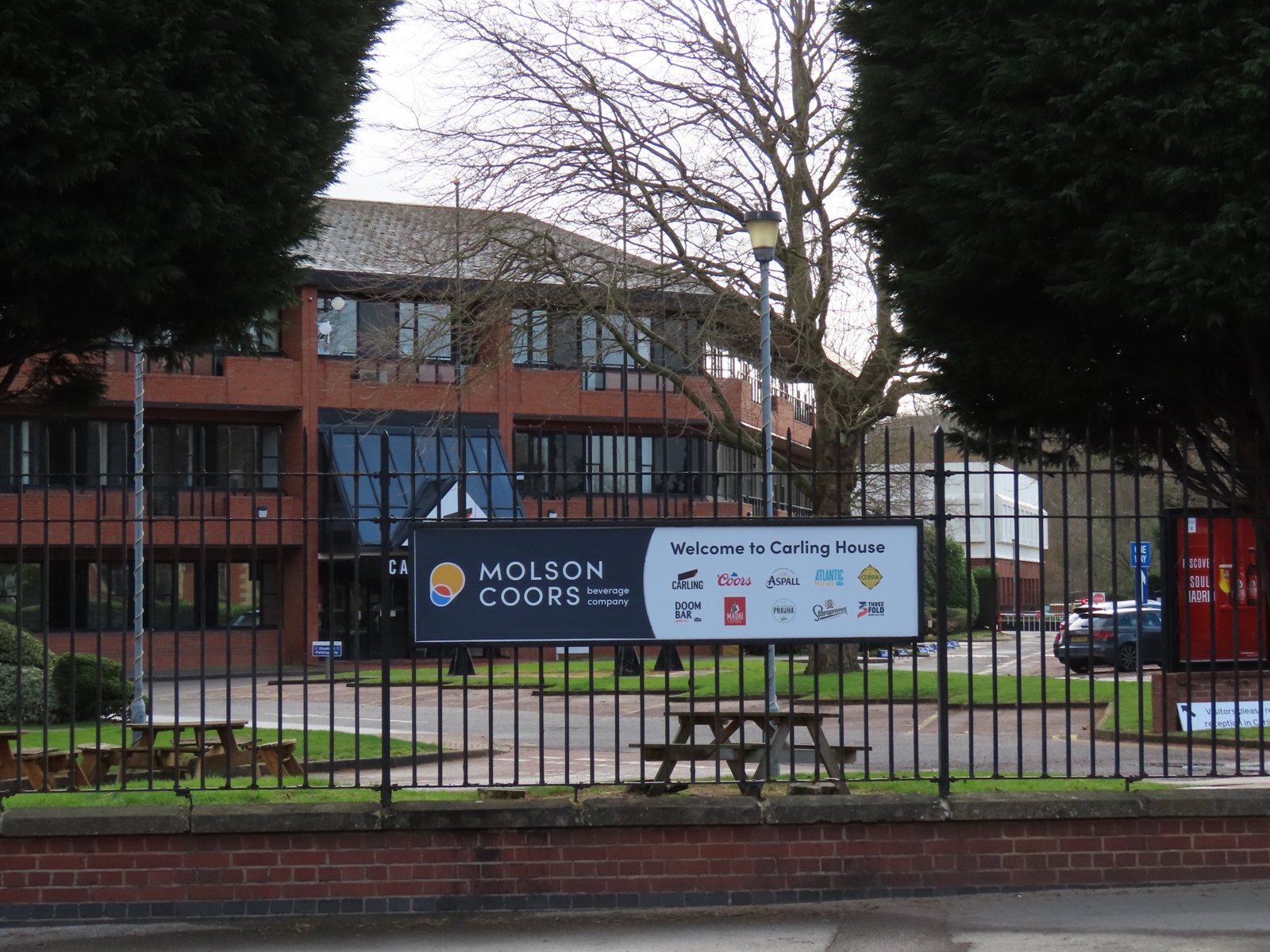 Much of the black paint has worn away from the lower portion of this lantern.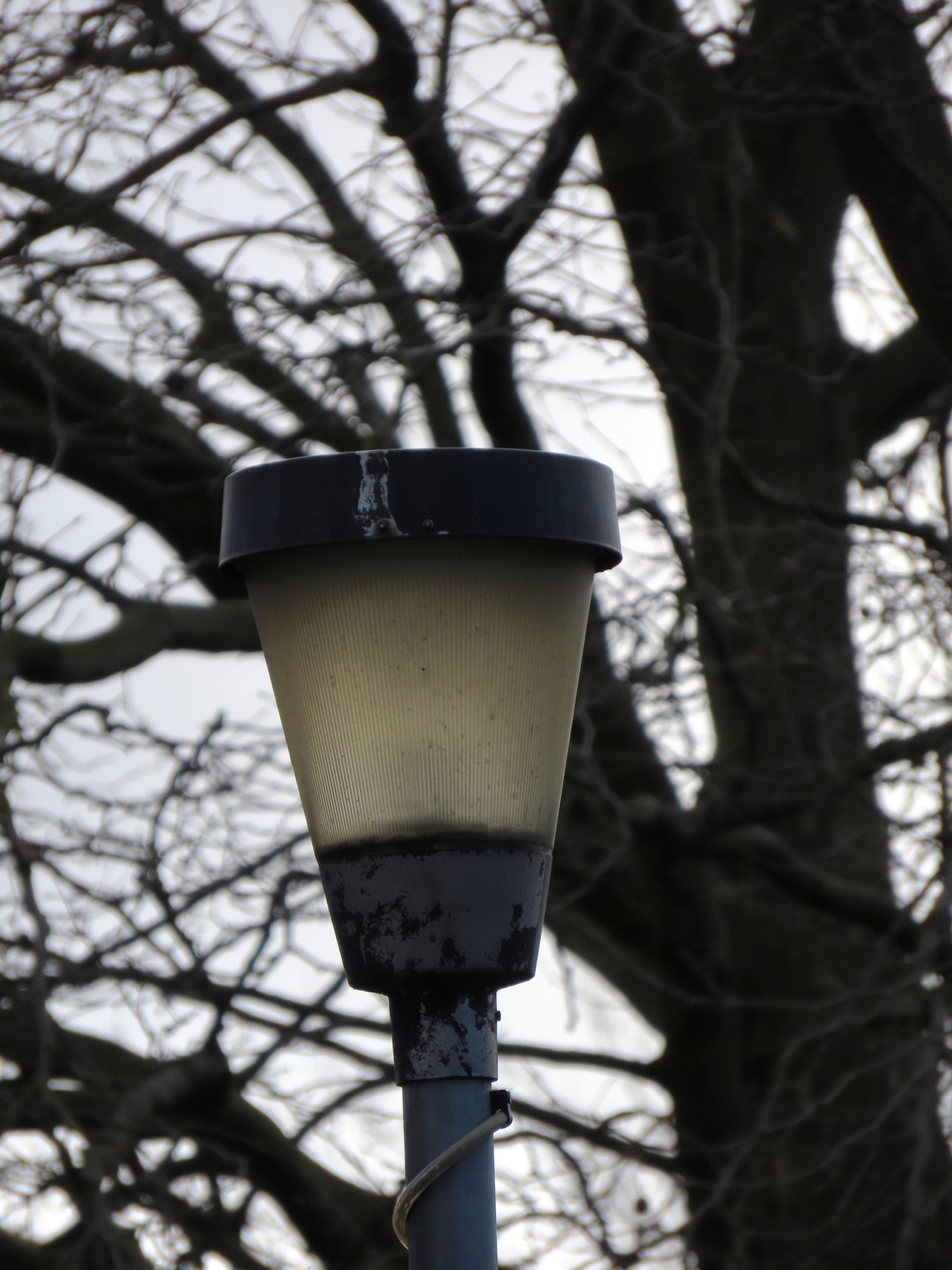 Two columns are visible from Meadowside Drive in this view; the lantern fitted to the right-hand column was dayburning when the picture was taken.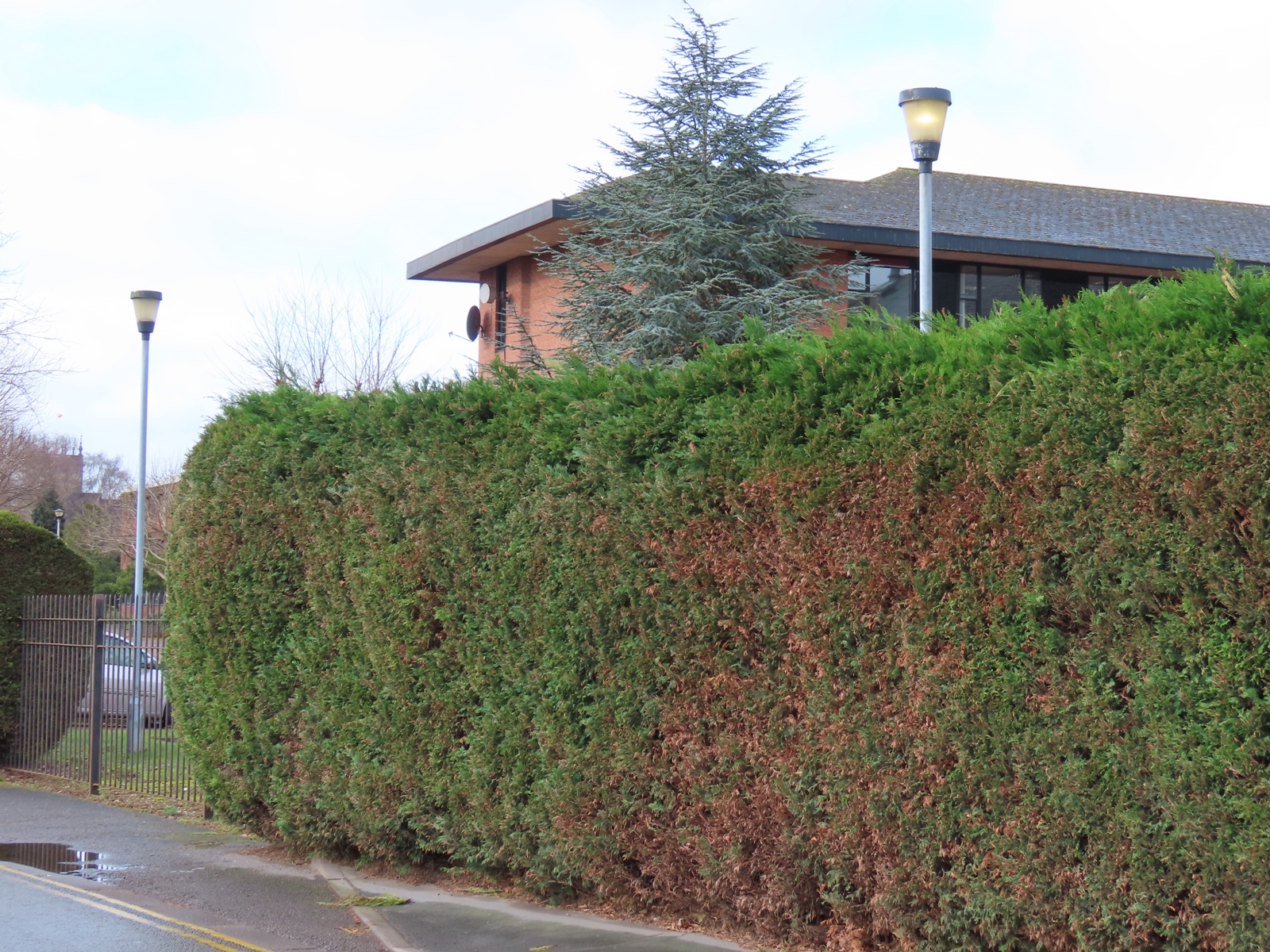 The lantern is fitted with some sort of LED lamp these days, although I believe that they all ran high pressure sodium (SON) lamps previously.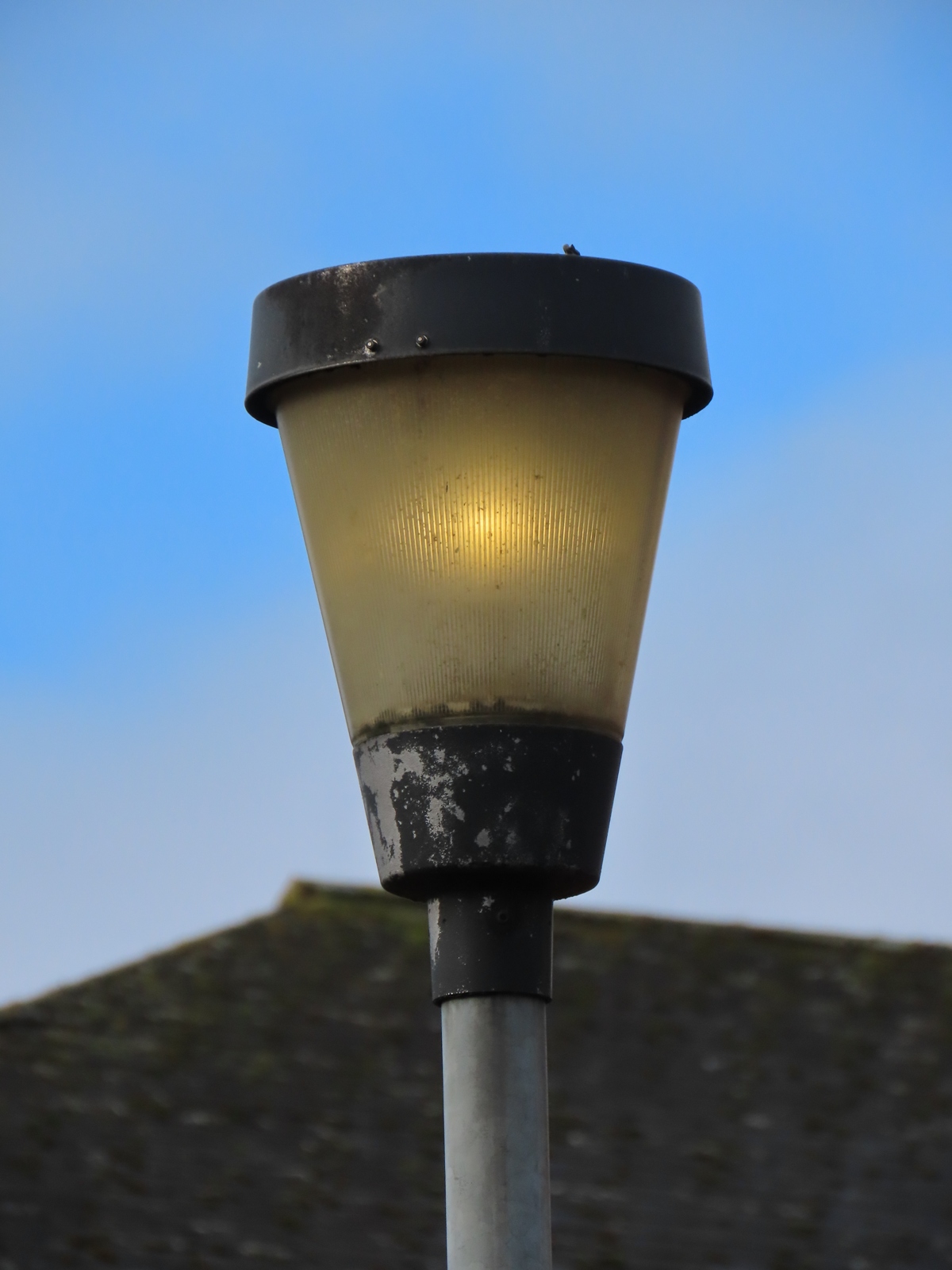 The method of control for these lights is not known, as several others were dayburning at the same time, suggesting that there could be multiple lighting circuits, with the one feeding these lanterns having a faulty photocell control.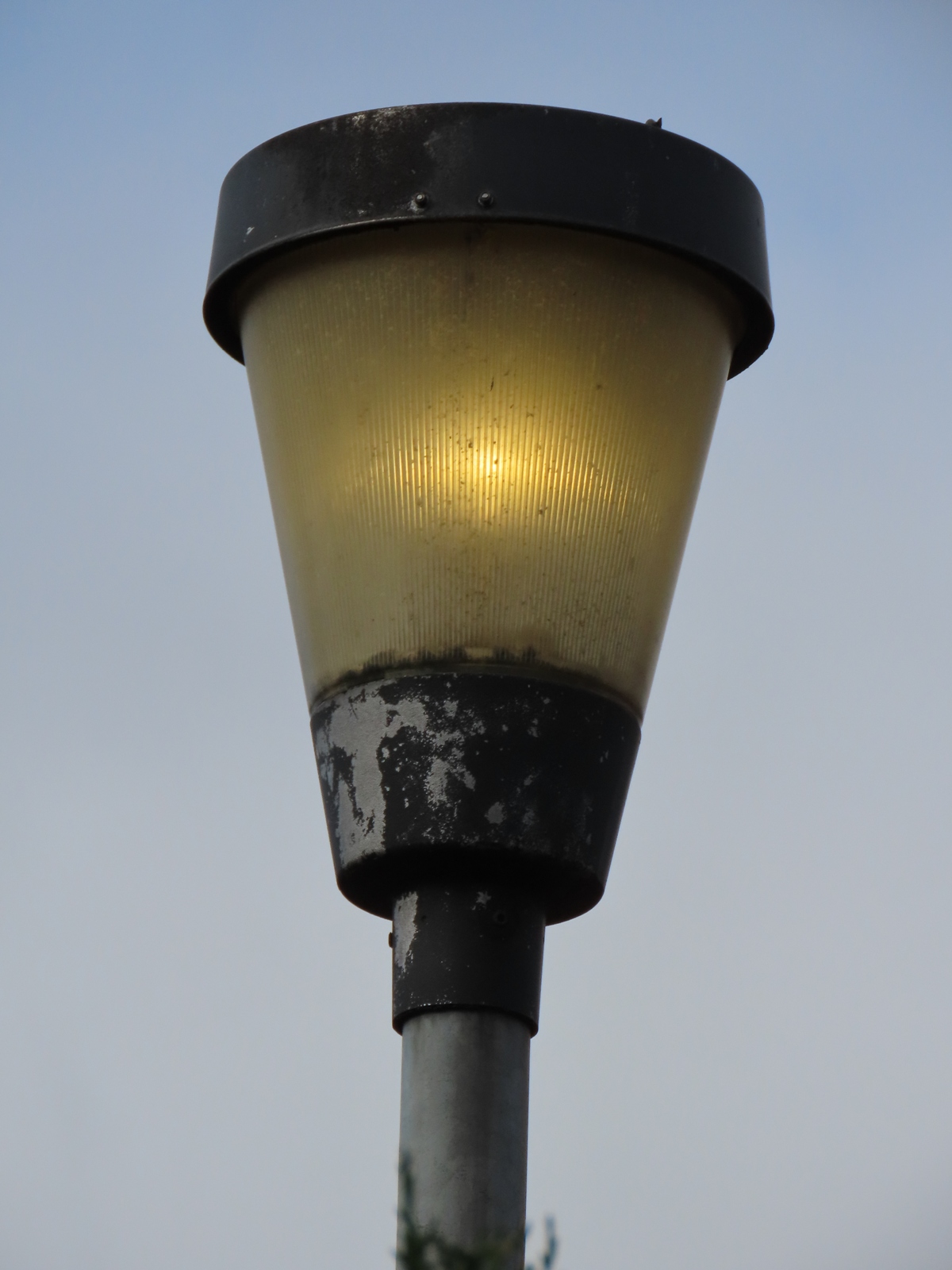 The left-hand lantern remained unlit, however.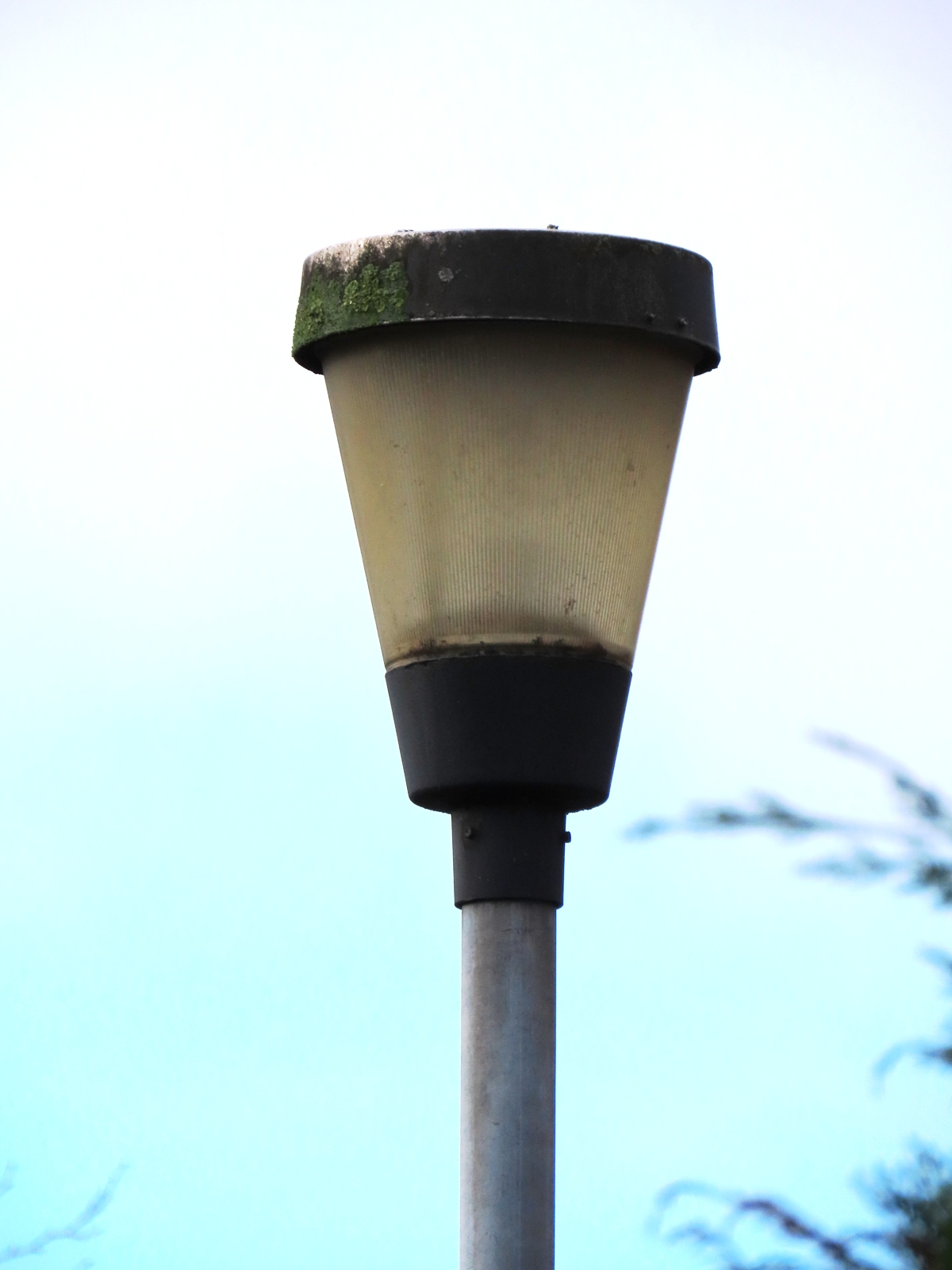 ---
CLICK HERE TO MAKE A MONETARY DONATION
© 2002 - English Street Lights Online