21FB. Off Meadowside Drive, Burton-upon-Trent, Staffordshire Attached to two steel poles are disused Benjamin 'Duoflux' shovel floodlights overlooking an overspill car parking area. Formerly, the car park was occupied by one of the Town's many breweries, and the installations may date from those days, although the site had been redeveloped in the 1960s as the Riverside Centre (Bargates Shopping Centre), and so, they may date from then instead. This building was demolished in 2012, and the only structure remaining on the site today is a small brick building - this dates from the brewery days, and served as the well-head used in supplying water from the adjacent River Trent for the brewing process - rights to extract water from in place remain in place, which is probably why it is still standing.
The southernmost of the two installations is pictured below.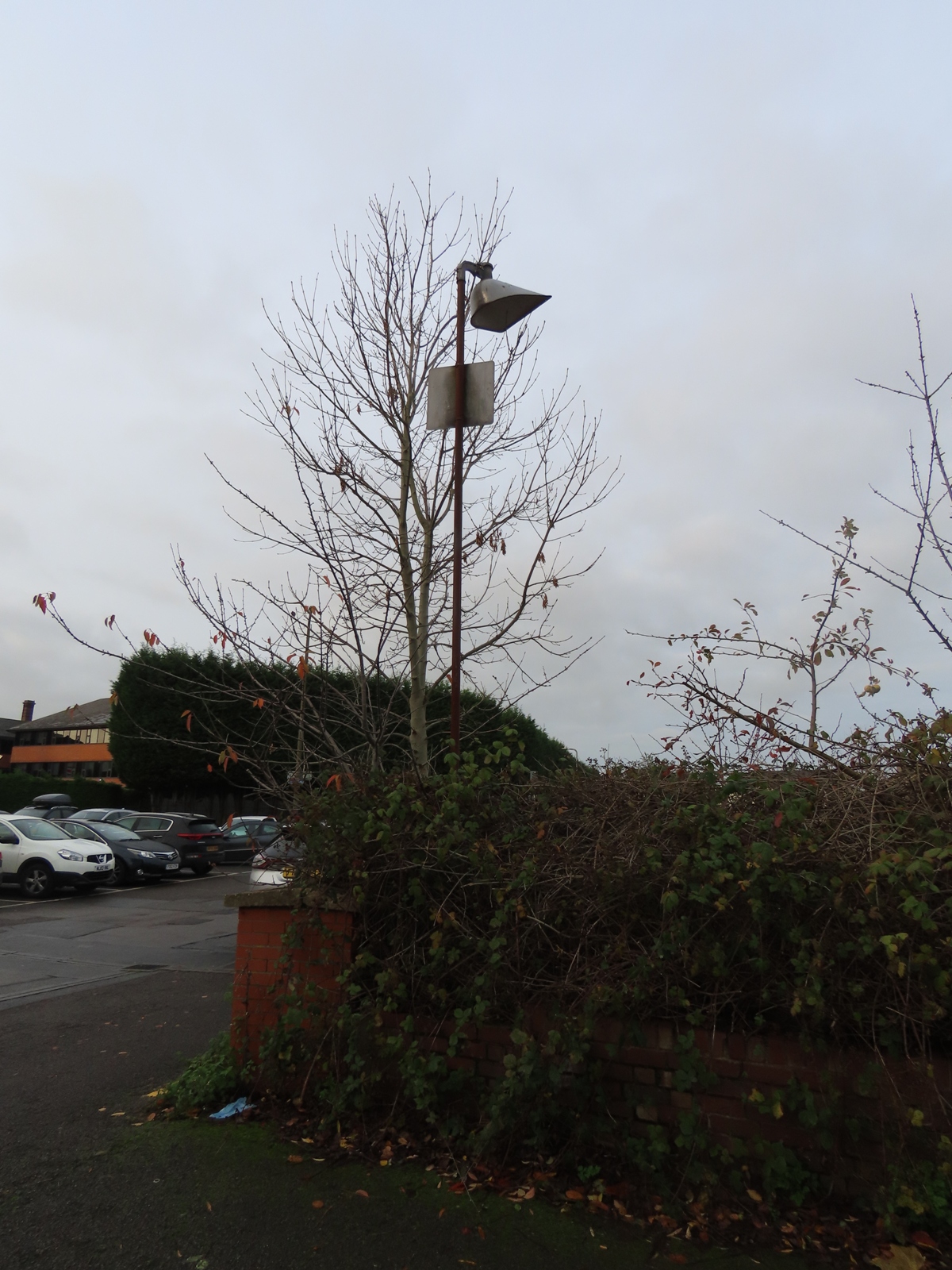 This example is the same as my own design is, with a post-top bracket fitted to the floodlight.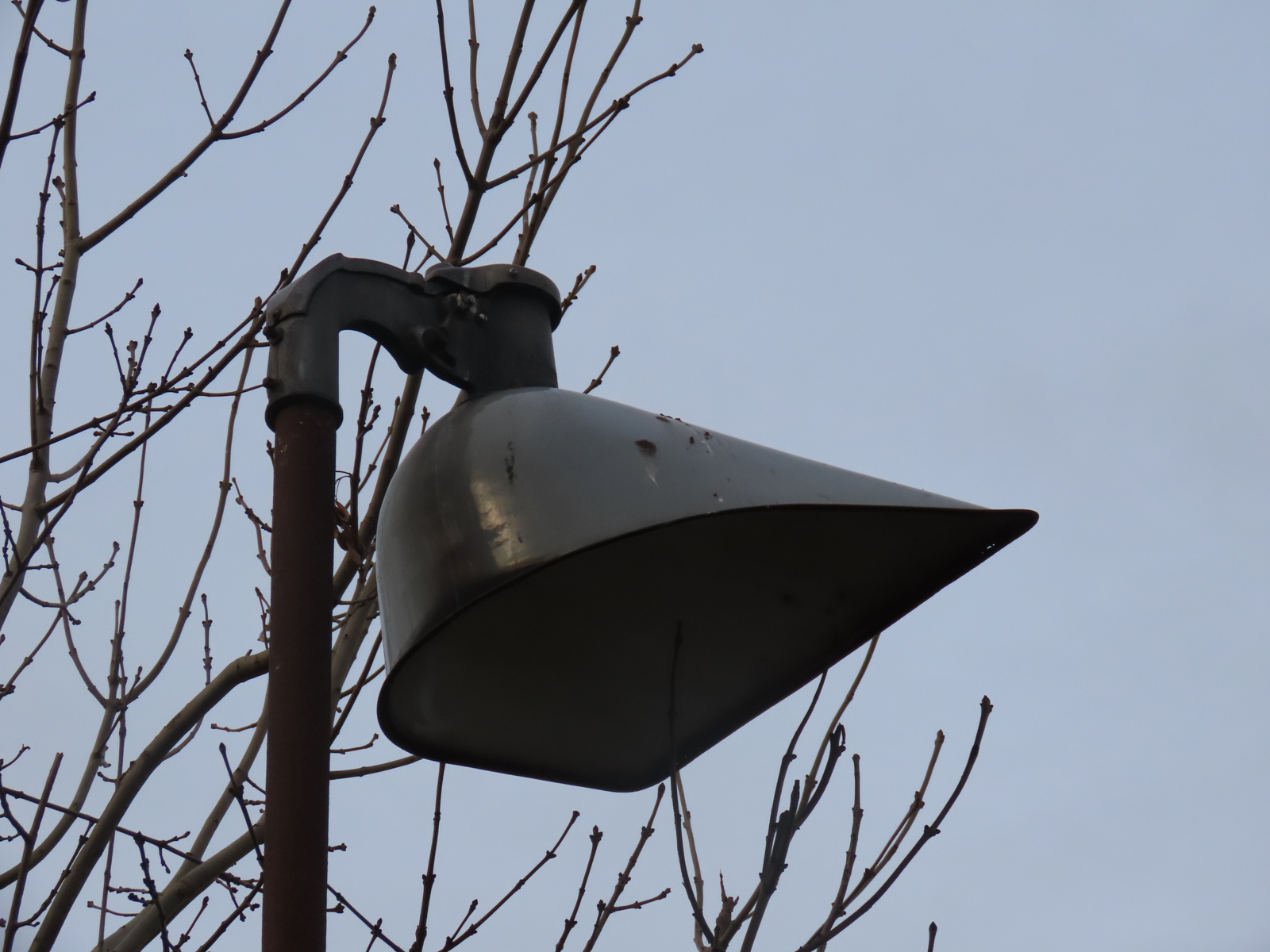 Although the shovel part of the floodlight is in reasonable condition, part of the enamelled steel along the front edge has rusted through, and (as with mine), the aluminium shim that would surround the lamp is corroded and damaged.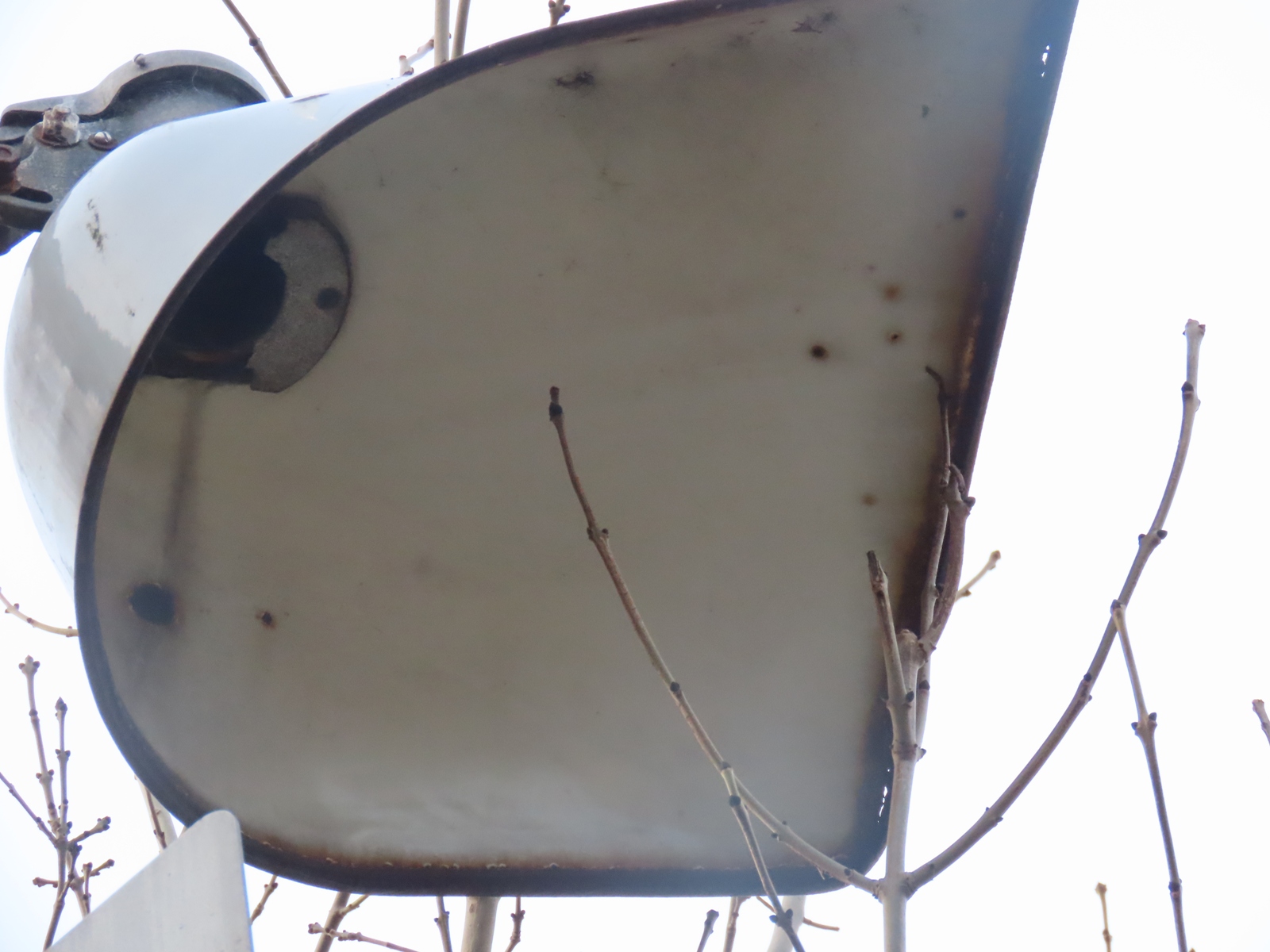 ---
CLICK HERE TO MAKE A MONETARY DONATION
© 2002 - English Street Lights Online