21HA. Horninglow Street, Burton-upon-Trent, Staffordshire Further along Horninglow Street from the previous Survivor is a vacant site, which used to be a vehicle parts shop, and a petrol station prior to that, but even by 2008, the buildings were derelict, and had been demolished by 2016, leaving two sheet steel base-hinged columns supporting Atlas Alpha 3 lanterns as the sole remainders of the land's former use. Despite the years of abandonment (although, the site re-opened as a car park for a brief period in 2019), the lanterns are intact, and show no signs of vandalism.
The two installations are identical in appearance to those seen on Osmaston Road, in Derby City Centre.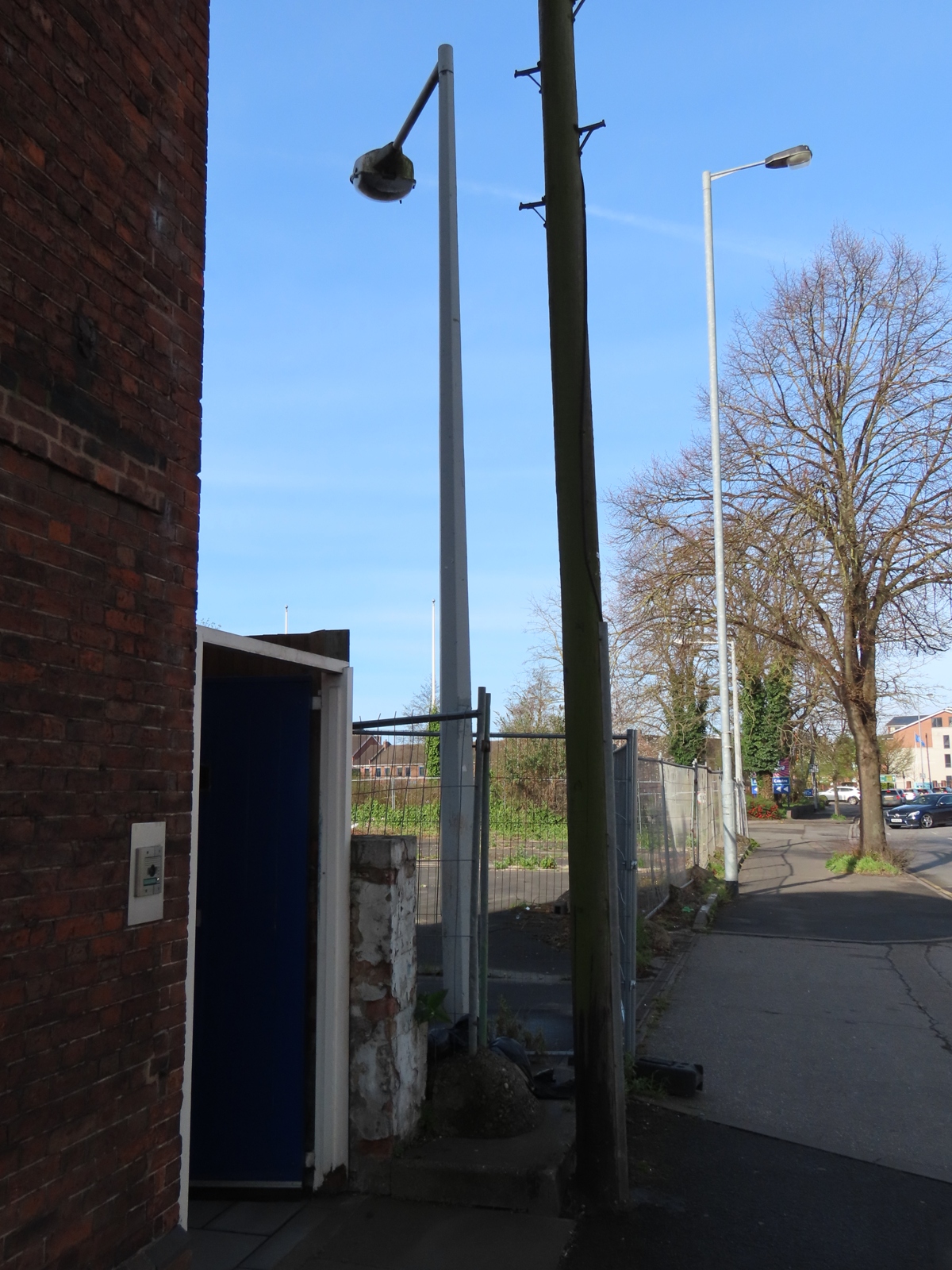 The front-right bowl clip has detached on this lantern, allowing detritus to gather within the lantern.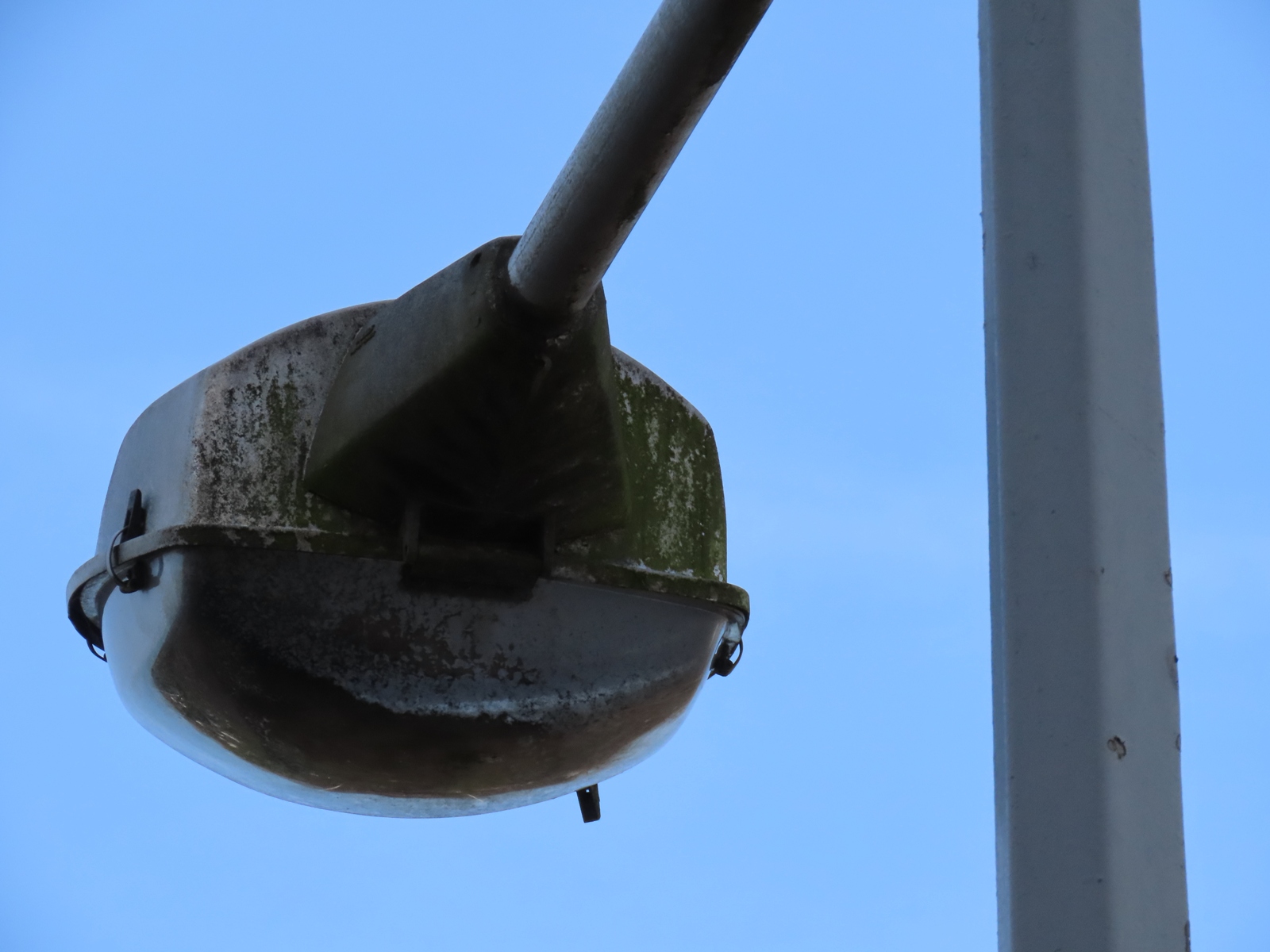 The columns are possibly an Abacus product, as the hinged part resembles the type seen on the company's tubular columns.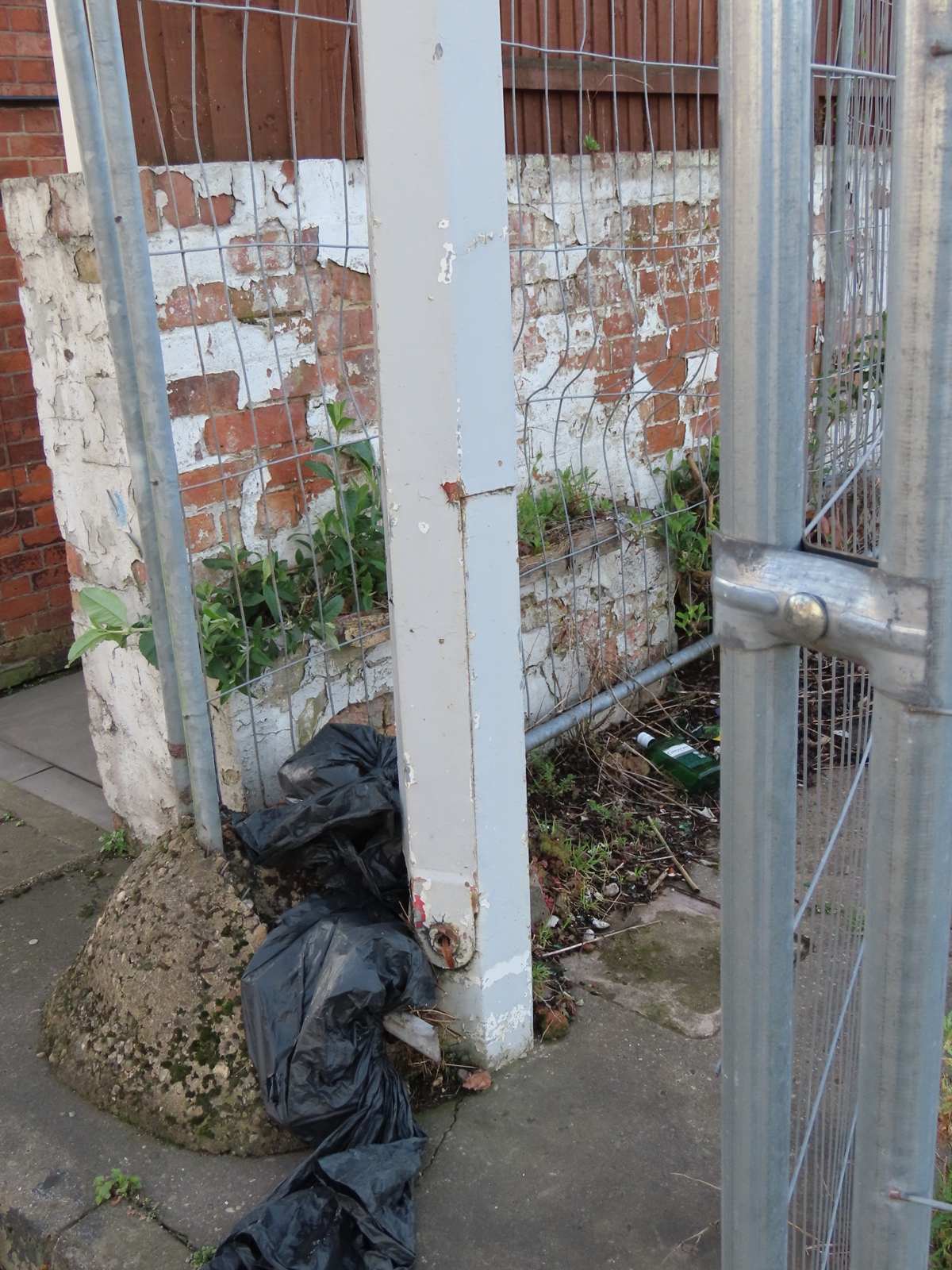 The second column is at the other end of the site.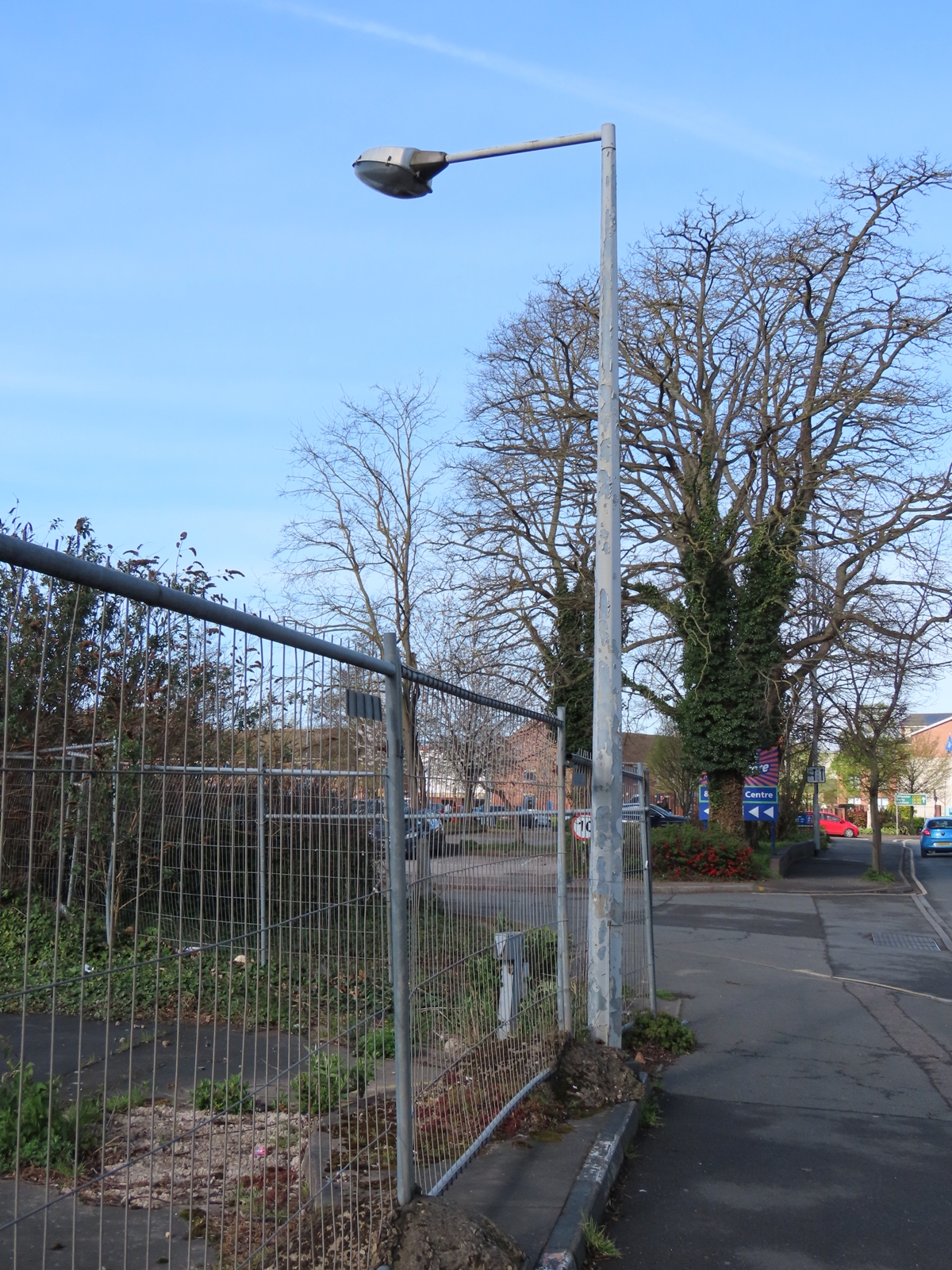 This lantern is in (slightly) cleaner condition.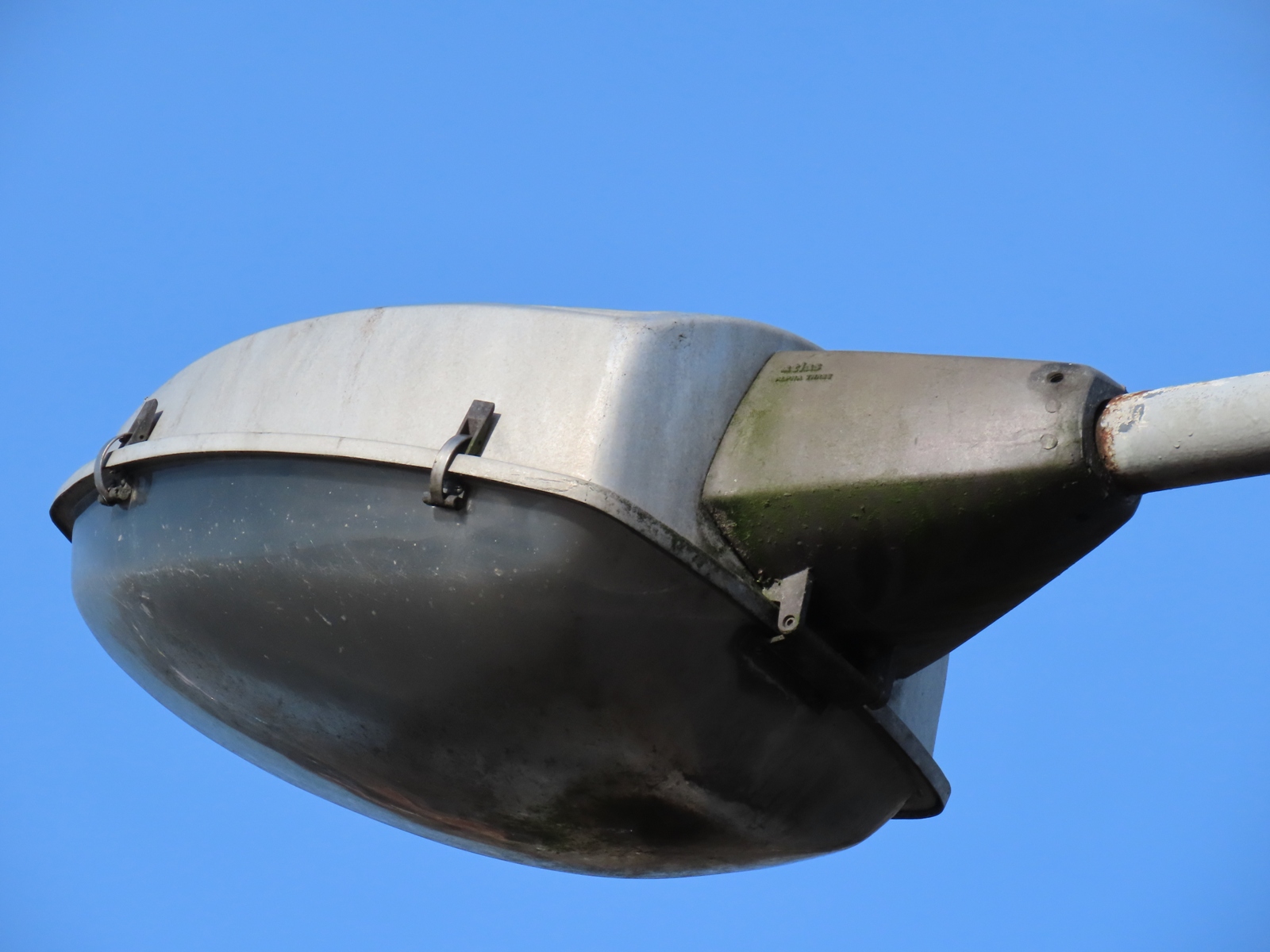 The rear casting includes the "atlas ALPHA THREE" wording.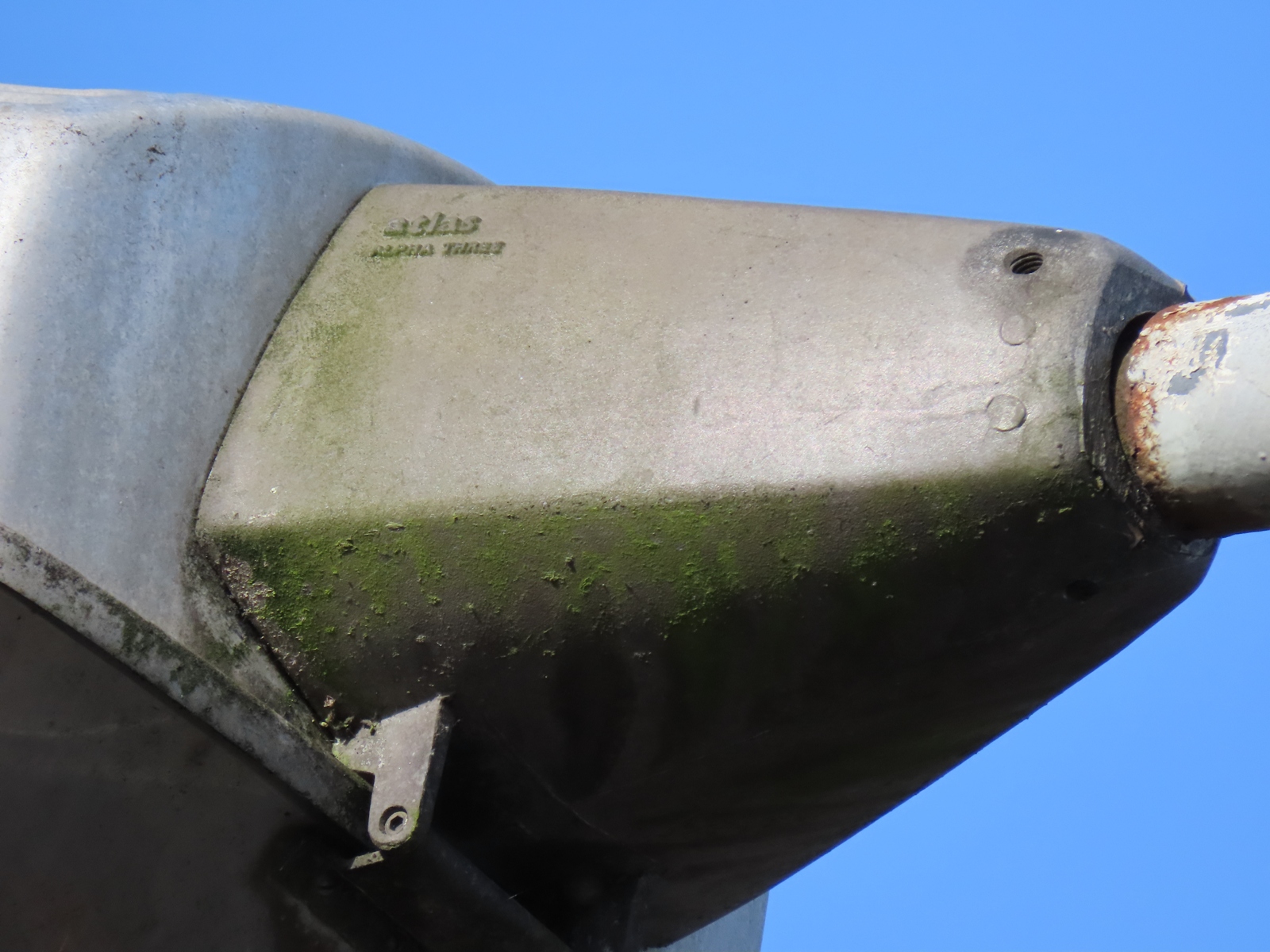 Although difficult to see here, an elliptical lamp (probably a 250 Watt MBF) remains within this lantern.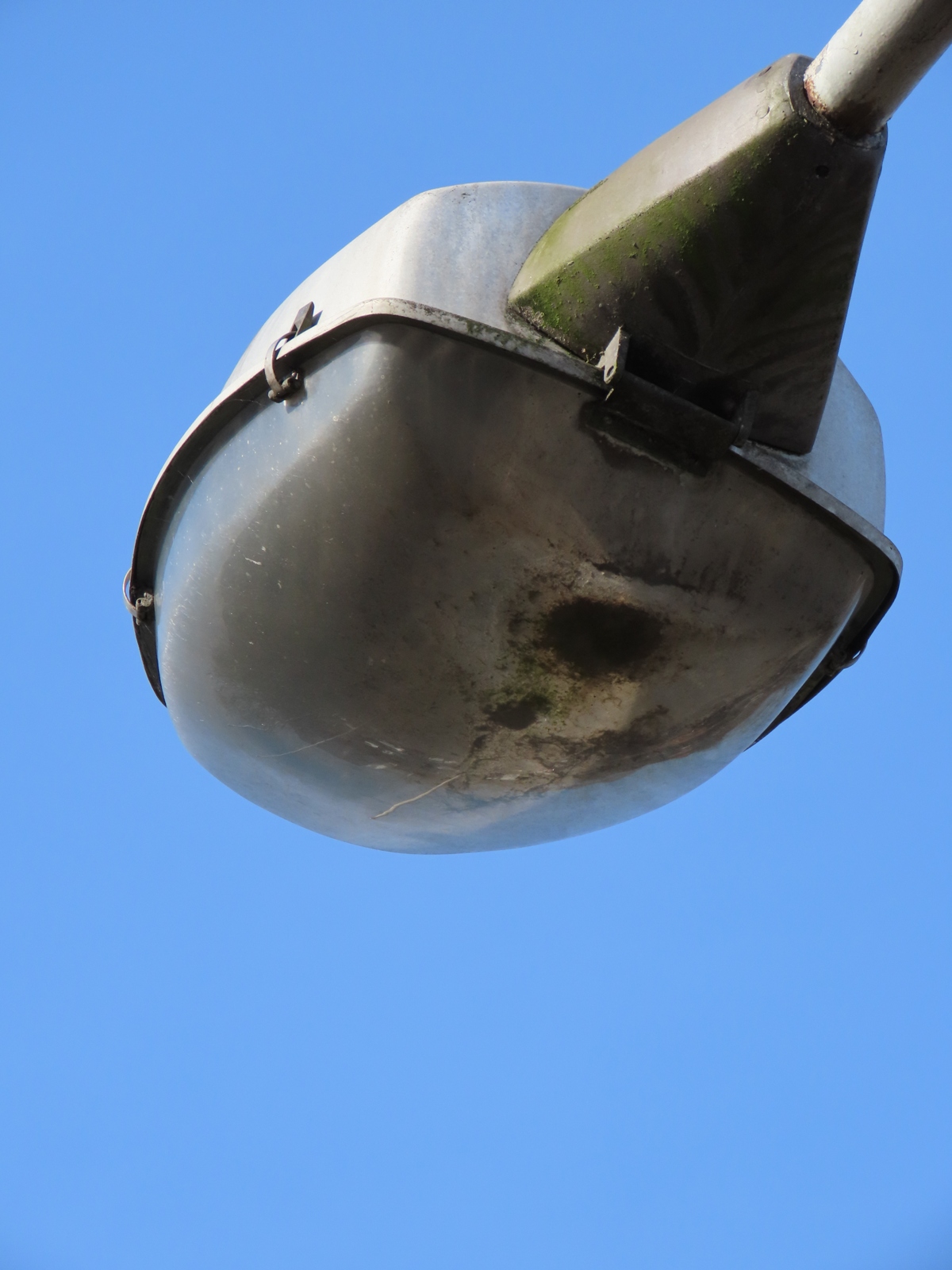 ---
CLICK HERE TO MAKE A MONETARY DONATION
© 2002 - English Street Lights Online