21d. Woods Lane, Burton-upon-Trent, Staffordshire. Between the junctions for Merrydale Road and Brizlincote Street is a Phosco P152 35 Watt SOX lantern fitted to a Stanton 7 concrete swan neck. The installation is in good condition for its age - although a slight crack is present on the front of the column. The lantern is fitted with a two-part cell these days; however it is possible that time switch control was originally employed. The lantern might also not be what was originally fitted - see below for details.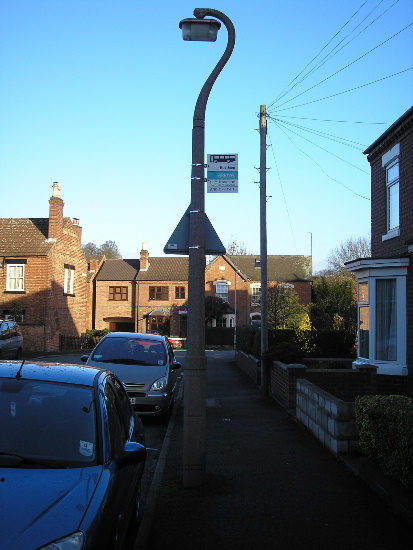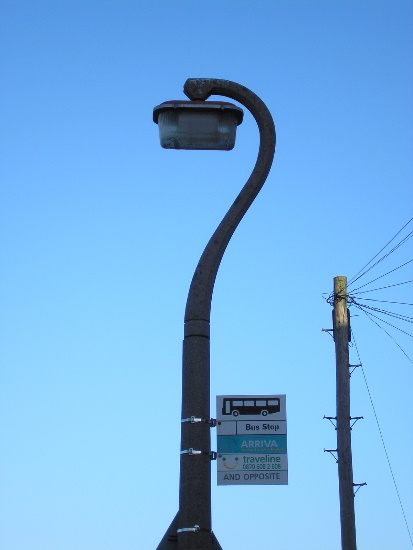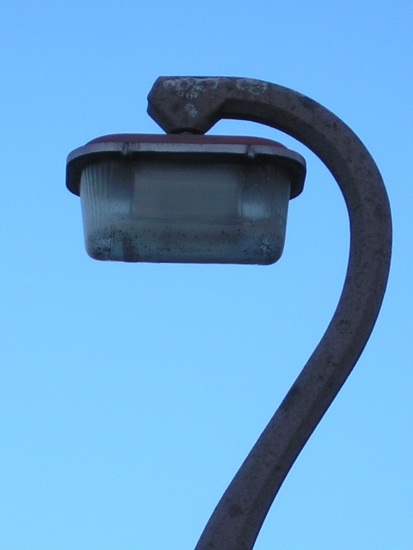 Evidence of earlier lighting on the road still exists - Woods Lane today is shorter than it used to be due to the construction of Violet Way and Grafton Road. The disused part of the road now serves as parking spaces for the houses but a single column remains. This is also a Stanton 7; however, an ELECO HW-852 lantern is fitted here. The bowl on the lantern has gone cloudy over time; however I am told that the lantern is simply fitted with a tungsten lamp. The lantern continued to be maintained until the early 2000s - it is currently unlit but hopefully it will work again before too long. Certainly, the time switch is believed to remain in the column base.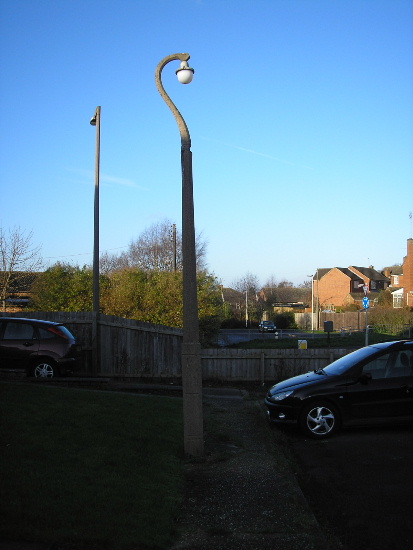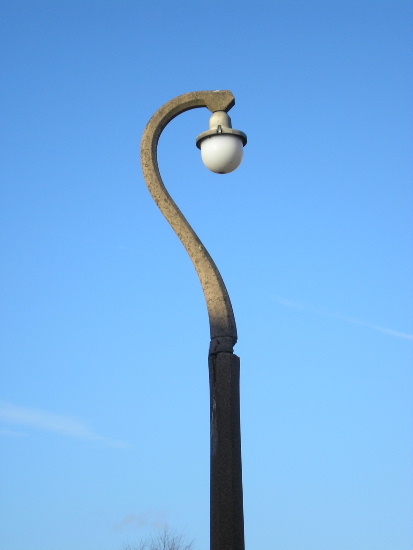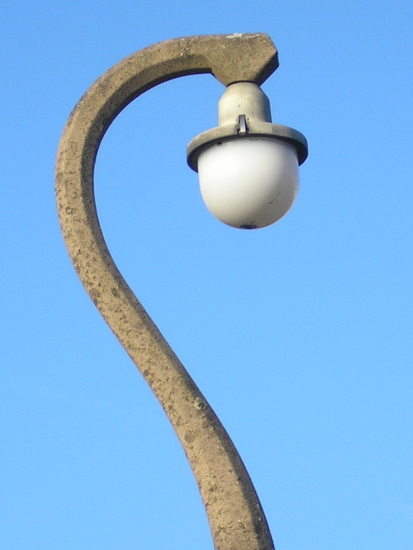 Since capturing these images, both installations have been removed - the one supporting the HW-852 was not replaced.
---
CLICK HERE TO MAKE A MONETARY DONATION
© 2002 - English Street Lights Online