The installation is partially obscured by foliage, to the extent that I assumed that the column was base-hinged when I first saw it (it isn't).
Whilst the glass bowl appears to be damaged from this angle, this is actually just a cobweb.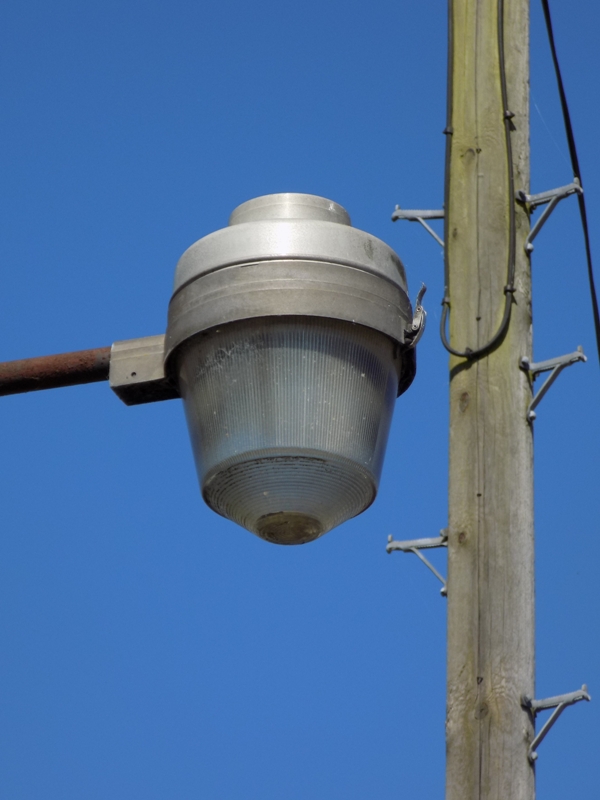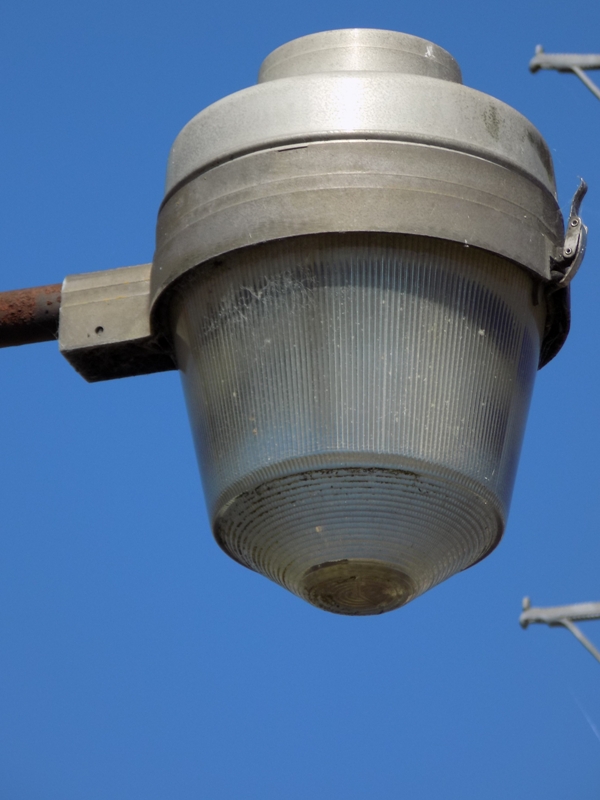 The change to a tapered bowl must have been an attempt to increase the amount of light being cast downwards through the refractors.
The same intricate refractor prisms exist on the underside of the bowl, however.
The design of the column and bracket is another indicator that this is, perhaps, a 'later' version of the Difractor.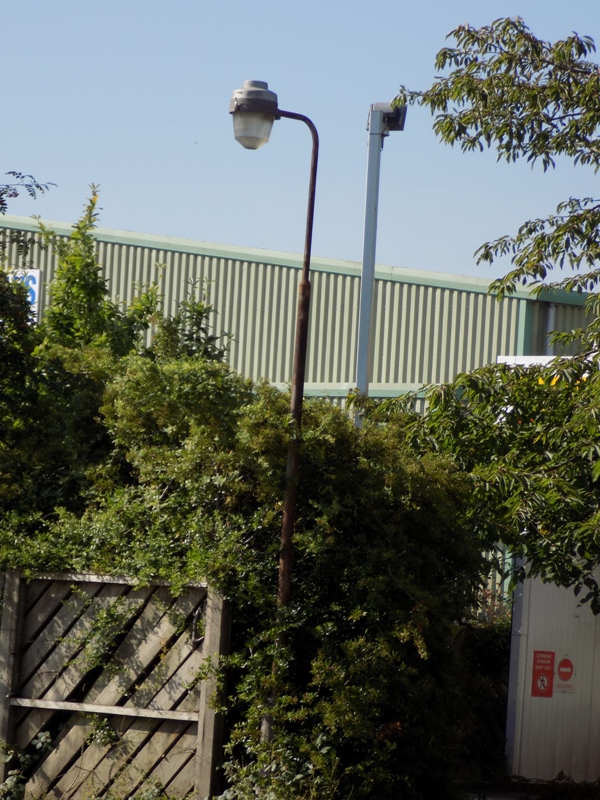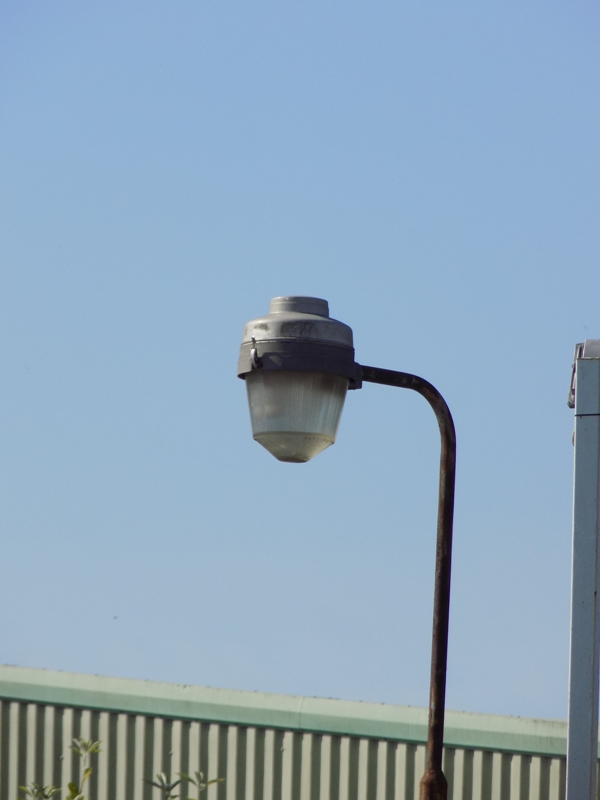 ---
© 2002 - English Street Lights Online