25. The Settlement, Ockbrook. Installed within the grounds of the former Ockbrook School are two fairly short tubular steel columns, with both supporting GEC Z5699 post-top lanterns. With the school having closed in July 2021 (after having existed, in some form or another, for over 200 years), the future of the two installations is uncertain, although some of the buildings are Grade II listed, and so there would be limitations on the amount of redevelopment that could occur, which may work to the lanterns' favour.
The first of the two installations is positioned alongside a former tennis court.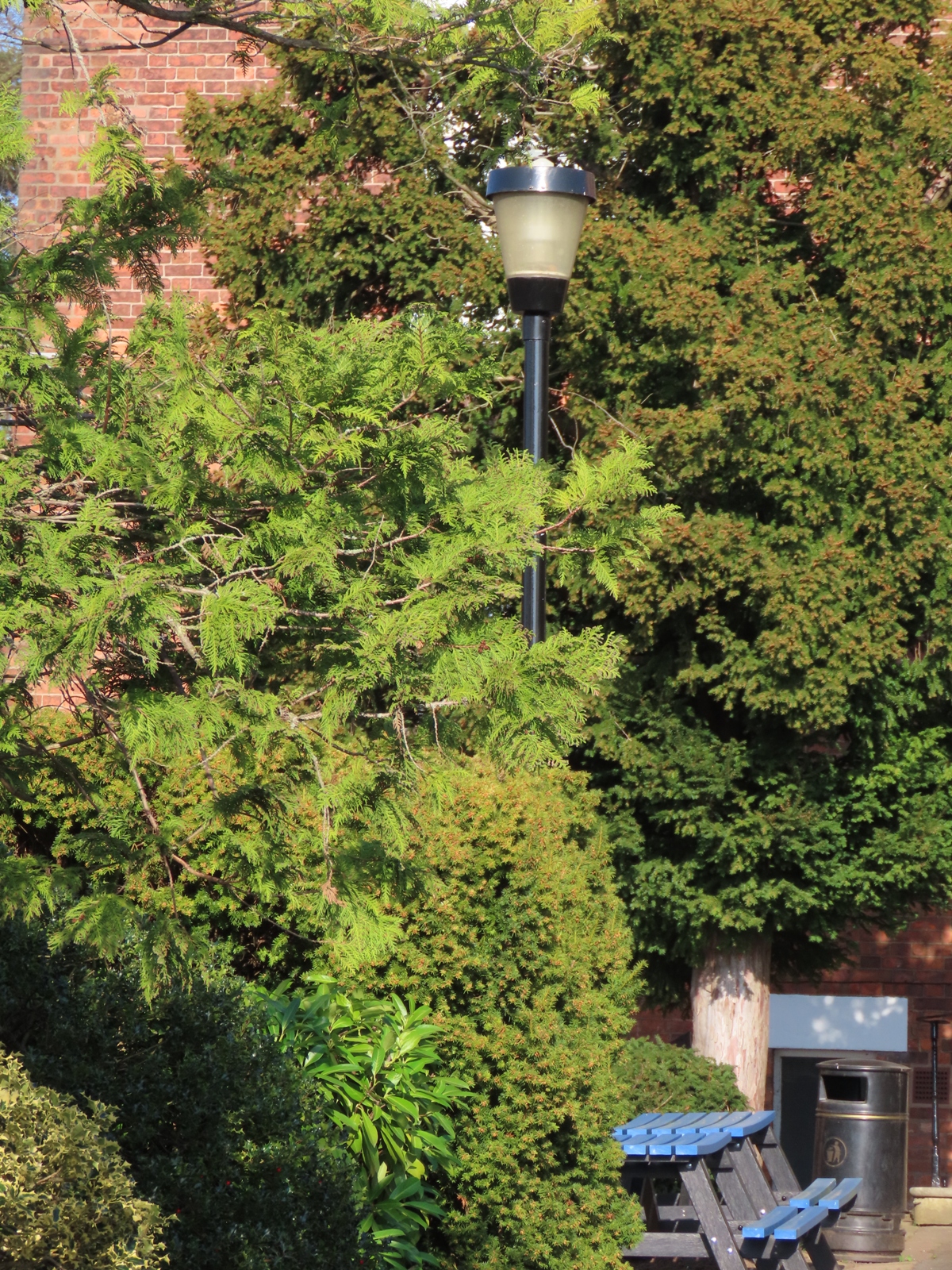 What looks to be an LED 'Corn' lamp is visible within the lantern, replacing the previous discharge lamp setup that would have been used previously.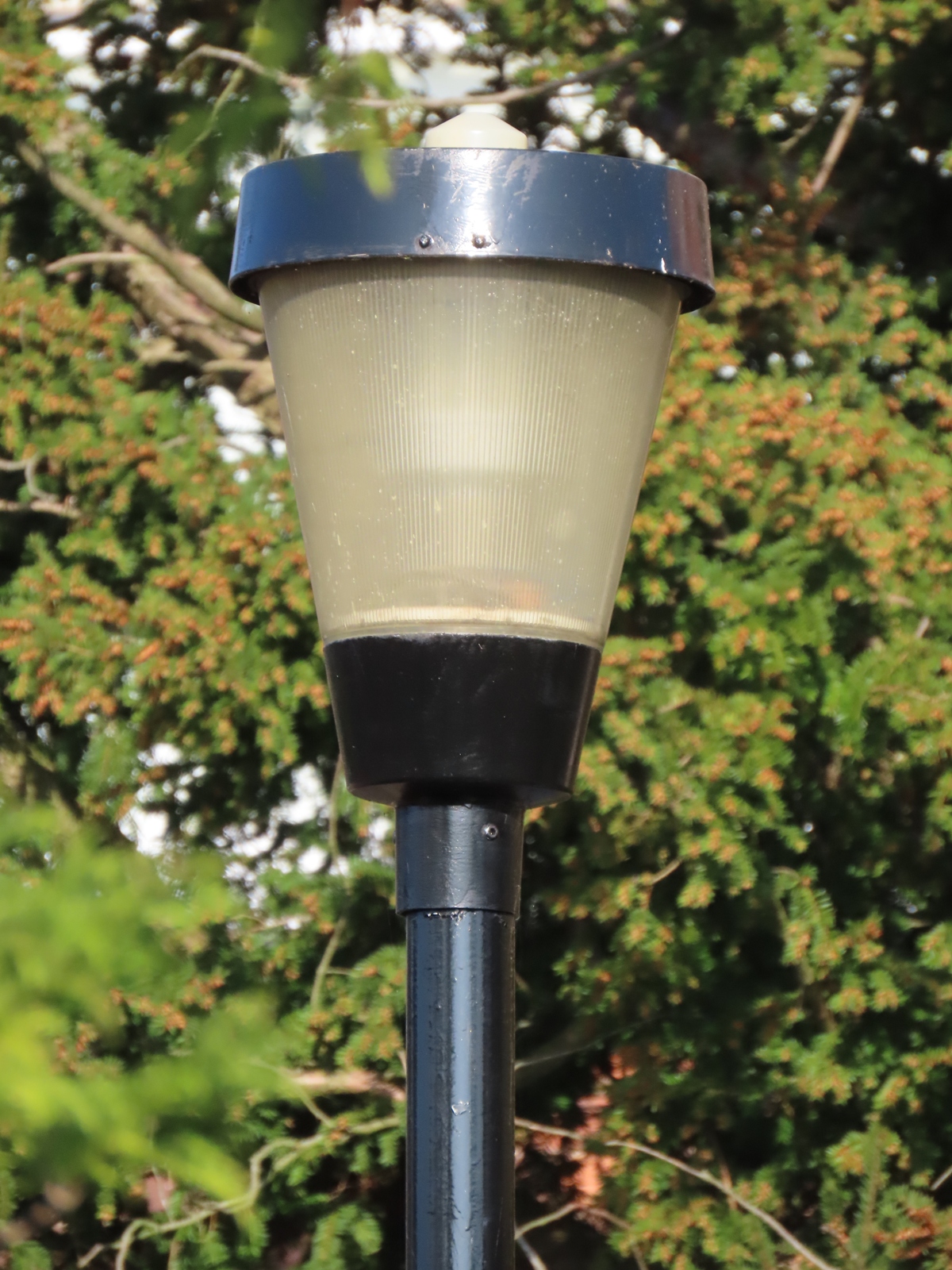 The second column is in a more open space, and is positioned adjacent a narrow footpath leading to the buildings.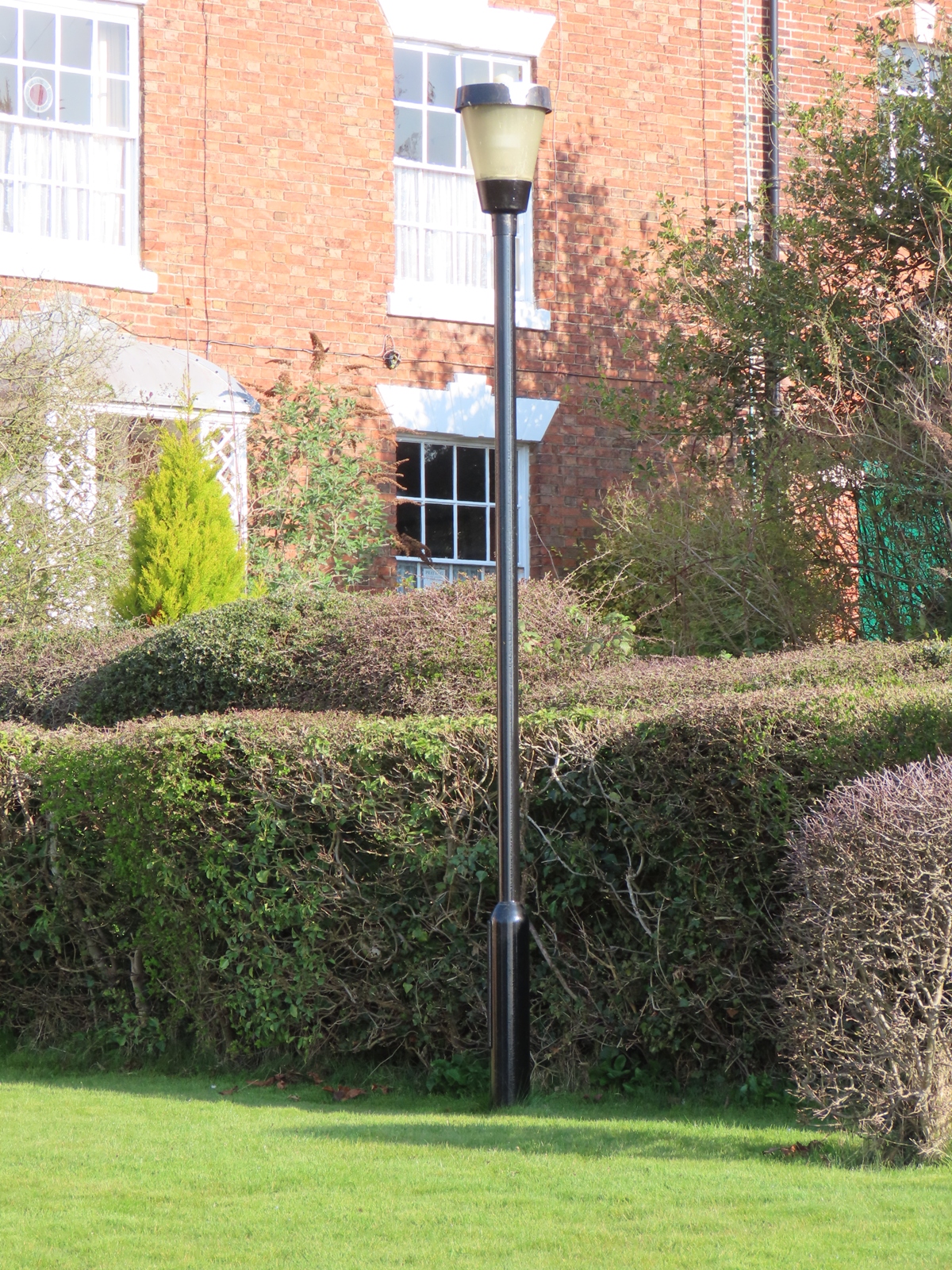 The metalwork of the two lanterns appeared to have been repainted at the same time as the columns were, although a large portion of the paint has peeled away from this lantern's canopy, exposing the aluminium beneath. Both lanterns have Zodion SS4 photocells to switch them on and off automatically.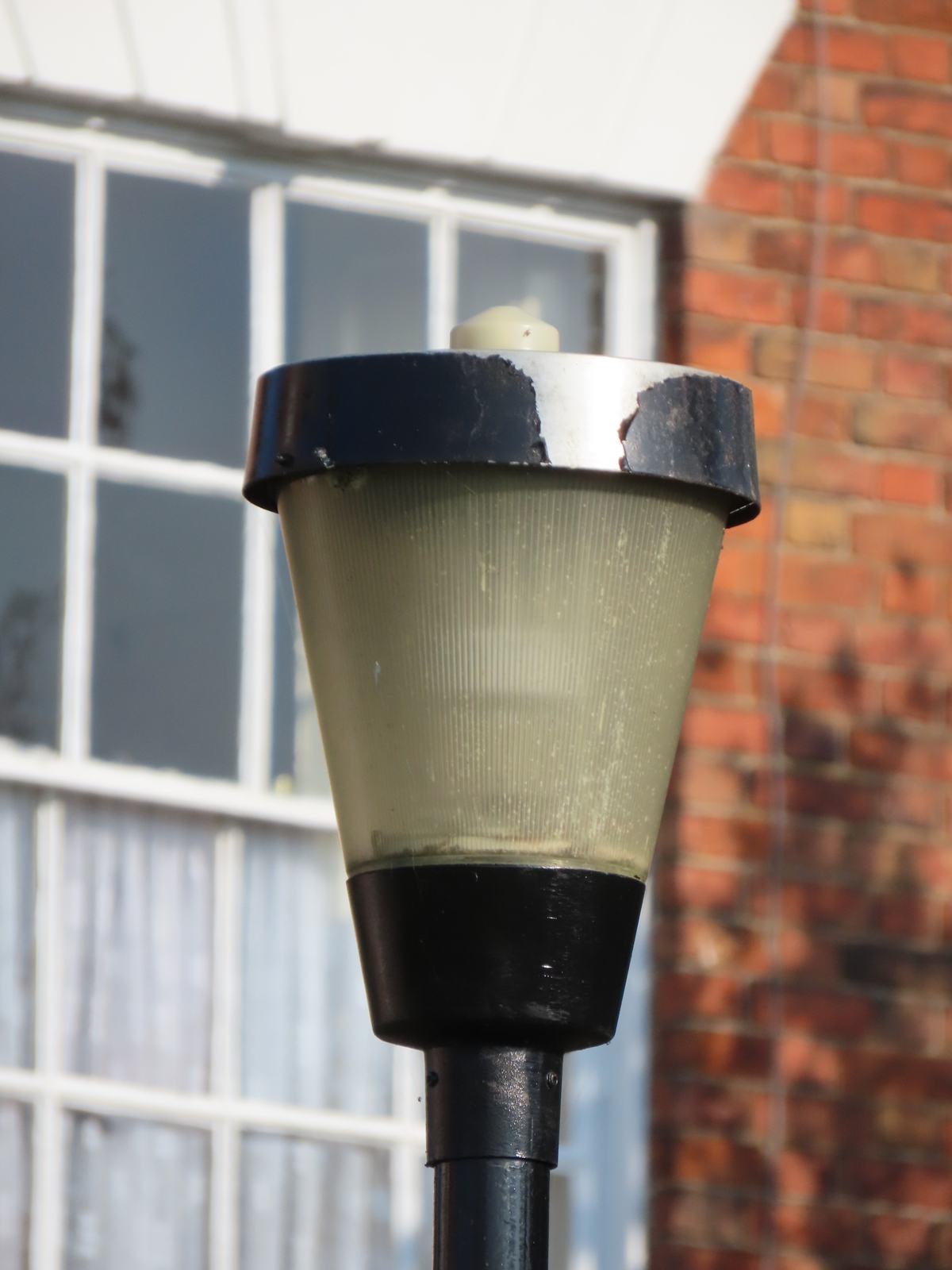 ---
CLICK HERE TO MAKE A MONETARY DONATION
© 2002 - English Street Lights Online