27E. Waterswallows Lane, Green Fairfield, Buxton Situated within a compound housing a rather sizeable National Grid electrical substation are three 5 m tubular steel columns, with at least one of these supporting a GEC Z5673 post-top (the second lantern is obscured by tree branches when viewed from the road, while the third is situated out of view from the road). The installations probably date from around the 1970s, as the architecture of the adjacent substation office buildings is from that era, and as with many substations that are lit, are unlikely to be run unless access to the substation is required after nightfall.
The more visible of the two columns is to be found right by the entrance gates.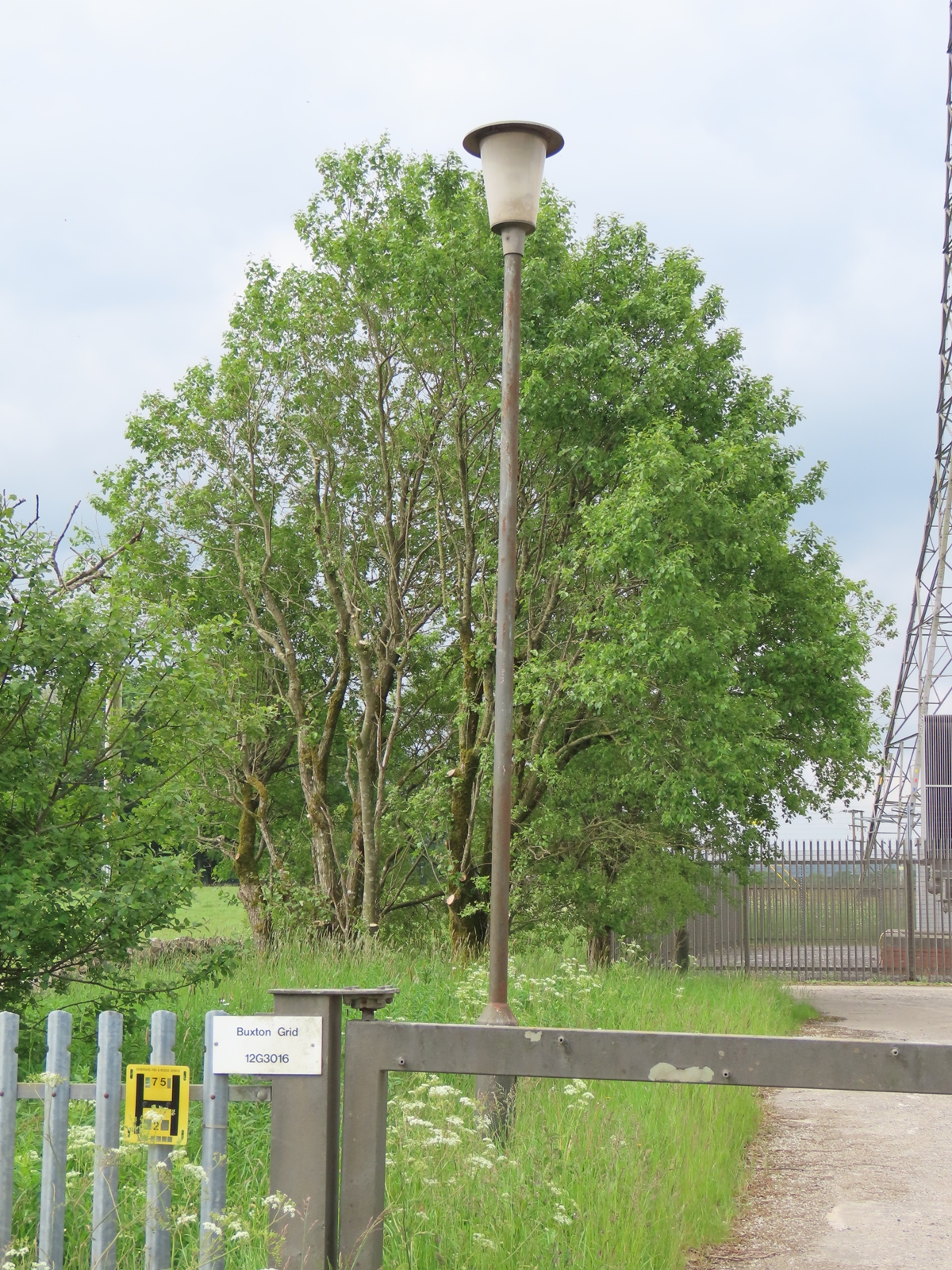 The lantern appears to be in good condition, with minimal discolouration having occurred to the bowl.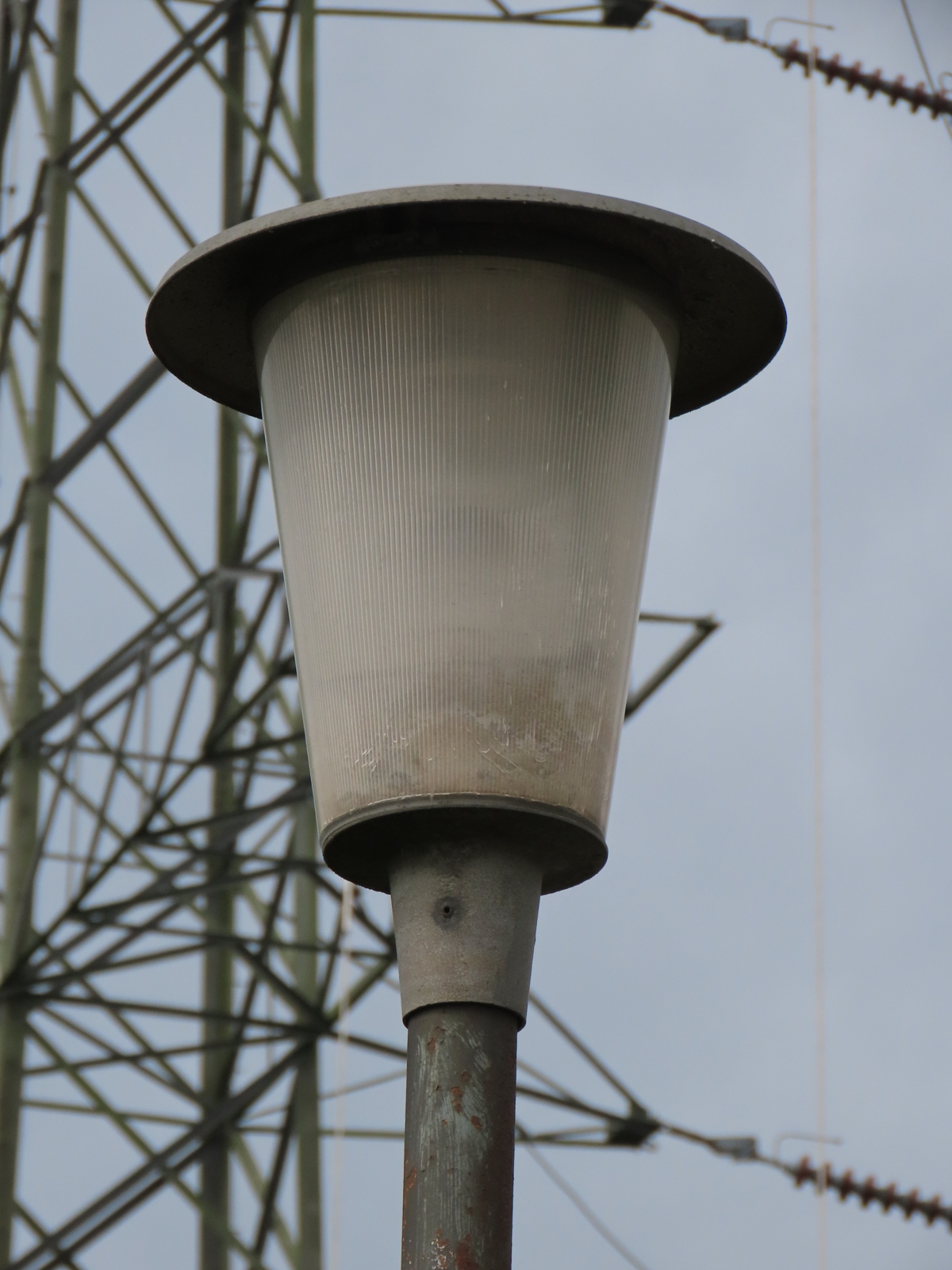 A clear tungsten filament (GLS) lamp appears to be installed within the lantern, with the accumulated dirt on the top of the lamp suggesting that it is not positioned correctly in relation to the glass refractor dome, which should surround the lamp.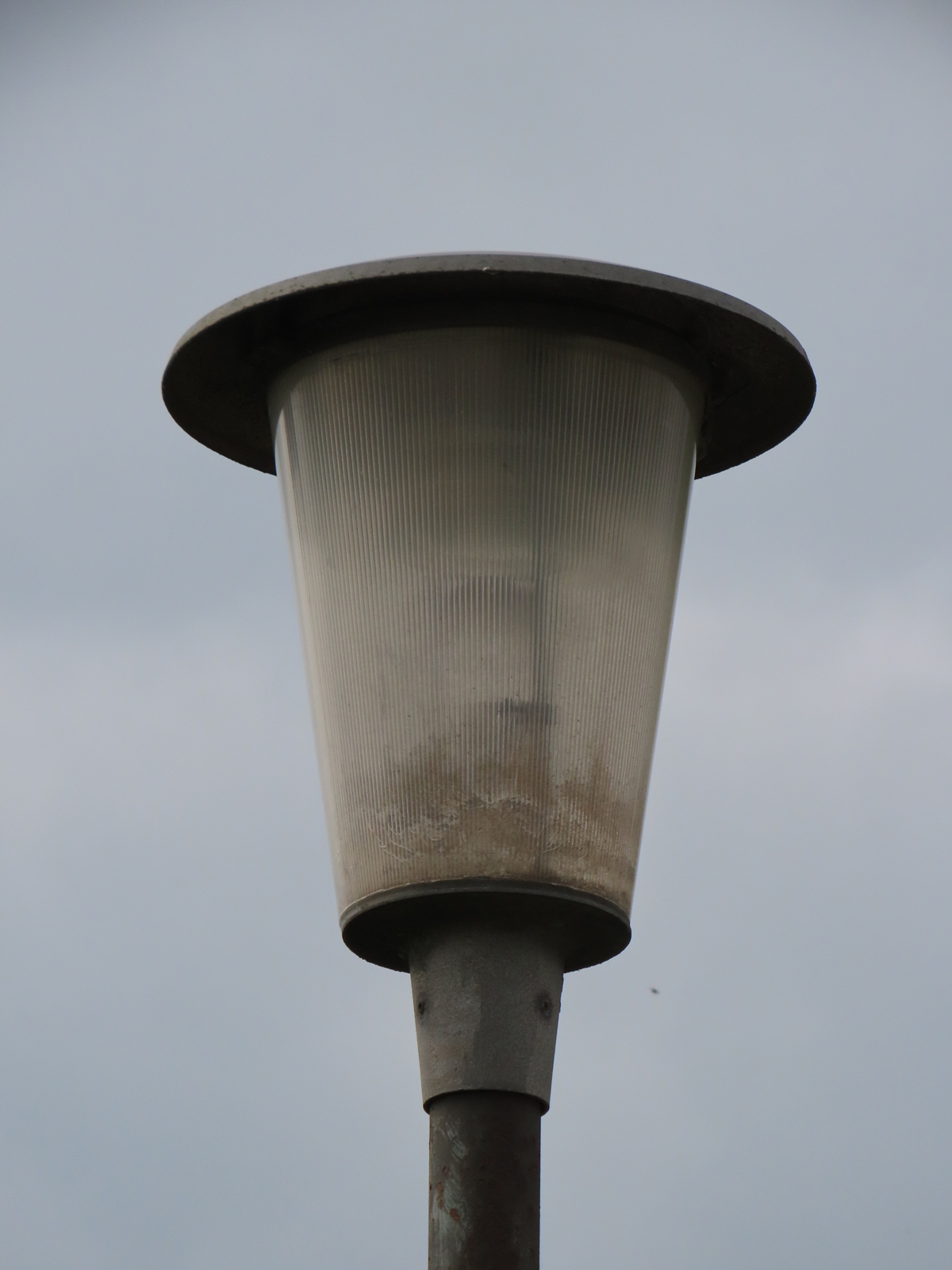 ---
CLICK HERE TO MAKE A MONETARY DONATION
© 2002 - English Street Lights Online