27F. Off Waterswallows Road, Tunstead, Buxton Located on the access road leading down to Tarmac's Tunstead Quarry and cement works are five 8 m Concrete Utilities 'Highway X' concrete columns supporting Thorn Alpha 8 lanterns, probably original to when the columns were installed in (approximately) the 1980s. The columns are in good condition, with none showing any signs of spalling.
The first of the installations is seen at the junction with Waterswallows Road itself.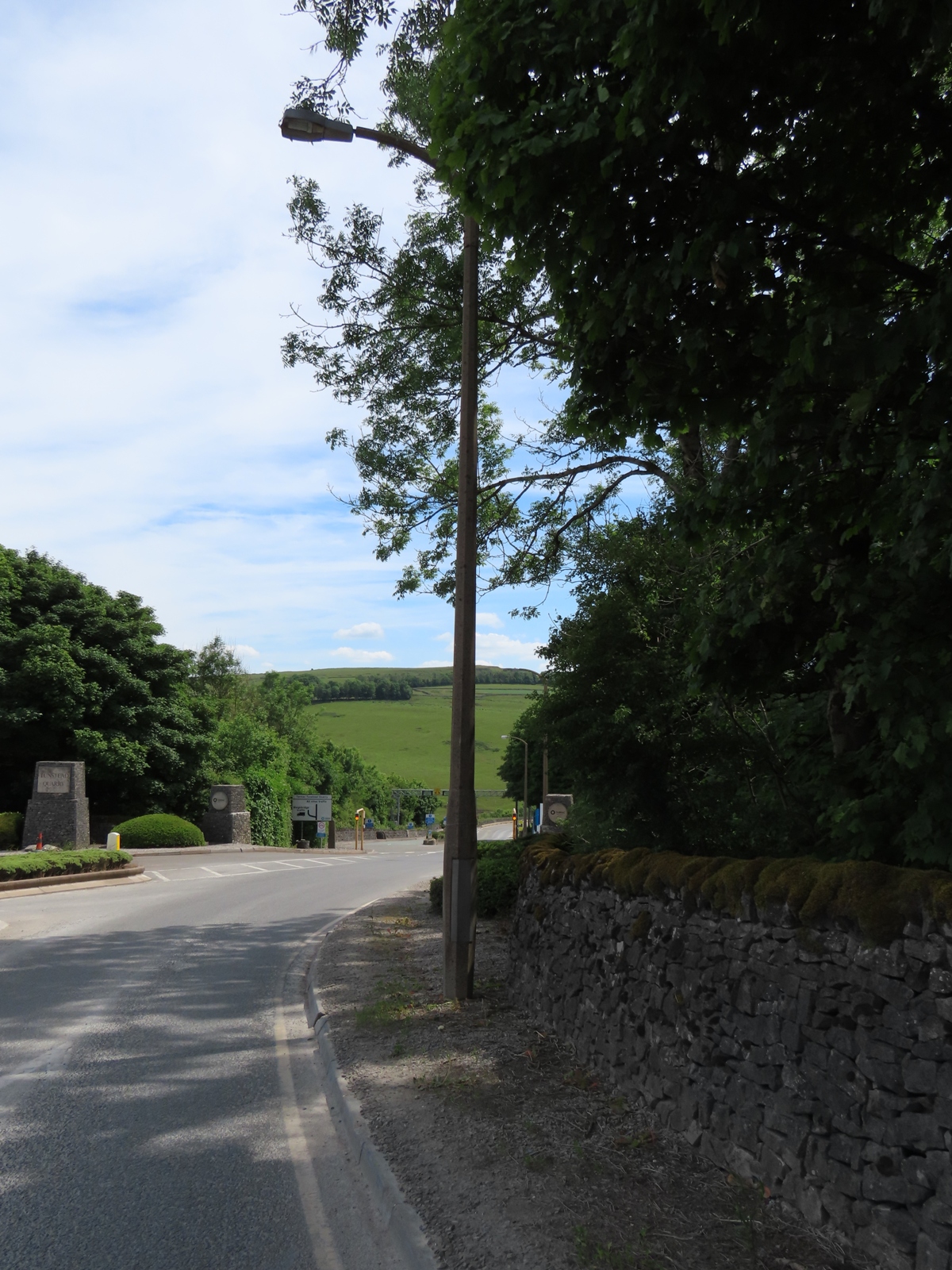 I assume that the Alpha 8s ran 150 Watt SON lamps when new, but today, are fitted with 'corn'-type LED lamps instead. The bowl is missing from this example - notice that the plastic toggle clip is broken, which hints at how the bowl came to be lost.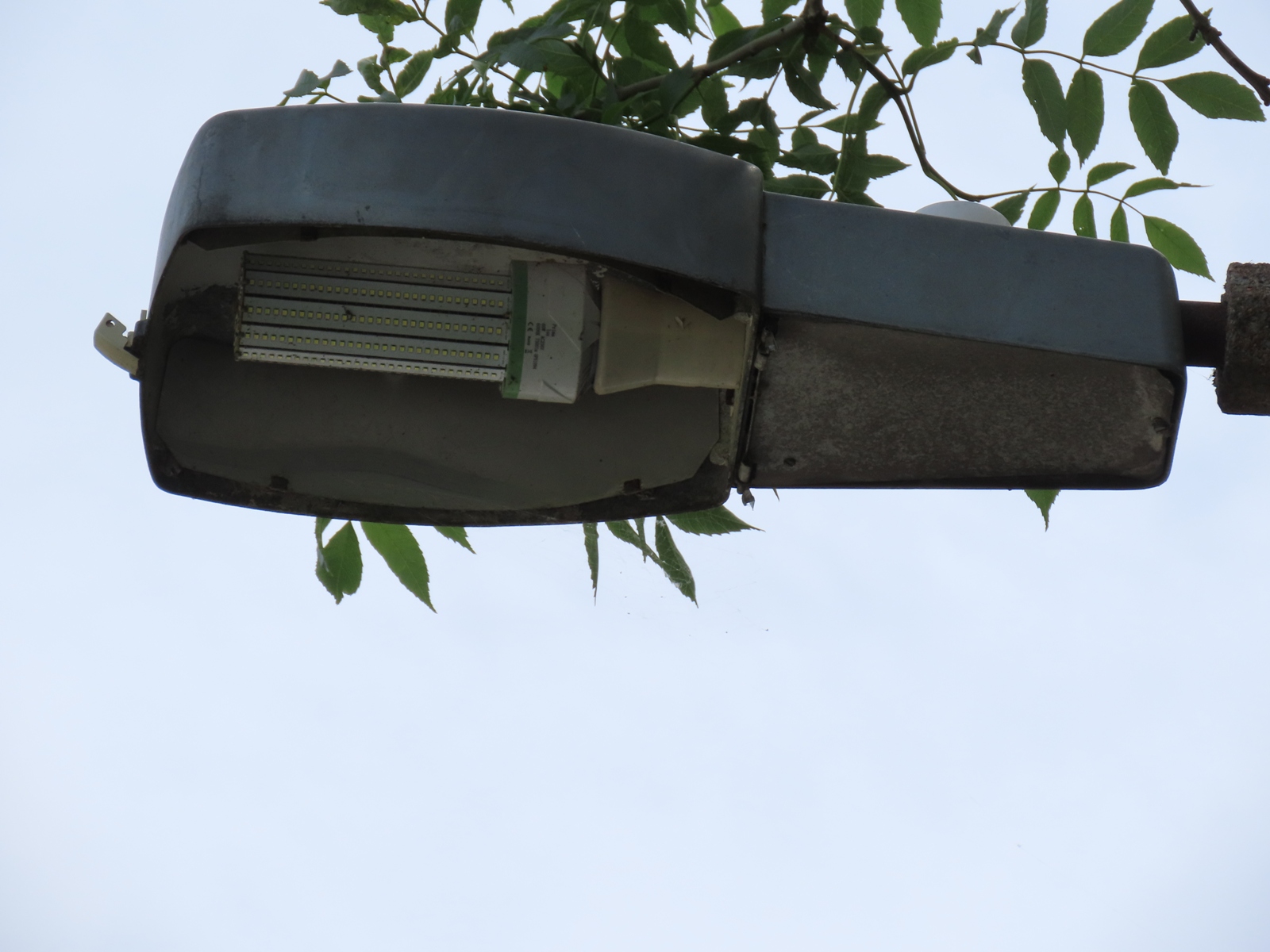 Another bowlless Alpha 8 followed.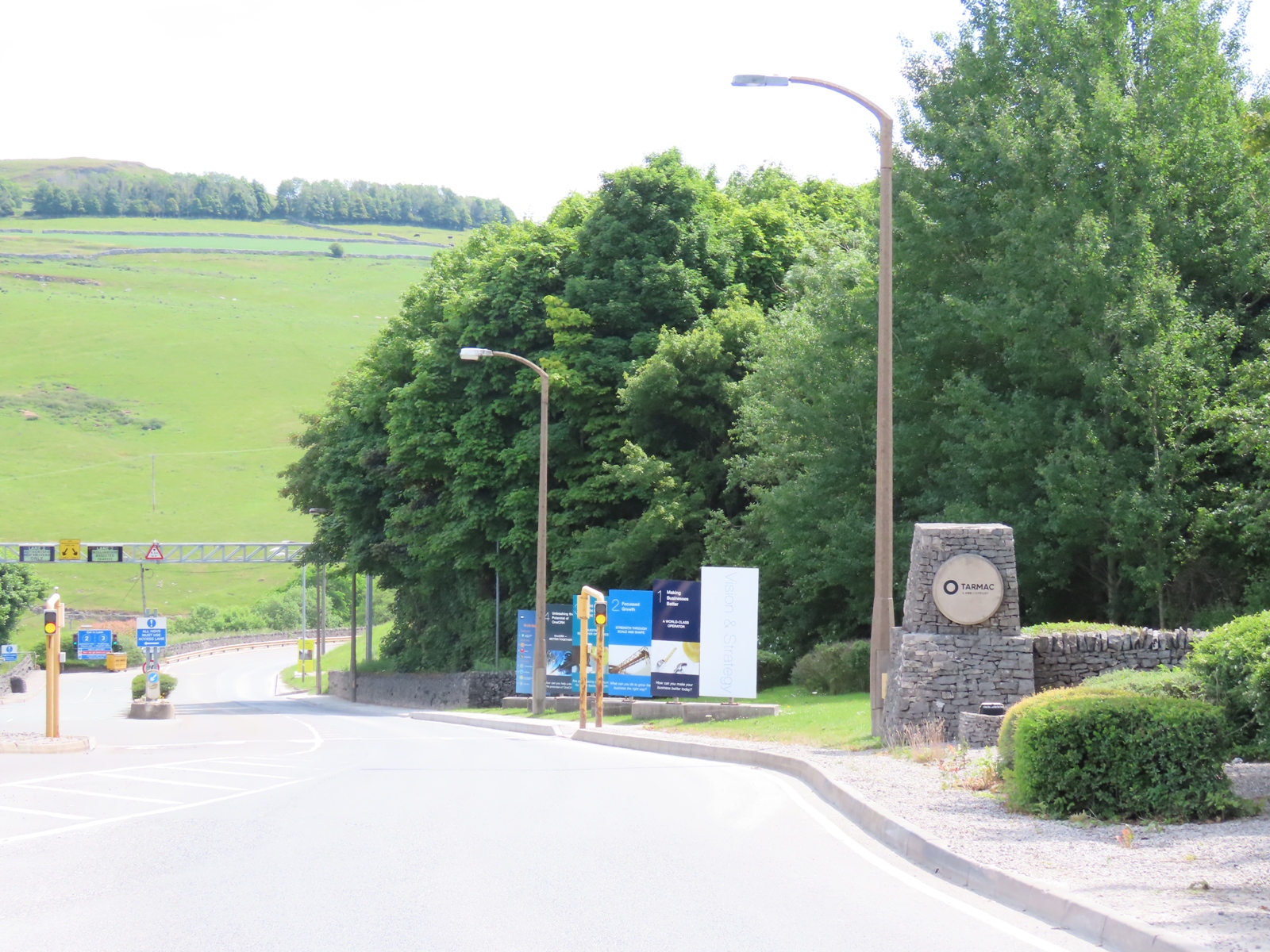 A newer Alpha 8 was fitted to the next column along; the bowl remained in place with this example.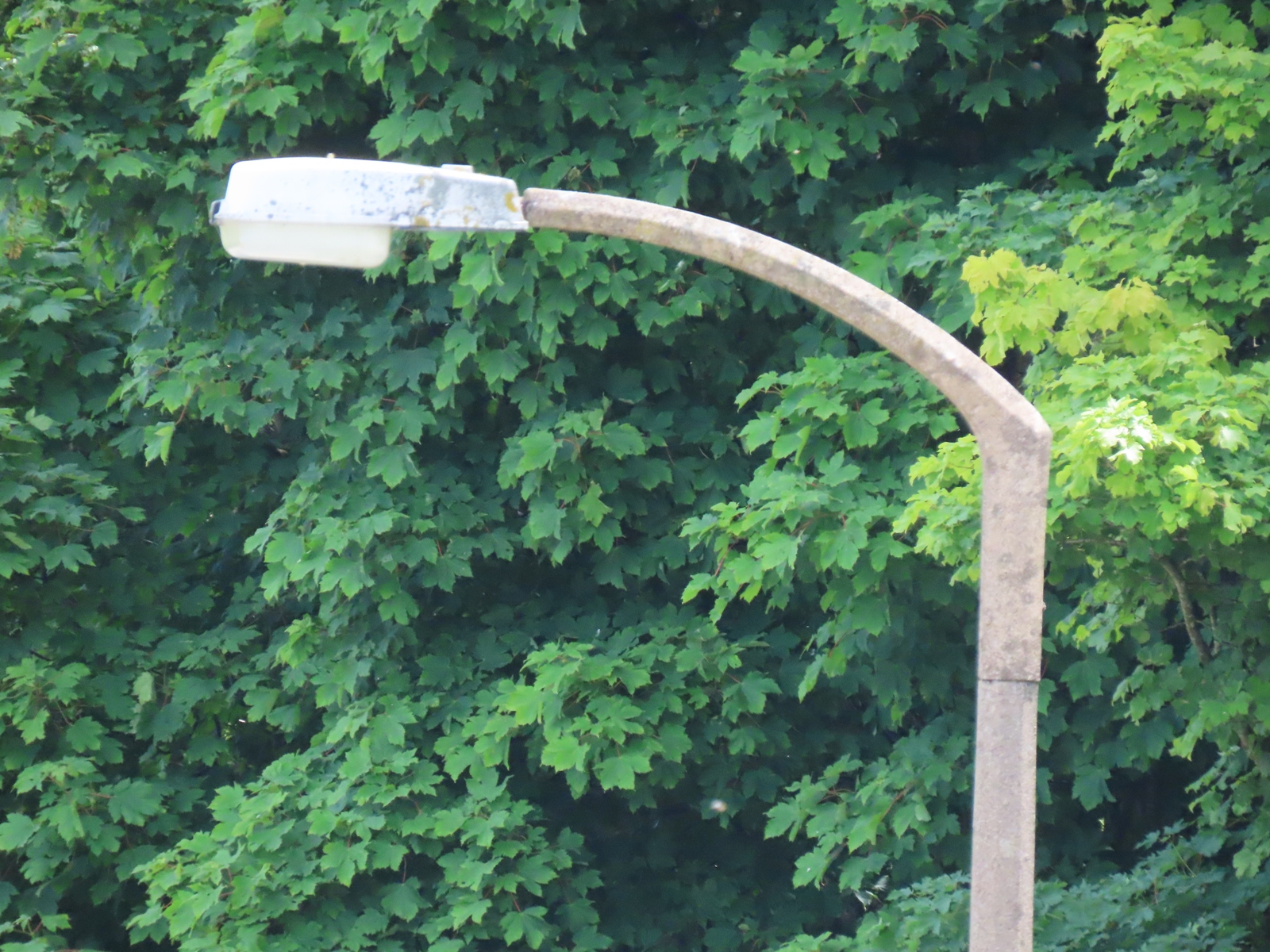 ---
CLICK HERE TO MAKE A MONETARY DONATION
© 2002 - English Street Lights Online