27G. Fountain Square, Tideswell, Buxton Located near Cherry Tree Square is a long-abandoned cast iron column that would have supported a gas lantern originally, but was adapted to accommodate an electric lantern later, by means of a rather elaborate bracket. Judging by the state of the installation, it hasn't been used for supporting any lantern for many years, but has been retained nonetheless. I had expected that it may carry listed status, although this does not appear to be the case, and so the structure is probably more likely to be a forgotten relic.
The original column is relatively short, with the bracket adding additional height to the installation.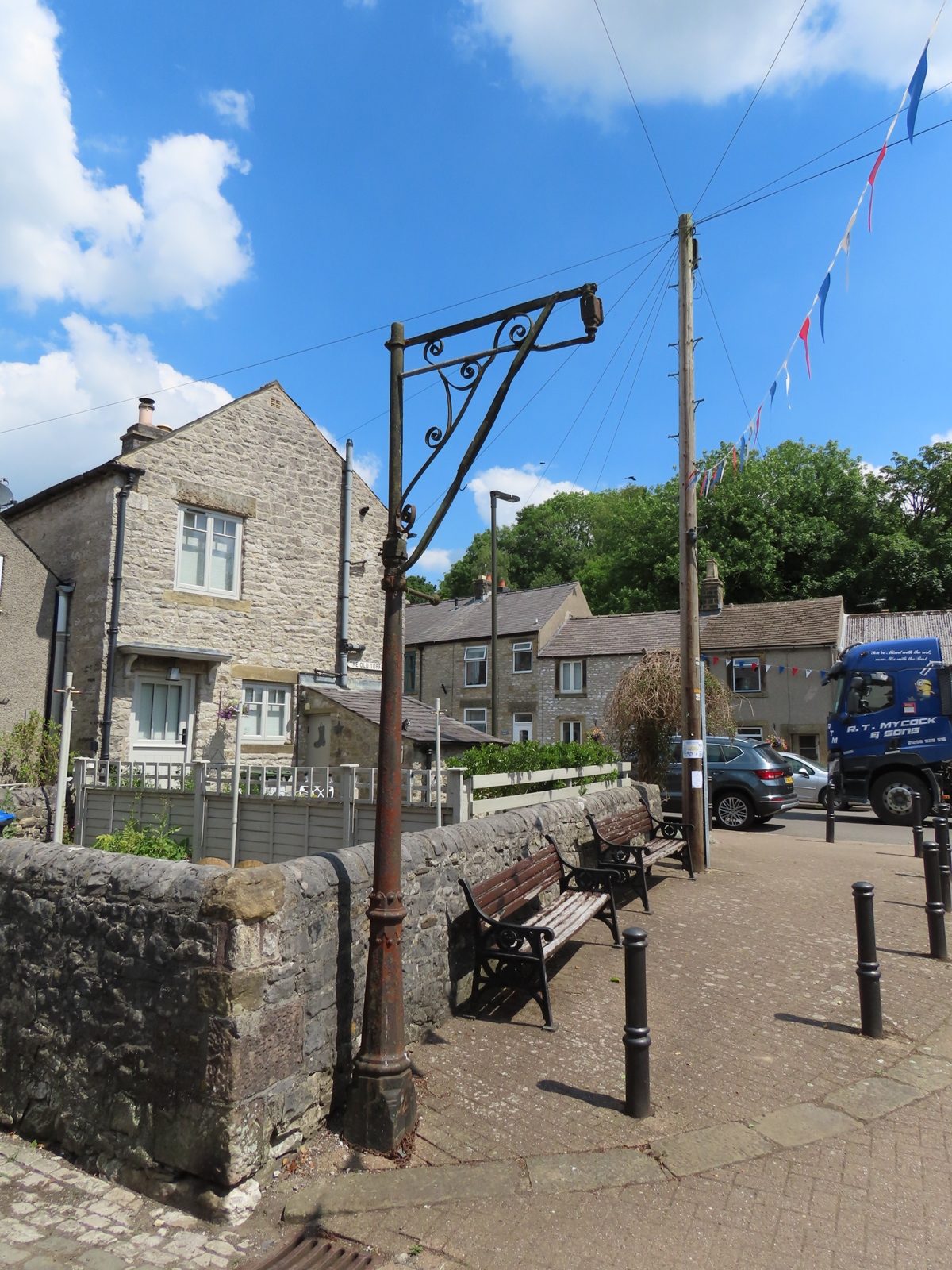 I suspect that the bracket must have been made specifically for this column - possibly, by a local blacksmith. The conduit supplying the miniature fuse box is positioned rather awkwardly around the decorative scrollwork that is formed within the right angle.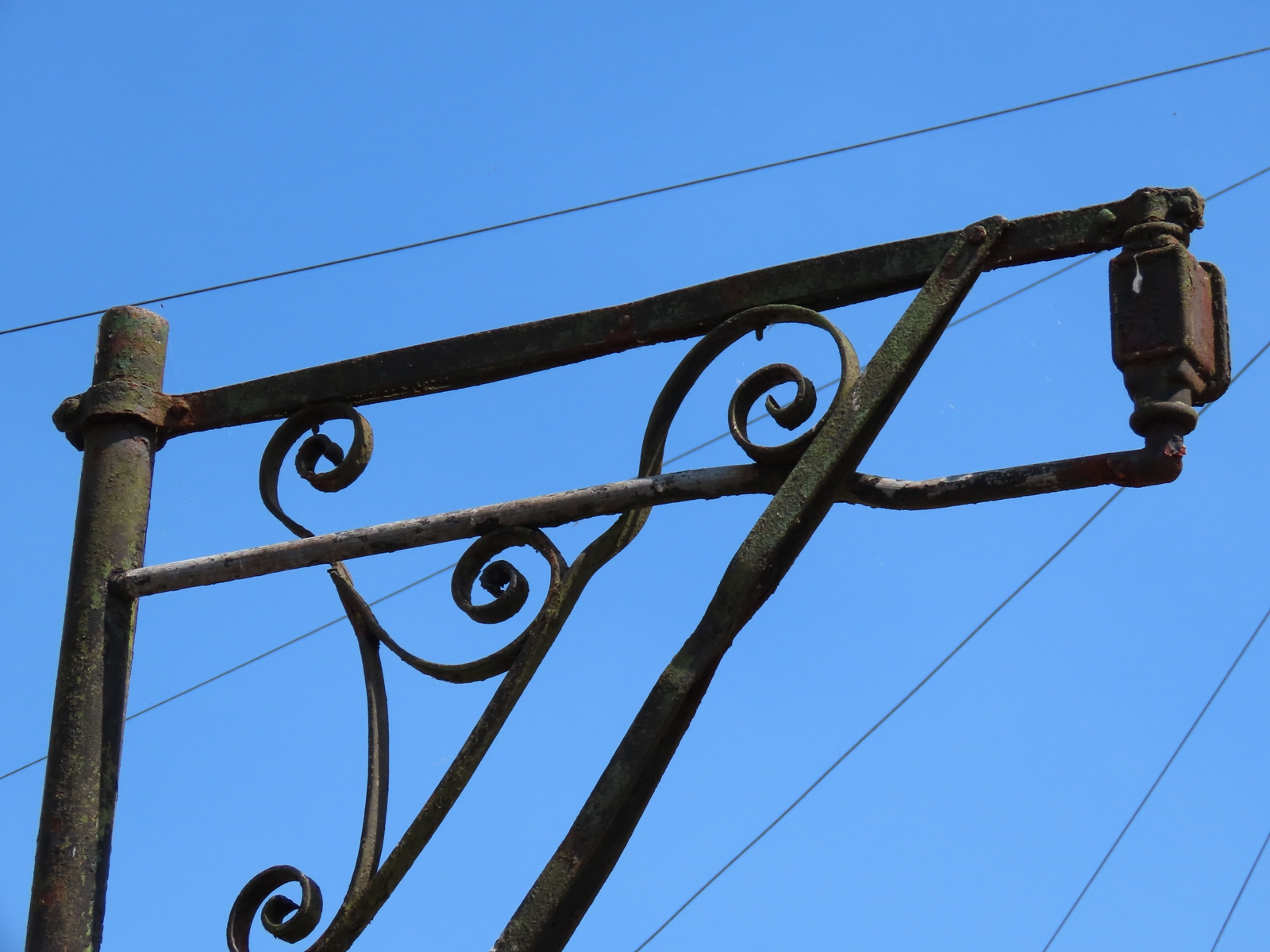 Two wires still protrude from the top of the fuse box area - I hope that this doesn't retain a live supply, given the state of the elbow below the box!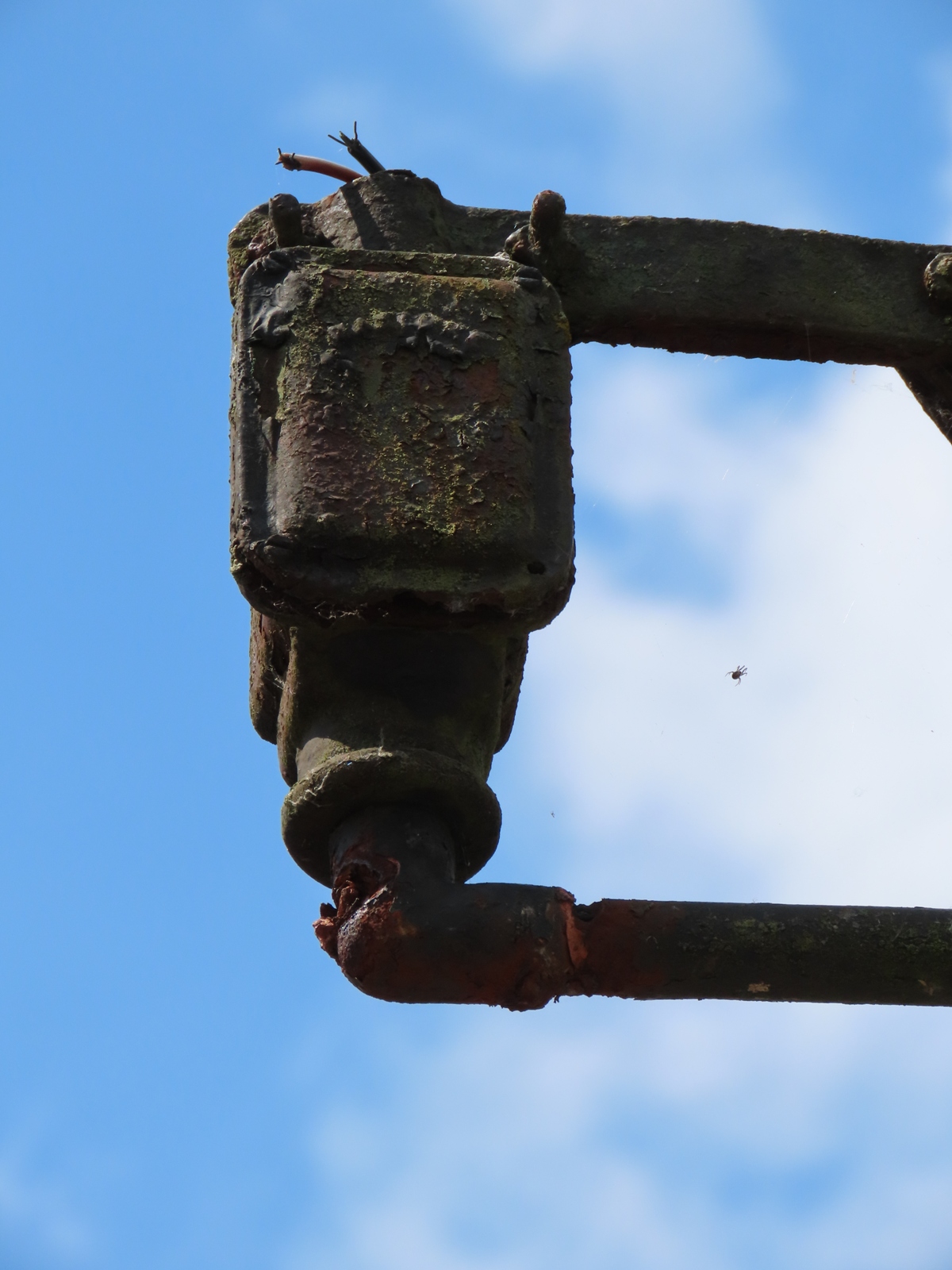 A word is cast into the front of the fuse box, but because of the amount of flaking paint and rust, this is difficult to determine - it (almost) looks to be 'Explore'. I wonder whether a swan neck bracket once screwed into the area above the fuse box - if it did, the overall installation would have looked even more Heath-Robinson than it does now!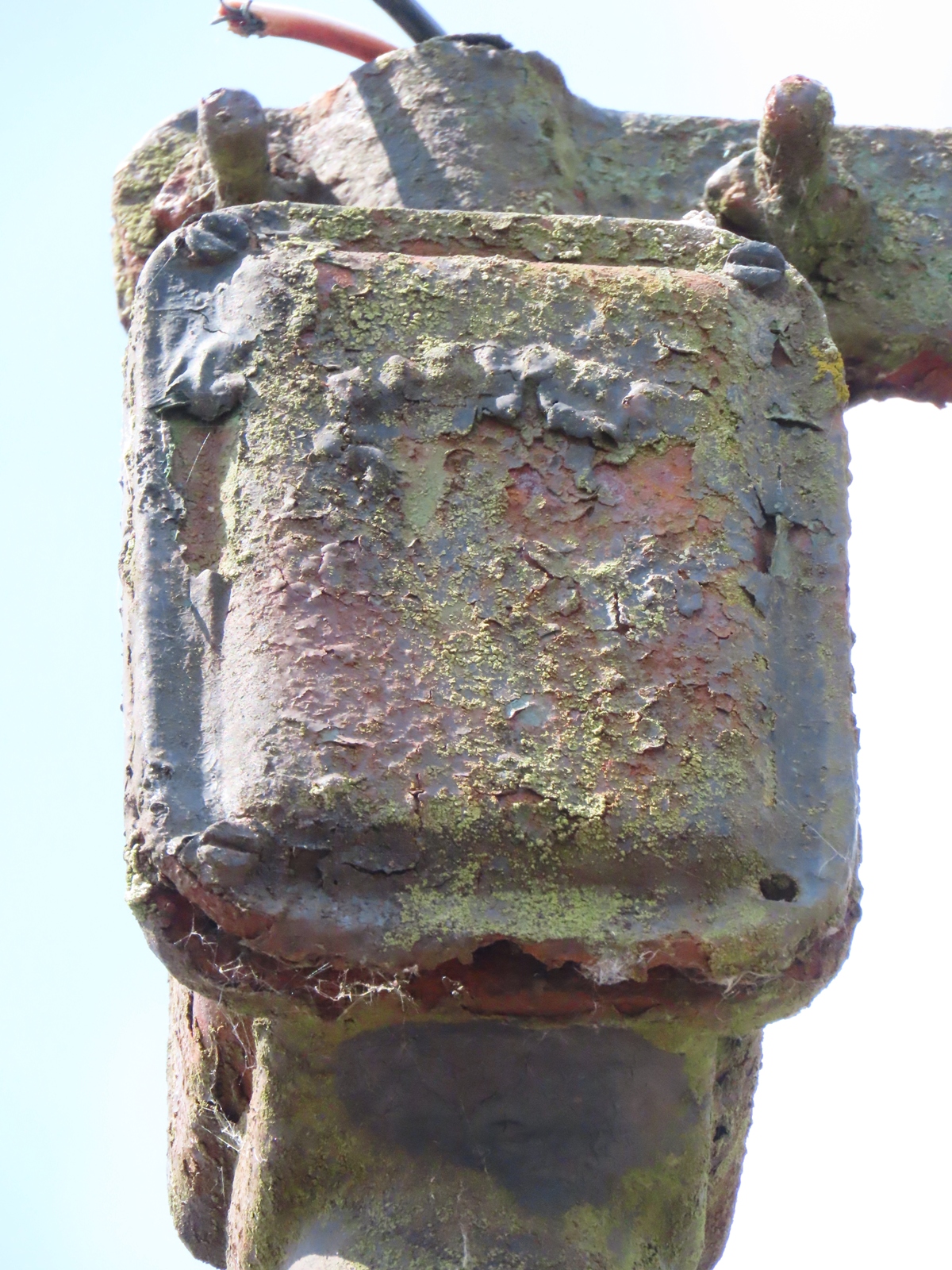 ---
CLICK HERE TO MAKE A MONETARY DONATION
© 2002 - English Street Lights Online