29D. Wickham Gardens, Fallings Park, Wolverhampton Pictured at the end of their working lives, these un-sleeved 15 ft (5 m) Stanton 10F concrete columns supported ELECO GR 552 35 Watt SOX lanterns, probably from when the road was new, which appears to have been the 1970s, judging by the design of the houses, until late 2021 / early 2022, when new 6 m tubular steel columns supporting D.W. Windsor Kirium Pro LED lanterns installed in early 2021 were energised, and the old lights were removed.
These pictures were taken in October 2021; by February 2022, the old installations were history.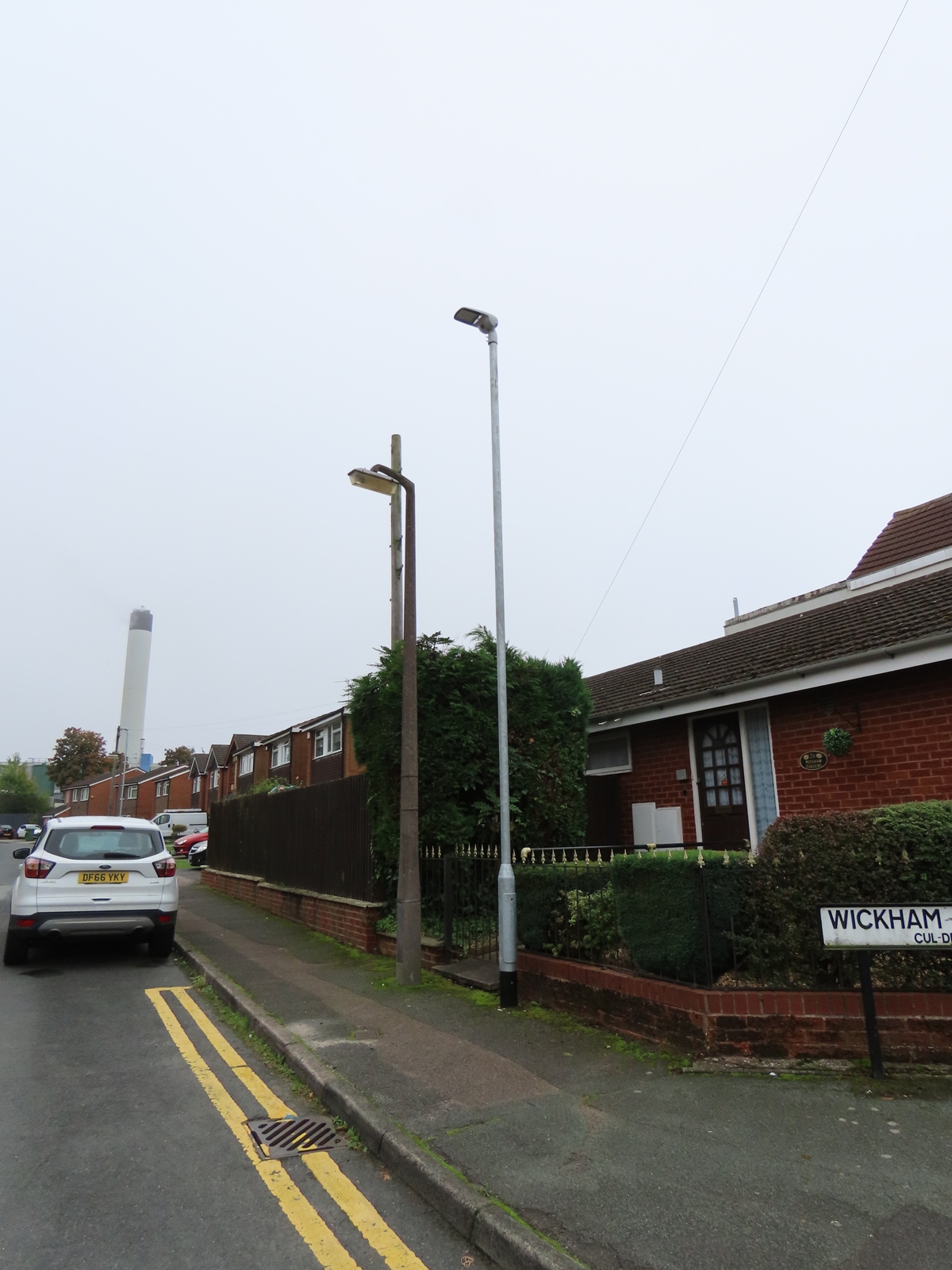 The appearance of a two-part photocell on the lantern's canopy suggests that the lamp control gear was mounted remotely; had it been situated within the lantern, it would be the GR 553.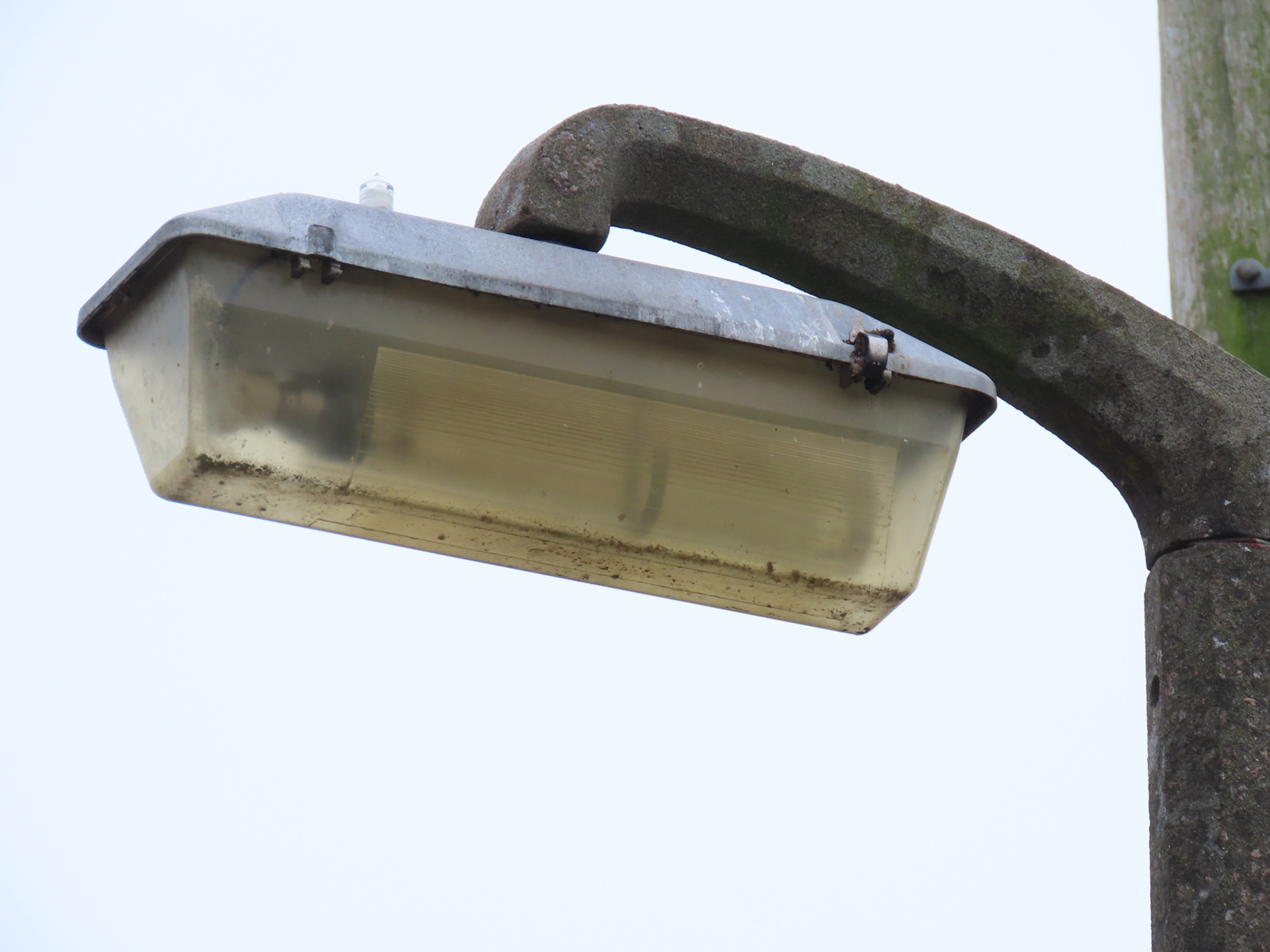 The replacement lanterns feature 24 LEDs.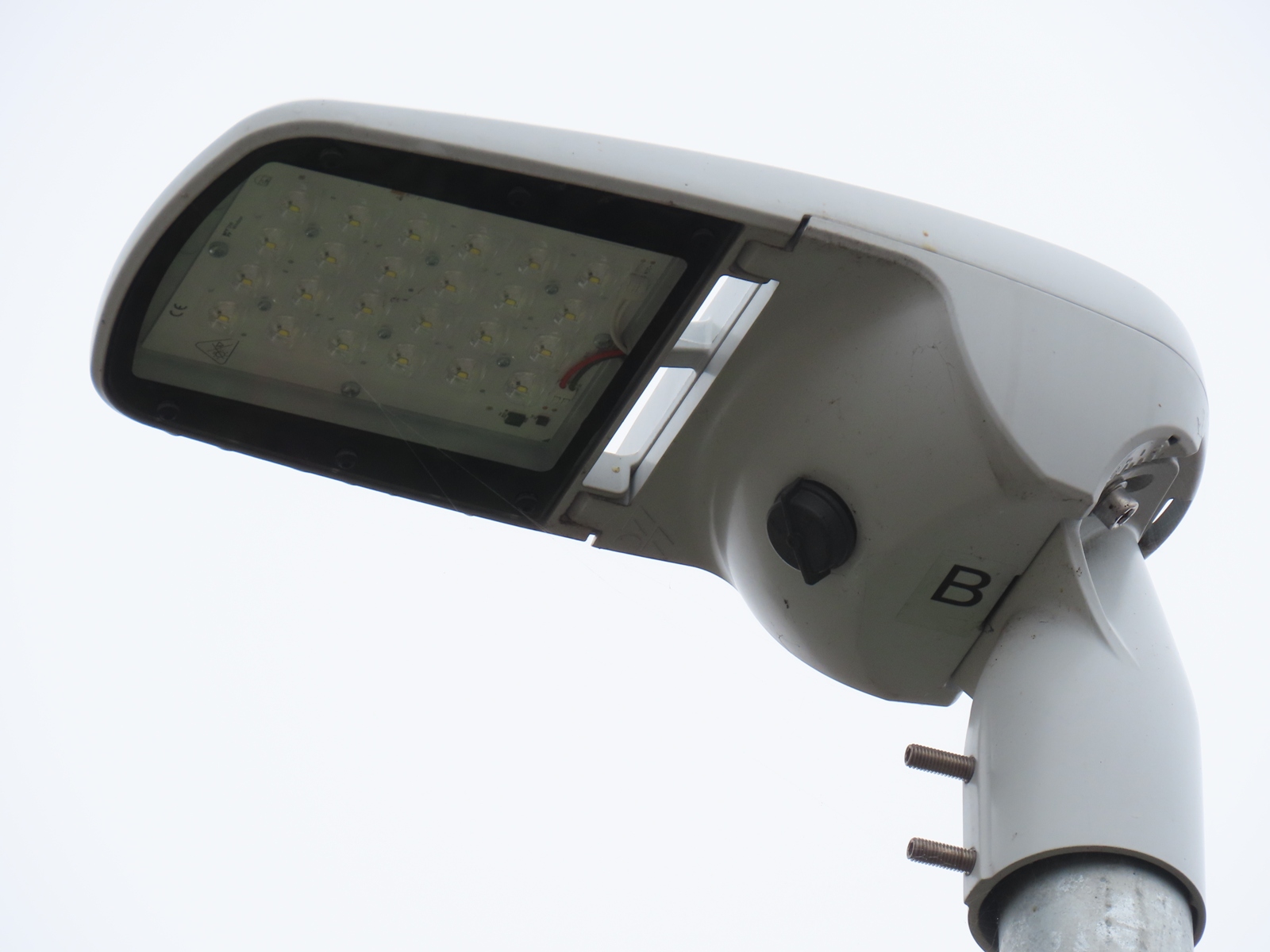 The height difference between the old and new columns is apparent here. A tower from the adjacent New Cross Hospital is visible in the background.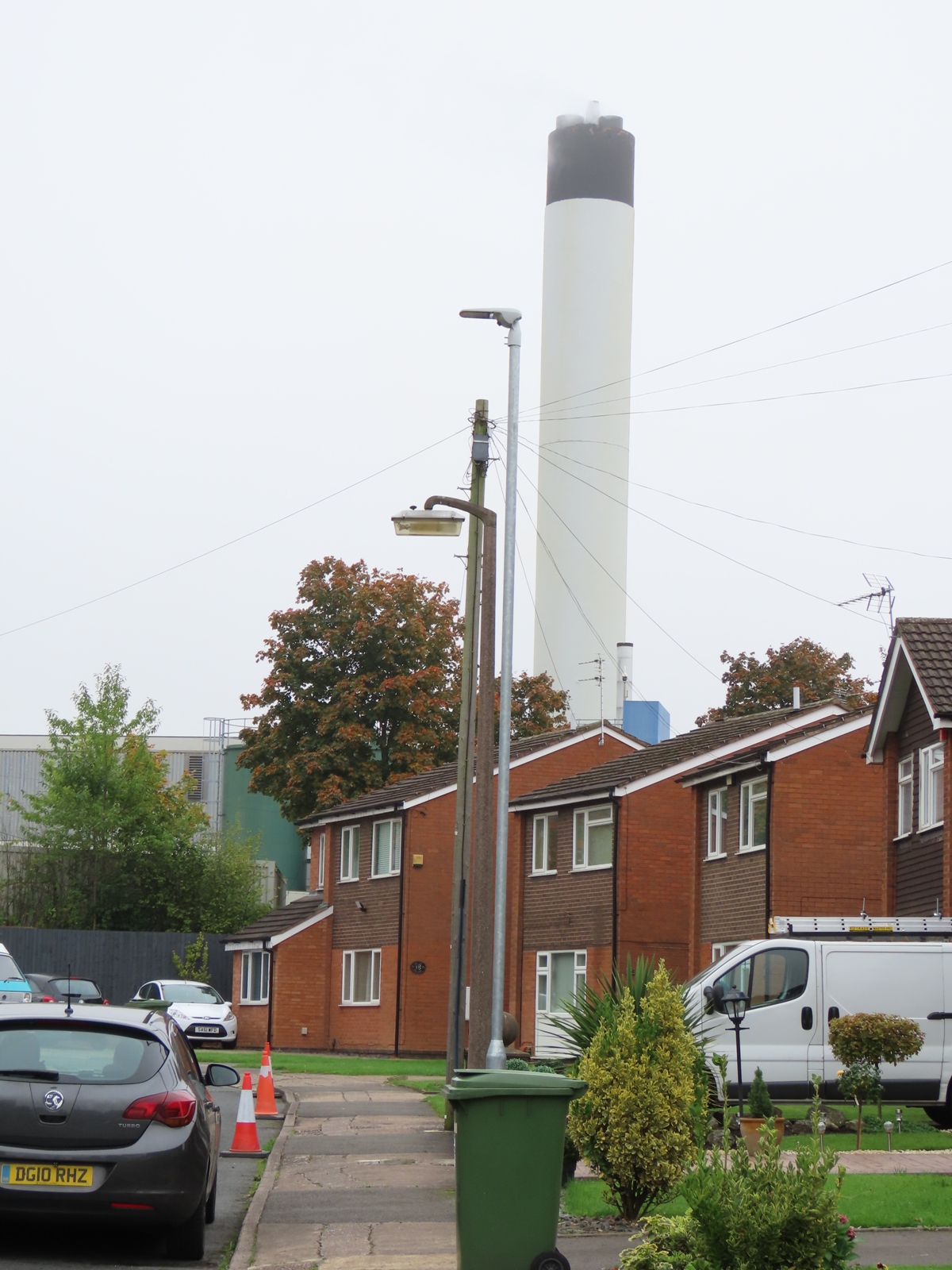 The GR 552 could accommodate lamps of up to 55 Watts; the extra space at the rear of the bowl catering for the longer lamps, when fitted. A Royce Thompson P42-type photocell detector is employed here.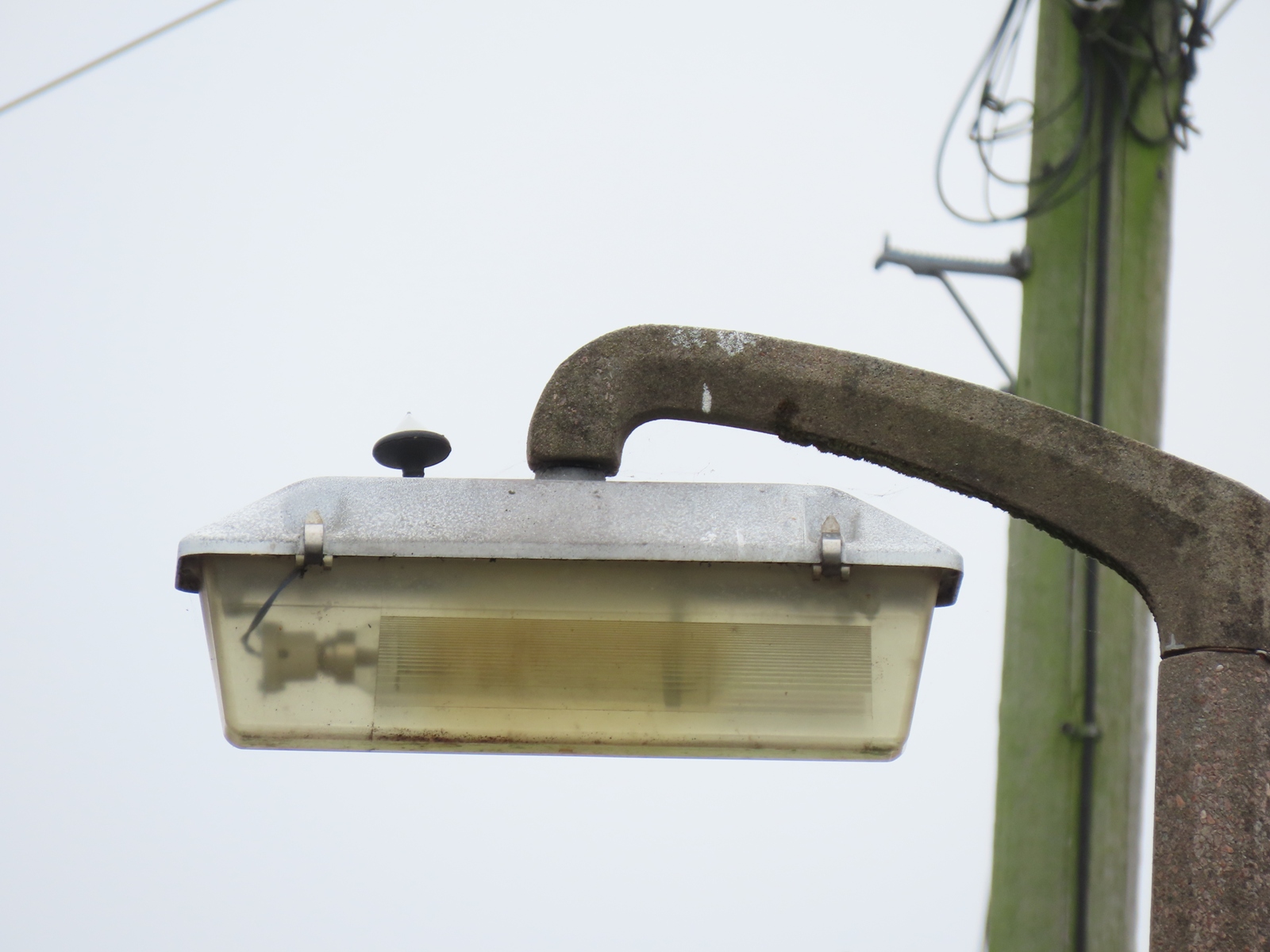 Conversely, 24 LEDs is the maximum that this size of the Kirium Pro can accommodate.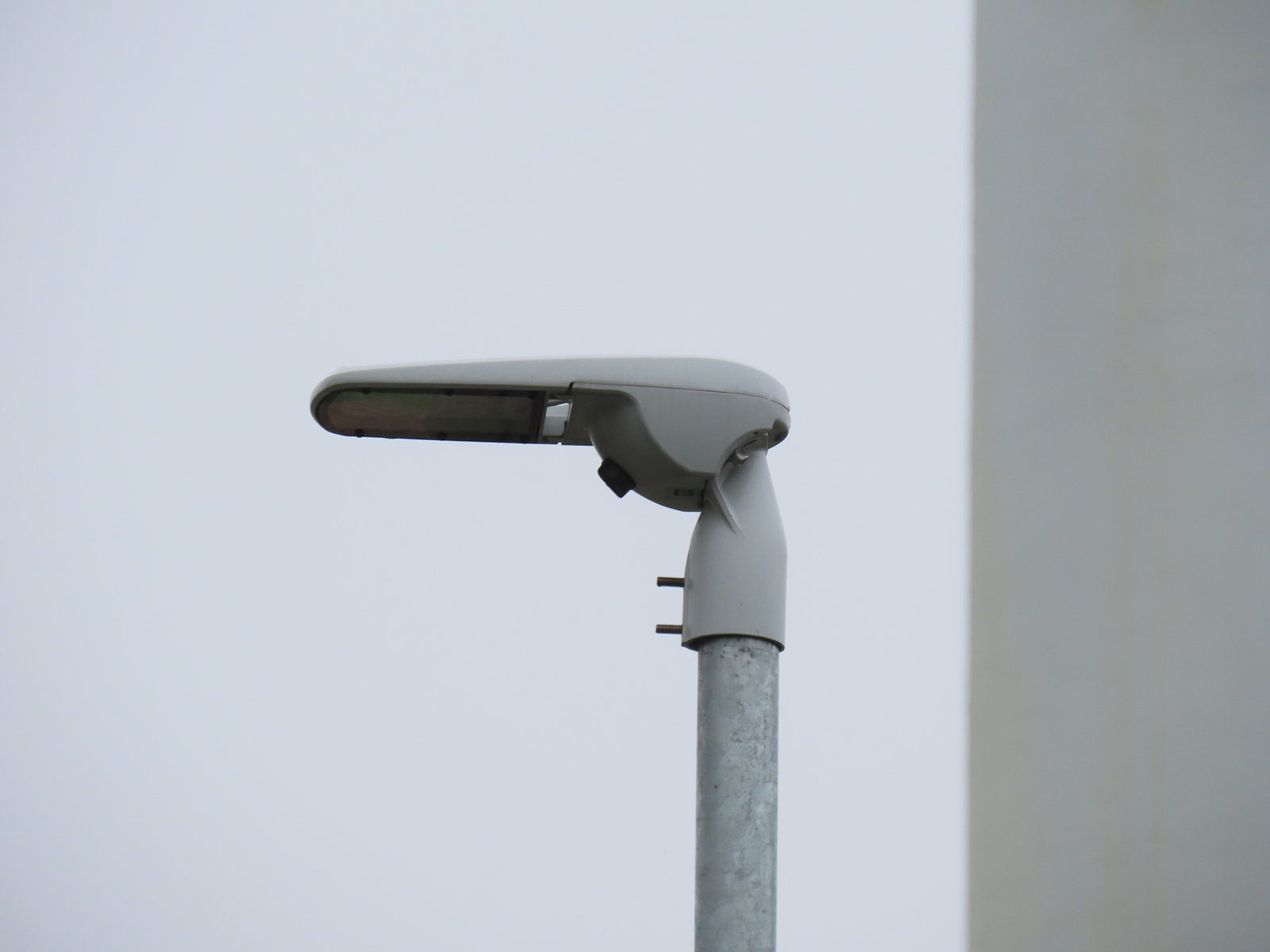 ---
CLICK HERE TO MAKE A MONETARY DONATION
© 2002 - English Street Lights Online