ELECO GR553
Lantern acquired in April 2009.
Thanks to Richard James of Harrison Lighting for this unused lantern.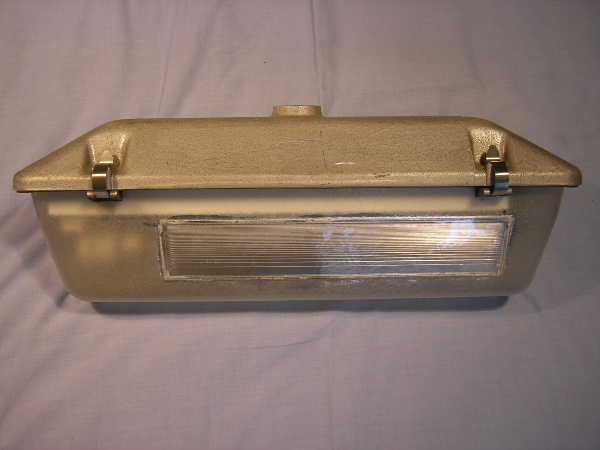 This range of lanterns can easily be identified due to their 'roof-shaped' canopy. A vacuum-formed unofficial bowl is fitted here - this came with the lantern.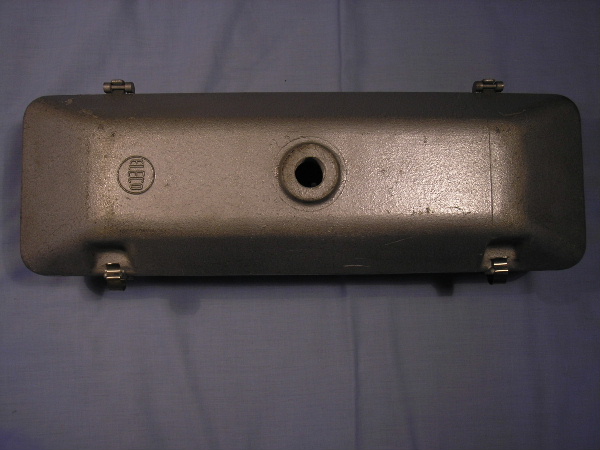 Whilst this lantern is for top-entry mounting, a side-entry gear-in-head option was also available - the GR551.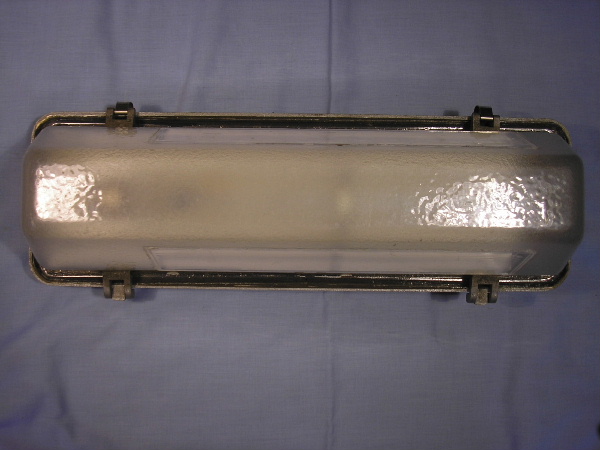 The faint image of the lamp can just be seen through the underside of the bowl.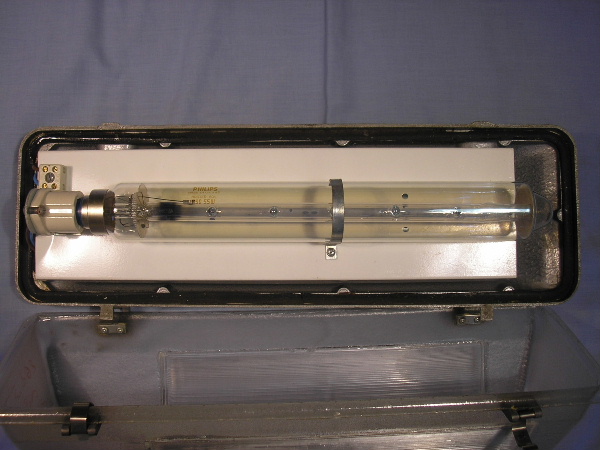 An identical type of lamp support to that seen in the GR501 is employed.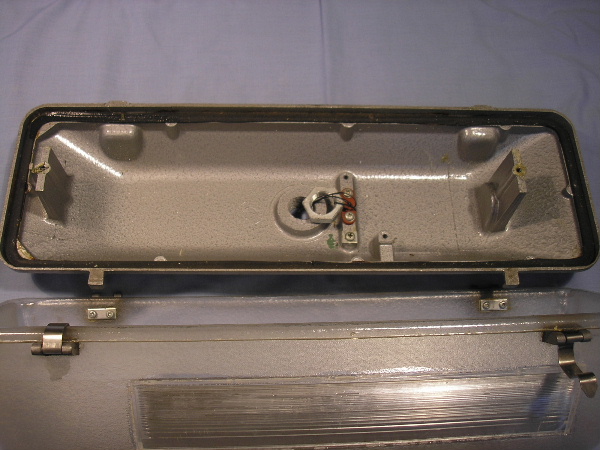 Inside the lantern, a locknut is provided in order to secure the lantern to the bracket.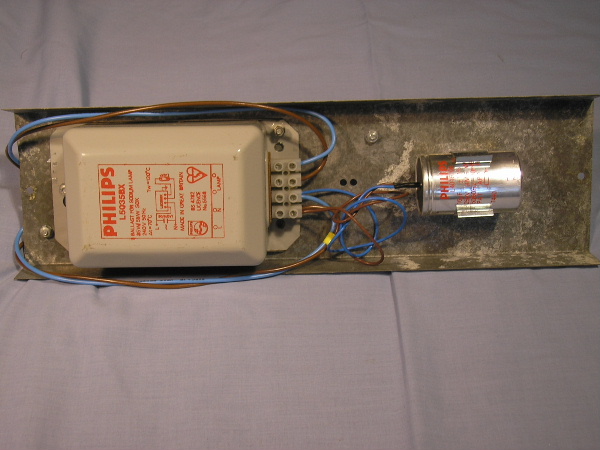 A Philips L5035BX leak transformer is employed to run the lamp - this understandably adds considerable weight to the lantern. The capacitor is dated to 1974.
The lantern was installed on an AC Ford AC184 wall bracket on Saturday, 25th April 2009.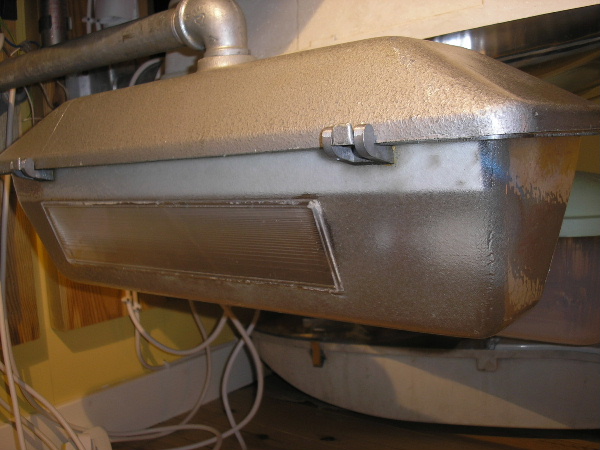 The lantern was then powered up on Friday, 1st May. However, soon after the photograph below was taken, the lantern suddenly stopped working as a result of the ballast going open-circuit. Fortunately I had a spare L5035BX ballast and once that was fitted the lantern worked again.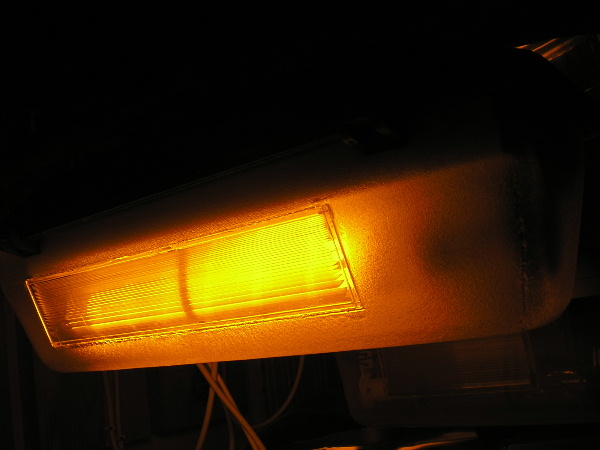 Lantern warm-up video:
Testing the fitting with my energy monitoring device revealed the following results:
| | | | | | | |
| --- | --- | --- | --- | --- | --- | --- |
| Test Voltage (V) | Current being drawn at full power (A) | Calculated wattage (W) | Apparent Power (VA) | Frequency (Hz) | Power Factor | True Power (W) |
| 240.2 | 0.38 | 73 | 91 | 50 | 0.79 | 72.11 |
---
CLICK HERE TO MAKE A MONETARY DONATION
© 2002 - English Street Lights Online