2AA. Queensway, Ingoldmells, Skegness, Lincolnshire With thanks to Dwight for informing me of this Survivor. Located approximately halfway along the road is a 15 ft (5 m) Stanton 10 concrete column supporting an 'F'-type top-entry bracket and Revo C13285/AL lantern. Oddly, this is the only street light to exist on Queensway, but appears to have become abandoned; perhaps, the road is not adopted by the Local Authority, meaning that no-one is responsible for the upkeep of this lantern, causing it to have fallen into disuse.
Spalling is evident at the column / bracket joint. I did try to gain access to the base using my Stanton key, but the lock has seized through years of neglect (no doubt, assisted by the sea air), and I didn't like to force the door open.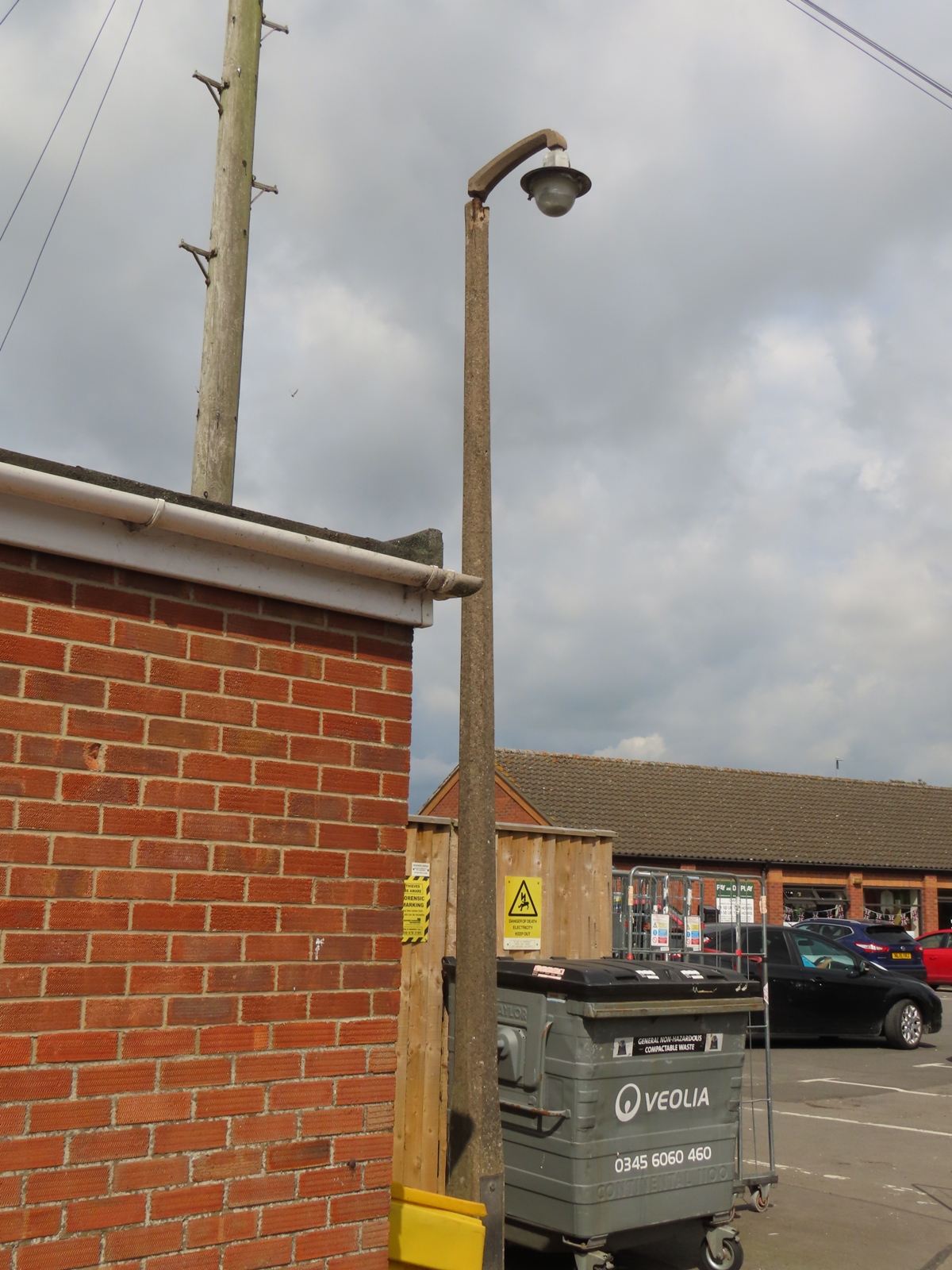 The exposed internal steel pipe is rusted heavily.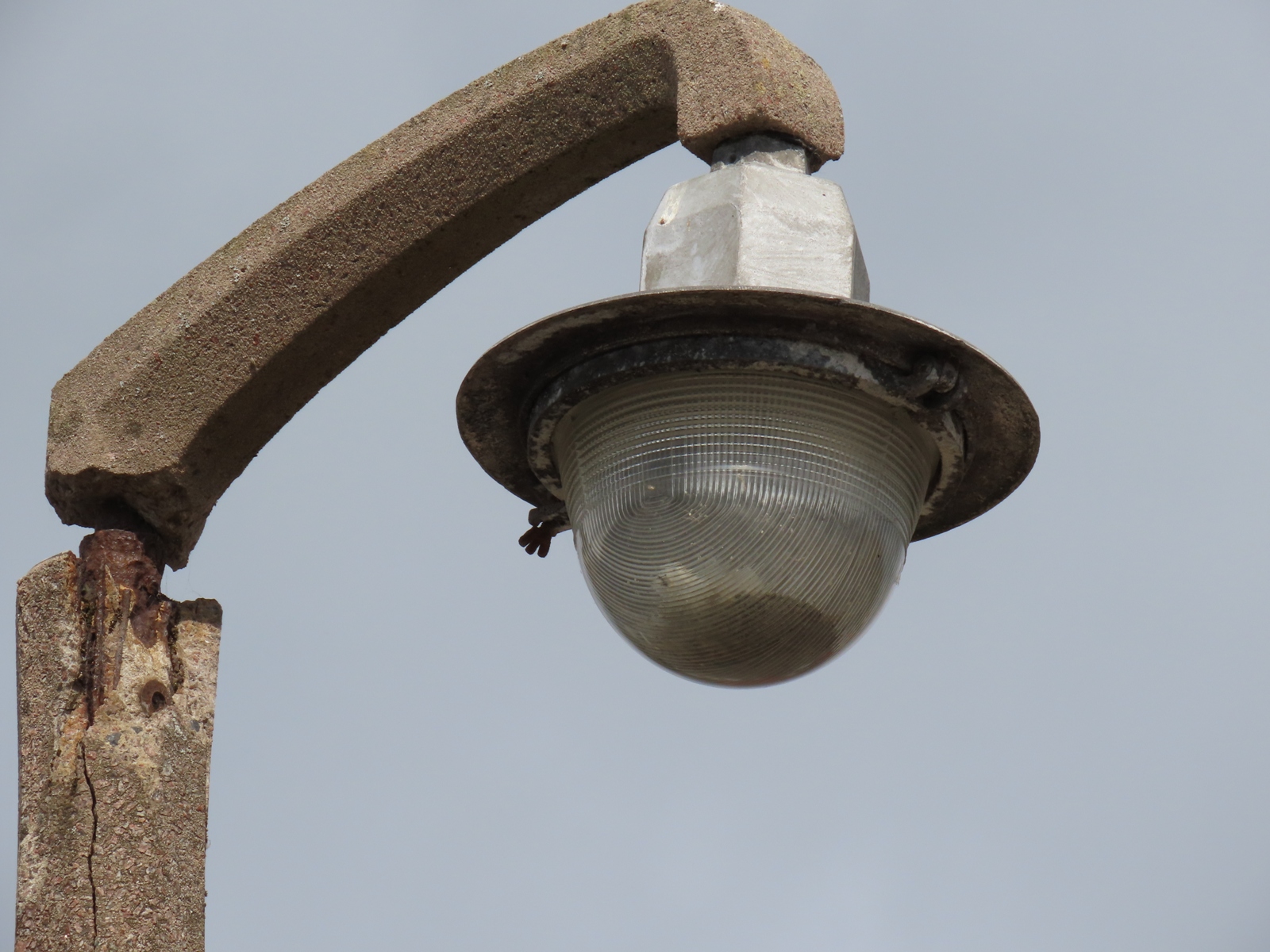 The prismatic glass refractor bowl features a symmetrical beam pattern, and hinges forwards for maintenance, with a wing nut securing its support ring under normal circumstances.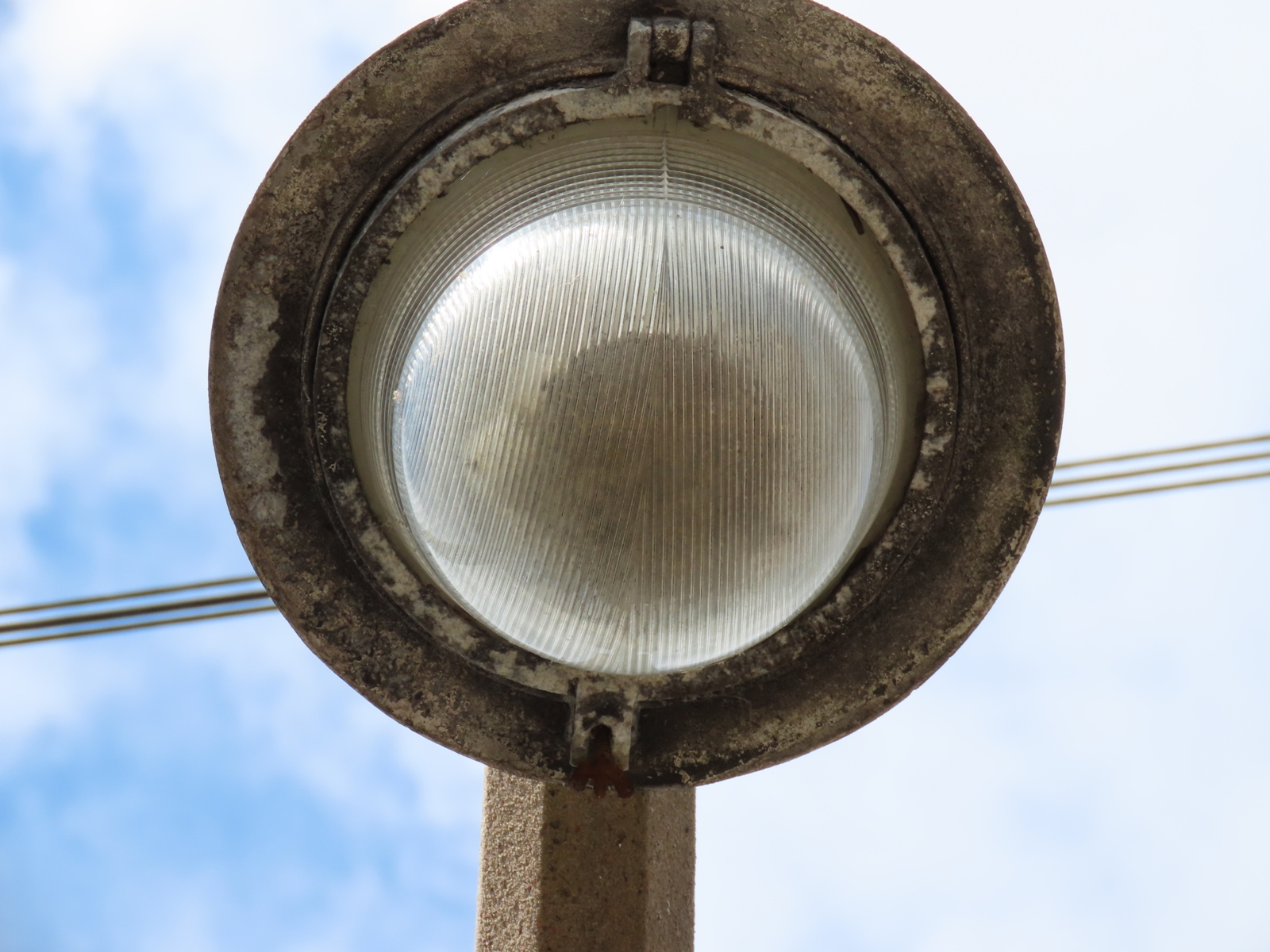 Several vertical cracks emanate from the spalled joint.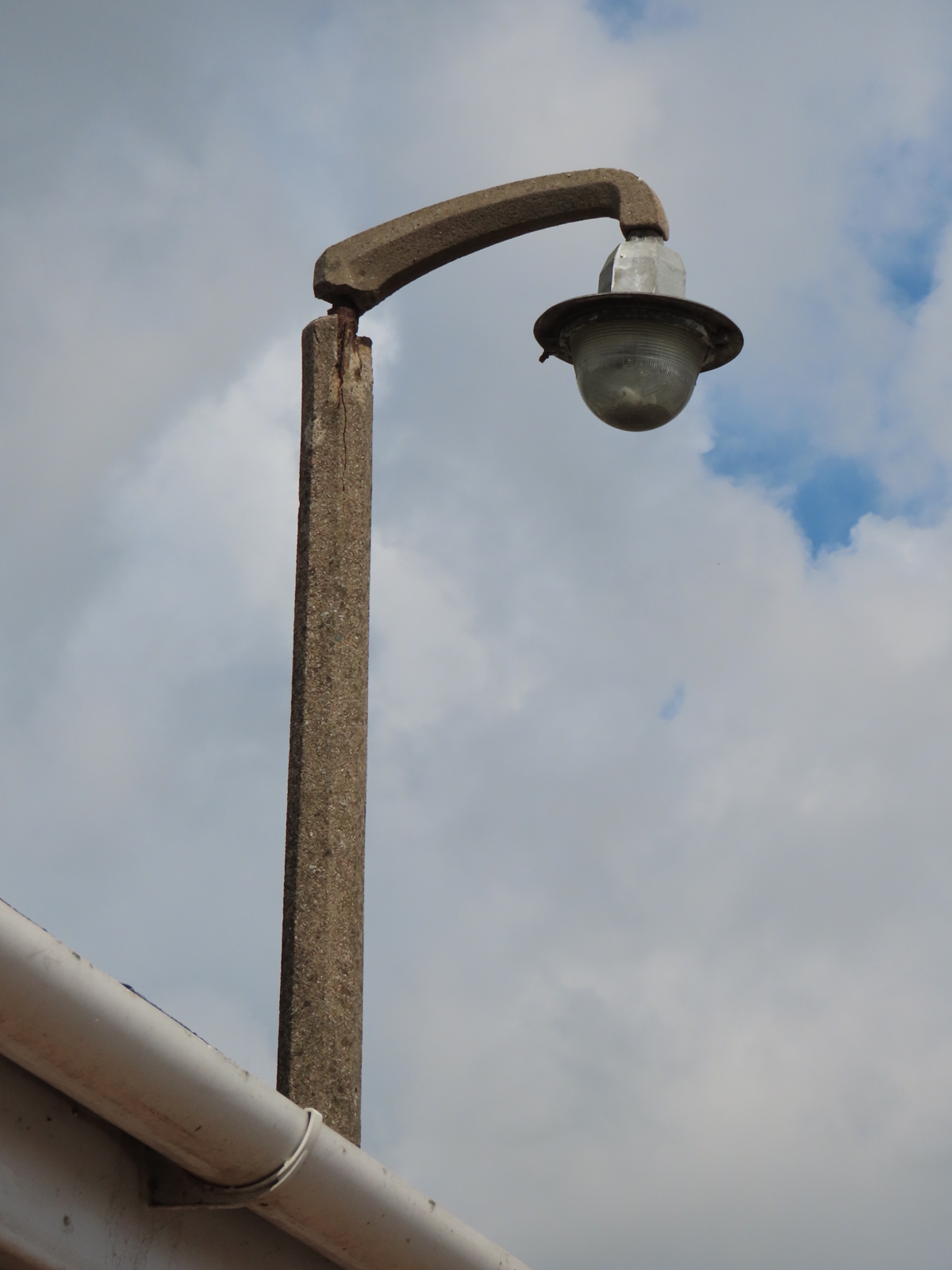 The C13285's bowl is optimised for running 100 - 200 Watt GLS (tungsten filament) lamps; the possible remains of one are visible inside the bowl. An alternative type of bowl was available, which was optimised for 80 - 125 Watt mercury lamps (both MB/U and MBF/U types) instead, although that lantern was then known as the C13284 (see here for another Lincolnshire example).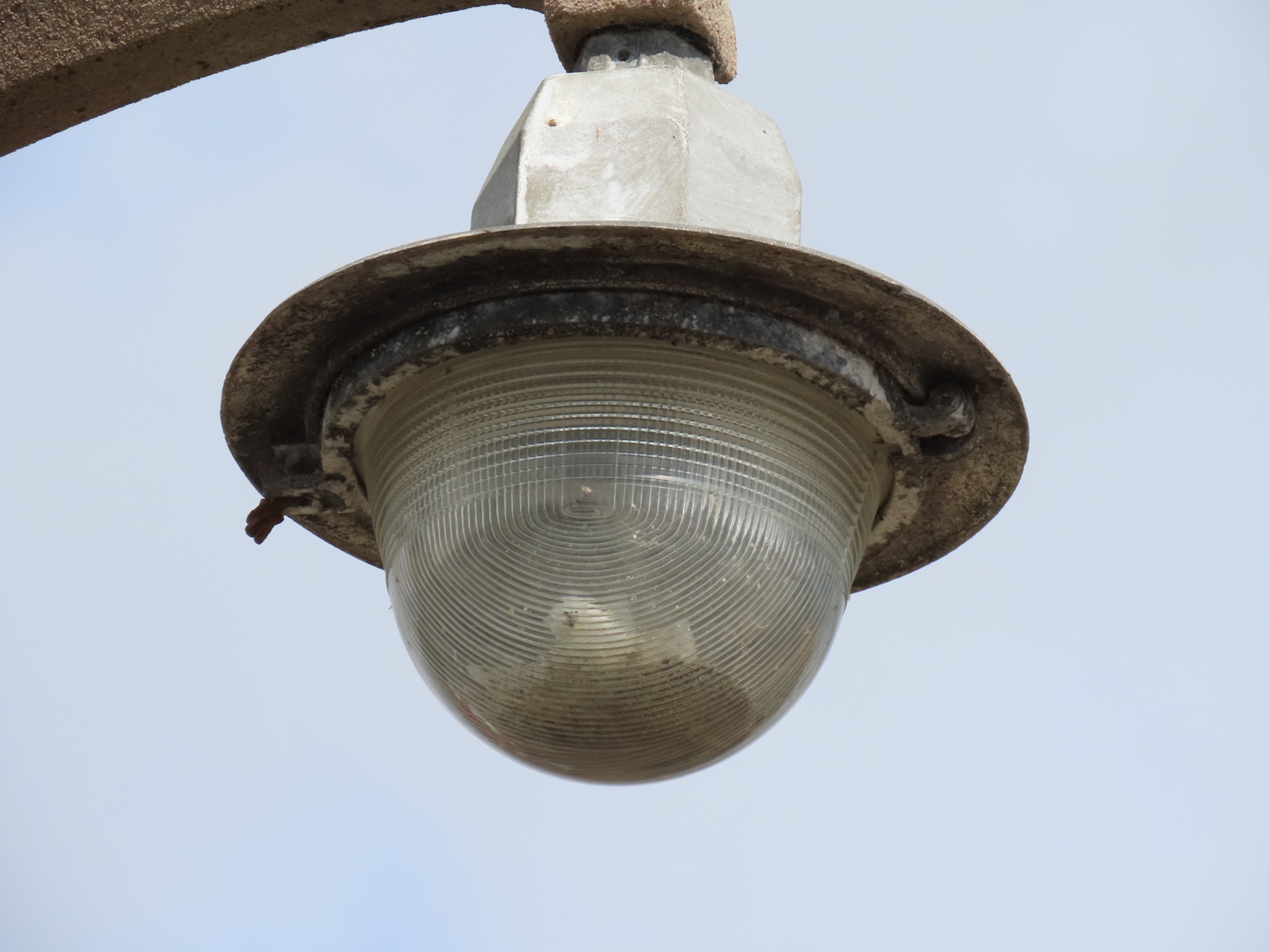 The /AL suffix on this lantern indicates that the canopy is of aluminium alloy construction. Revo offered this lantern with a cast iron canopy as an alternative.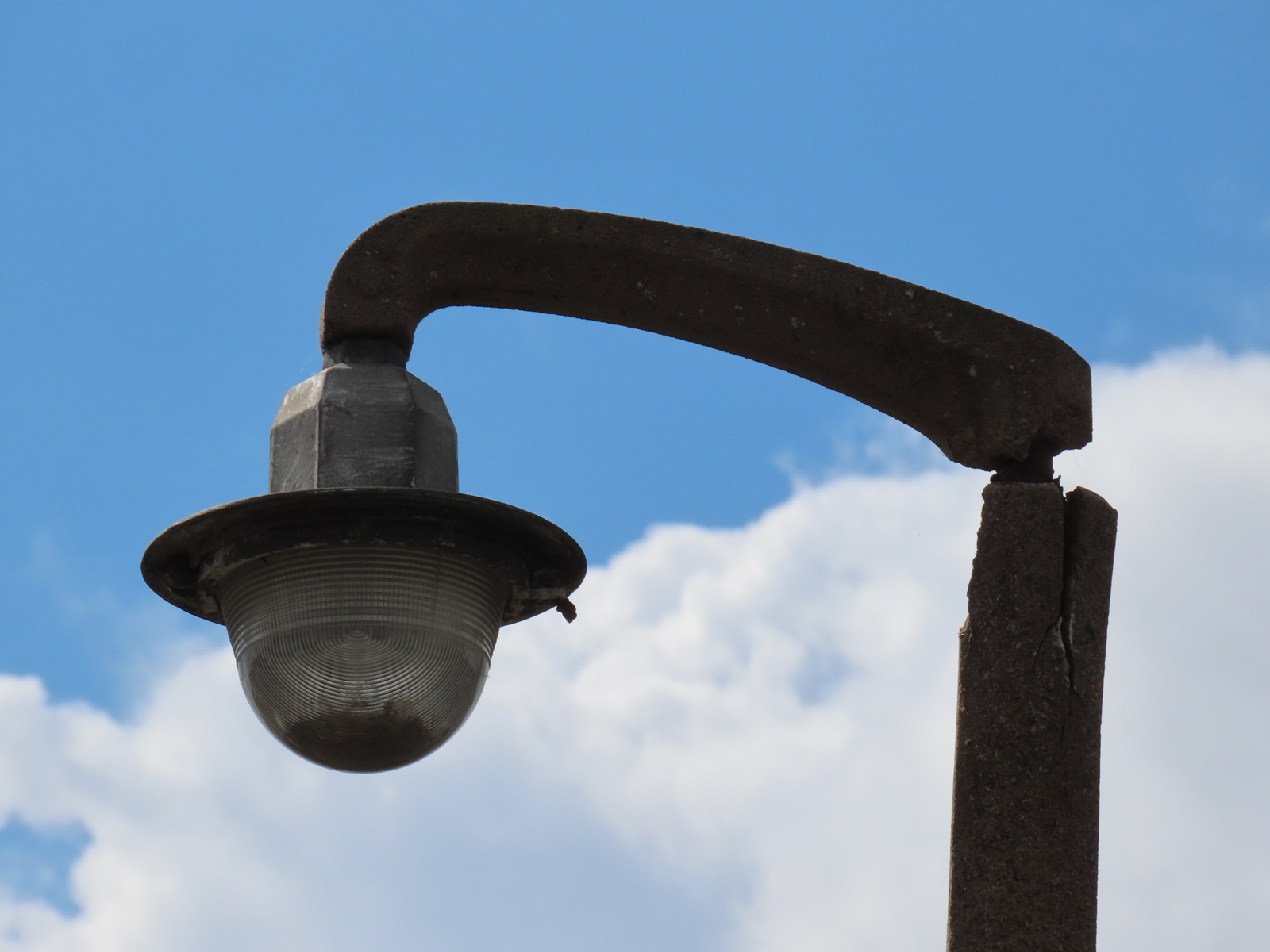 ---
CLICK HERE TO MAKE A MONETARY DONATION
© 2002 - English Street Lights Online