2d. Buckminster Gardens, Grantham, Lincolnshire. Situated approximately halfway up this short cul-de-sac stands an un-sleeved GEC 15 ft concrete column that nowadays supports a 1980s' top-entry Philips MI 50 35 Watt SOX lantern, but would, of course, have operated another lantern originally. A quick inspection of neighbouring streets upon spotting this installation revealed a number of surviving GEC concrete columns; however, this example is the only one that retains its original concrete bracket; the rest having been sleeved and fitted with a side-entry lantern. The reason that this installation remains untouched is unknown.
As is typical with GEC products, the column is of a very functional / industrial appearance when compared to the slightly more elegant contemporary offerings from Concrete Utilities and Stanton.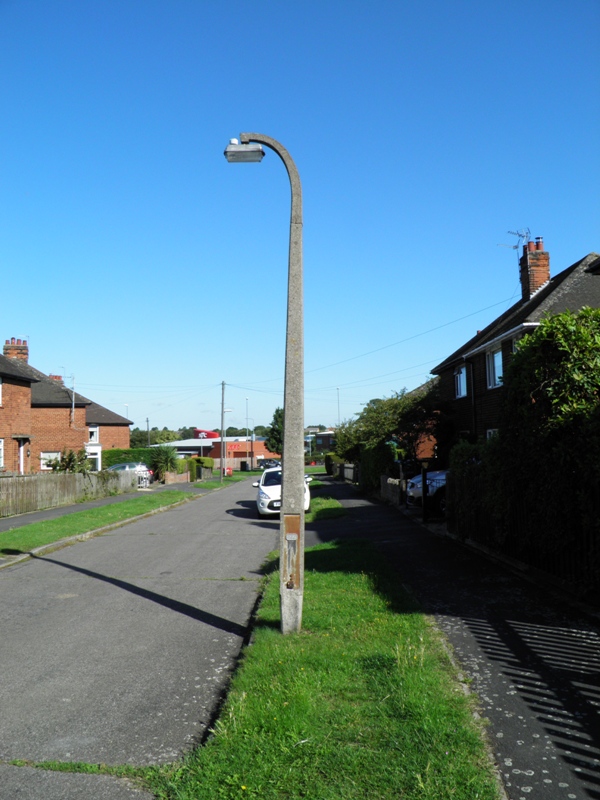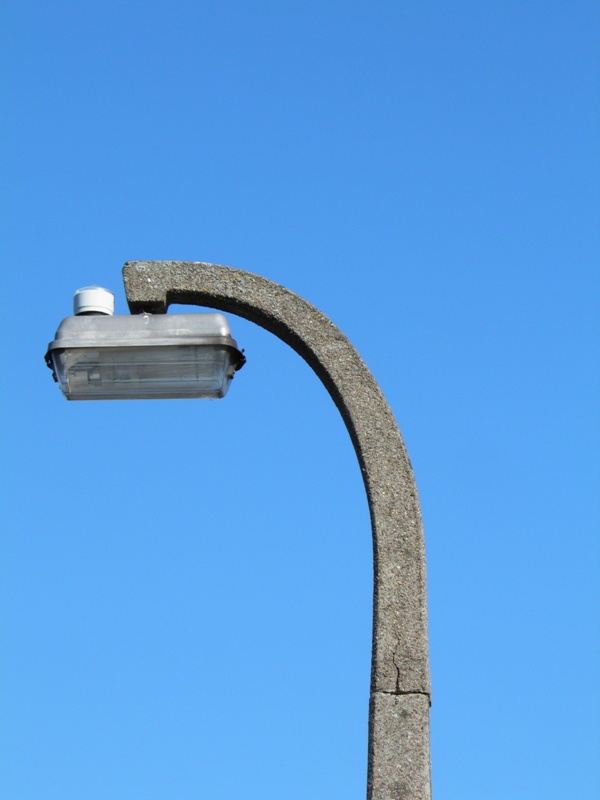 This view demonstrates the almost seamless transition between the column and the bracket.
The column's steel inspection door (with aluminium GEC logo) carries some surface rust. The right-hand picture reveals the slight bevelling that exists in the concrete around the door aperture.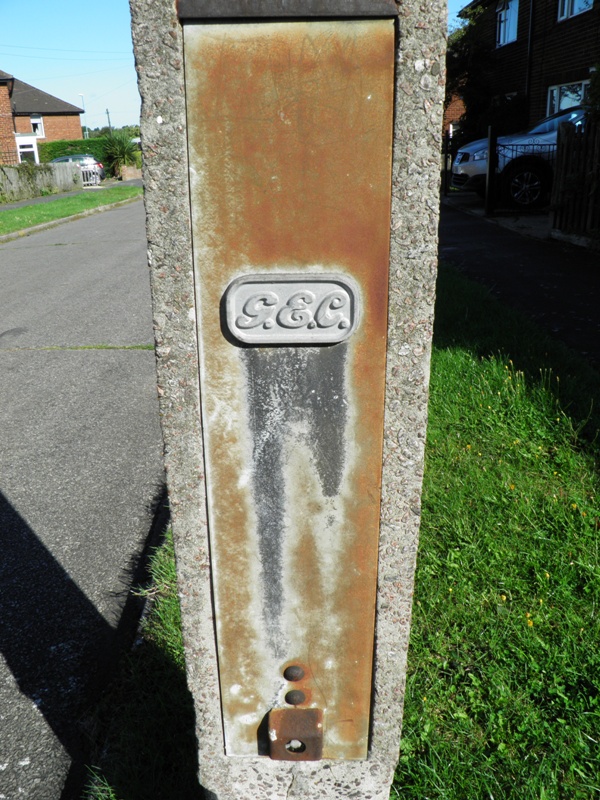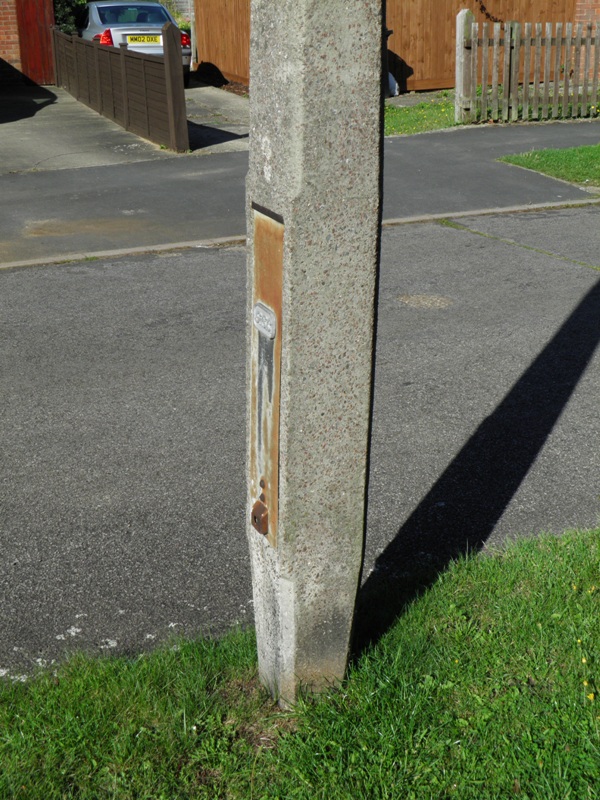 ---
CLICK HERE TO MAKE A MONETARY DONATION
© 2002 - English Street Lights Online