2e. Off The A52 Bridge End Road, Grantham, Lincolnshire. Located at the top of a short driveway and adjacent some industrial buildings are two Stanton 6B 25 ft concrete columns with side-entry brackets and GEC Z8430 lanterns - note the lack of a 'CM' suffix when listing this part code; these lanterns are the earlier version, with glass refractor bowls engineered to optimise the light output from tubular MA/V-type mercury lamps, rather than the elliptical MBF-type lamps that replaced them; the 'CM' suffix meaning 'Corrected Mercury' and the lantern featuring a slightly different bowl, in order to optimise the output of these lamps instead. Both installations are in terrific condition for their age, and still could be in nightly operation, albeit with more modern lamps than for which the bowls were originally designed; however, passing this site one evening in February 2016 revealed that the lanterns are not operational (or at least, were not operating on that specific date) after all.
The first of the two installations is situated adjacent a hedge, with the bracket's positioning therefore being rather odd. Perhaps the bracket originally faced away from the hedge, but was later rotated, in order for the lantern to cast more forward-facing light.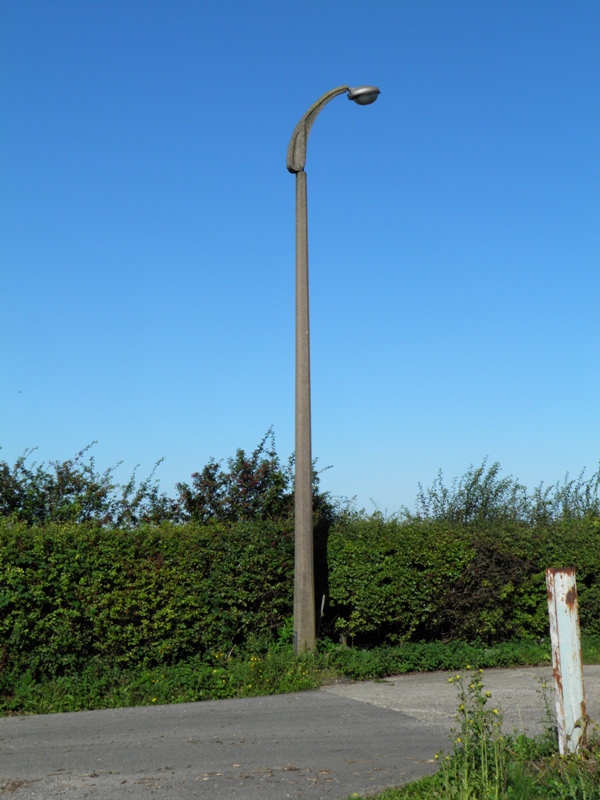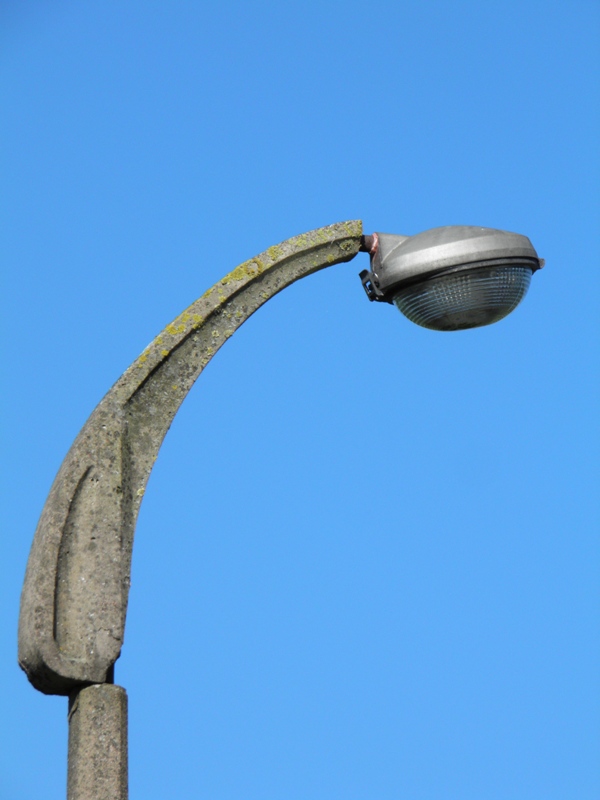 As well as the more unusual style of refractor bowl, notice that some filler has been placed around the point at which the bracket spigot enters the lantern - either a way of sealing the gap from ingress, or to provide a means of securing the lantern to the bracket if the internal grub screws have failed.
Some very minor cracking has occurred around the fin section of the second installation's bracket; this is of no immediate concern as to the installation's safety.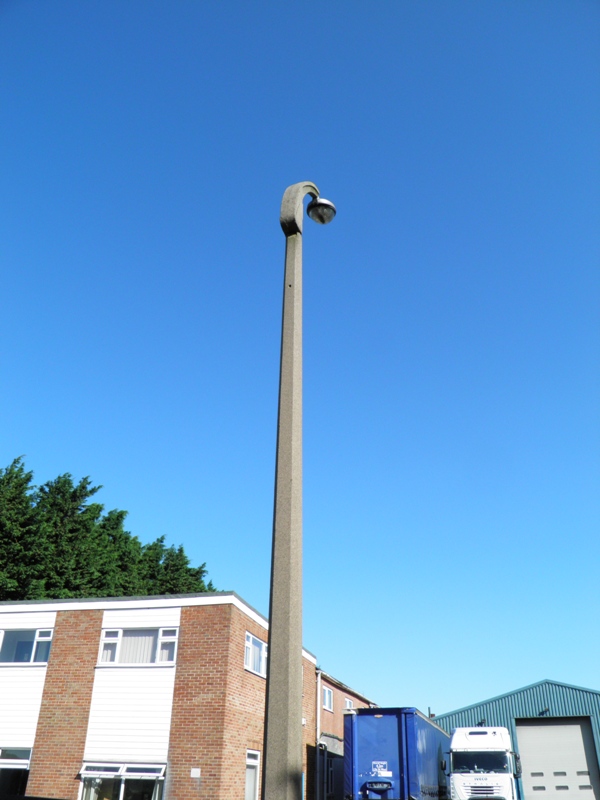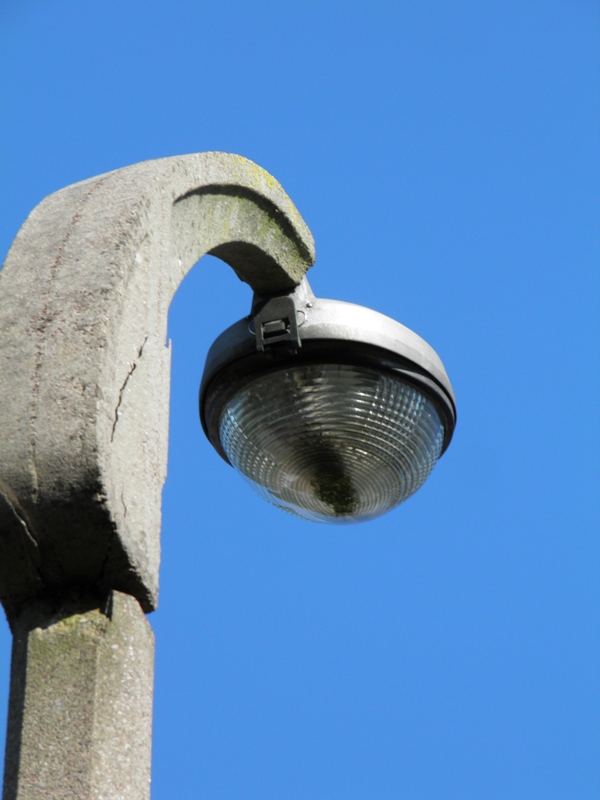 The lantern fitted here is closer to the concrete part of the bracket, and the filling compound has not been used. A small amount of debris is visible within the bowl.
---
CLICK HERE TO MAKE A MONETARY DONATION
© 2002 - English Street Lights Online