30. Neachells Lane, Willenhall, Wolverhampton With thanks to Chris Johnson for informing me of these Survivors. On the section of Neachells Lane that lies between Wednesfield Way and Willenhall Road are a number of 10 m tubular steel columns fitted with Thorn Alpha 5 lanterns. Although running 135 Watt SOX lamps these days, the lanterns may have been converted from running 140 Watt or 200 Watt SLI/H lamps when these became obsolete in the 1980s, though Thorn did produce the Alpha 5 as a 135 Watt SOX version too. In both cases, the lantern that became the Alpha 5 started life as the AEI Fleetwood and ran four 3 ft 30 W fluorescent lamps; the length of these (conveniently) being the same as the 140 Watt and 200 Watt SLI/H lamps.
When approaching from Willenhall Road, this example is the first to be seen, just over the railway bridge.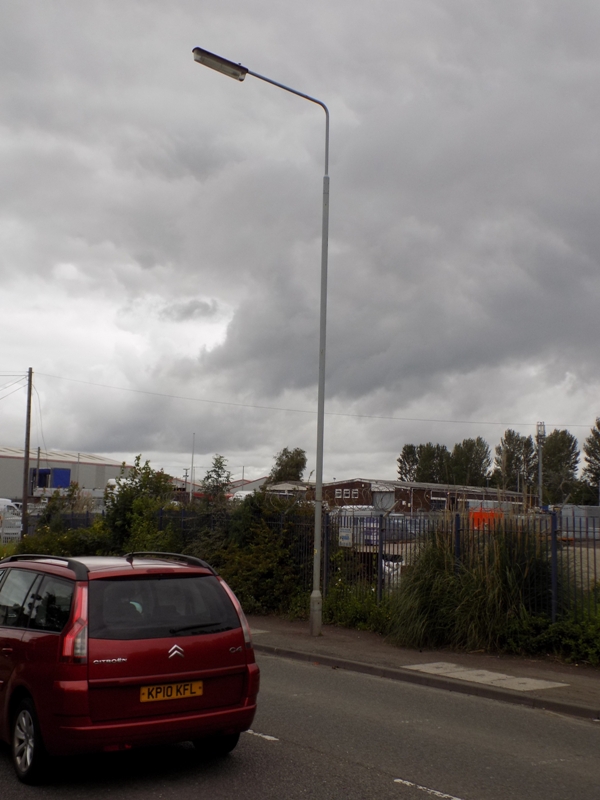 A Royce Thompson P42-type photocell detector can be seen attached to the lantern's canopy.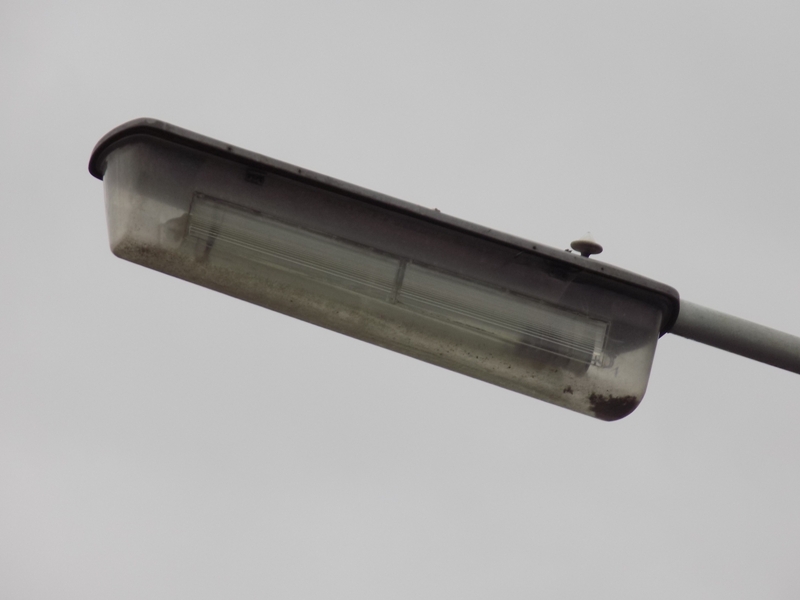 The photocell had become defective on the following installation, with the lantern seen to be dayburning when photographed.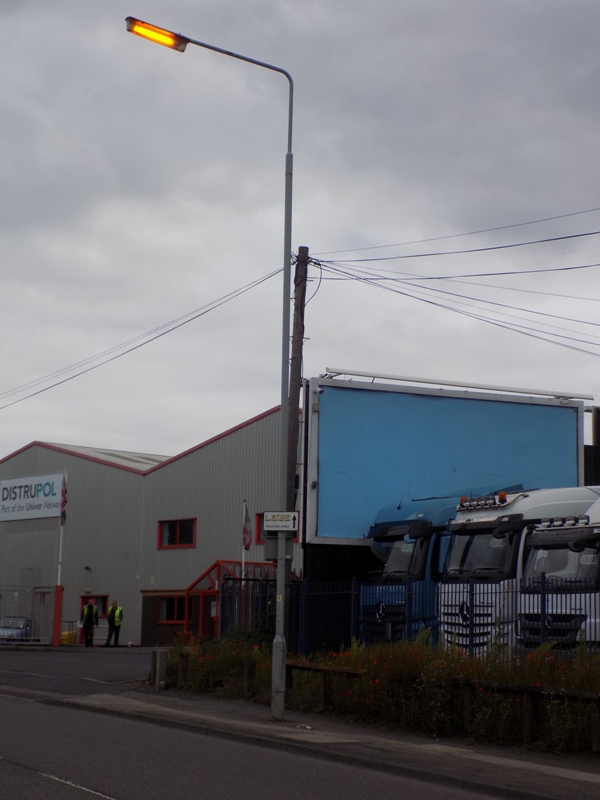 Still, any excuse to see a working 135 Watt SOX lamp in 2020 should not be taken for granted!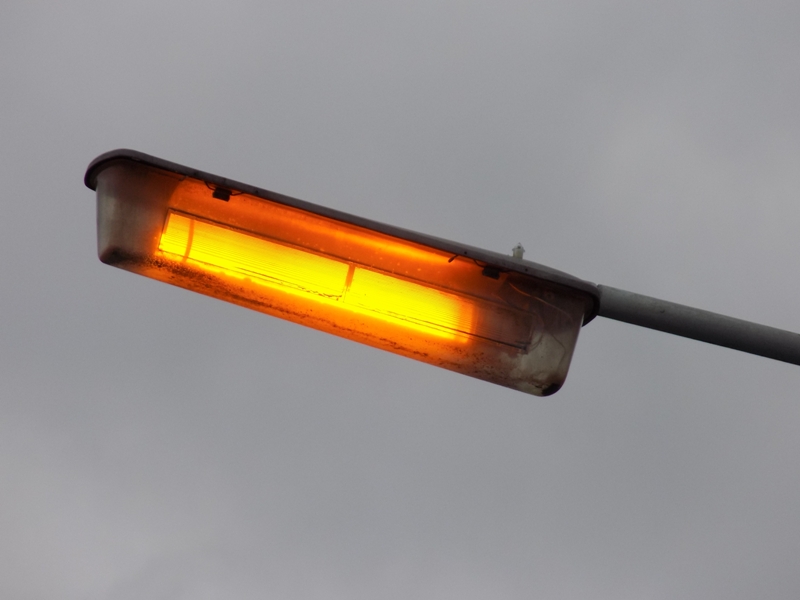 135 Watt lamps are not quite as long as the equivalent SLI/H lamps are, leading to a short portion of the bowl refractors at the rear of the lantern not being illuminated.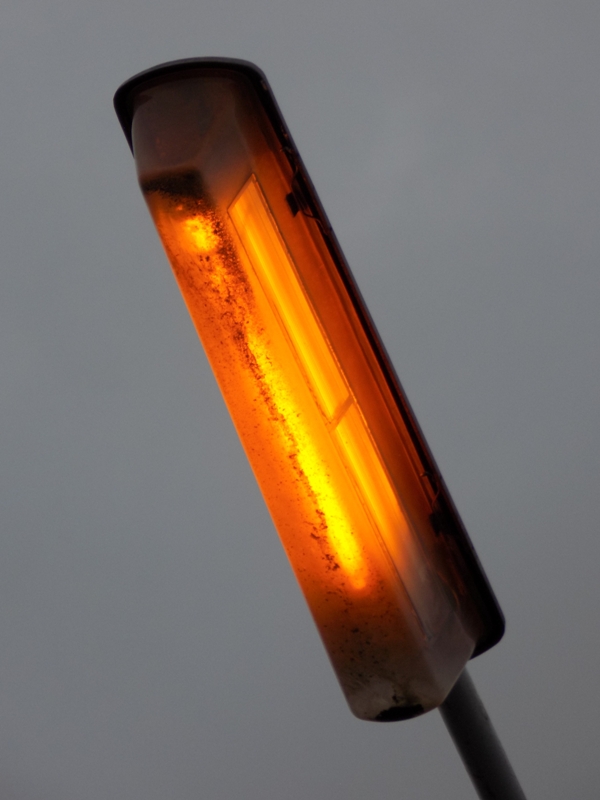 The next few Alpha 5 installations were operating correctly...unless they too were dayburning but their lamps had failed!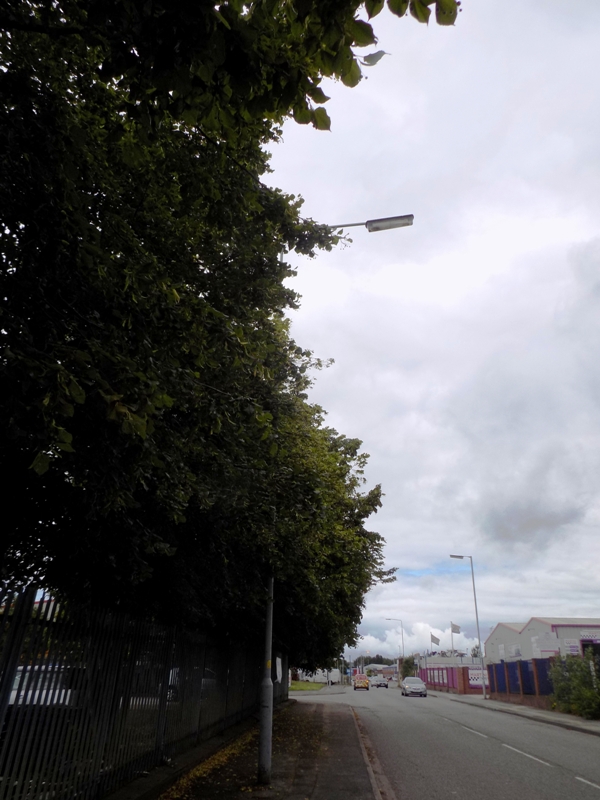 The front end of the lamp is seen pressed against the inside of the bowl - what looks to be a length of wire has been used as a makeshift lamp support within the lantern - another indicator that these lanterns may have been converted in-house.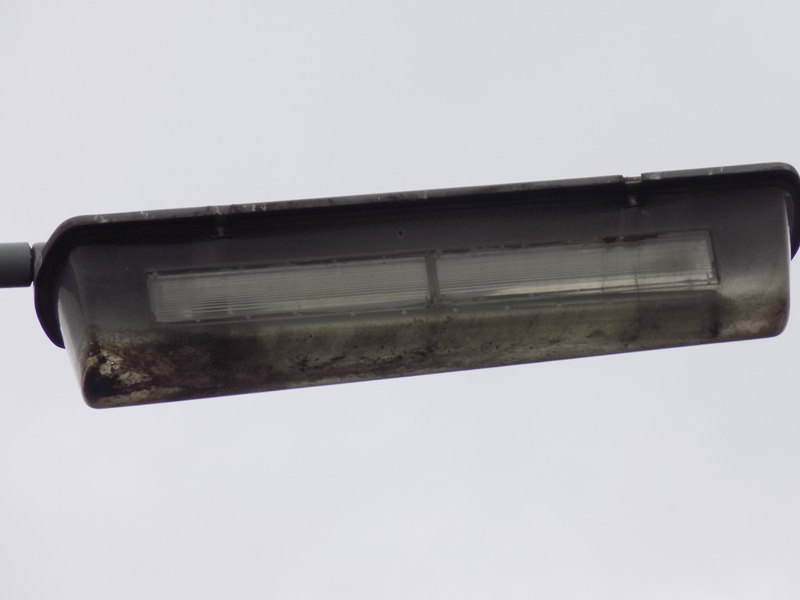 This example was attached to a British Steel-made column.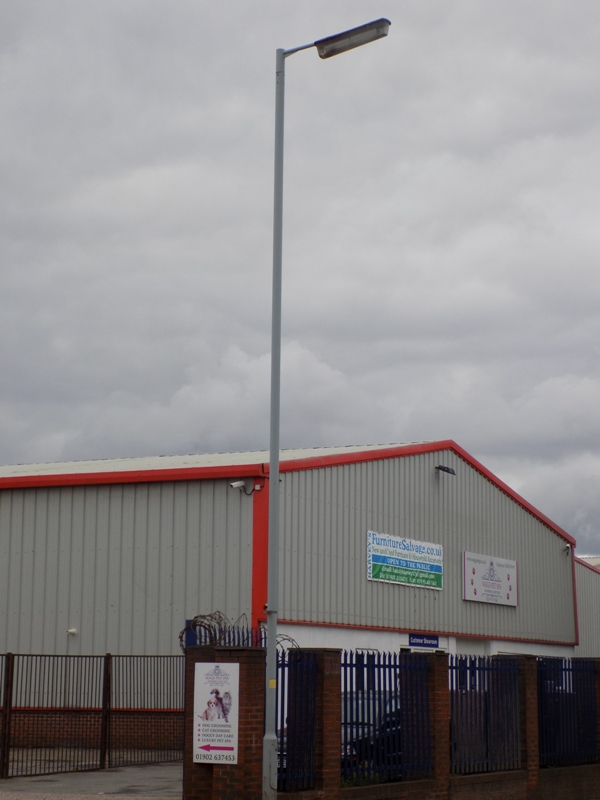 The outreach bracket was much shorter on this column.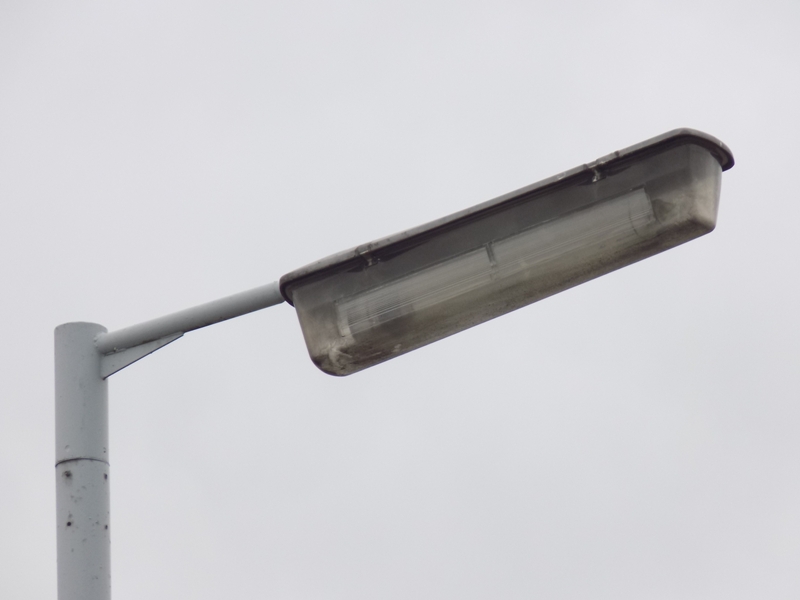 Although similar in appearance to the GEC Z9554(M) lantern, the Alpha 5 features a deeper bowl, along with a slightly wider canopy.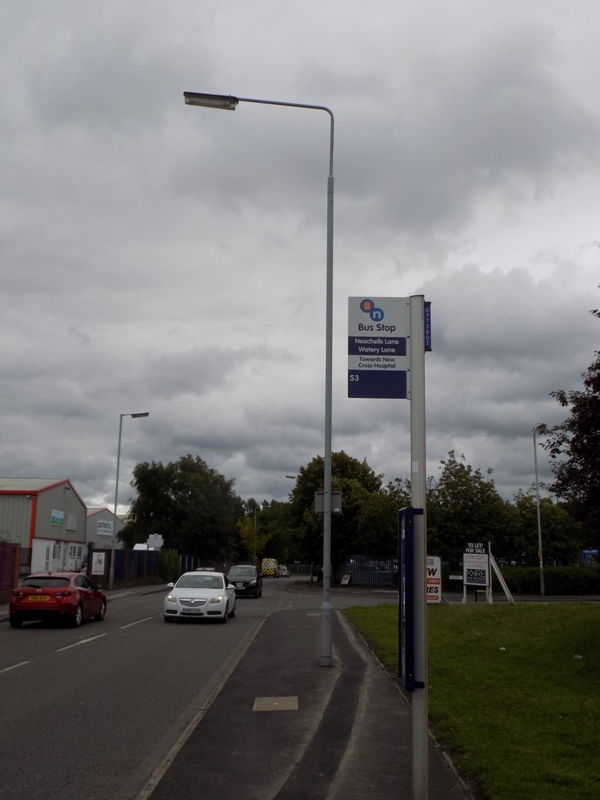 The photocell detector appears to be hanging out of this lantern, though at least, it isn't dayburning...unlike the following lantern.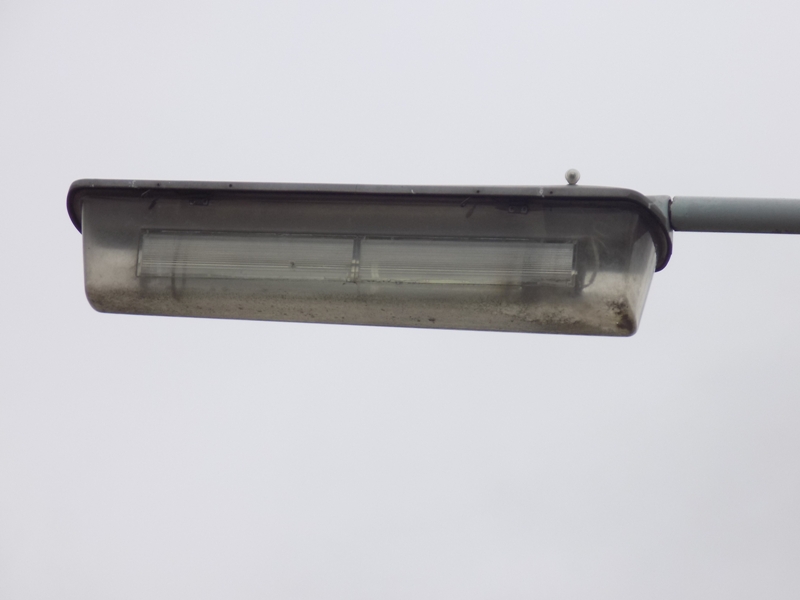 This installation was operating in daylight too.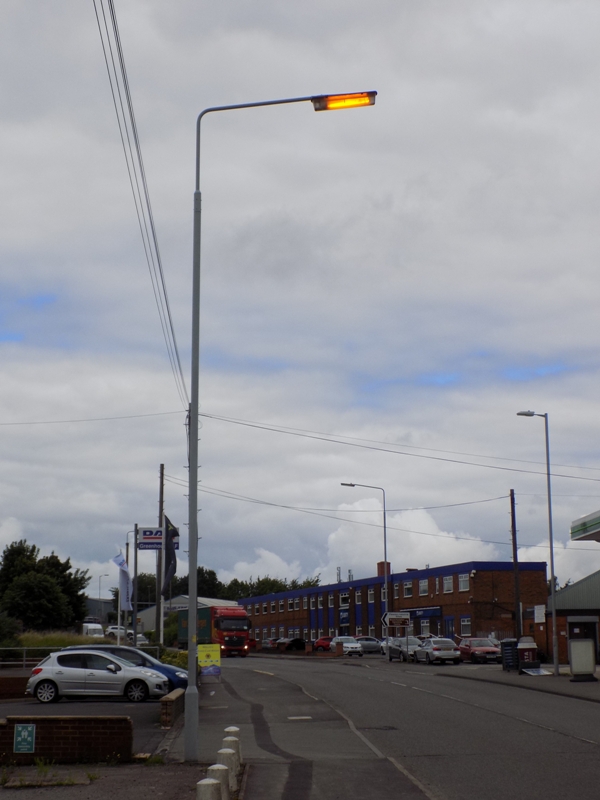 The lamp's positioning along the refractor has distorted the arc tube's appearance somewhat.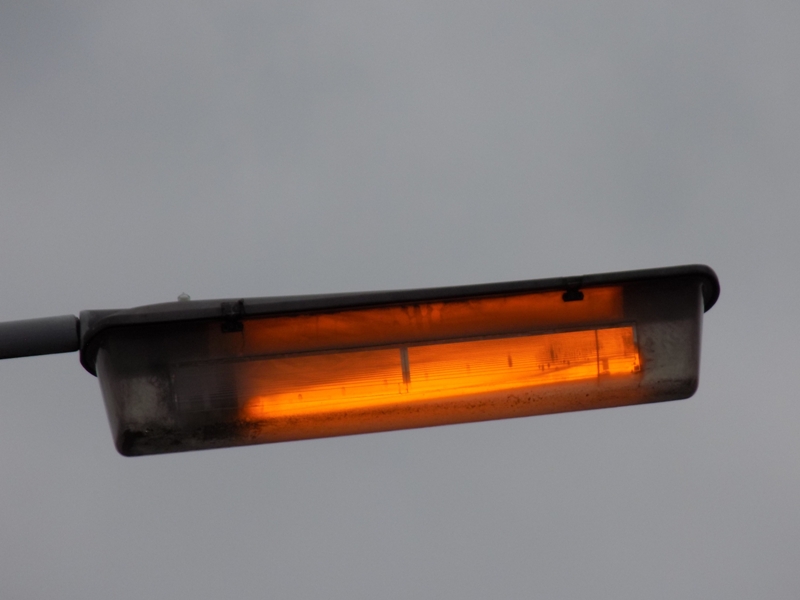 The final Alpha 5 installation was located just south of the Neachells Lane Island - a large Advanced Direction Sign advising of this being positioned near to the column.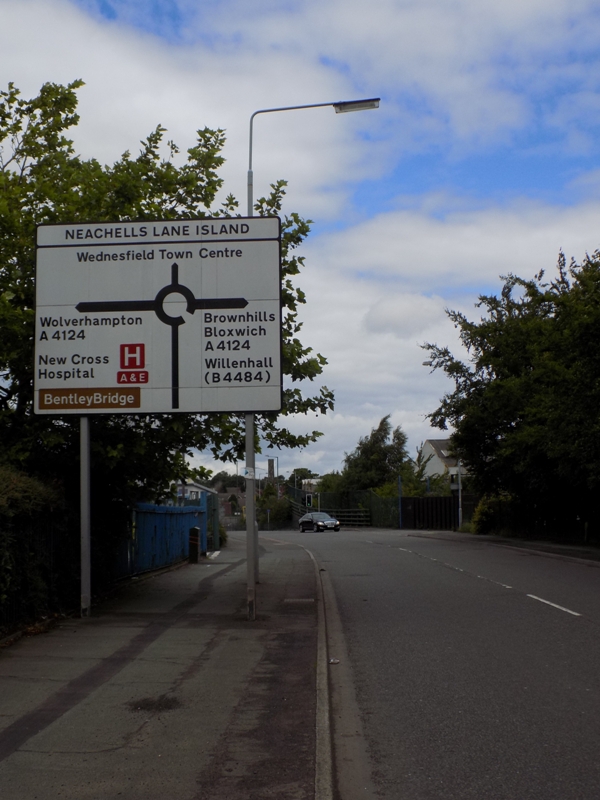 Not only are these outreach brackets far longer than on the British Steel-made product, they add about an extra metre of height to the column, bringing the overall height to 10 metres.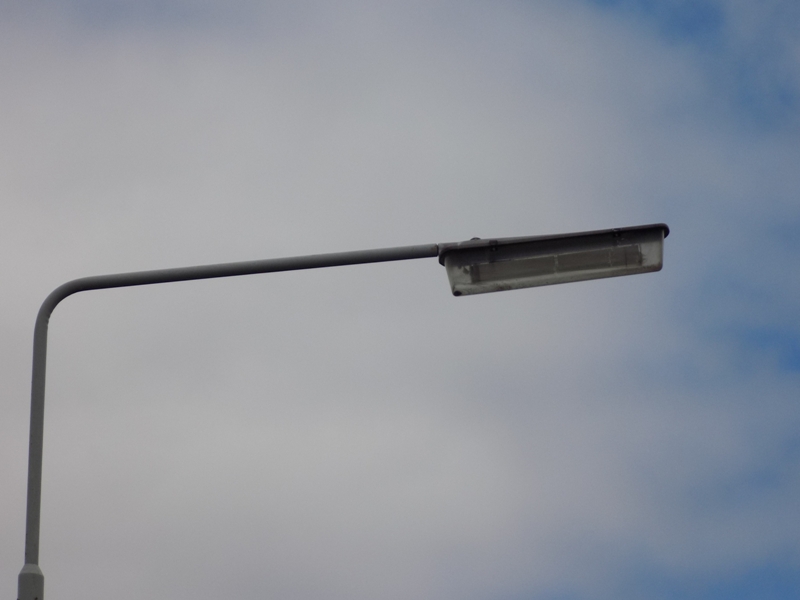 An electrical connector block appears to be positioned behind the lampholder in this lantern - this may be another sign of the conversion - the bayonet-capped SOX lamps being incompatible with the twin bi-pin T12 lampholders of the SLI/H lamps.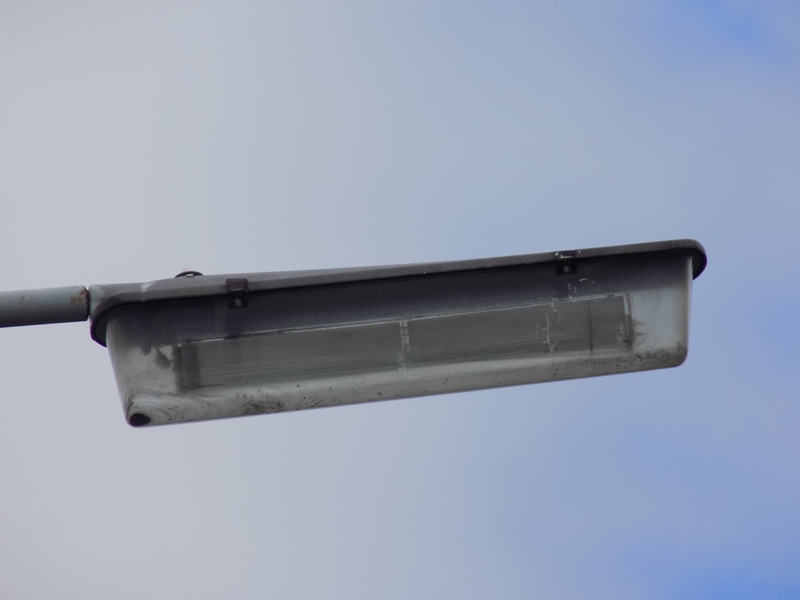 ---
CLICK HERE TO MAKE A MONETARY DONATION
© 2002 - English Street Lights Online