GEC Z9554M
Lantern acquired in January 2004.
Another lantern that has never been used! This design is the one with the later GRP canopy - made under the name MRL 135 by WRTL up until late 2005. Many of the original ones from the 1960s are still in use on the streets of Derby, and most still have their original control gear and control units.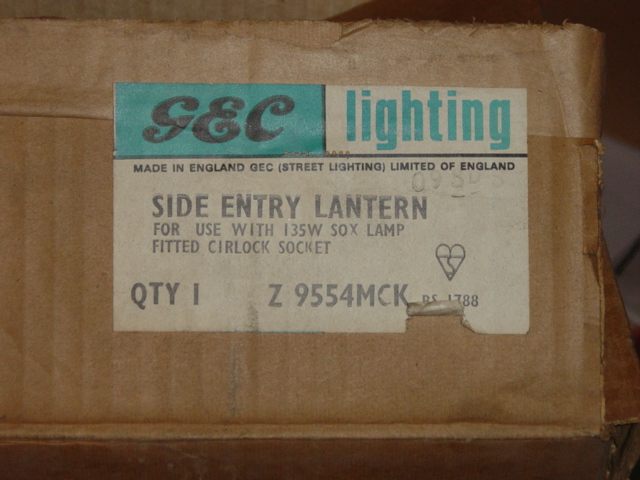 The label is still in a good condition, apart from the tear at the bottom. The 'Cirlock socket' is a NEMA socket for a photocell in case you were wondering; quite rare around Derby - as most Z9554s run on two-part control.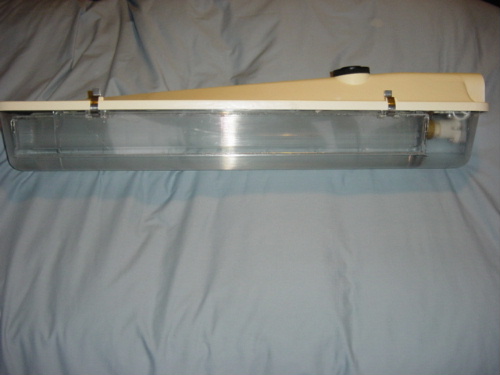 The GRP canopy means that this lantern is very lightweight - in fact it is the lightest 'big' lantern in my collection. I have fitted a proper Osram lamp (not one made under license by Philips). Something that I didn't know about the bowl is that the non refractor area by the lamp cap is patterned - from the ground it just looks plain. This area is also a major weak point in the bowl, and it isn't uncommon to see this section missing from the lantern altogether.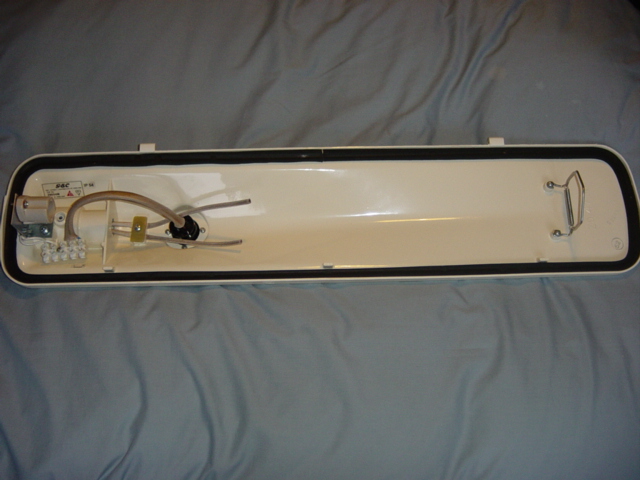 The simplicity of the lantern is shown here. No complicated gear trays to navigate here!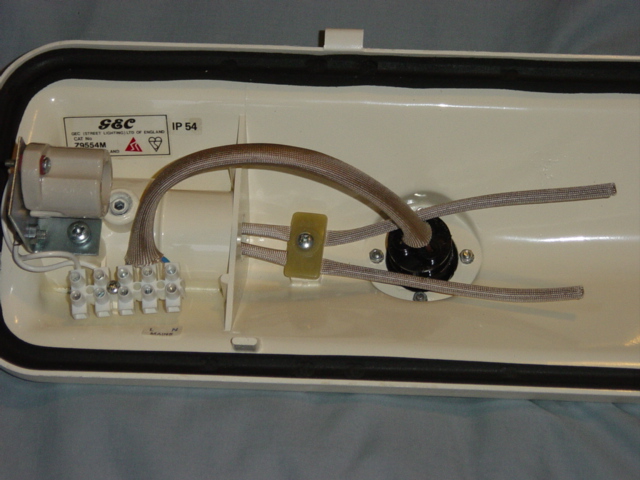 A close-up of the wiring end shows where everything is supposed to go. I am going to wire the lantern up without connecting the photocell socket, in order that the lantern can be run without the need to fit a blanking cell.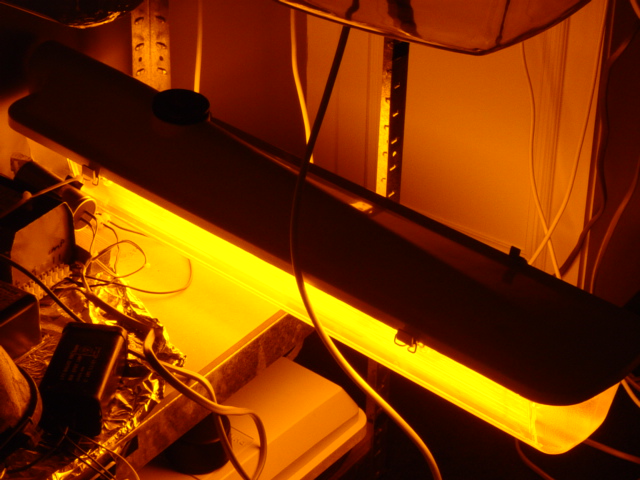 Well the lamp works anyway!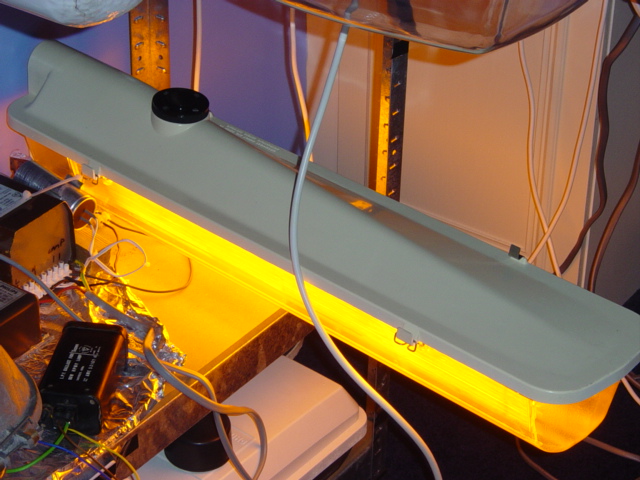 With the flash switched on, a much yellower light looks to be being given off.
Lantern warm-up video:
---
The lantern was mounted to an AC Ford AC872 wall bracket on Tuesday, 9th August 2005.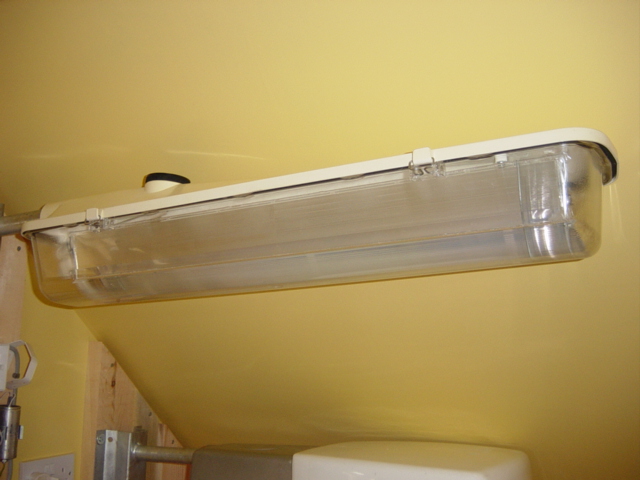 ---
CLICK HERE TO MAKE A MONETARY DONATION
© 2002 - English Street Lights Online