33BB. Riverside Path, off Loughborough Road, West Bridgford, Nottingham Situated alongside the Wilford Suspension Bridge, which crosses the River Trent, are some Revo 15 ft (5 m) fluted cast iron columns supporting lanterns that resemble GEC Z5699s, but with more ornate canopies. The columns extend along the riverside path for a short distance where properties on Sandringham Avenue, Balmoral Avenue and Welbeck Road overlook the river, but do not continue to the road crossing of Trent Bridge.
The columns and lanterns are painted green, although this is flaking, revealing an earlier black paint finish.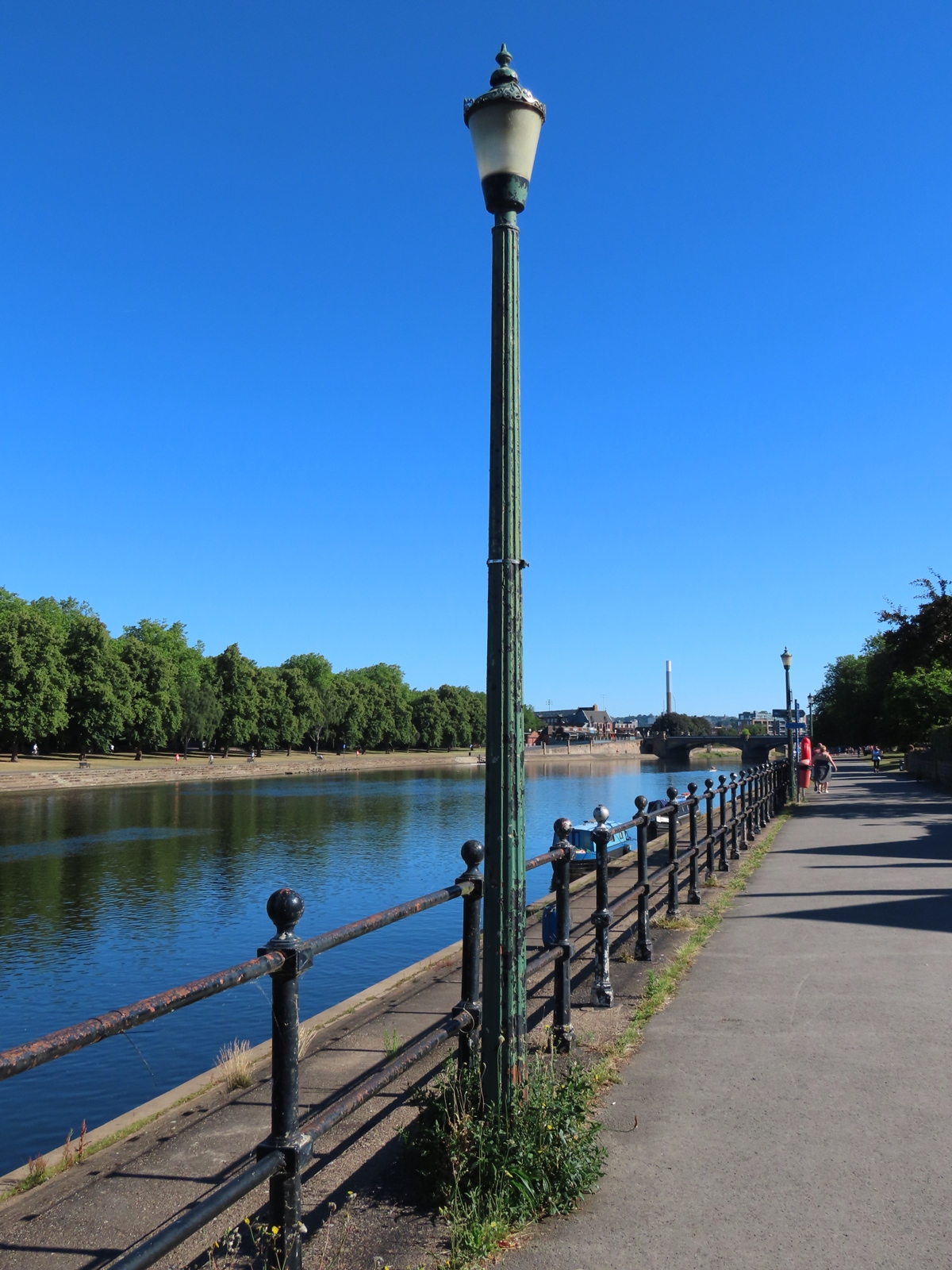 The lantern canopies bear a resemblance to those used on the CU Phosco P111 lantern; however, as these are removed by being lifted up, whereas the standard Z5699 canopy hinges backwards, there must be some sort of modification made within the lanterns for the two parts to attach together securely.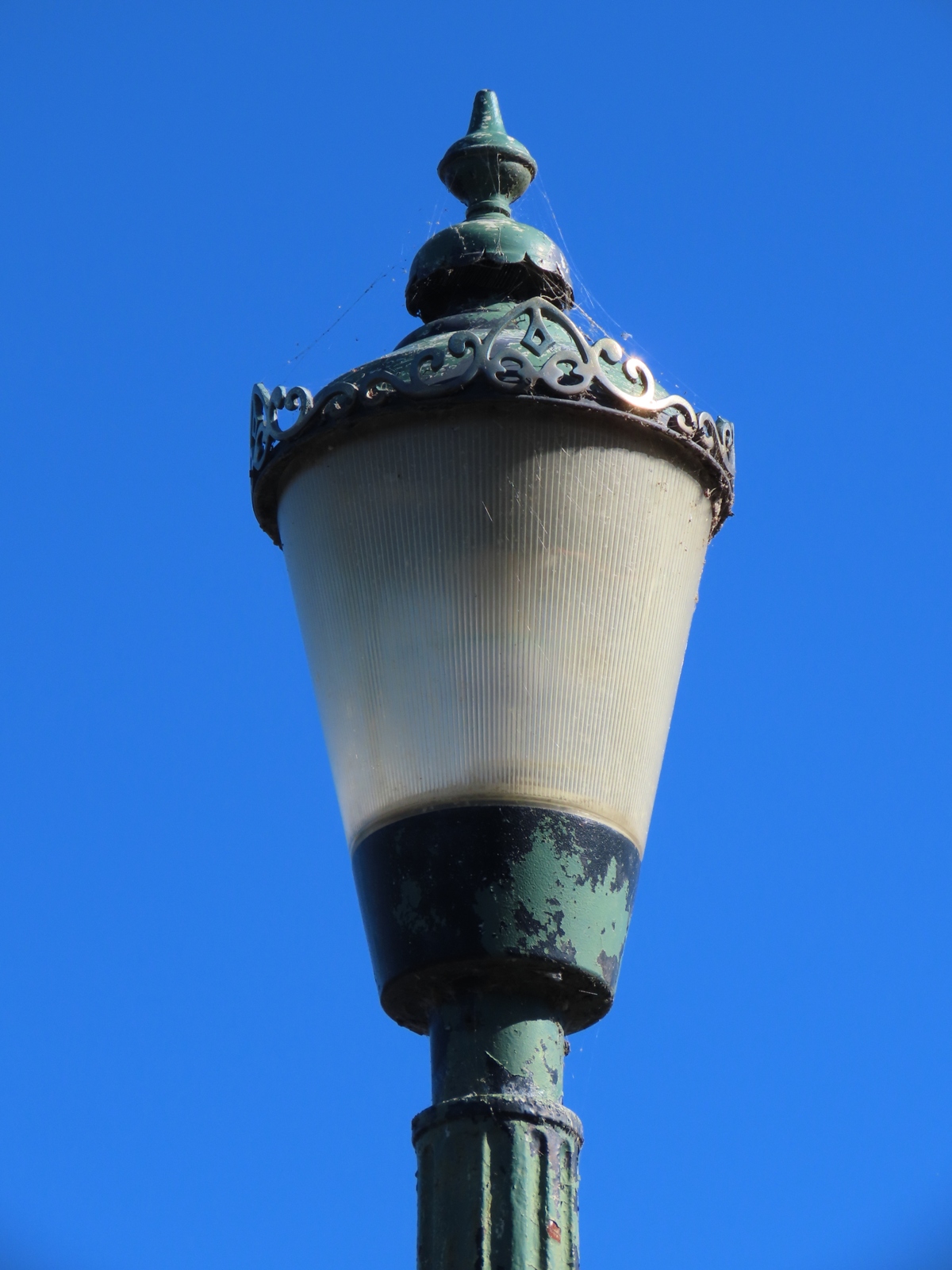 The columns include a base door, which matches the fluted pattern of the column, making it rather well camouflaged when in place. Visible on the other side of the river is the War Memorial (undergoing refurbishment at the time of photographing), which forms part of Nottingham's Memorial Gardens.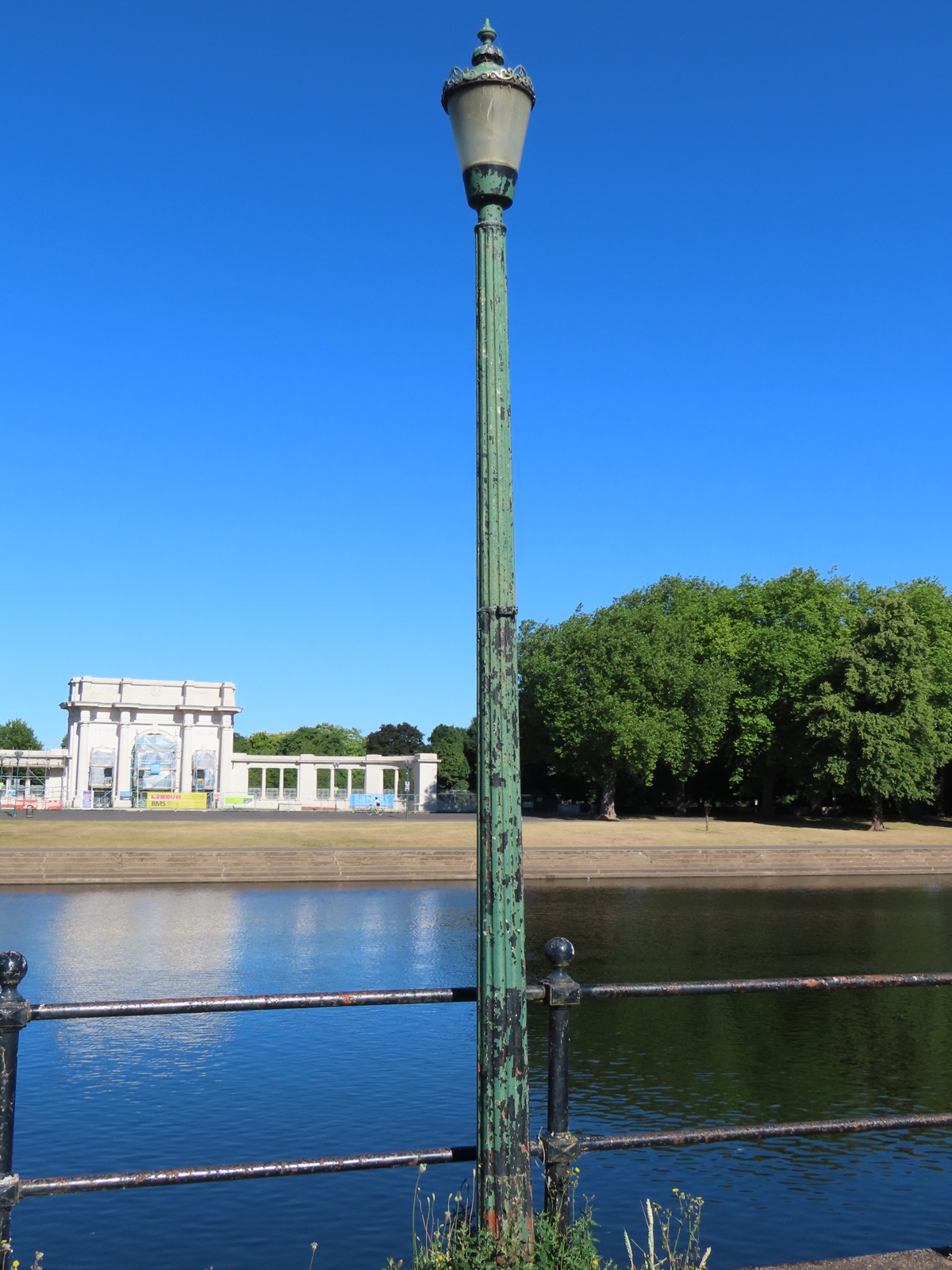 The internal wiring for the lantern's photocell is visible through the polycarbonate bowl.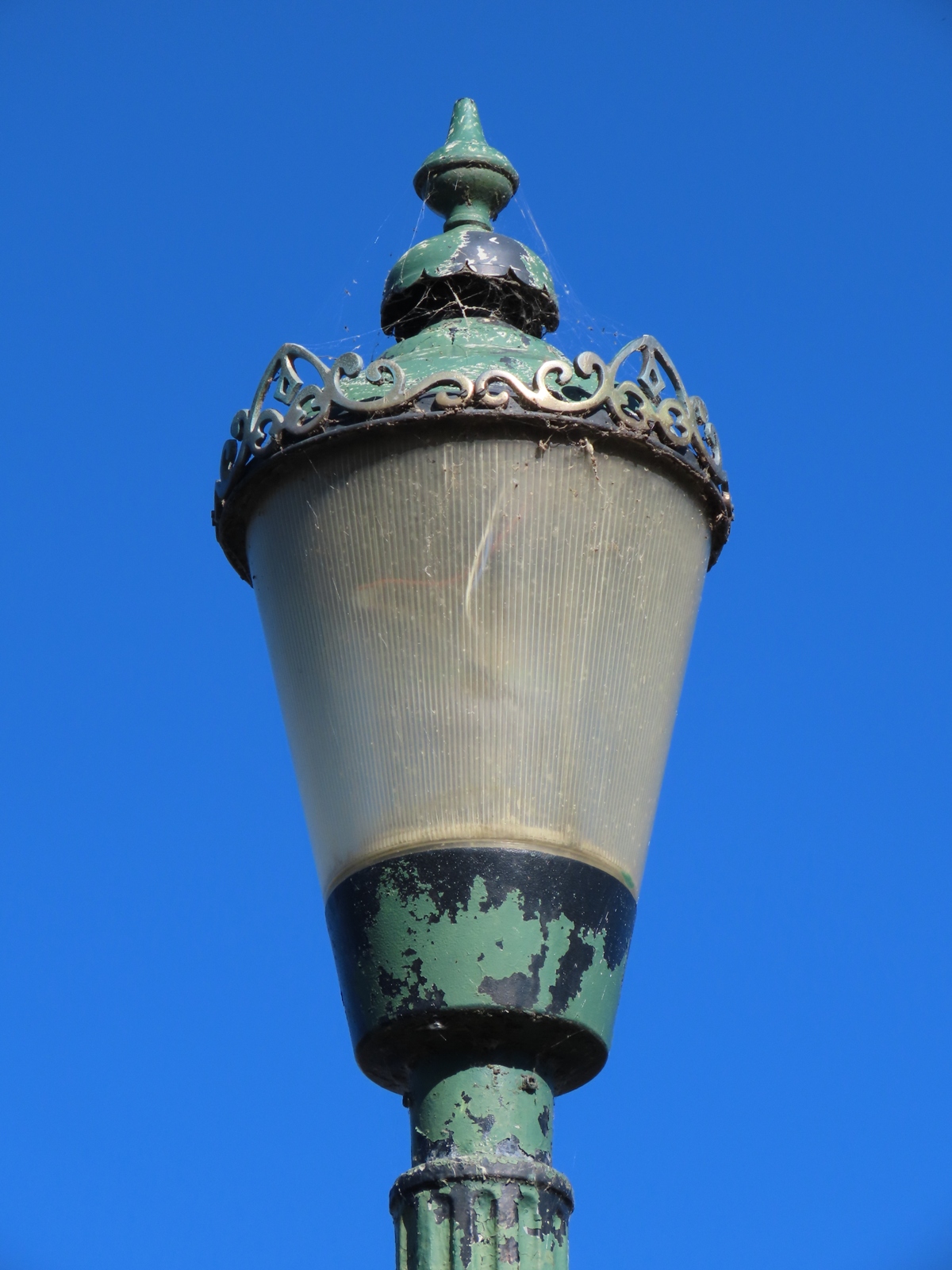 I photographed this example, with the Suspension Bridge in the background, in an attempt to identify the type of lamps that are fitted in these lanterns.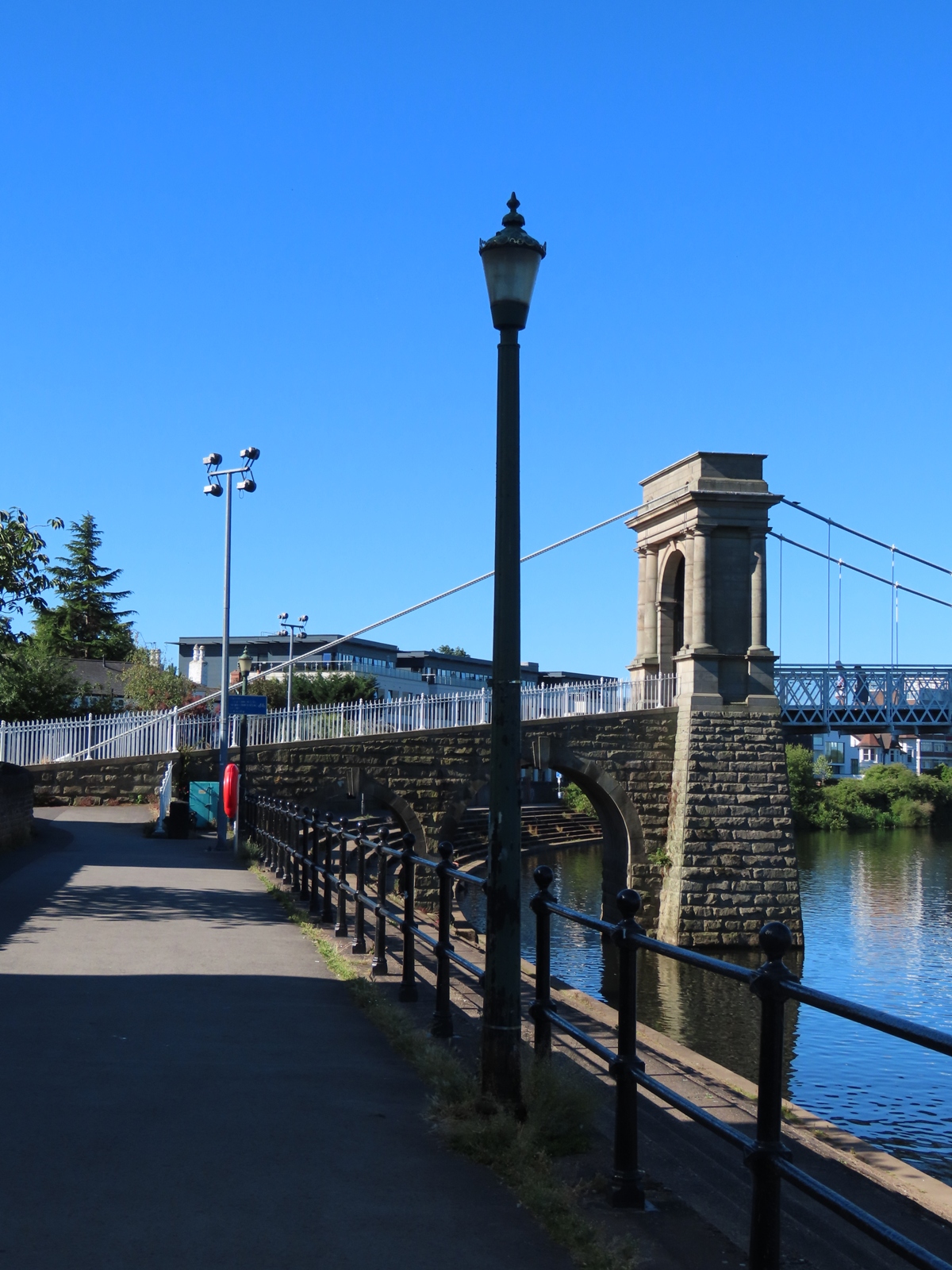 The lamp appears to be an LED 'Corn' retro-fit lamp. Notice that the ornate latticework around the canopy appears to be brass.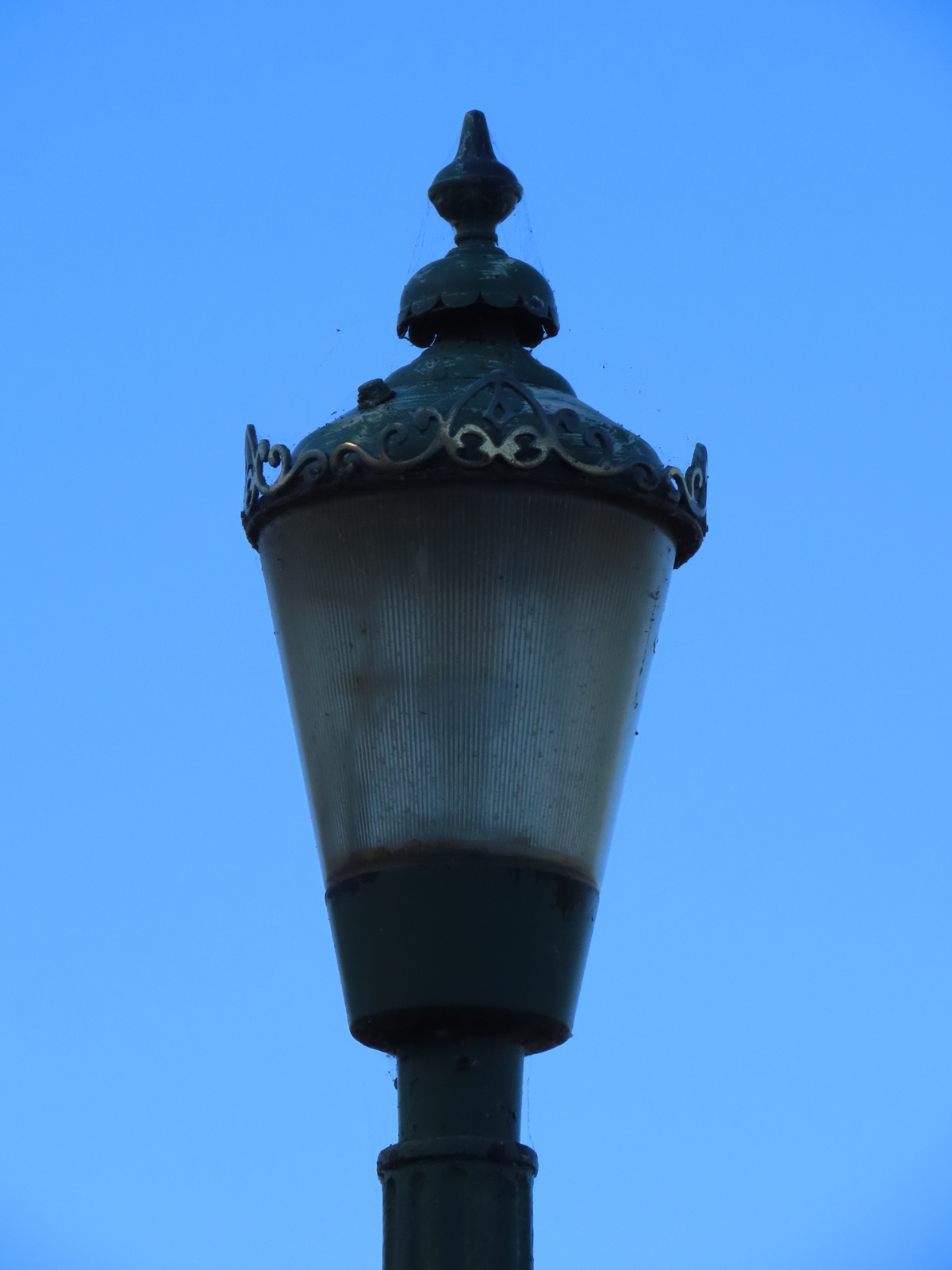 ---
CLICK HERE TO MAKE A MONETARY DONATION
© 2002 - English Street Lights Online