33CB. Off Maid Marian Way, Nottingham. Located above the roller shutter door for a building belonging to the Bluecoat Sixth Form Centre (and formerly, a campus of Nottingham College) is a Falks Beaufort 4 wall-mounted utilitarian lantern, likely to date from when the buildings were constructed in the 1950s (or '60s). Although not a street light, these fittings are rather iconic, and in the modern era, carry a suitably 'retro' appearance. The long-term future of this particular example hangs in the balance, as the Sixth Form Centre is only due to occupy the site for a temporary period, before the site is redeveloped further in future.
As well as the example pictured below, a second, identical example was located around the corner from this loading bay.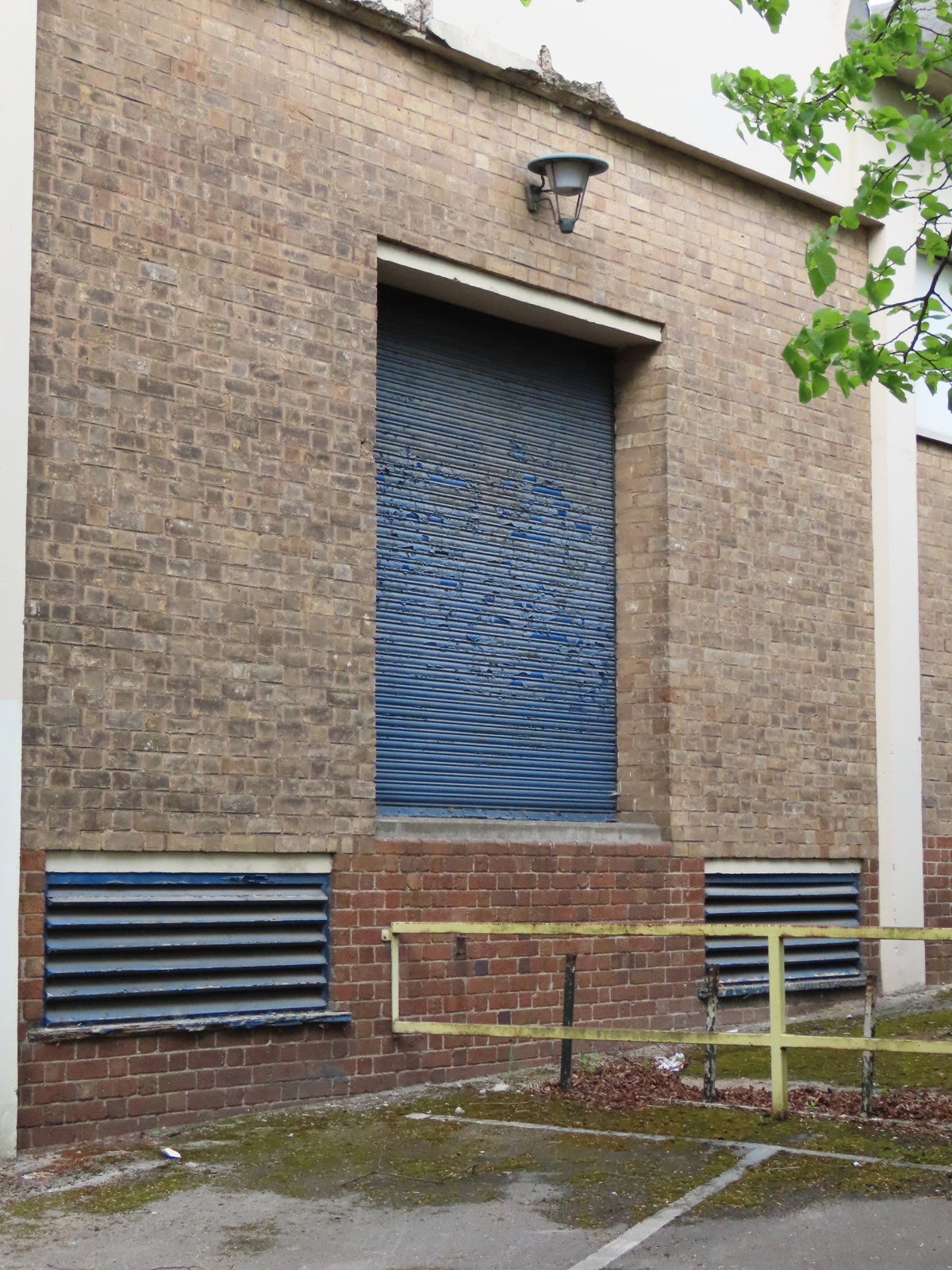 This is the S.93858E version of the Beaufort 4, with a 16 inch (406·4 mm) diameter canopy, and opal Perspex bowl.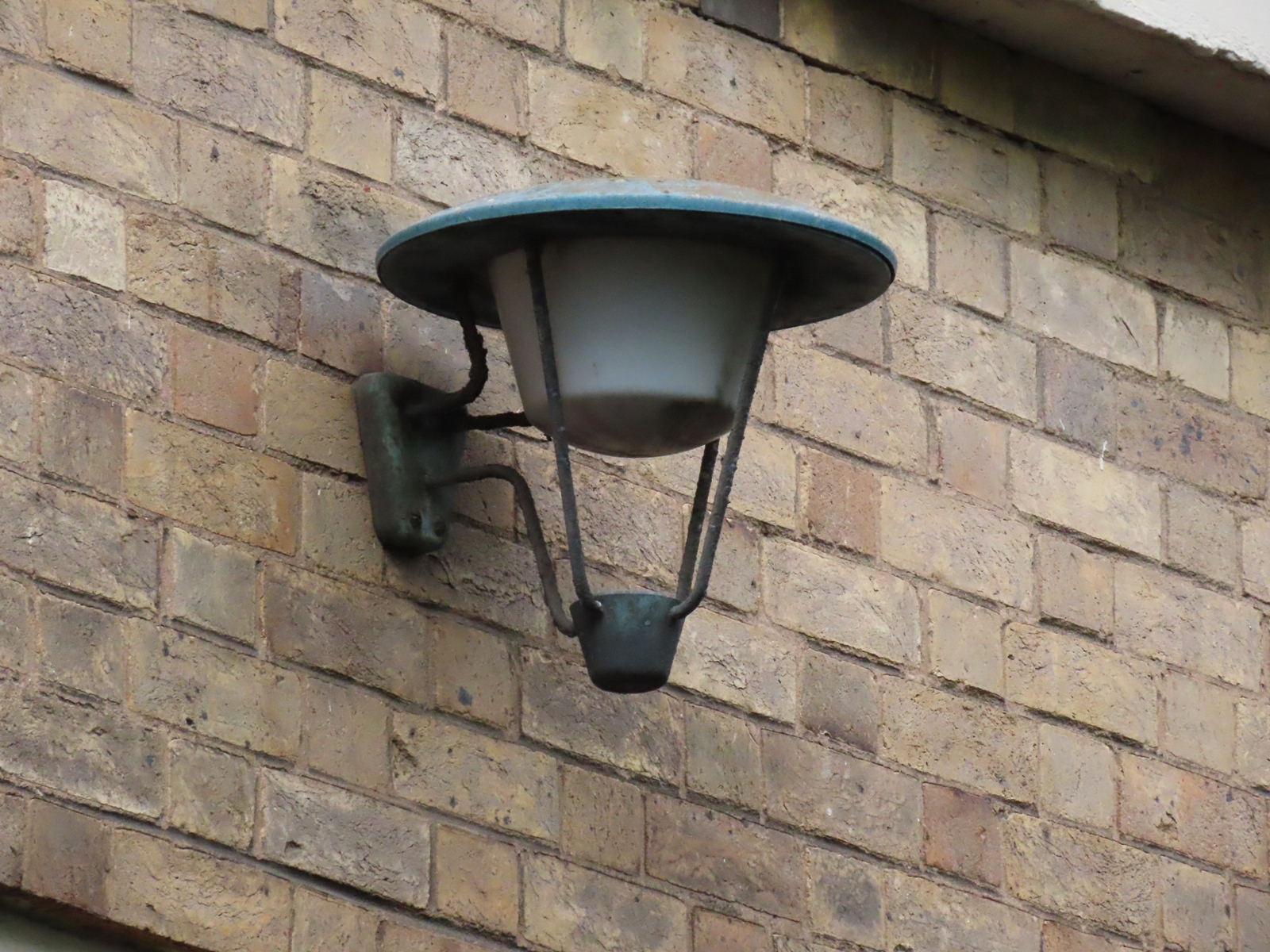 ---
CLICK HERE TO MAKE A MONETARY DONATION
© 2002 - English Street Lights Online