35. Church St, Church Gresley. Located on the access road to the Church Gresley Industrial Estate are three Stanton columns with top-entry GEC Clearmain Z8403 mercury lanterns installed. It is difficult to know whether they work or not, although it is unlikely that they do. All three installations are unusual, as the lantern is actually the wrong way round, due to it not being designed for the Group B column - it is actually a 250/400 Watt Group 'A' lantern and should be used on a column of the same group. If the lanterns were orientated the correct way round, there would be difficulty in opening the bowls, as the clips on all three lanterns would be up against the brackets.
The column located at the entrance to the Industrial Estate is pictured below: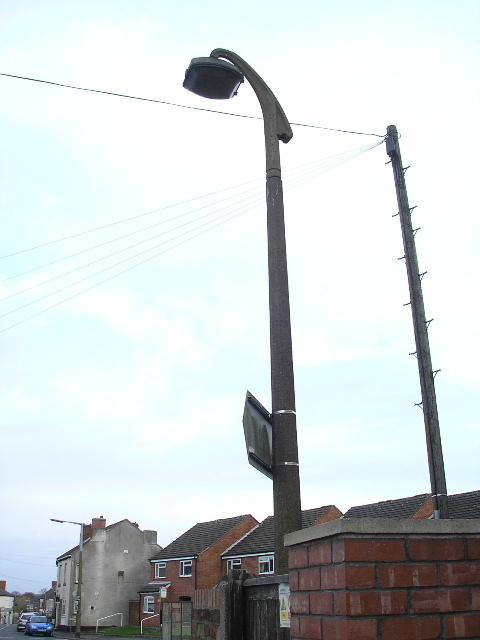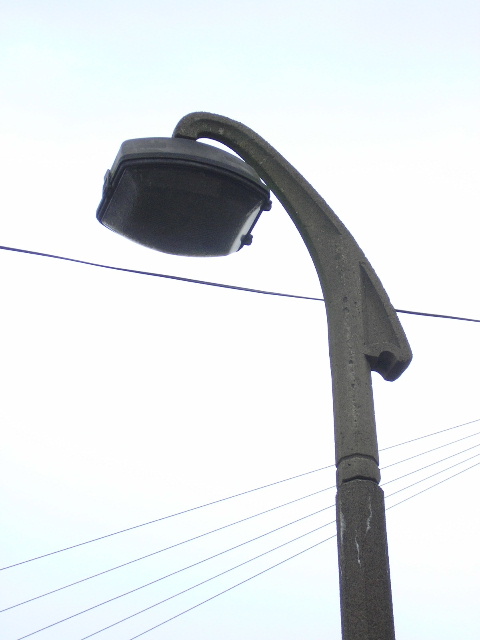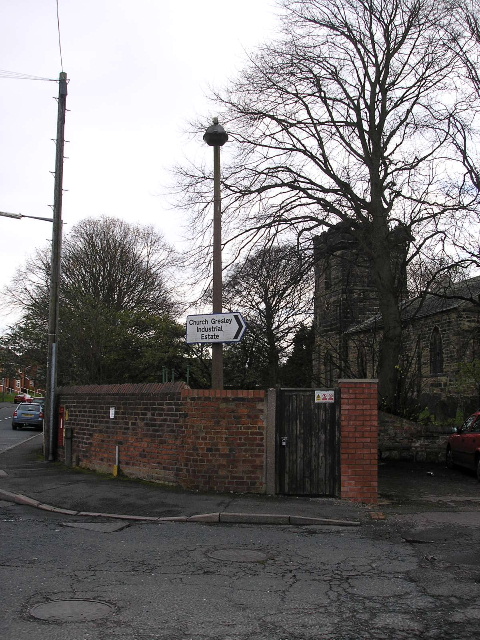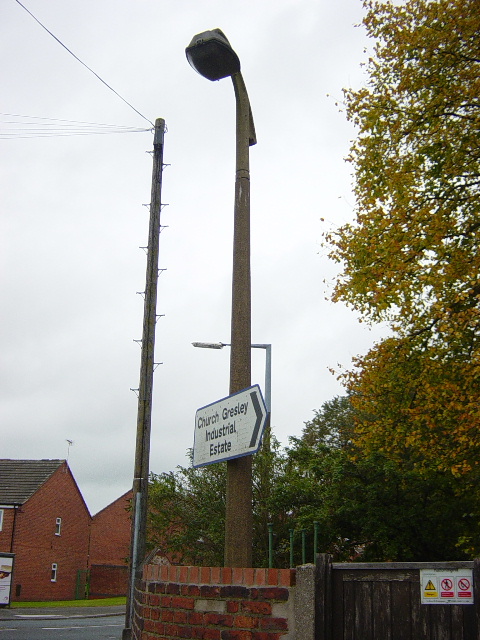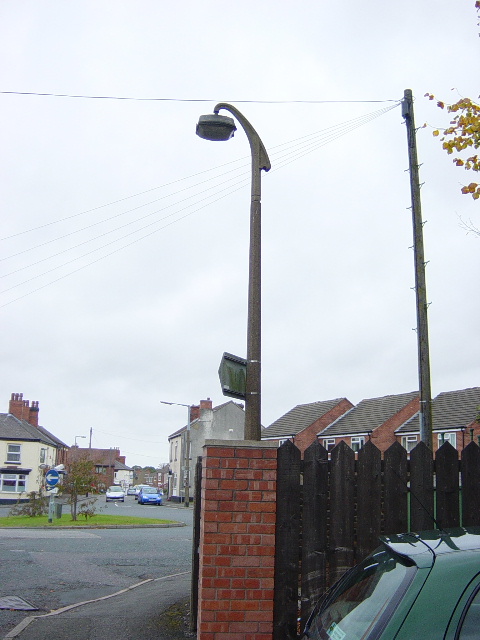 By 2019, the bracket and lantern were missing. Judging by the tidy state of the top of the column, I would say that these were removed intentionally, rather than the bracket breaking off and falling.
---
CLICK HERE TO MAKE A MONETARY DONATION
© 2002 - English Street Lights Online