35a. Colliery Road, Church Gresley. Around the corner from the previous Survivor stands an abandoned Stanton 7-type concrete column, topped with a 'B'-type bracket. Although the lantern is missing from this installation, and is likely to have been for many years (assuming that this installation belonged to the eponymous colliery, which closed in 1967), it may have been another GEC 'Clearmain' Z8403. Continuing the assumption that this installation became derelict after the colliery closed, it will have spent far more years of its life in its present state than in use, given that this version of the Stanton 7 column dates from the 1950s.
The column is set back some distance from the roadway; a modern 5 m tubular steel column supporting a Phosco P852 lantern marks the present boundary line. The surrounding undergrowth prevented me from venturing any closer to the column; thus, an inspection of the base was not possible.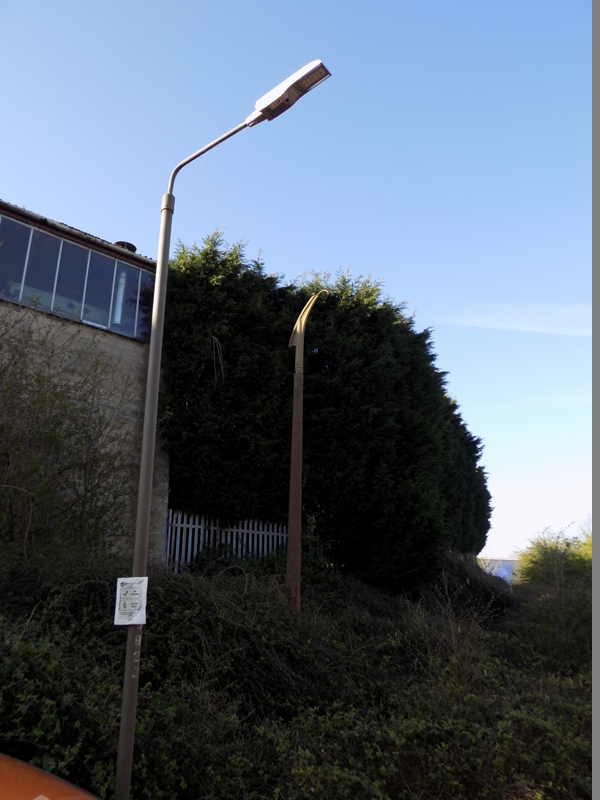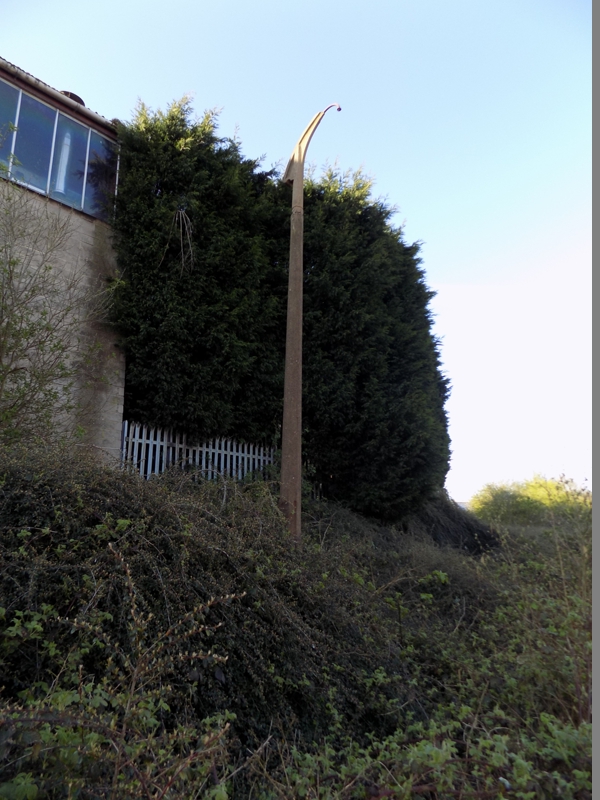 The B-type bracket is in poor condition, with much of the concrete having broken away from its uppermost section, exposing the rusted pipe within it.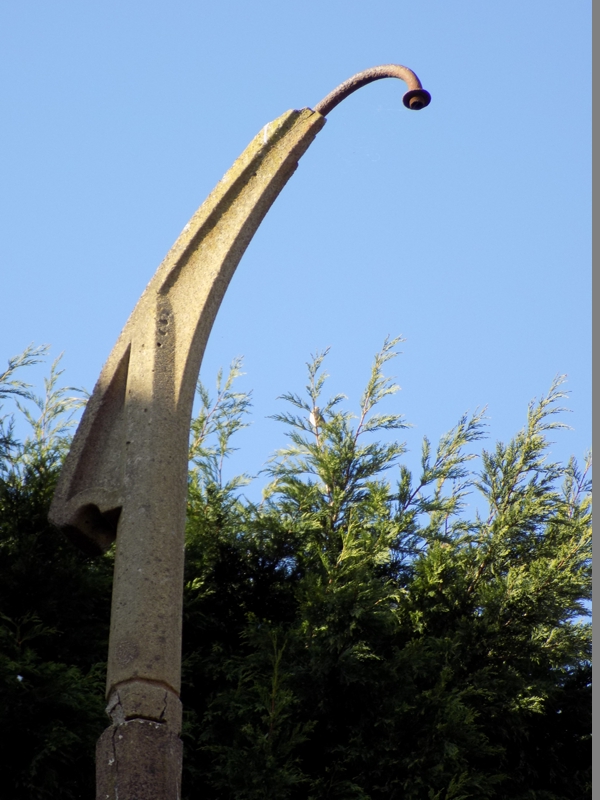 The pipe appears to terminate in a 1″ BSP thread, instead of the narrower 3/4 ″ BSP thread, which was more common at this mounting height. This configuration provides further evidence that a Clearmain may have been fitted here.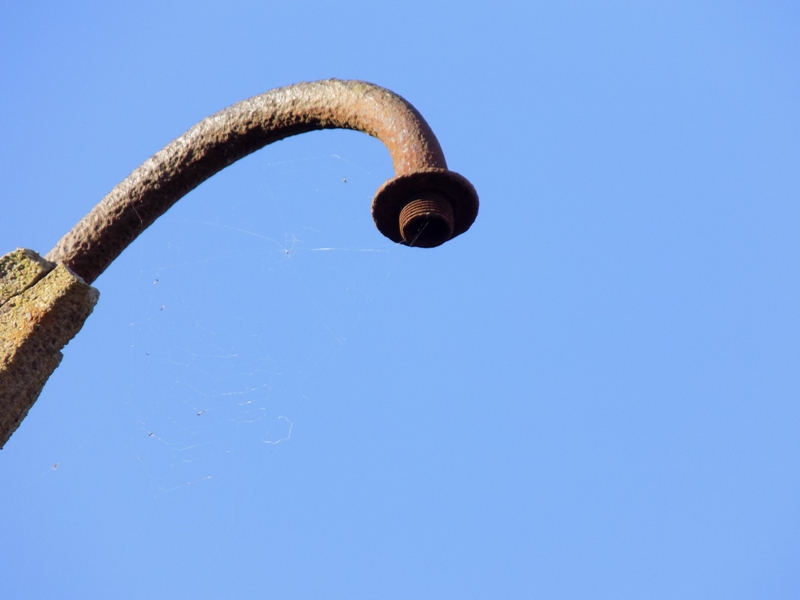 From the front, the elaborate finned design of the B-type bracket is not visible.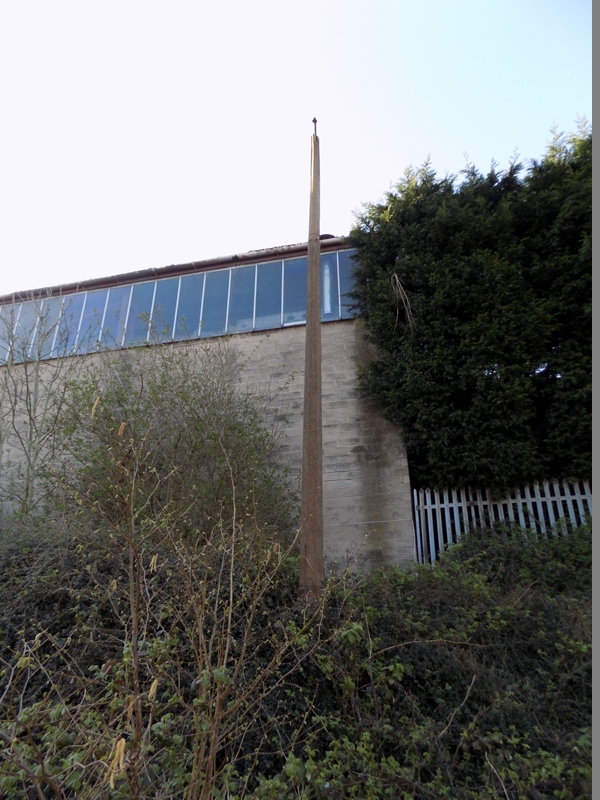 ---
CLICK HERE TO MAKE A MONETARY DONATION
© 2002 - English Street Lights Online