46. Sidmouth, Devon. Thanks to Stephen Rowe for sending me this information. Along the seafront are a number of vintage wooden columns, which have run a variety of lanterns over their lifespan. The earliest lanterns ran tungsten lamps, followed by 125 Watt mercury examples, and the latest (and final, as things turned out) lanterns ran 70 Watt CDM-T metal halide lamps. Owing to the age of the columns, and their immediate proximity to the seafront, replacement is required. Replacement wooden columns would be too expensive, and so these will be constructed in steel instead.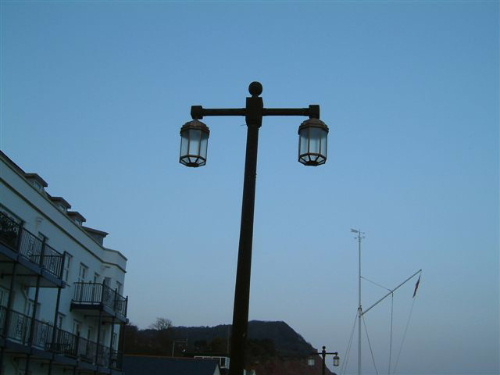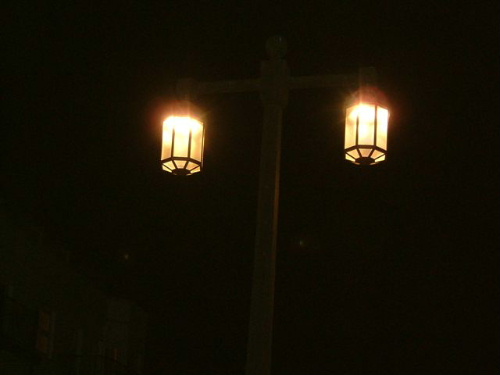 Replacement of the old lanterns and columns started in late 2004...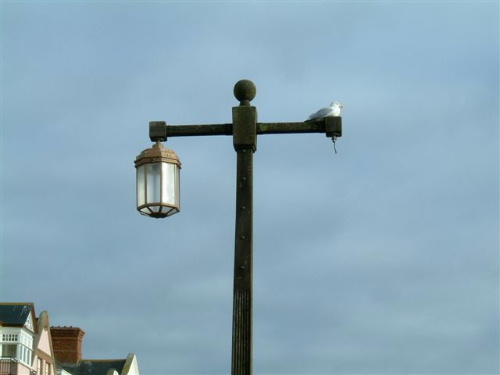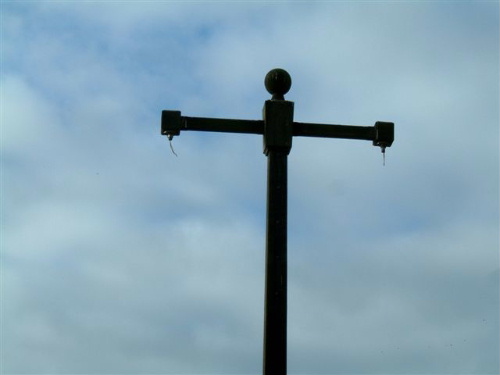 The new installations have scrollwork between the brackets and the columns. Some of the locals do not like it.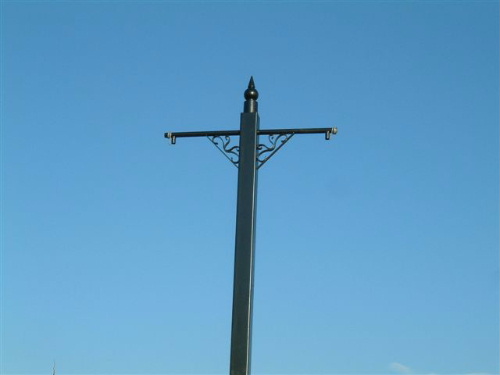 The new lanterns are based on the Urbis 'Victory' design.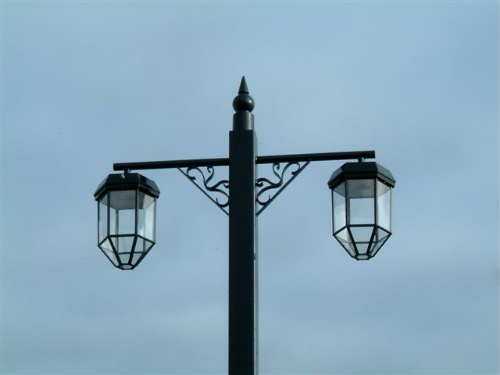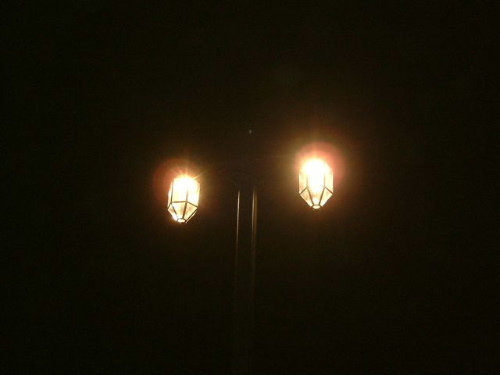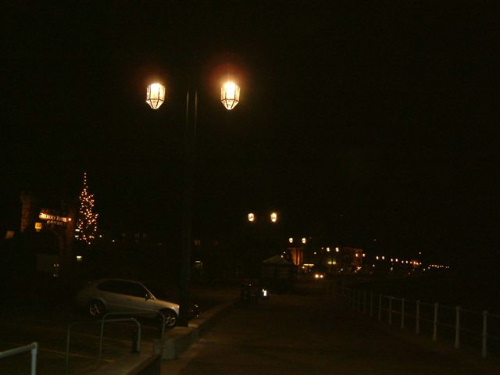 One of the removed fittings entered my Collection in July 2007; see here for details. In September 2022, the lanterns were replaced again, in favour of LED equivalents. These lanterns were to the same design as their predecessors were - a news article detailing the renewal exists here.
---
CLICK HERE TO MAKE A MONETARY DONATION
© 2002 - English Street Lights Online