46A. Maritime Court, Exeter, Devon Thanks to Louis Cunningham for informing me of this Survivor. At the end of the drivable section of this road is a Revo 'Woolwich' 15 ft (5 m) cast iron column supporting a swan neck bracket and GEC Z5590 lantern, fitted with an unknown lamp. Although there are other cast iron columns of varying types along the road, and the section that serves as a footpath only, this example is the only one to retain an "old" lantern; this may be because of access issues - the road is very narrow, and there is insufficient space to allow a maintenance vehicle in, particularly with cars being parked alongside the Exeter Ship Canal, which joins the River Exe nearby.
The column is (largely) obscured by surrounding vegetation.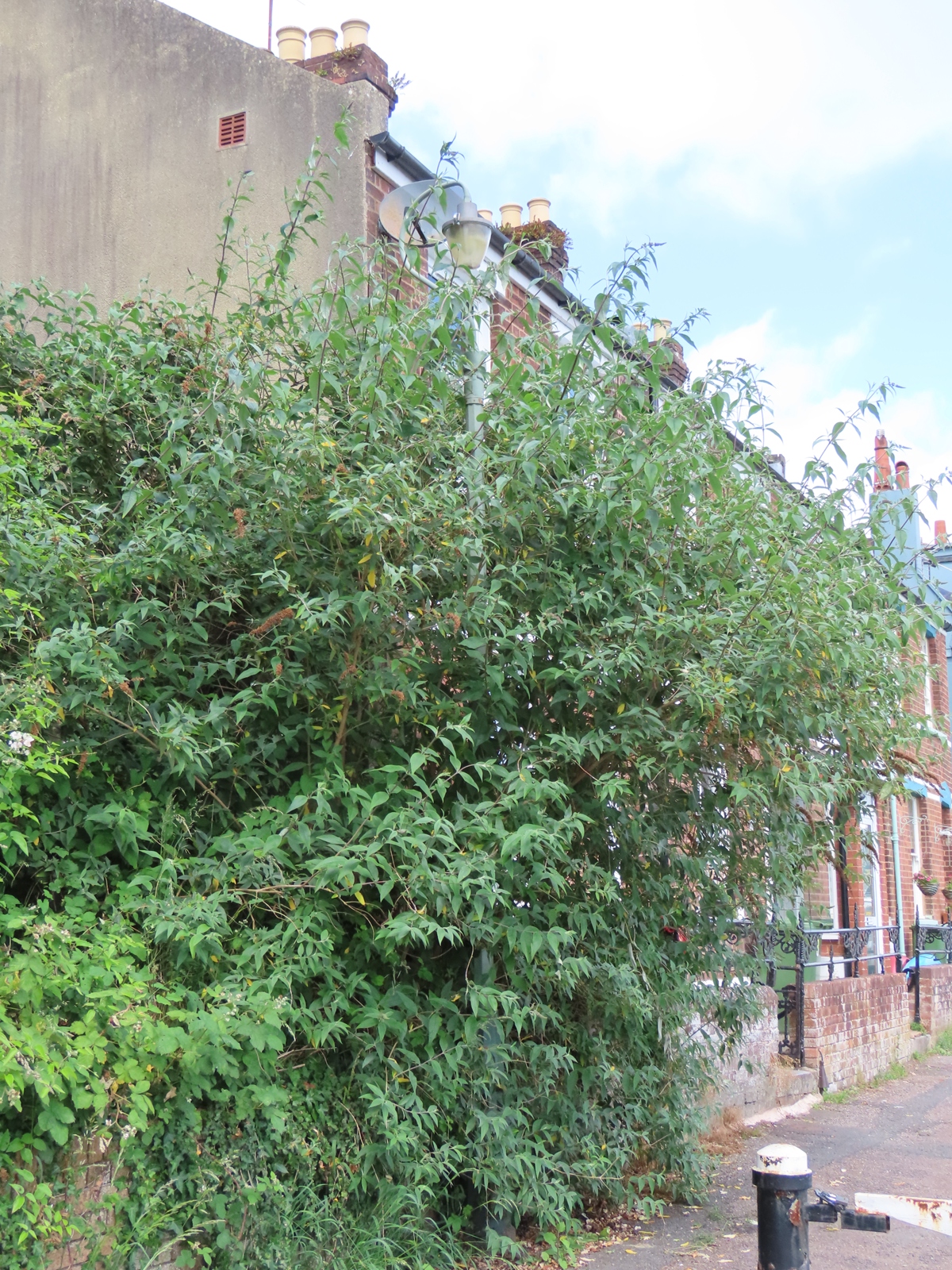 The lantern's polycarbonate bowl is yellowed; albeit, not severely.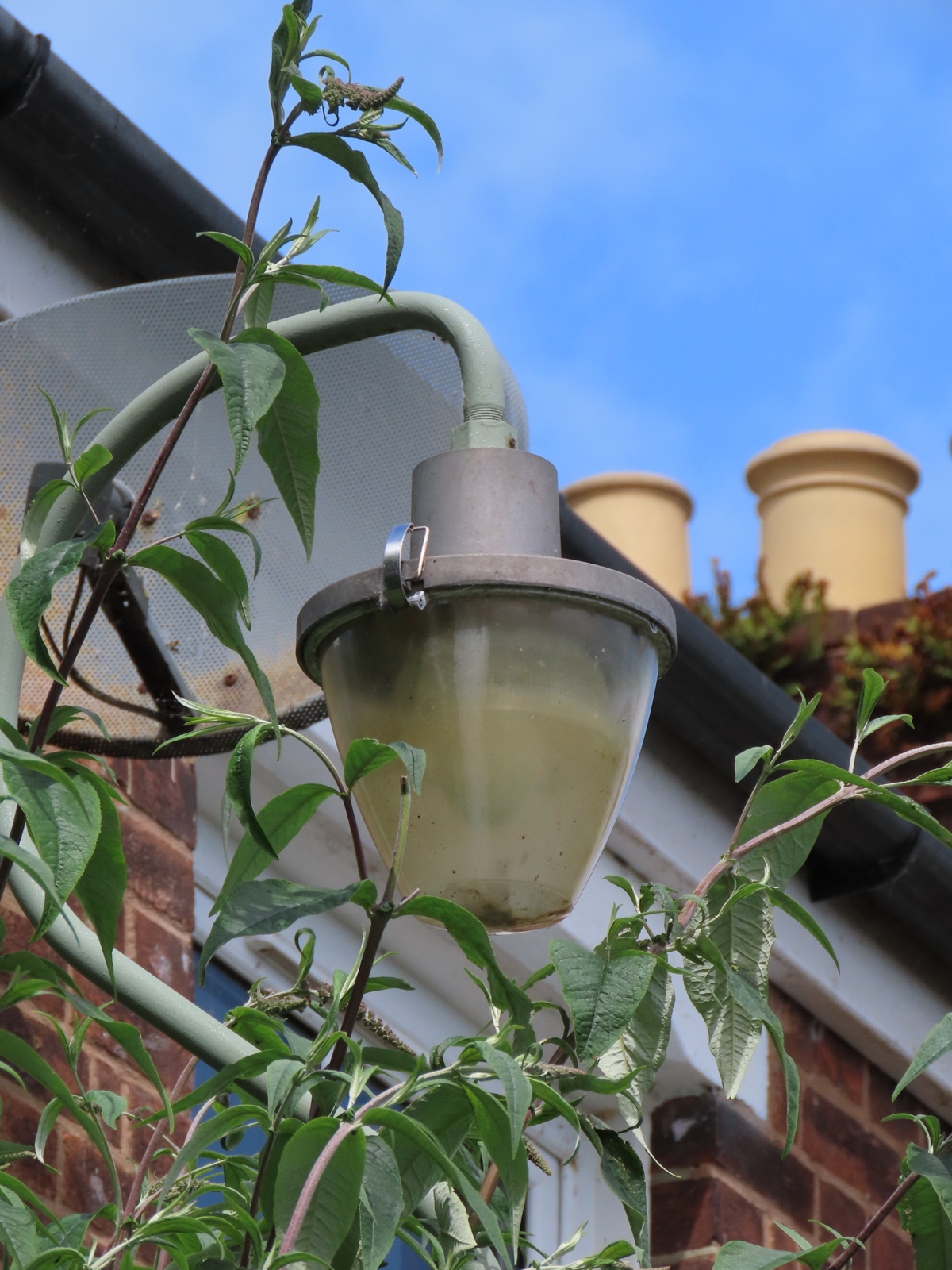 A glass refractor ring is visible within the lantern.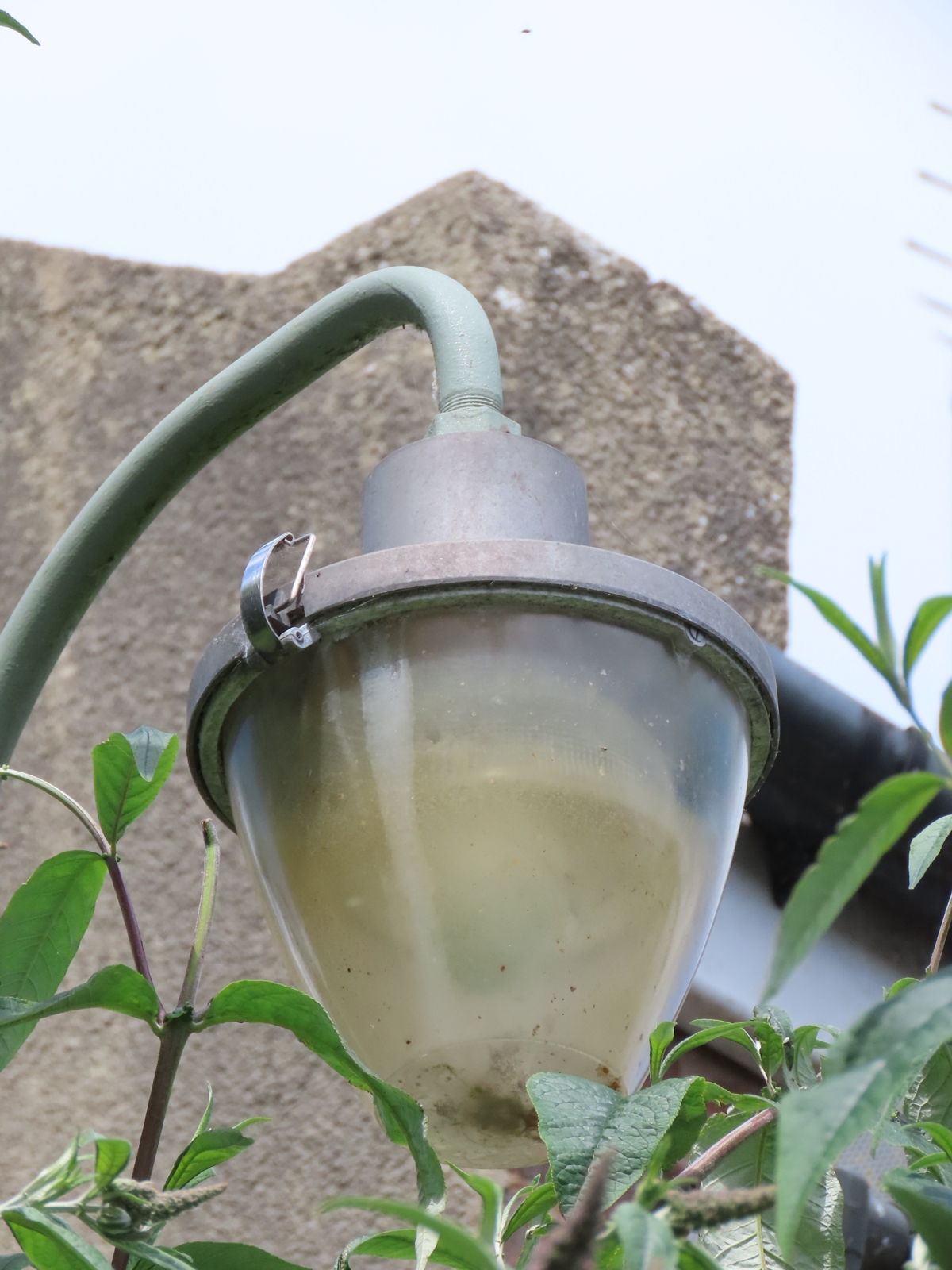 Pulling back a few of the branches reveals the column's inspection door. The original two-prong Revo bolt is missing; a tri-head bolt now secures the door.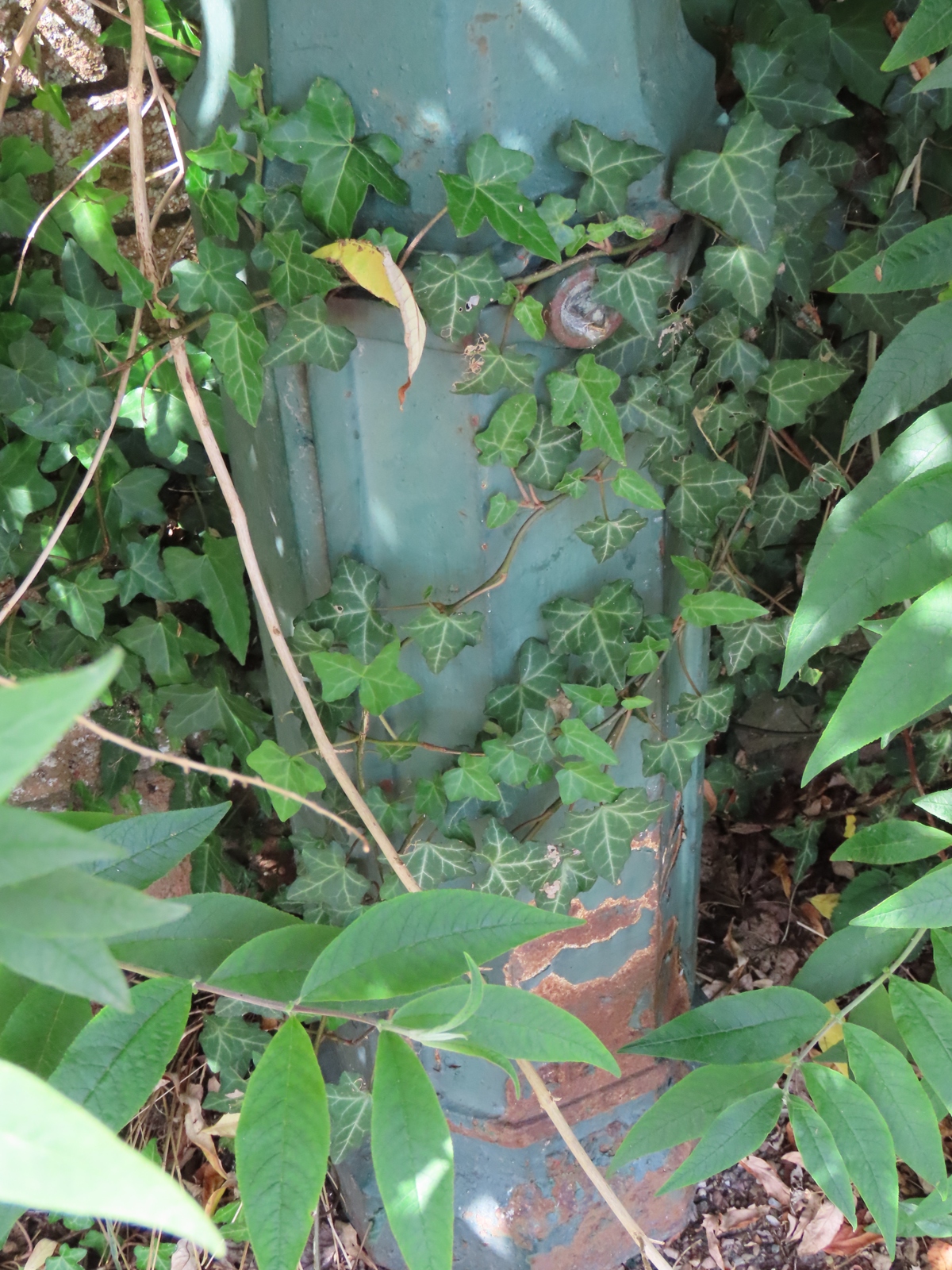 ---
CLICK HERE TO MAKE A MONETARY DONATION
© 2002 - English Street Lights Online