46D. Station Road, Newton Abbot, Devon Thanks to Louis Cunningham for informing me of this Survivor. Attached to the public toilet building on the edge of Courtenay Park is a GEC Z8596, designed for 80 - 125 Watt MBF lamps. The lantern's 'Diakon' bowl has become a vivid green over the years (originally, it would have been colourless), reducing the output of even a new lamp considerably.
With the lantern positioned centrally on the building's gable, and two wall post boxes installed in front of the privacy wall, a slight symmetry is created.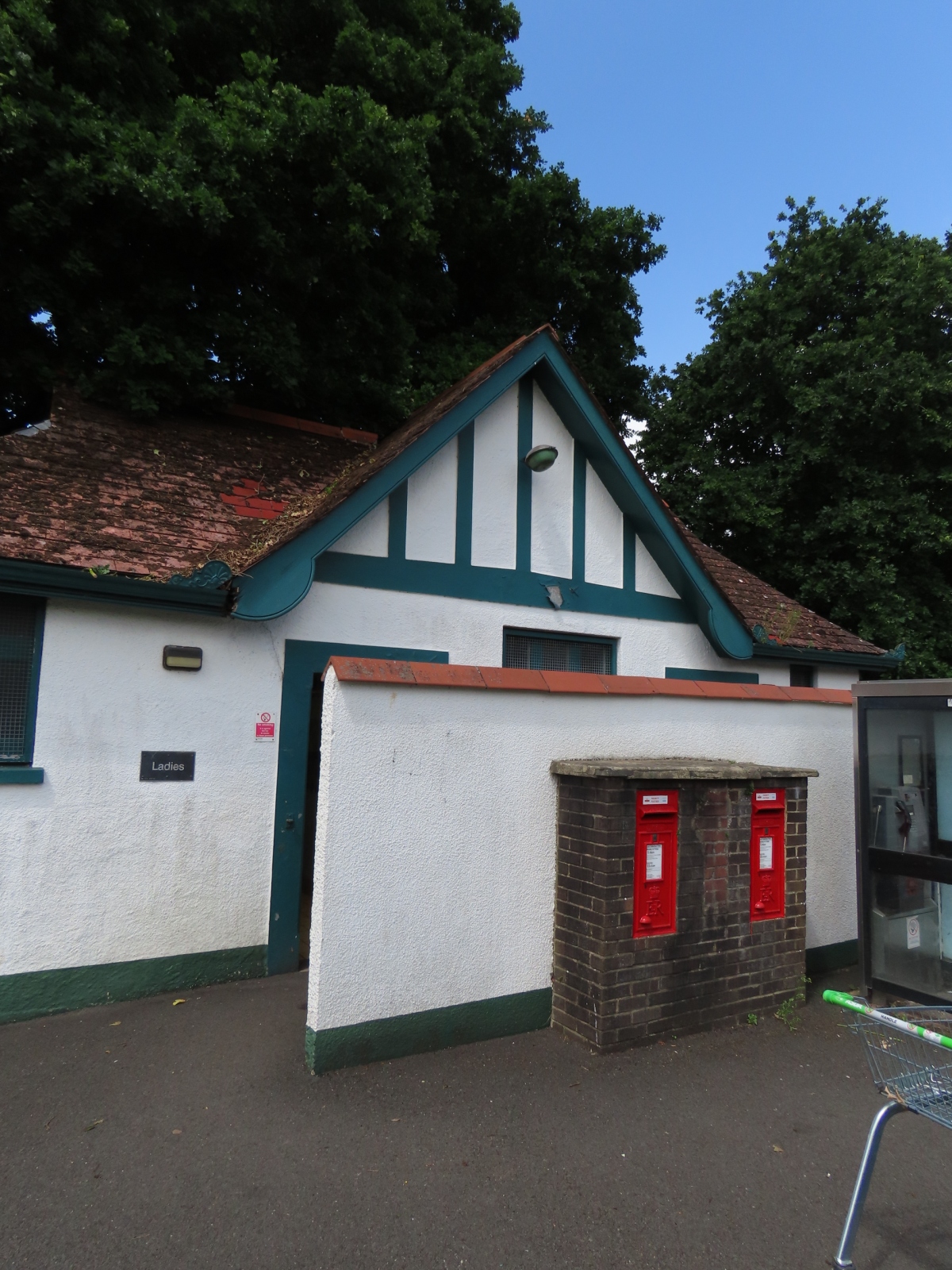 The bowl is dimensionally identical to the type used on the later Z8896 lantern, although by then, the GEC had changed to polycarbonate as the preferred material for its plastic bowls.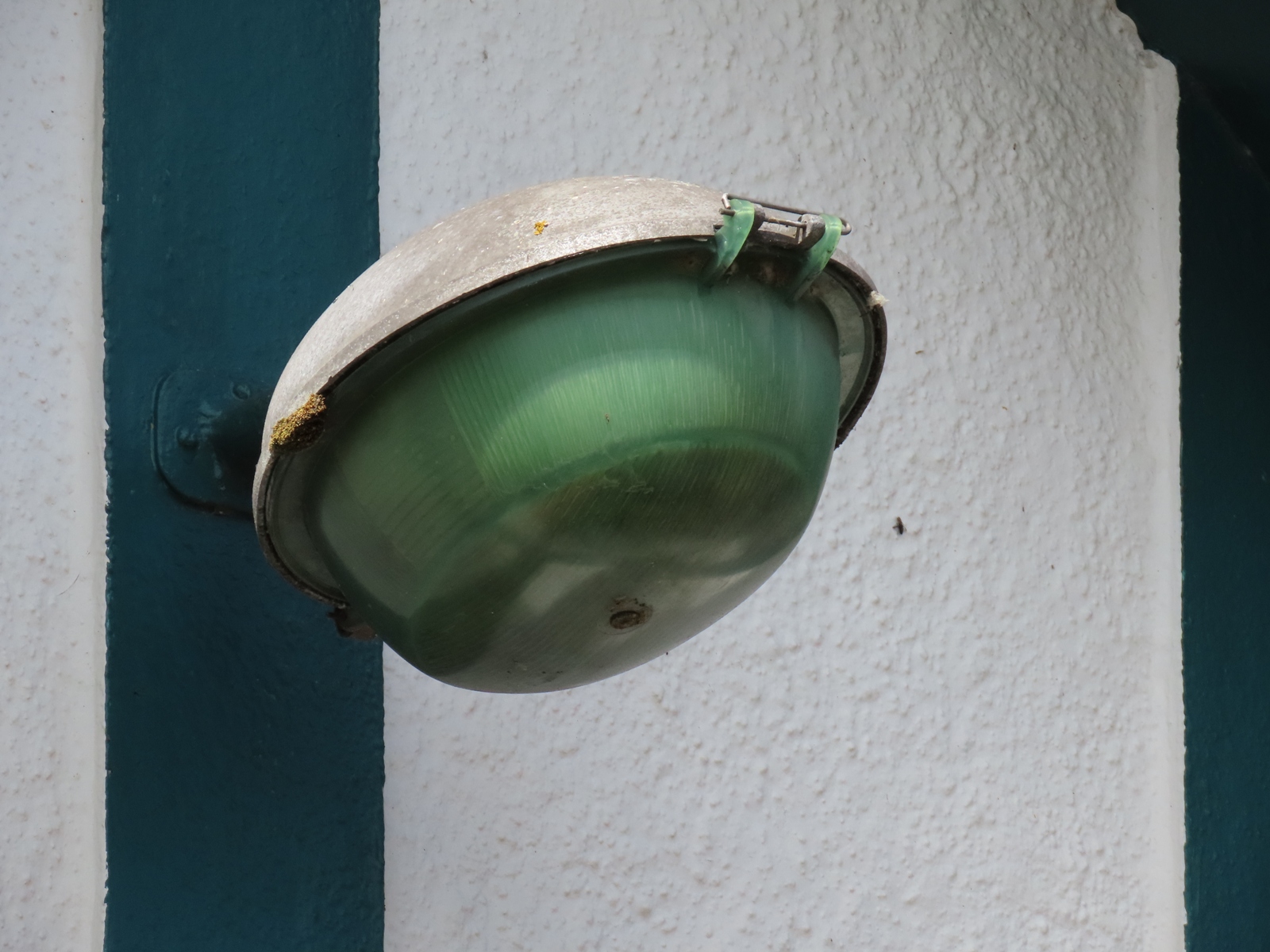 The bowl clip is different on the Z8596, however, and the lantern canopy is more curved (the Z8896 canopy being made flatter, in order to facilitate installation of a NEMA photocell socket, where required).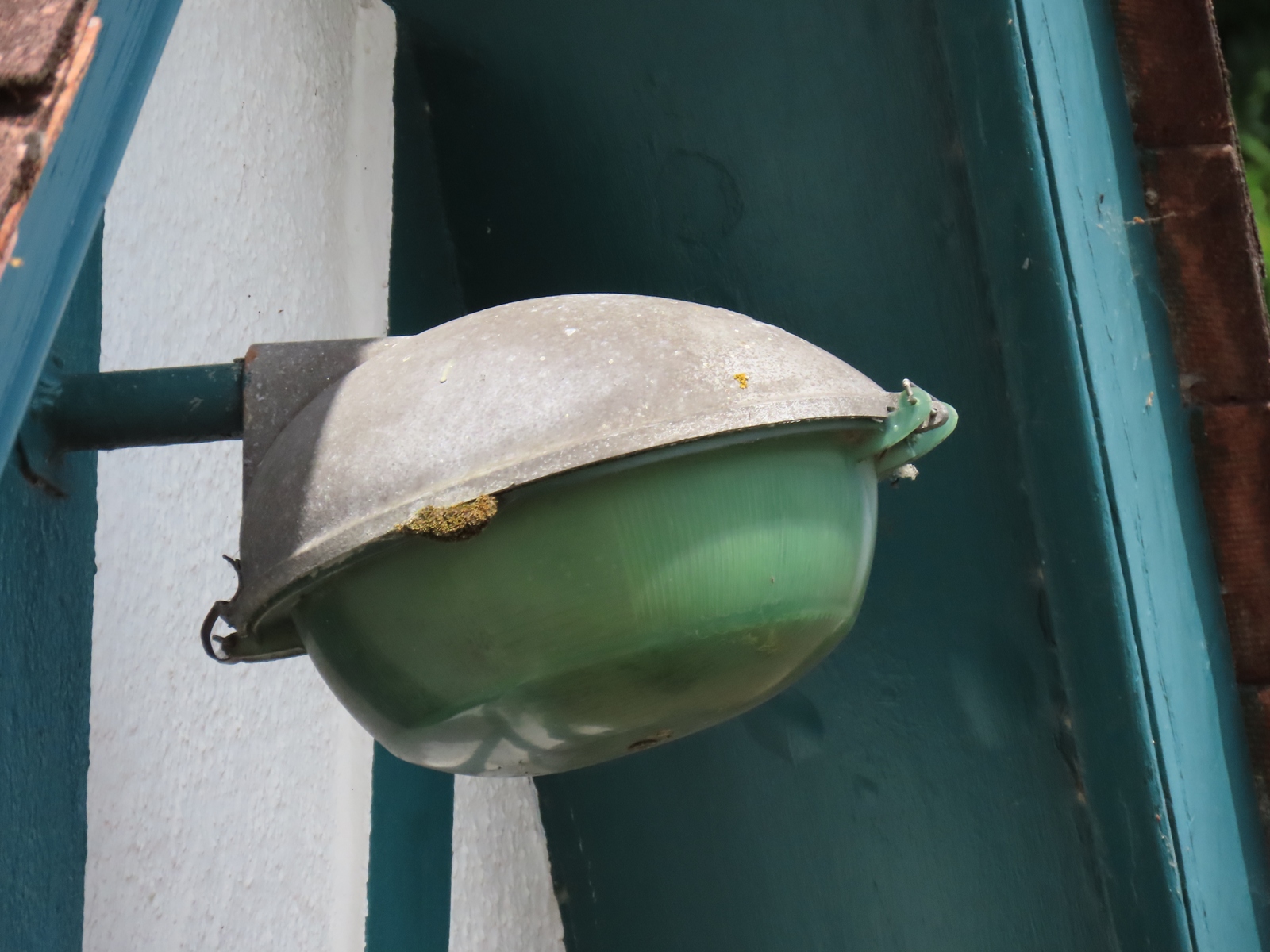 With the mock Tudor beams being painted turquoise, the bowl is rather colour-co-ordinated!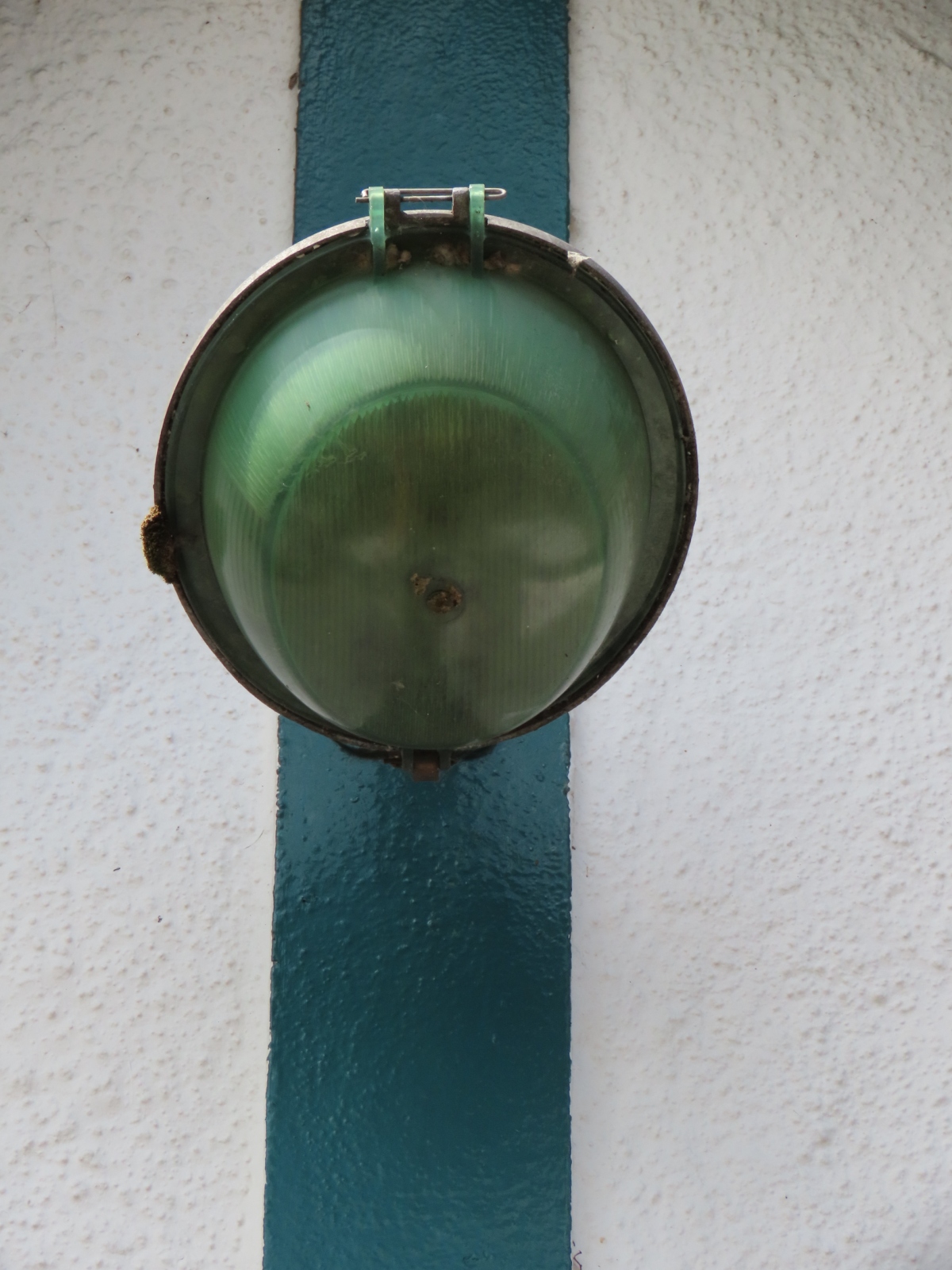 ---
CLICK HERE TO MAKE A MONETARY DONATION
© 2002 - English Street Lights Online