46C. Secanim, Water Lane, Exeter, Devon Thanks to Louis Cunningham for informing me of these Survivors. Installed on the internal roadway of this facility are three Stanton 8D 25 ft (8 m) concrete columns, each supporting a Revo Lucidor 'A' (lamp control gear mounted remotely) lantern for 85 - 140 Watt SOI/H lamps (the precursors of the 55 - 90 Watt SOX lamps), with these examples being likely to accommodate the latter lamp type, on account of their mounting height.
The first two of the D-type brackets have spalled considerably at the point where they attach to the columns.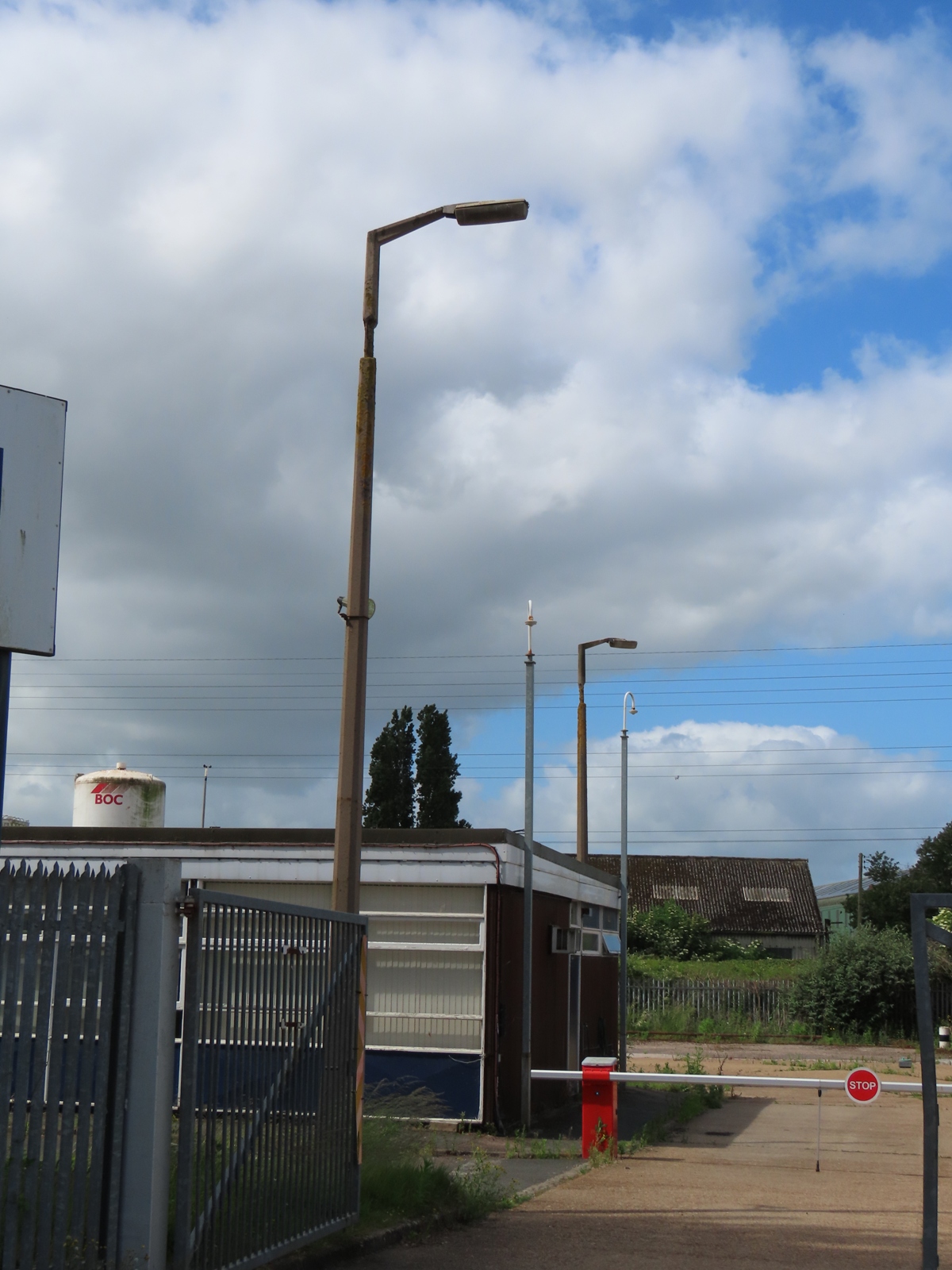 This style of bracket is identified by its very angular design; a marked change to the rest of Stanton's range, which tended to be more curved.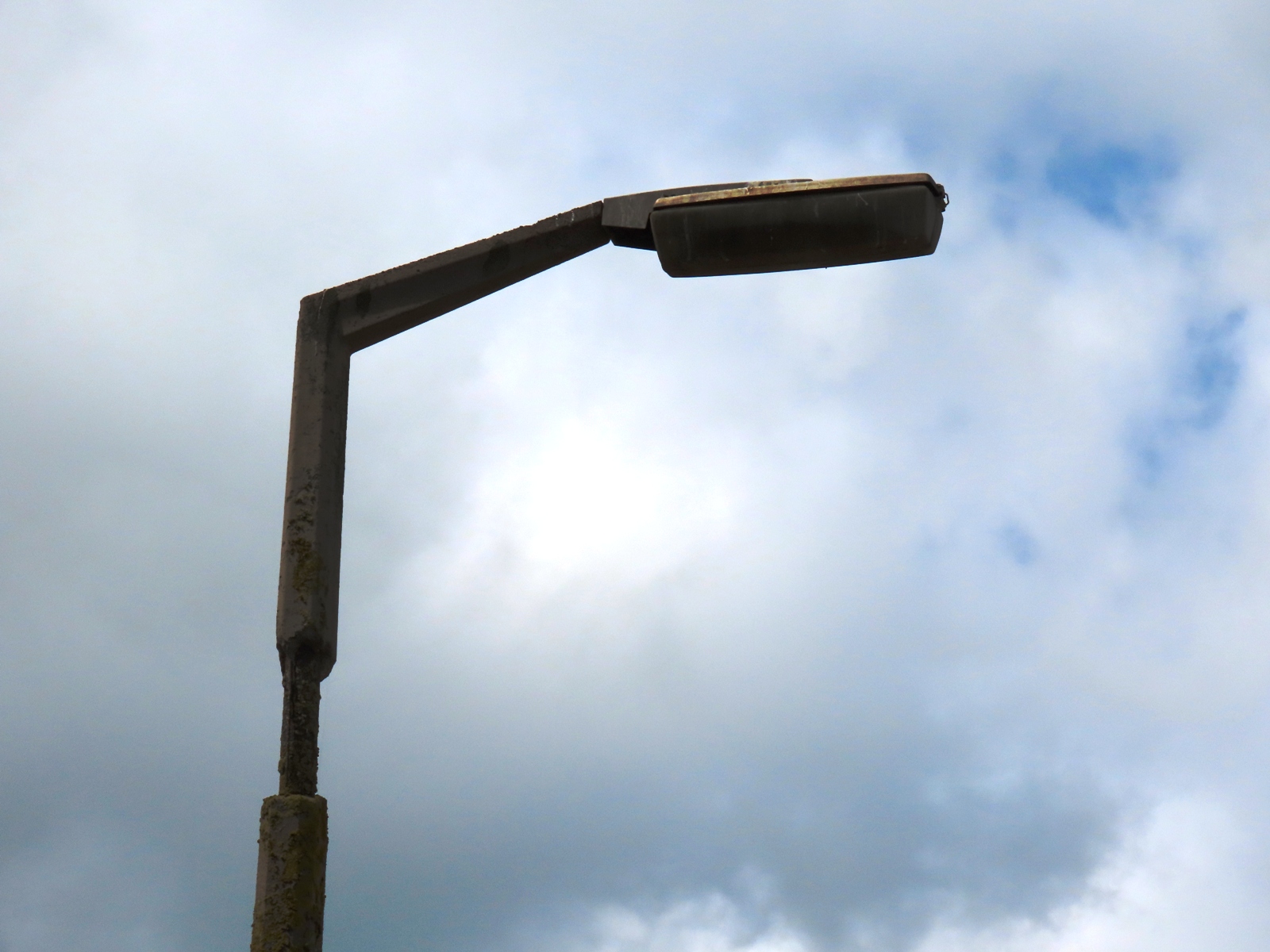 The gear-in-base version of the Lucidor is far more graceful and aerodynamic in its daytime appearance than the gear-in-head version is, which features a deeper, boxier, canopy to accommodate the sizeable control gear of the 1960s.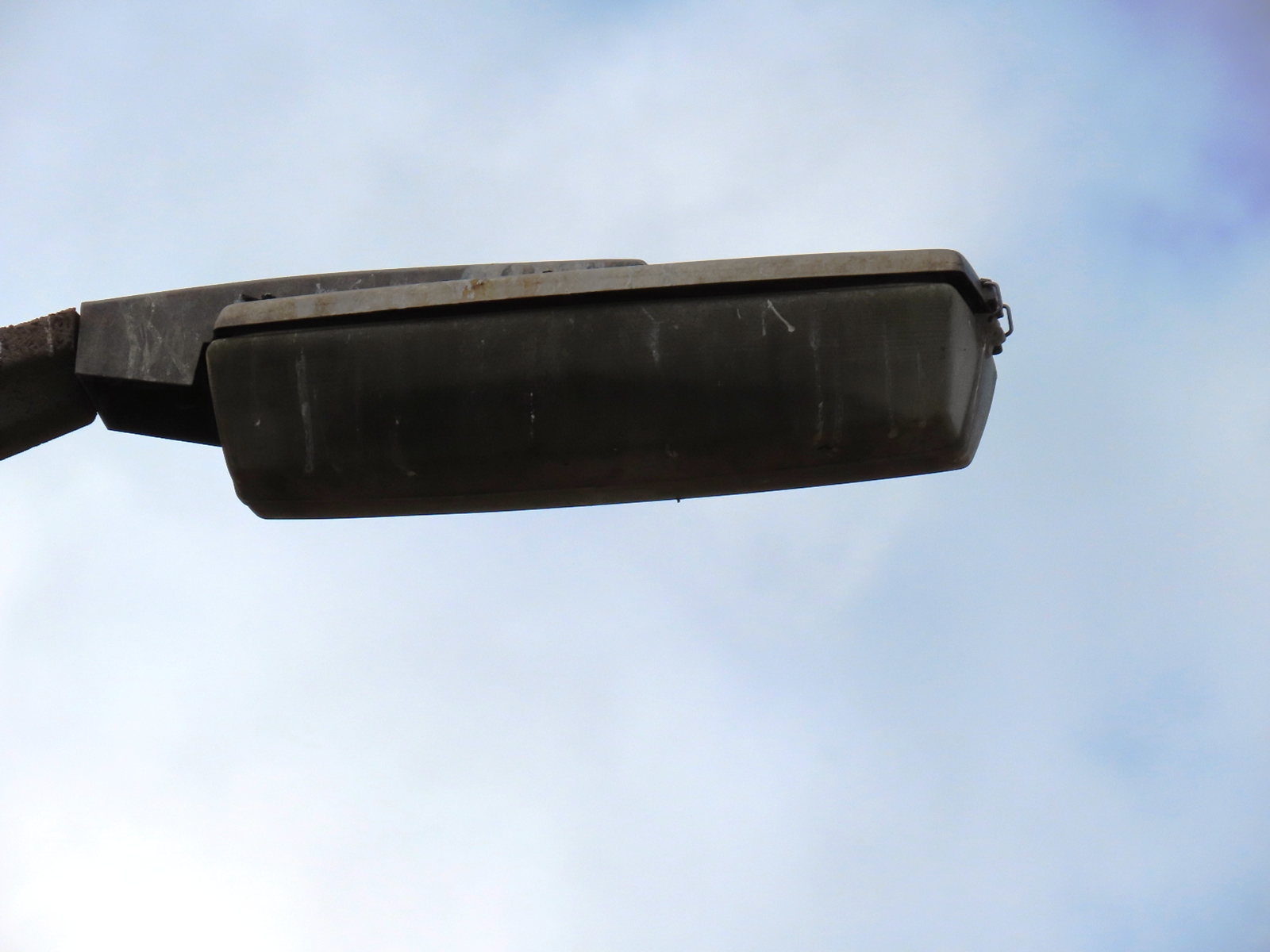 The second of the three lanterns seemed to be especially popular with the local bird population!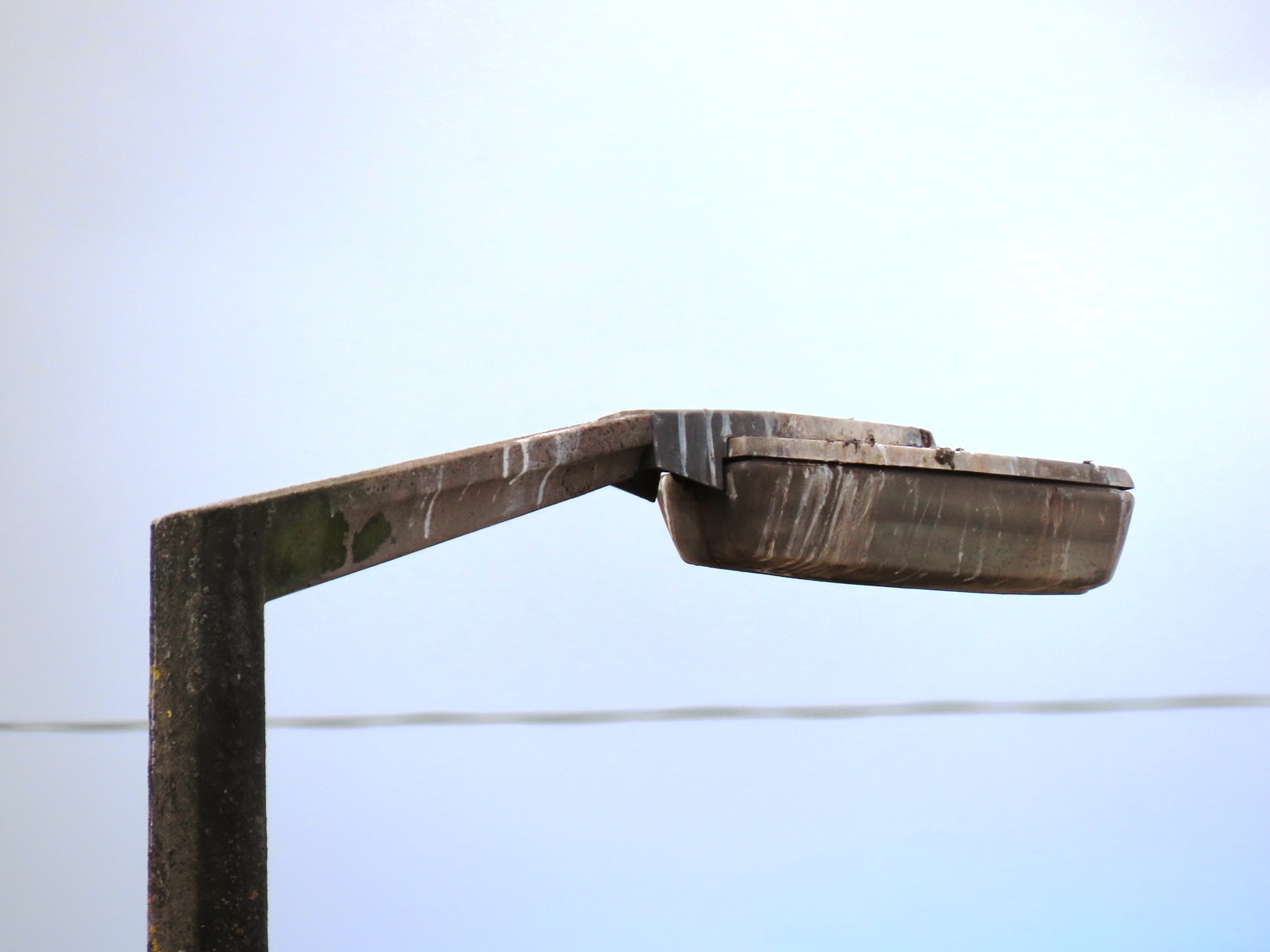 The third column was far less spalled, although the angled part of the bracket didn't seem to fit correctly with the rest of the structure.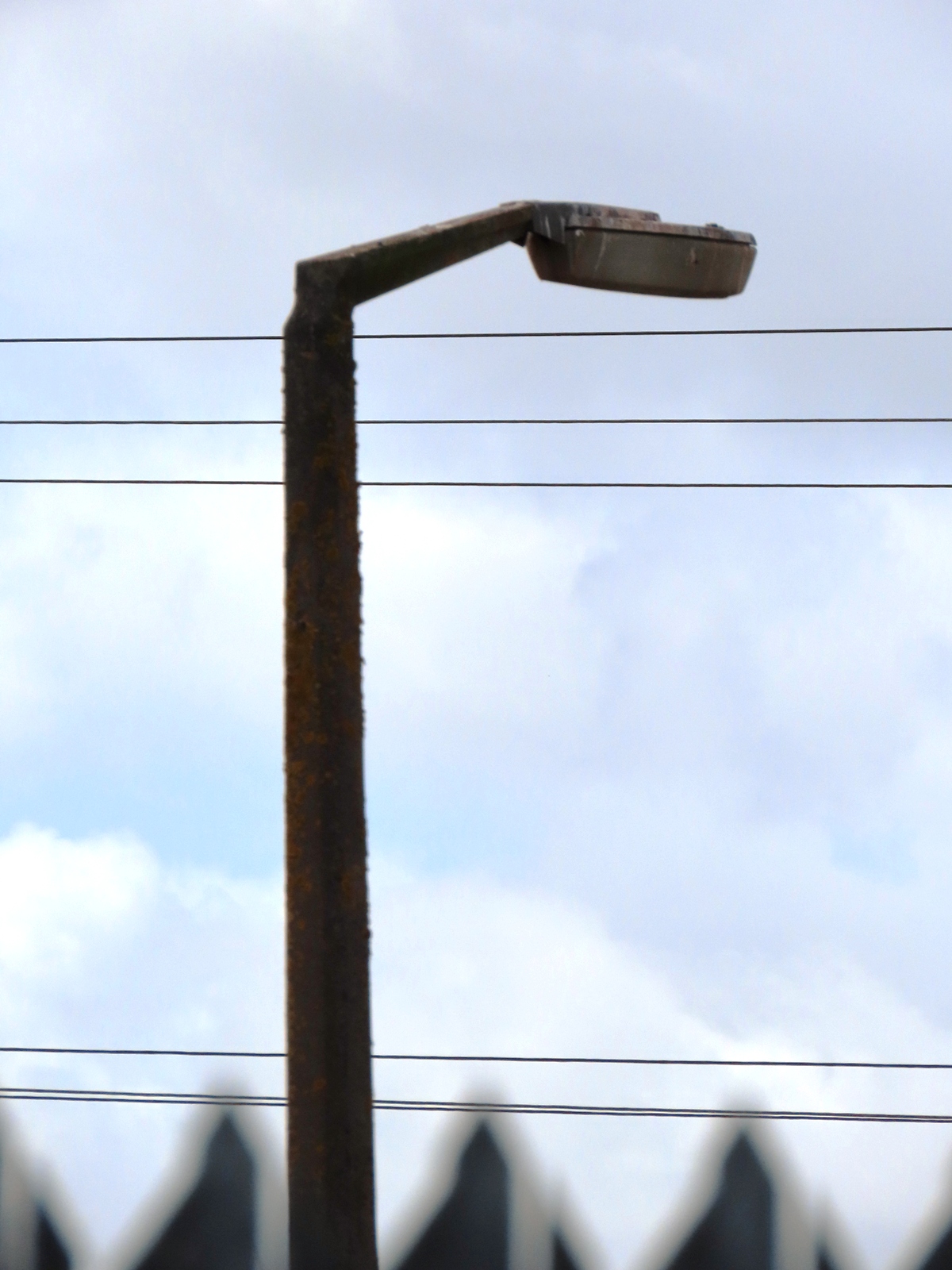 ---
CLICK HERE TO MAKE A MONETARY DONATION
© 2002 - English Street Lights Online