47A. Furnace Lane, Loscoe, Heanor. Situated a short distance from the abutments of a long-removed railway bridge (for the Midland Railway's Erewash Valley Line between Heanor and Ripley stations, which closed in 1929), and before the Loscoe Dam lake and nature reserve, is a derelict Stanton 6B 25 ft (8 m) concrete column on a slightly raised area to the side of the road. The column is likely to be a leftover from the former Ormonde Colliery, which occupied the land immediately south of Furnace Lane, with historical maps showing railway sidings for the colliery in the area close to where the column is situated. With the colliery having closed in 1970, this installation has lain abandoned for over half a century (as of 2022), and understandably, is in rather poor condition. For further information on the colliery's history, please click here.
The column would have supported a top-entry lantern when in use; possibly, something similar to that seen in the image of Coppice Colliery (later, the location of the now-defunct American Adventure theme park) on this page.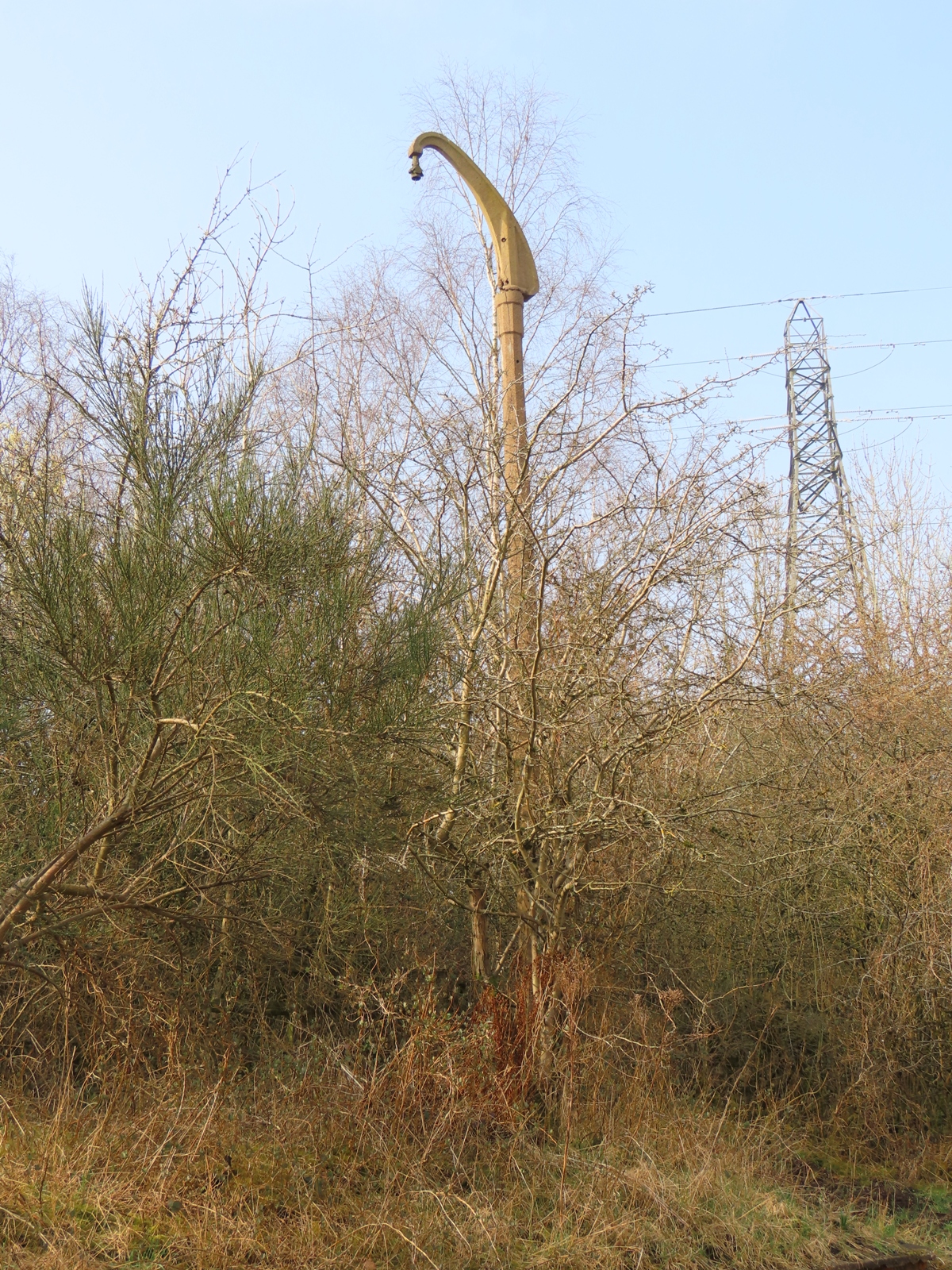 Considerable spalling is occurring to the bracket, and to the top of the column.
A very weathered cast iron GEC anti-condensation connector remains at the other end of the bracket, complete with a lone length of asbestos-sheathed wire.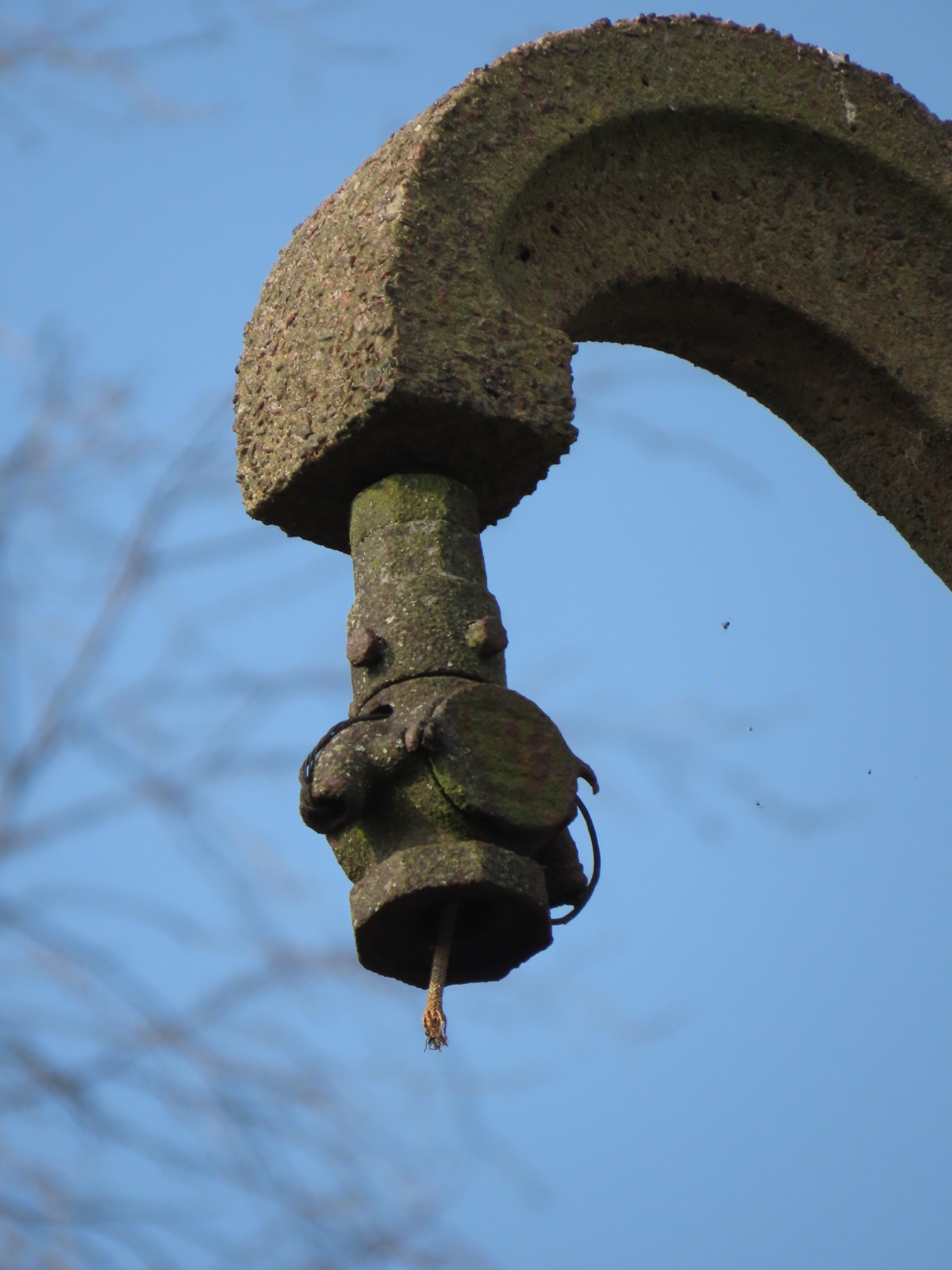 The column is positioned at a slight angle to the road.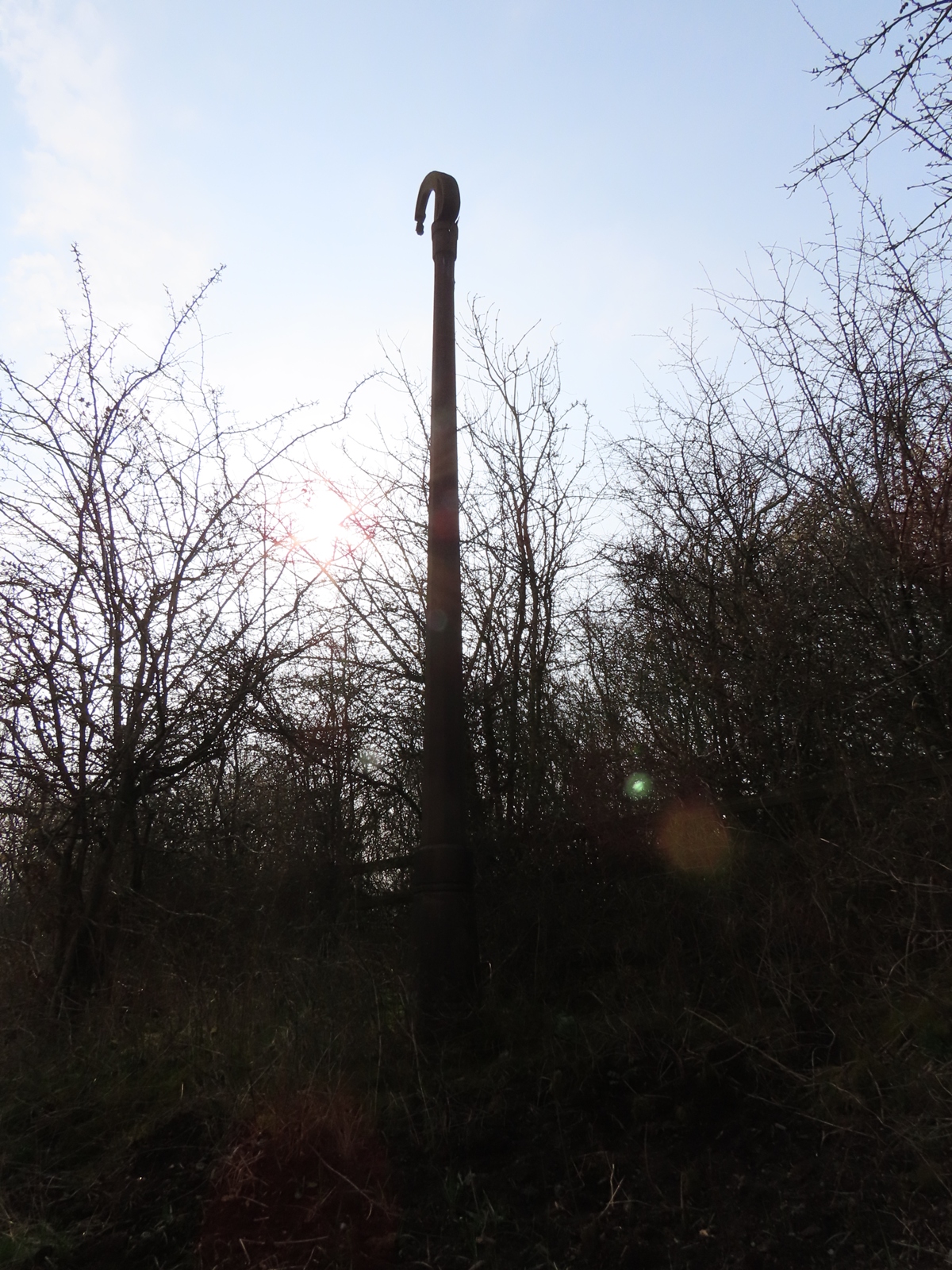 The inspection door remains attached, though as much of it is now buried, I didn't attempt to open it on the off-chance that some period switchgear or components might still exist within.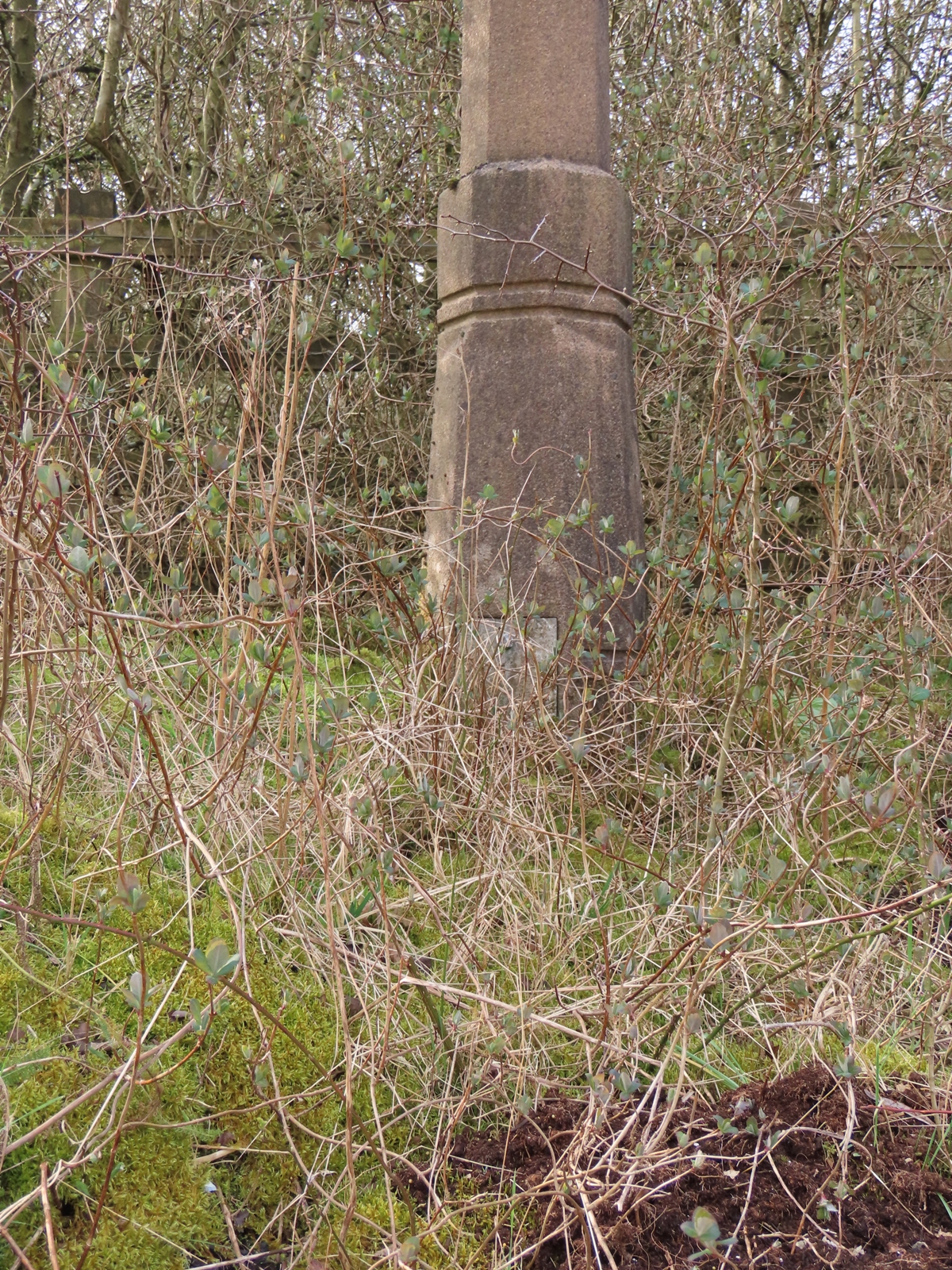 ---
CLICK HERE TO MAKE A MONETARY DONATION
© 2002 - English Street Lights Online